6 Best Credit Cards For Fuel Rebates, Auto Shop Discounts, And More
1 min read
Your car, just like any asset, can be a money-saving tool if you practice due diligence in giving it some much-needed TLC.
This means giving your precious wheels preventive maintenance and grooming, sprucing it up with the right accessories, and driving like a true gentleman or madam on the road—all to rid yourself of unnecessary expenses.
But wait, there's more. You can also minimize costs and get more out of driving by picking the right credit card for car lovers.
We're not only talking about choosing the best credit card for fuel purchase, but something like a magical pass to a number of perks for all your motoring needs.
Aside from the convenience of purchasing your car using a credit card, it can help you with your finances and safety concerns–repair, roadside assistance, towing fees, and the like.
Many banks design their credit card to fit their target consumers' lifestyles and needs. You can also make use of freebies such as car accessories and discounts on products and services. So if you're geared up for big savings, check out some of the best credit cards for car owners right now:
1. UnionBank Phoenix Petroleum Visa Card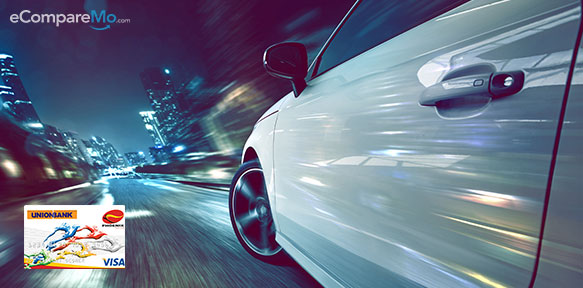 Benefits:
24-hour towing and road side assistance privilege
10% discount on Phoenix Lubricants and Services at Phoenix Stations
3% rebate / P1.65* discount per liter
2. PNB Jaguar and Land Rover Platinum MasterCard
Benefits:
Waived towing fee within Metro Manila
24/7 roadside assistance
20% discount on any U-BOAT watch
10% discount on services, parts and accessories
Special gift on your birthday month
Free annual oil change
3. Shell Citi Card Gold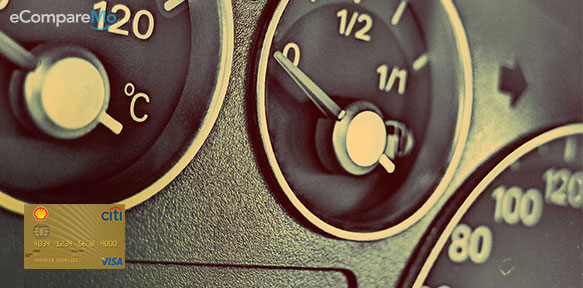 Benefits:
5% rebate on fuel
5% rebate on NLEX and SLEX toll fees
5% rebate on auto shops and repairs
24-hour emergency road assistance nationwide
4. EastWest Hyundai MasterCard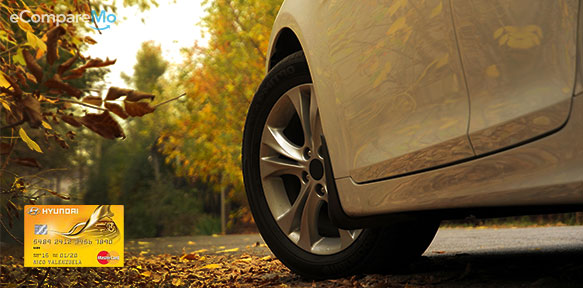 Benefits:
5% rebate on retail purchases
10% discount on Hyundai dealership
Up to 50% cash advance of credit limit
5% fuel rebate on any gas station
24/7 motorist roadside assistance
5. Metrobank Toyota MasterCard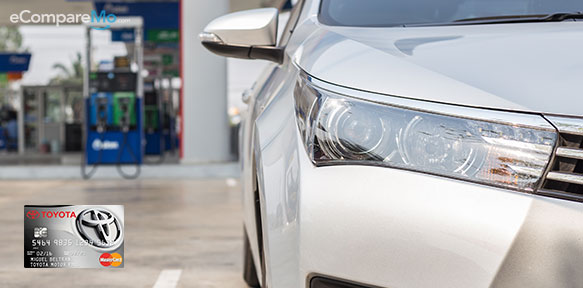 Benefits:
3% fuel rebate from over 500 Petron gas stations
Double rewards points for every P20 spent on Toyota dealers
10% discount on accessories, parts, and labor at all Toyota dealers
24/7 roadside assistance
6. Petron-BPI MasterCard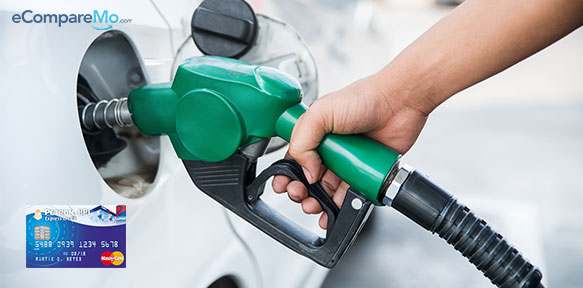 Benefits:
3% fuel rebate at participating Petron stations
Free P200 worth of fuel upon receiving card
0% interest on purchases at participating auto shops like BMW, Citimotors, Ford, Hyundai, Mazda, Nissan, Suzuki, and Toyota