Here Are The Winners Of Our 'My One & Only' Bloggers Contest
1 min read
Last month, we asked the blogging community to bust out their hugot lines and take a stand between love, wealth, and intellect. These people heeded our call and got us swooned head over heels.
"If you could only pick one, would you rather have Unlimited Wealth, Immeasurable Knowledge, or Everlasting Love?" we called out to the blogging community. A number of our favorite bloggers promptly took to their keyboards, typed away their answers, and posted their insights on their respective blogs. Click on the links below to read the winning entries in full.
Grand Winner
Pinoy Adventurista
Finding Everlasting Love: 8 Things About Love That You Could Learn From Traveling To Sagada
"At the end of the day, I choose everlasting love because it's the most important thing in life. When life is driven with love, you always seem to be inspired to not only work, but work your hardest."
Second Prize (Best in Reader Engagement)
TweenselMom
Love is the Answer
"Even though I believe that love is the ultimate answer to all the problems in the world, it won't hold true if that love is based in ignorance (knowledge) and if it's weak and passionless. And I guess we can all practice developing the correct kind of love at home."
Third Prize (Best in Hugot Lines)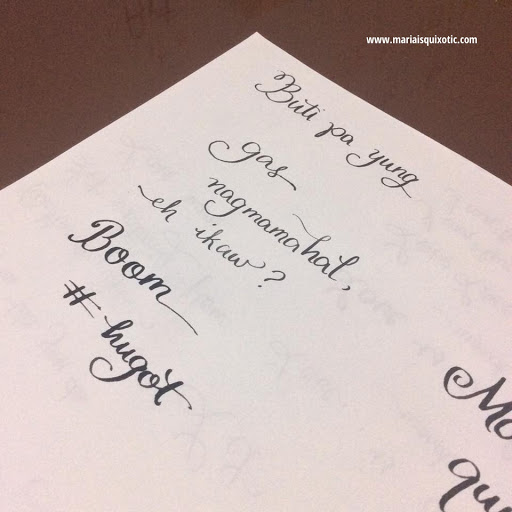 Maria is Quixotic
"Friend 1: Sana umulan naman.
Friend 2: Oo nga para may ma-fall naman sakin."
Runners-Up
Follow Your Road
The Love-Hate Relationship with Limited Resources
Postcard Pretty
214: Heart, Mind, or Wallet?
Steppanyaki
Why Unlimited Wealth Trumps Immeasurable Knowledge and Everlasting Love
Of Dreams and Things
Unlimited Wealth, Immeasurable Knowledge, or Everlasting Love?
A Letter Writer
Love Over Wealth and Knowledge: Let Me Count the Ways
The Handmade Chic
Love Conquers All
Congratulations to all the winners, and our heartfelt thanks to everyone who joined! Please wait for an email from our team regarding the pickup of your prizes.
Love,
Team eCompareMo.com