'Climate Change Is Real. It Is Happening Right Now'
4 min read
There's a reason Leonardo DiCaprio had to inject this oft-neglected subject in his acceptance speech during his first-ever Oscar win. We talk to a local expert about how badly global warming has affected the planet–and how we can remain resilient in the face of climate change.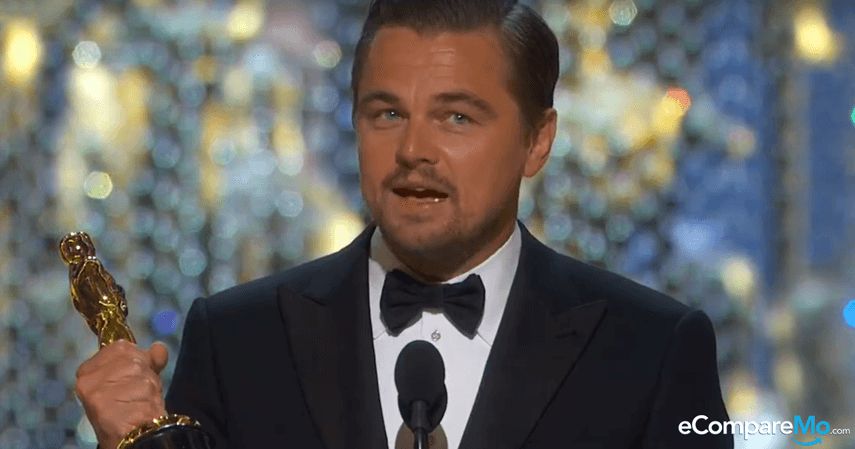 "Making 'The Revenant' was about man's relationship to the natural world. A world that we collectively felt in 2015 as the hottest year in recorded history. Our production needed to move to the southern tip of this planet just to be able to find snow. Climate change is real, it is happening right now. It is the most urgent threat facing our entire species, and we need to work collectively together and stop procrastinating. We need to support leaders around the world who do not speak for the big polluters, but who speak for all of humanity, for the indigenous people of the world, for the billions and billions of underprivileged people out there who would be most affected by this. For our children's children, and for those people out there whose voices have been drowned out by the politics of greed. I thank you all for this amazing award tonight. Let us not take this planet for granted. I do not take tonight for granted. Thank you so very much."

Leonardo DiCaprio, The Academy Awards, February 29, 2016
The Philippines has seen numerous natural disasters in recent decades. Typhoons, storm surges, droughts, and El Niño have upset and devastated the lives of many Filipinos. While lives were lost, businesses were disrupted, and communities were destroyed, the country has bounced back.
It has now been firmly established that the aforementioned phenomena are caused by climate change, which is an effect of the accumulation of greenhouse gases trapping heat within the atmosphere otherwise known as "global warming." Studies show that this warming phenomenon can be linked to the industrial revolution of the 19th and 20th century, largely precipitated by Western economies.
"It should be understood and clarified that while developing countries like the Philippines are victims of climate change, we are compelled to orient our development trajectory in a manner that is climate-resilient yet globally competitive," says sustainability specialist Lawrence Ang.
On top of typhoons and droughts, the submersion of low-lying countries and islands from rising sea levels due to global warming is one of the key hazards potentially affecting the Philippines and other archipelagic and island economies. This is why the United Nations Framework Convention Climate Change (UNFCCC), and its recent Paris Agreement, marks a new era in drawing global political, social and economic focus toward addressing and adapting to climate change.
"Laws and policies are once more at the forefront, such as emission regulations, disaster preparedness, water codes, and business incentives for the uptake of renewable energy to mitigate the damage of extreme natural events to vulnerable countries and position economies toward a sustainable path," Ang points out. "Yet, while the job of government is to regulate and establish an enabling environment for sustainability, industries have the golden opportunity to be leaders."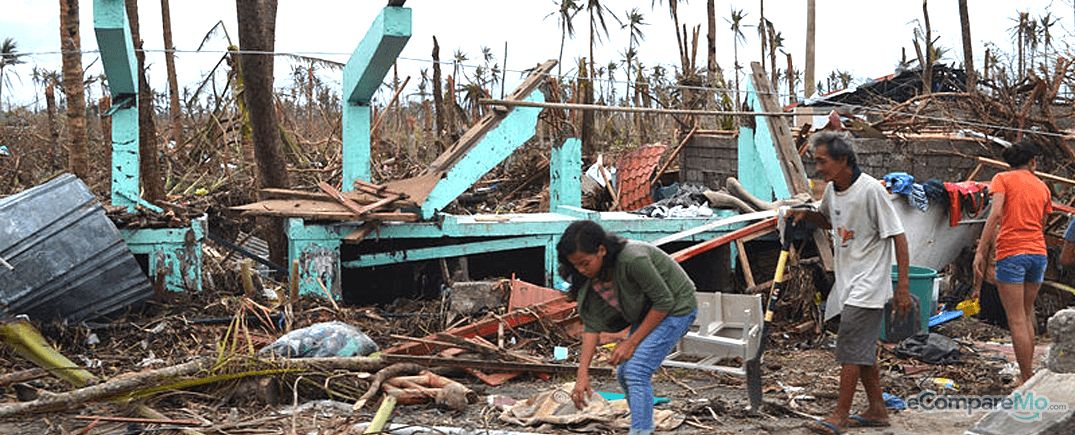 Climate Change from a financial standpoint
So while nature's ire oftentimes cannot be helped, its impacts can be lessened through joint efforts of the public and private sectors, as well as by individual lifestyles. Ang explains: "The answer is not in expecting the government to act alone, but in how you engage everyday choices. I would even take a step further and say it's about how we influence 'consumerist' and 'free market' behaviors to be incentivized and invigorated through this new reality."
While current environmental measures are in place, and in some cases affecting change at the institutional level, it's imperative to frame "resilience" as being "street-smart" and "business-savvy" if vulnerable sectors are to come out on top of climate change.
Making your business resilient
If you have a business, you have to actively anticipate and address possible risks to your operations, as well as project your customers' needs as a result of climate change impacts.
As part of business continuity planning, situating your business in areas not prone to floods, landslides, or droughts is ideal, alongside insuring all critical assets. "On the other hand, if you are a smart investor, you would carefully study the sectors you are placing resources into and ensure your portfolio is both climate-resilient and climate-smart," Ang adds.
"Climate change presents its share of challenges but also opportunities if you're able to position a product or service as adding value to the lives of people," Ang adds. "You can do this by helping them better adapt to the realities of climate change and ultimately a culture of resiliency."
Foreseeable impacts of climate change should also be incorporated in the daily lives of individuals. Waterproofing one's home; practicing water and energy conservation measures in the office and households; and packing an emergency evacuation kit are some vital basics. Importantly, availing premium insurance and saving up an emergency fund are also standard contingencies to establish. –Diana Lyn Balbalosa