#GoalGetter: How This Pinay Ended Up Doing PR For The World's Leading Tech Companies
9 min read
"Success never comes easy—the reward you'd eventually have is commensurate to the amount of hard work and determination you put into it," shares Belle Baldoza, whose career in public relations (PR) has led her to work for leading companies like Ogilvy, Spotify, and currently as the Consumer PR Manager for Asia Pacific at Netflix Singapore.
Her journey echoes the stories of other young professionals who have taken on the daunting yet rewarding move of going out of their comfort zones.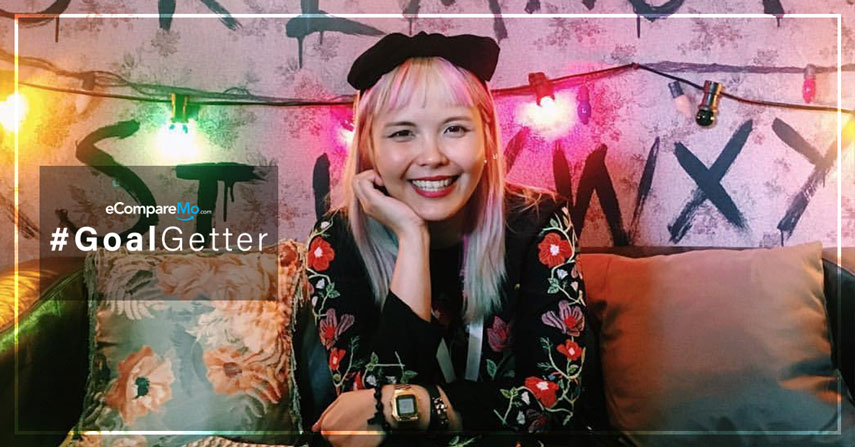 Our 34-year-old Goal Getter looks back at her career, from being a "PR girl" in Manila to being the PR Head of one of the most innovative companies of our time. She gives us an inspiring picture of how determination, hard work, and a bit of luck can get you to achieve your own definition of success.
How did you start with your career in public relations?
I would say ending up a PR girl is something that was serendipitously meant to be. The first real love of my life is writing—I started writing poetry at 10 and so I've always thought I was going to pursue a career that leveraged my writing skills to some extent.
When I was in college, I toyed with the idea of being a filmmaker as well as a broadcast talent, due to my stints as a student DJ on mainstream stations such as WLS 97.1 and NU 107. However, I came across this book on Integrated Marketing Communications in my senior year—reading that book pretty much changed my life and I ended up wanting to be in the business of storytelling for brands.
I wanted to be an advertising copywriter, but my first job offer from one of the big advertising agencies in the country was really low. So I explored other options.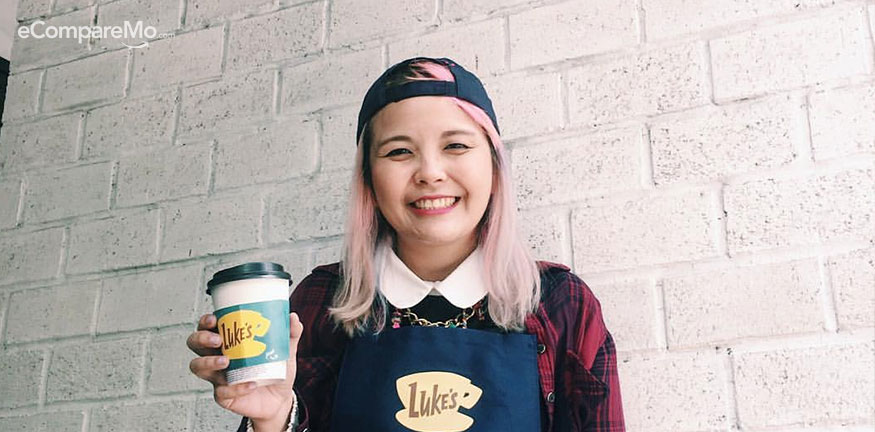 Luckily, one of my seniors in my college org, UP SAMASKOM, shared a job opening at her company (Araneta Group) where I ended up being part of the Marketing team as a Public Relations Officer for their group of brands (malls, Araneta Coliseum, Taco Bell, Pizza Hut, Dairy Queen, and Binibining Pilipinas).
I'm grateful for being able to really learn the fundamentals of PR at my first job because it required me to tell stories around their diverse array of brands, which targeted various types of consumers.
Prior to working with Netflix, can you tell us about your journey in starting a career overseas?
I was having so much fun at my first job, but after almost three years of being there, I was also suffering from burnout because it was just too fast-paced with back-to-back promotions and events.
One day, one of my really good friends from college came back for a visit and talked to me about his new life in Bangkok, Thailand—a place that was then unknown to me.
It turned out he was leaving his job at that time and needed a replacement. I don't know what came over me that afternoon but I said I'd sign up to take his place.
A few months later, I ended up arriving in Thailand and working as a Business Correspondent for an American law firm. I was mainly in charge of digital marketing and client relations, so I was able to get experience outside of PR.
I continued to live in Bangkok for almost three years, also landing jobs as a sub-editor for an online news outlet and as an English teacher mainly for Japanese expats.
I met my then-boyfriend, now husband, in Bangkok. He suggested we go to Singapore to find a job. I'd never been to Singapore but at the time I'd been hearing some positive stories from my college friends who have managed to find jobs, so we decided to give it a shot.
I quit my job in Thailand and we headed off to Singapore with only our luggage and some savings to get started with.
Looking for a job as a tourist was challenging on all fronts—mentally, physically, emotionally, and of course, financially. I remember us setting a limit for two Singaporean dollars for every meal just so we could maximize our savings because we didn't know when we'd get a job offer. We sent our CVs everywhere!
Thankfully, I was able to land a job at Mindshare, a leading media agency, three weeks after I arrived in Singapore. I had a really fun job description called Culture Vulture, which meant I had to connect pop culture and lifestyle trends into actionable insights for brands.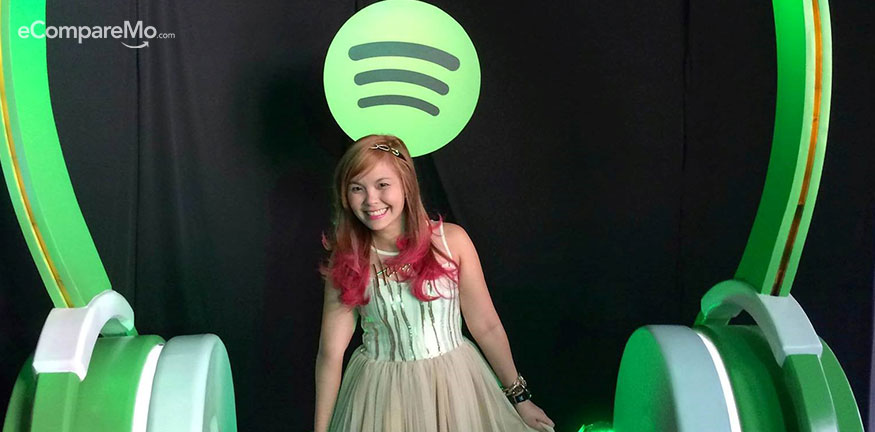 After Mindshare, I moved on to go back to the PR world as an Account Manager at Ogilvy Public Relations.
In 2013, a new music streaming company called Spotify just opened their Asia HQ. I decided to take a chance to send in my CV despite me not having any tech PR experience—I was just a massive music junkie, that's all.
Thankfully they saw through my passion so I ended up heading PR and Comms for South East Asia, Hong Kong, and Taiwan for almost three years.
I was having a blast there until I got another email via LinkedIn from a video streaming company called Netflix, who was also just about to open their office in the region. I decided to explore further and ended up joining the team in early 2016, shortly after Netflix's global launch.
I am currently looking after consumer communications for markets in Southeast Asia (Singapore, Philippines, Malaysia, and Thailand), helping drive awareness and grow brand love for Netflix.
Do you think that graduating Cum Laude has given you an advantage in applying for a job?
Truth be told, I was never about ticking boxes at school. Most of my teachers can all attest that I was far from being the model student. However, while I wasn't on my best behavior in school, I also understood the value of having good grades, something that was instilled in me from a pretty young age.
For some reason, despite my shenanigans at school, I still ended up graduating with honors, but I attribute this mainly to having the right skills for the degree I was pursuing, not because I spent most of my time studying.
Others might think graduating Cum Laude from the country's top institution gives you an edge over others when applying for jobs, but I would say this is only an advantage at the onset and only when you're applying for jobs in the Philippines.
When I left the Philippines, people didn't care where I graduated from at all, much less the fact that I graduated with honors. What is more relevant is the skillset I brought to the table.
I believe that academic achievement drives but a very small part of your eventual success. It is largely up to the individual's determination, hard work, and grit—luck and timing play into this as well.
Based on your work experiences, what are some of the things that prepared you for your current job with Netflix?
I would say the two biggest things that have helped me so much in my current role would be my past experience telling stories for brands on a regional level as well as my innate passion for pop culture.
My past regional experience prior to Netflix has allowed me to gain a pretty solid understanding of the regional media landscape, the current challenges and opportunities in Southeast Asia from a storytelling standpoint.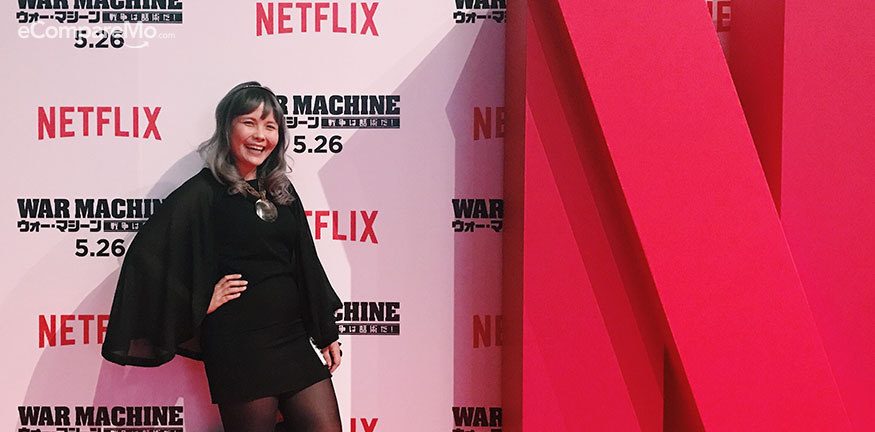 Meanwhile, as a pop culture junkie I am always keeping up with lifestyle and entertainment trends—this allows me to come up with really fun and creative ideas to approach stories that I want to tell across the region, which are connected with local insights to drive further relevance.
What are some of your memorable projects and successes in working as a PR Manager?
I really enjoyed working on market launches both for Spotify and Netflix, which serves as the building blocks for our media outreach in the region.
In particular, I enjoyed working on launch campaigns to introduce both services to Philippines, my home country. I find it fascinating that I am able to contribute on a regional level with my insights from a local standpoint to drive success for the business in the market.
What were some challenges that you had to go through and the lessons you've learned in your career?
I'd say I learned a lot from leaving my home country and leaving PR for a while. That phase of my life was quite a humbling one, as it led me to lead a life that was so different from the life I was used to as a PR girl.
The few years I spent working outside of PR also helped me gain and sharpen other skills I thought I didn't have—such as teaching and digital marketing. I wouldn't view this as a challenge, though, because I believe it was all part of the journey that led me to where I am today.
How do you save money? What are you currently saving up for?
My mom always reprimands me for being kuripot! I started saving at an early age, as I used to get extra income to supplement my allowance from tutoring jobs.
Since I moved overseas, I've been using my Starbucks planner as a financial journal, where I keep tabs of my daily expenses to this day! I believe in the value of living within your means, which means always paying for your credit card balance in full. Thankfully, I've been able to maintain a pretty healthy financial outlook for myself because I've always just been very conscious of my spending.
I'm also cognizant of the fact that I need to start looking at investments, so currently I am exploring the idea of getting into the real estate business by building and selling (or renting out) townhouses.
I'm looking out for a plot of land to buy to build my first one so open to suggestions. My husband and I are also looking at a franchise in the Philippines that we can purchase, but it has to be aligned with our interests. Hopefully we get this going really soon too.
Do you have other sources of income aside from your current job?
Back when I was living in Thailand, I took on freelance writing and voiceover jobs to supplement my income, but when I started living in Singapore, I found juggling a side job with your day job quite challenging. Which is why I am currently looking at investing in real estate instead at this point not only to get more income but also to help my family back home.
What advice can you give to those who are only starting with their careers?
I remind myself time and again of an adage I hold dear, Ad Astra Per Aspera (a rough road leads to the stars).
Success never comes easy—the reward you'd eventually have is commensurate to the amount of hard work and determination you put into it.
Life is a marathon, never a sprint, so learn as much as you can along the way, even if you make some wrong decisions and come across failure. Never shy away from learning as much as you can and never feel entitled to anything.
Even after over a decade of working across three countries, I feel like I have yet to experience and learn so much, so I'm always looking forward to what life has yet to offer and teach me.