George Siy: 'Now Is The Best Time To Think Of Investments'
4 min read
The multifaceted businessman and President of Marie France says these are the keys to a sustainable relationship.
(Note: This is the first of two parts of an excerpt from Mr. George Siy's talk at the recently held #eCMRealTalk, a financial literacy series held in partnership with Kamuning Bakery Cafe's Pandesal Forum. Minor edits have been made by the editors.)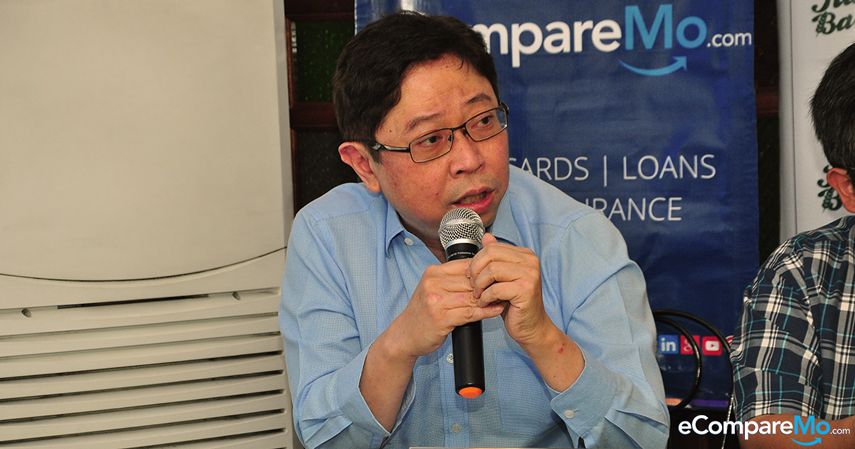 All of us are equal in love. We've all had stories of heartbreak and betrayal at one point in our lives. And likewise, we all find happiness with the right person to spend our life with. However, the journey to a sustainable relationship differs for each of us. How do we know how to handle money in the context of our relationships?
One of the first things that Wilson [Lee Flores, the moderator] wanted me to say, was to tell women to stop being martyrs in their relationships. In a lot of cases, women are working harder and are earning more than men, yet there are still some men who feel that it's their right to tell women what to do with their money and assets. For some reason, women allow this to happen.
Couples should empower each other and work together in improving their finances and married life. If you need any more reasons to do so, this is the best time to think of investments because of the following:
      1. The Philippine economy has never grown this fast, and it's expected to keep growing.
      2. Interest rates for loans have never been this low.
There are certain things that are indicated to us by these characteristics. The internet has brought the biggest change in the economy. Businesses like eCompareMo.com teach us to look up to the new model of how things are organized and decided upon.
The majority of our population do not practice canvassing, which is very important. People are buying things on financing in four or five installments at 50% more. It's not only on small items, but also on the larger items like houses.
I'm in the housing industry, and I see that a lot of people don't canvass. Generally, the people here calculate only through their monthly income. If the budget allows it, then they close the deal. That is not how you maximize a loan.
It's very helpful if you compare bank products until you see the one that's right for you. People need to spend time on research.
When you buy a house, the financing could easily increase by 50% or double the cost over 20 years, but a lot of people don't calculate.
If you're looking to buy a house, there's no better time than now
The interest rates now are the lowest that they've ever been. You can now buy a basic house at about P2,500 of monthly amortization in Laguna, Cavite, Batangas, or Pampanga. It may not be a very nice one, but it's possible for you to buy a house. Those who can afford should buy now.
If you can afford more, you should also upgrade because [the cost of] today's construction [materials] like steel and cement are so far down that you can buy a larger piece of house and lot today at a lower amortization than you could 10 years ago. The interest rate back then was at 15% to 17% so the amortization is actually lower now. However, it does not mean that everything will cost less. If you buy condominiums in Manila, it's going to be different because the prices went up from P60,000 a [square meter or P50,000, now it is priced at P150,000 per square meter.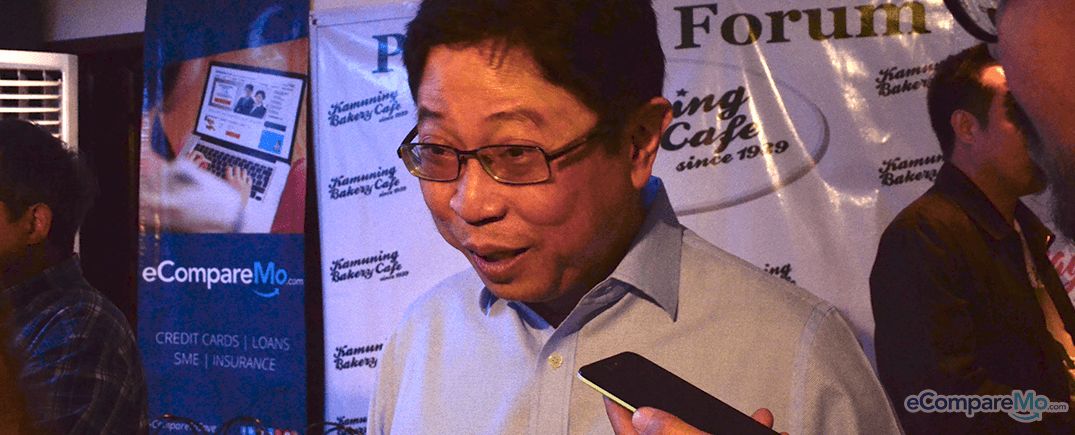 Invest in the stock market as early as now
It works the same with stocks in the sense that if you started two years ago, you would be at the height of the market at the index of about 8,000. And if you start accumulating today, the best person to talk to is Aya Laraya. When you're done taking care of your basic needs, you can start investing either through stocks or property. If you start now, you're already 2,000 points ahead from people who invested earlier.
Prepare for emergencies
Assuming you've already started amortizing your home early on, you should also prepare for emergencies. You can do so through savings or insurance. If you can't save on your own, then go for insurance. Check the rates through eCompareMo.
Invest in life insurance, memorial plans, and medical insurance. It's more expensive to treat sickness than to die. If you're stricken with a serious illness, each time you go into the hospital, it will probably cost you a few hundred thousand, depending on how long the treatment is going to take. This is why insurance is very important. Then, of course, you insure your properties, or assets, like your car and house. (To be continued)
George T. Siy is the President of Convergence Realty & Development Corp. (Condev), Ardent World Inc., and Marie-France Bodyline International Inc.; Director of Philippine Exporters Confederation Inc. and Integrated Development Studies Institute (IDSI); and Chairman Emeritus of Anvil Business Club and Confederation of Garment Exporters of the Philippines (CONGEP). He is also a former Director of Security Bank Corporation, Philippine Chamber of Commerce and Industries, and Philippine Retirement Inc. He assisted in trade negotiation with the Department of Trade and Industry (DTI) for the Philippines in Asean, Japan, and the US. He holds a BS Management Engineering degree from Ateneo de Manila University and a degree in MBA Finance from Wharton University, and is the former President of the Wharton-Penn Club of the Philippines of 2008.