Fall In Love With The Sweetest Valentine's Deals In And Around The Metro
3 min read
Promos, discounts, and freebies for couples and singles alike.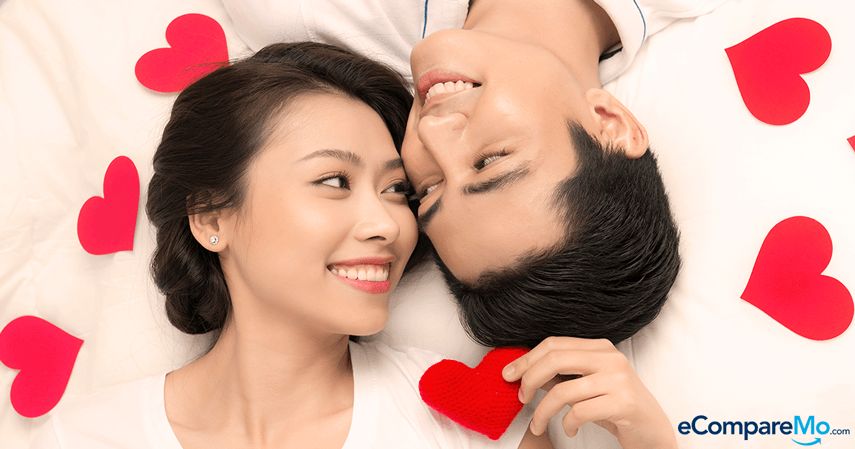 In less than a week, it's going to be the sweetest time of the year again. If you don't have any concrete plans this Valentine's Day yet, here are a few ideas on how you can celebrate hearts' day on a budget. Right below is a quick rundown of Valentine's Day promos and discounts this 2016.  (Yes, there's also something in here for those with "available" and "it's complicated" statuses.)
Enchanting dinner in the sky
Make your partner head over heels for you with a meal for two at Wheel of Fate Ferris Wheel at Enchanted Kingdom. Aside from two-day pass tickets, couples also get premiere seats for Enchante at Eldar's Theatre—all for only P1,500. A double date package is also available for P2,800.
Cake your heart away
Express your love straight from the heart with a custom-made cake project at Resorts World Manila. Satisfy your loved one's sweet tooth with choices of chocolate moist, red velvet, four season mousse, walnut croquant, white chocolate almond rocher matched with heart-shaped toppings. Share a fancy indulgent cake with your beloved for only P1,400.
Romantic treat by the bay
Fire up your passion on a romantic dinner and wine while watching the lights of Manila skyline at Bayview Park Hotel. Share a box of chocolates, and pamper up on a tub with rose petals. You can choose between superior and deluxe rooms too.
A stellar Valentine's Day
Get the ideal taste of love at City of Dreams' The Tasting Room. Indulge with a special menu prepared by Two-Michelin Star Chef William Mahi from 6 p.m. to 11 p.m. Savor hearty meals and be entertained by live performances of Maya and Migz Haleco too.
Cookie love
Spread some love for as low as P230 with Cookie Bar's Valentine's Special goodies. You can buy a box to share bits of sweetness with different cookies and cakes. You can also speak your heart out through words by topping your cookie with fondant letters.
Flower power
Send your love on the road and into your loved one's doorstep with fresh flowers from Flower Depot. Choose from a wide selection of flowers and vibrant colors to brighten your beloved's day. Go to the discount section of their website for more deals.
Suite promises and lovers' serenade
Exchange sweet nothings with your sweetheart over wine and dinner buffet on The Bellevue Manila. Fall deeply in love as you hear the serenades of Gio Levy and Puresound Band. Experience an elegant Valentine's Day night with exquisite accommodations from Bellevue's Love Month Suite Special.
A romantic Pinoy valentine
Get cozy at the Manila Hotel's Superior Deluxe rooms and a massage treat at the Manila Hotel Spa. Enjoy a complimentary buffet breakfast and a dinner buffet at Café Ilang-Ilang. Or, you may also choose to stay at the Honeymoon Suites of the Grand Dame and toast to love with a complimentary wine from the hotel.
Diamond love
Cherishing the love is just one phone call away with Diamond Hotel's Valentine Room Package. Experience fancy treatment with a relaxing massage for two, and a complimentary breakfast buffet. Chow on a hearty lunch or dinner for two at Corniche and toast your glasses of Moet & Chandon champagne.
For the love of kicks
If you are currently in a relationship with kicks, Skechers and Sperry's End of Season Sale can fill your heart with that kind of love. Visit their branches at the malls and enjoy up to 50% discount on selected items.
Group hug
Feel the love with your family and friends with Hut Feast Meals from Pizza Hut. Choose the bulk that fits your taste with servings of big and tasty pizza, pasta, soup and drinks.
And for the bitter ones…
Join the squad of singles at Ampalaya Monologues. Drink your heart out as you commiserate with your kapwa bitter's hugot lines, with stories of heartaches that will surely make you laugh and cry. –Diana Lyn Balbalosa