A Starter's Guide To Gadget Insurance In The Philippines
5 min read
Buying a new phone can be so expensive already that paying more for gadget insurance is deemed fancy and unnecessary. However, this thinking is a little short-sighted, especially since phones play a huge part in our professional and personal lives.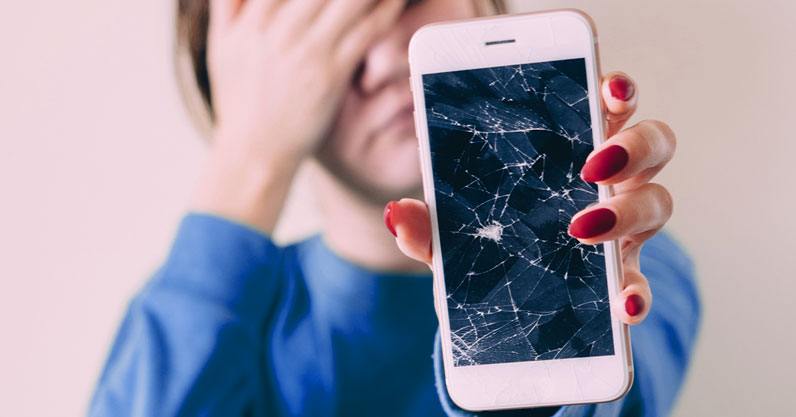 Gadget insurance is suitable for people who have a history of changing phones often because of sudden damage or robbery. It also protects your finances if you need to buy another one especially if you have a luxurious smartphone model or bound with a long-term plan.
This is sometimes confused with the manufacturer's warranty which is close ended. Not everyone is familiar with the concept nor it is appealing. So, read on to understand why getting an insurance for your mobile device may be a necessity for you.
What is gadget insurance?
Gadget insurance, also called mobile phone insurance, is a warranty service an owner can avail of to protect their finances and hand devices in cases of theft, damage, and loss.
Upon filing claims, the insured handset will be replaced with a refurbished or brand-new model, depending on the reported incident.
Insurance plans for smartphones are commonly offered to subscribers of postpaid mobile services. The units insured can be an existing or a new phone, whose premiums are payable every month.
Mobile phone insurance is different from a manufacturer's warranty which is inherent to a newly purchased home. It usually paid one time and lasts only for a specific period. There is also a difference in the areas of damage covered by the two.
Coverage of smartphone insurance
The phone insurance usually covers accidental damage. This includes a cracked screen, water damages, and impaired buttons as a result of an unforeseen event. For example, your phone falls into a puddle by accident causing it to malfunction. Some plans also include claims of theft.
To be clear, other types of impairment outside the previously mentioned reasons, are not eligible for any claim. These include inherent defects such as mobile system failure, hardware dents, or any malfunction that should be handled by the applicable manufacturer's warranty.
Mobile phone insurance plans in the Philippines
There is not much choice for providers of phone insurance. Although the plan works like a usual guarantee service (except that it's for mobile devices) that everyone knows, very few are familiar with it. It works the same with the trend where the demand is low, the supply is also low.
However, there are two mobile insurance providers in the country whose phone protection is available through postpaid plans: Smart Gadget Shield Insurance and Globe Gadget Care.
Both are underwritten by Chubbs, the world's biggest publicly traded casualty and property insurance, recently united with ACE Insurance in 2018, to lead in providing insurance operations of various products around the globe.
1. Smart Gadget Shield Pro Insurance
Smart Gadget Shield Insurance is a collaboration of Smart Communications, Inc., and Chubb.
Benefits of Smart Gadget Shield Pro
All subscribers of post-paid services from Smart Enterprise have a free Accidental Damage for 2 years. The benefits refer to the repair cost or phone replacement, which may be a unit of the same specs or model and may also be a refurbished gadget. The plan begins at the receipt of Retention and New Connect subscription.
However, only a maximum of two valid claims will be paid by the company during the covered period of the Insurance. Claims after that will not be processed anymore.
(Read: Best Gadgets 2020: Top Tech To Watch For In The Philippines)
2. Globe Gadget Care Insurance
Globe Gadget Care Insurance is a mobile insurance policy, also partnered with Chubbs. It has two types:
Comprehensive protection
This type of gadget warranty targets new and re-enrolling customers who want to acquire a brand-new handset with Globe Postpaid Plan, covering Accidental damage, robbery or theft, and bill protect (accidental temporary disability or death of gadget owner)
Generally, the gadget care and premium fees depend on the model of the mobile device you'll get. The prices range from P89 to P399.
Voluntary protection
This insurance is for customers who have an existing phone and wants to enjoy the postpaid plans only. The coverage offers accidental damage only, and prices are between P199 and P299. Again, the applicable gadget care depends on the mobile phone used.
Required documents to file mobile insurance claims
The documentary requirements in filing an insurance claim for your mobile are the following:
For Smart Shield
Claim form, duly accomplished
Accountability Form or proof of mobile phone assignment (original copy)
Proof of payment of the participation fee
For Gadget Care
Claim form, duly accomplished
Two recent Globe bills indicating your monthly recurring fee of the applied Gadget care plan
Proof of payment for outstanding balance in Globe that covers the claim period
For damaged device: photo of the insured phone
For stolen device: police report obtained within seven days (original copy), National Telecommunications Commission form for phone blocking (or notarized affidavit of ownership and loss undertaking), and two valid IDs (photocopy)
For accidental disability: insured birth certificate, police report (original copy), notarized affidavit of witness, and doctor's report
For accidental disability: insured birth certificate, police report (original copy), notarized affidavit of witness, death certificate, autopsy report, proof of relationship to the beneficiary
How to file claims on mobile phone insurance
To file a claim for impaired or lost handset, follow these steps:
Inform the telecom company or the guarantee provider about the incident.
Secure and fill out a claim form.
Submit the documents needed.
Pay for the participation fee, if applicable.
Wait for the delivery of the refurbished or replaced unit.
For inquiries and complaints about Smart Gadget Shield:
Landline: 8859-2701
Email: gadgetshieldpro.ph@chubb.com
For inquiries and complaints about Smart Gadget Shield:
Landline: 7756-5400
Email: globeconsumerclaims.ph@chubb.com
Do you think you will get a mobile phone warranty on one of these days? Or do you have more questions to be cleared out before applying for one? Better contact the customer desk of the insurance providers now.