5 Tips And Tricks To Try If You Want Be Rich In 'Adorable Home'
3 min read
There's a new simulation game that has been taking social media by storm these days. Yes, that's Adorable Home, ladies and gentlemen—your design-your-own-home mobile application.
Weeks after its release, it already accumulated more than five million downloads from all over the world. So what's the hype all about?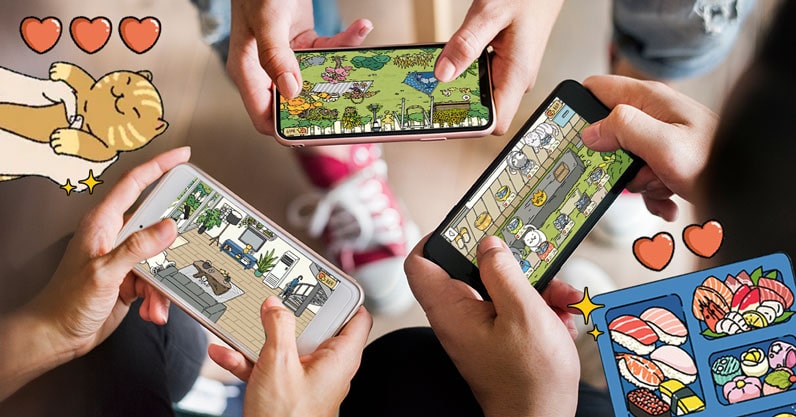 Building a life with cute cats
It might seem to be a boring game knowing that it's all about cats and homes but, it's more challenging than what you're expecting. The game is not just about purchasing furniture and decorating your space. It is building a life with your chosen partner and furry companions.
To start off with, the game has really nice illustrations. That's why if you want to live out that crazy dream of yours of actually owning a palatial estate in this economy, why not give it a try?
And who here loves cats? Well, it doesn't really matter because whether or not you love cats because you will once you start playing the game.
(Read: Make Easy Money With These 4 Little-Known Smartphone Apps)
What else could you actually wish for? A house with a garden, a loving companion, and lots and lots of pets. Can it get any cuter?
Those who have tried the game have different sentiments toward it, and for us to be able to give you our own feedback, as well as some tips and tricks to earn more love, we tried it for you personally.
So, here it is. If you're curious as to how you can be rich—with love, from your pets and your significant others, let's take the #AdorableHomePH life challenge accepted!
1. All we need is love…and more love
To get more love, tap the "accept love x 80" button multiple times.
Instead of tapping the "double love x 160" button and watching ads, try tapping the "accept love x 80" button multiple times and get at least 300 more love after completing each task.
2. Cats are man's best friend.
Invest your love in cats.
We all know how it can get really exciting if you can already afford your dream furniture to design your homes, but, rule of thumb: If you want to quickly earn more love, you have to first collect all 12 cats.
With much care and attention, you'll easily gain their love and you'll be love rich in no time.
(Read: 7 Best Mobile Payment Apps In The Philippines For Cashless Transactions)
3. Don't go crazy in the shower
We all know how bathing pets can give us a hard time, in real life or not. So, we figured something out for you.
Save time on showering your cats by simply placing the shower nozzle at the upper center part of the screen then continuously tap the green area in the thermometer to quickly fill all hearts. No more phone swinging and swaying!
4. More visitors, more fun, and more love
After investing in quickly completing all 12 cats, the garden is your next step to getting wealthy in love.
Save up until you can buy the garden, design it, and attract more visitors such as dogs, butterflies, cats, and others who can give you more love points every visit.
Additional tip: Try changing your garden design according to the weather to attract more visitors.
(Read: 6 Free Workout Apps That Will Help You Get Fit On A Budget)
5. Variety is key
In creating your bento boxes, always keep in mind that variety is key. Choosing the most expensive meals won't always guarantee you more hearts. Mix and match the dishes to get more heart points. Who wouldn't love to eat different meals each day, right?
Lastly, enjoy it. Don't play the game to impress other people. Play the game at your phase and watch yourself and your Adorable Home grow in love.