Best Budget Hotels In Subic For A Quick Weekend Getaway
2 min read
The Subic Bay Freeport Zone is a self-sustaining commercial and tourism center, with tax-free establishments and duty-free zone surrounding the bay area. It has easily become one of the nearest travel destinations for people coming from Metro Manila because of its beaches, theme parks, and duty-free shopping centers.
It's only a two- to three-hour-drive away from Metro Manila. So if you're planning to go anytime soon, here's our list of cheap hotels in Olongapo, specifically the ones around touristy Subic Bay. None of these cost more than P2,000!
1. The Cabin Subic Park Hotel
Schley Road, Subic Bay Freeport Zone, Olongapo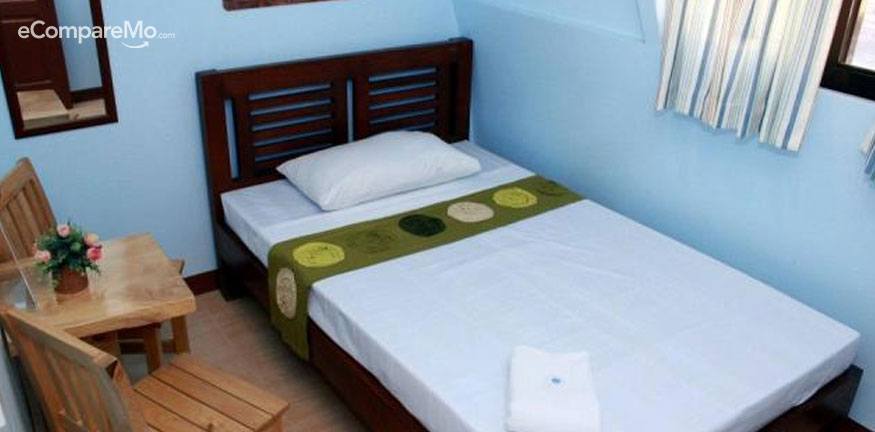 Comfort is not compromised with The Cabin Subic Park Hotel, one of the many Subic hotels with affordable rates. At only P900, you're provided with a clean air-conditioned room, one double-sized bed, cable TV, free Wi-Fi, and free access to Subic Park Hotel's swimming pool after check in.
For group tipid trips, you can stay at their air-conditioned dorm rooms which will only cost you P550 per night.
Only five minutes away are beaches, dining areas, and the Harbor Point Ayala Mall.
2. Cherry Midtown Hotel
2 Afable Corner 18th Street, East Bajac-Bajac, Subic Freeport Zone, Olongapo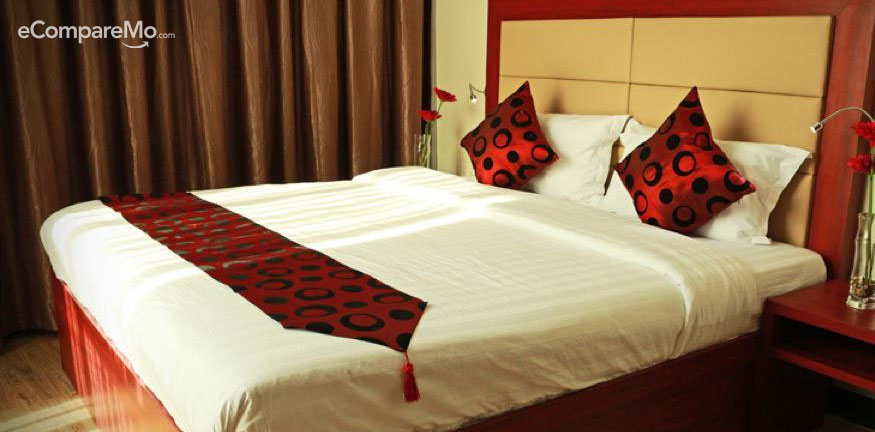 With a starting rate of P1,000, their air-conditioned rooms provide modern and quality accommodation, all with free private parking and Wi-Fi. It's only 45 minutes away from Subic Ocean Adventure and about two kilometers from Subic Bay Convention.
3. Sunset Bay View
18-22 National Road, Subic Bay, Zambales 2209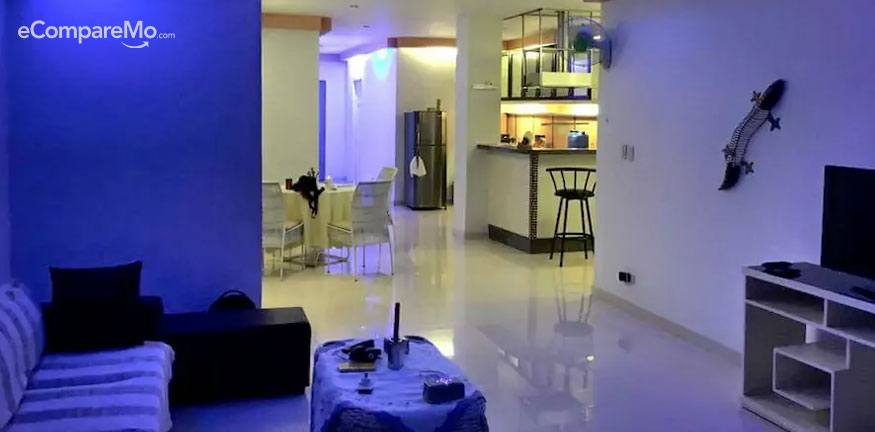 Experience comfort with a view of the sea and mountains. Sunset Bay View rates start at P1,600, all with air-conditioning and free Wi-Fi. You may ask for assistance for laundry, bike or car rentals, have your groceries delivered, get a massage, or go canoeing or snorkeling.
4. Ridgecrest Gardens Hotel
15 Magsaysay Drive, Olongapo City, Freeport Zone, Subic Bay 2200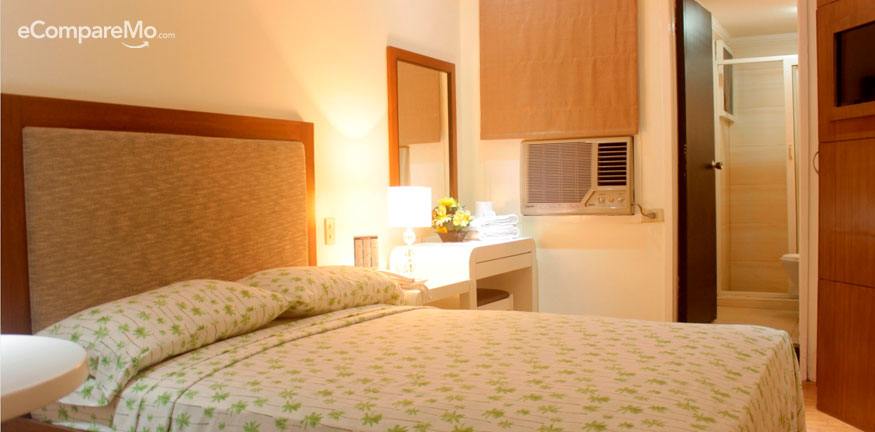 No hidden charges or extra fees when you book at Ridgecrest Gardens Hotel. Prices start at P1,300 for deluxe rooms, and P2,000 for a suite. A few minutes away are grocery stores, food chains, and SM Olongapo.
5. Ichi No Beddo Hometel
13-C, 6TH STREET, Gordon Avenue, Olongapo City 2200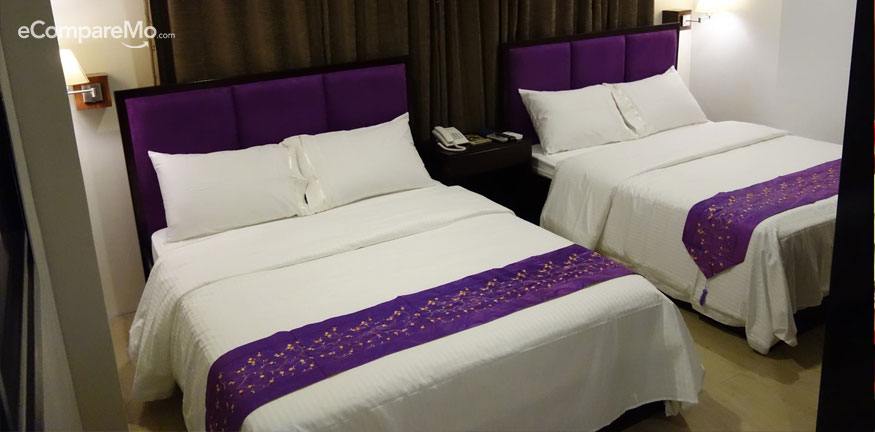 Family staycations in Subic are best spent at the homey Ichi No Beddo Hometel. It's complete with amenities such as fridge stocked with drinks and snacks, microwave oven, cable TV and free Wi-Fi. Their cozy rooms start at P2,000 for reservation one month prior via booking.com.
6. Subic Waterfront Resort and Hotel
AYC Compound, National Highway, Santo Tomas, Subic, Zambales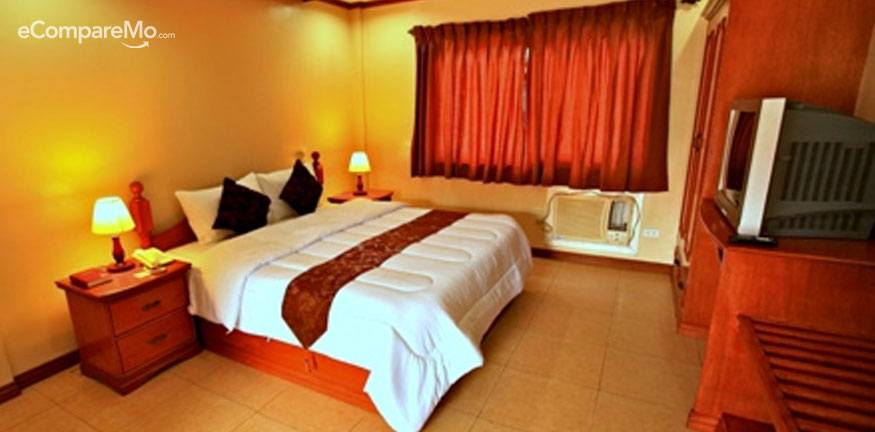 Stay in spacious, clean rooms at an affordable price at Subic Waterfront Resort. Their wide outdoor pool is free for guests, with free Wi-Fi in public areas. You can have in-room massages, complimentary breakfast in selected rooms, or go to the nearby Baloy Long Beach. The place also offers meeting, banquet, and wedding facilities. Their Standard Suite starts at P1,144 for two persons.
7. By the Sea Resort
99 National Highway, Barretto, Subic Bay, Olongapo 2200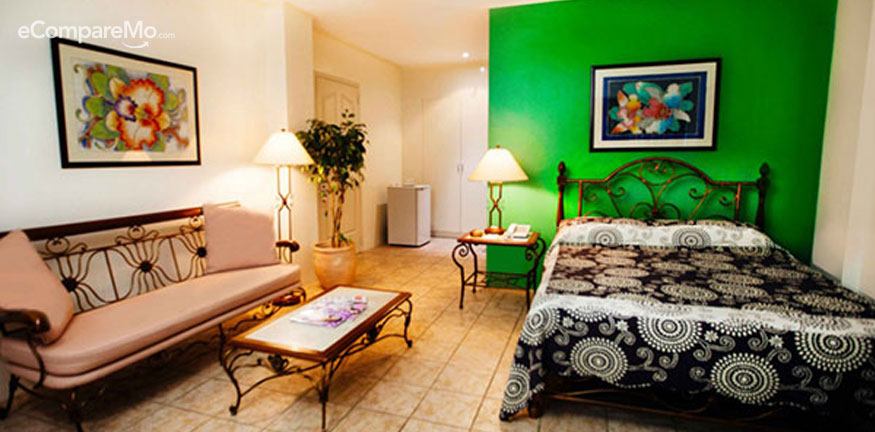 One of the most reviewed cheap hotels and resorts in Subic Bay, By the Sea Resort has seven types of rooms you can choose to stay in, from their Regular Room at P1,200, to their Vacation Villa at P6,000 per night. The beach is right outside the hotel. And if you want to go out, clubs are lining up at the street outside.