Four Points To Cover If You Want To Expand Your Business And Increase Profit
4 min read
If you play your cards right and you work hard as an entrepreneur, there will come a time you have to expand your business and make your profits soar.
A lot of common businesses started as a humble single-branch venture operated by honest-to-goodness people. Mang Inasal, Lay Bare, and Bo's Coffee—these are brands that have achieved national prominence but with roots that can be traced to a single store.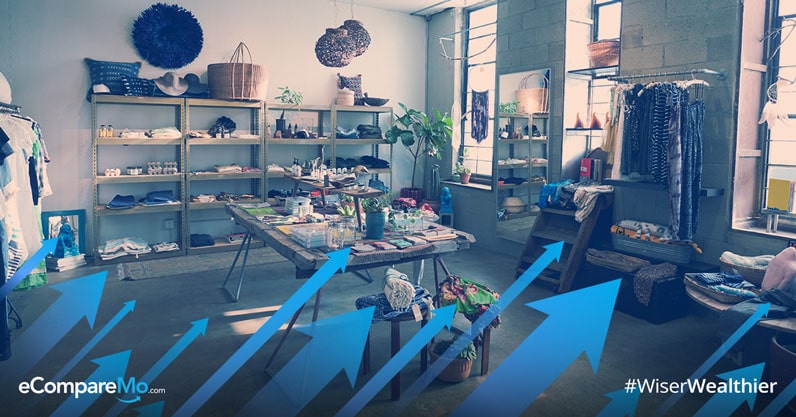 When a business booms, the most logical step will always be to replicate the success and set up a second shop somewhere. But taking that step can be daunting.
Although it is not easy, business expansion in the Philippines is not impossible. Couple these time-tested tips with persistence, the right mindset, and the knack for perfect timing, you might just see your beloved baby become a household name in a few years' time.
1. Understand what the right business strategy for you is.
Business expansion is not just cloning your current operation and moving it to a new branch. Sometimes, the worst way to make a business grow is by opening new stores. To determine the type of expansion that's perfect for your business, you need to understand the different types of business growth strategies you can use:
Growing your business space
Opening a second location
Franchising your own brand
Diversifying to new ventures
Merging and acquiring other businesses
Each type of growth strategy comes with their unique advantages and disadvantages. Choose which one will suit your strengths the best and the rest will follow.
2. Make sure that you have enough capital
Regardless of what type of expansion you're planning, the next thing you must worry about is capital. Even for successful business owners, a profitable venture may not be enough to raise up the needed capital for expansion. Fortunately, there are many ways to raise additional capital if you feel like you're ripe into broadening your entrepreneurial horizons.
One of the most common ways to fund your business expansion is through the aid of financial products. For business owners who have already created a solid inflow of money for a few years, banks in the Philippines offer SME loans to thriving entrepreneurs. If your business is already profitable for at least two years and you're raking in at least P1 million in profits every year, then you're already eligible for a business loan.
If you feel like your books don't meet the most basic requirements for SME loans, you can apply for a personal loan instead. This type of loan has many uses—and for a crafty businessman, this is a way to produce capital much easier than a business loan. While personal loans have more lenient requirements, they also tend to be available at lower amounts.
Bringing in a new partner to your business is also a great way to introduce fresh capital to your company. However, a new company welcoming a new partner onboard can be tricky. For starters, you must revise your partnership documents to accommodate to the new team member. It should include clauses like specific roles, buyout programs, and other issues that can arise in the future.
3. Expand from within
Regardless of how you'll expand your business, a common way to bring exponential profit to your books is by growing your products and services line from within. Whether it's merely introducing a new product to your customers or cross-selling them services they've never availed of before, you can address the demands of customers before they even know they need them.
The most basic way to figure out how you can unlock more sales to your customers are the following:
Figure out what the customers want and don't want.
If you don't have a product or service that fits their needs, create one.
Analyze your customers based on different key demographic criteria.
Create a marketing roadmap on how to cross-sell your products and services.
4. Use social media to expand your reach
How will you tap a market you haven't had before? This is where effective brand communication comes in. With the internet creating a level playing field for all entrepreneurs, only those who can speak the language of their customers can get an edge over their competitors.
For starters, you can level up your social media game by creating content that's both relevant and shareable to them. This means thinking like a customer to know what they want to see on their social media feeds.
To solidify coherence and great recall on your social media content, using a consistent voice among all your posts will create a sense of familiarity among followers. This will also be useful in shaping your brand identity as well streamline your marketing efforts.
Sources: Entrepreneur, Rappler, KMC Savills, Houston Chronicle