Emperador Inc. And 4 Other Businesses That Acquired Foreign Companies
3 min read
These Pinoy firms started local and bought global.
Filipinos are hungrier for success than ever. With better economic conditions and stronger consumer demands, companies are looking outward to expand their portfolio.
According to the Asian Development Bank, the country exceeded the organization's outlook last year, with the Philippine economy being "driven by higher employment, low inflation, and rising remittances."
Because of this, investors are looking outside of the country for more opportunities—and more companies are jumping the global buyout bandwagon, and making multi-billion purchases of companies overseas. Here are the top Filipino companies on a global shopping spree.
1. Emperador Inc.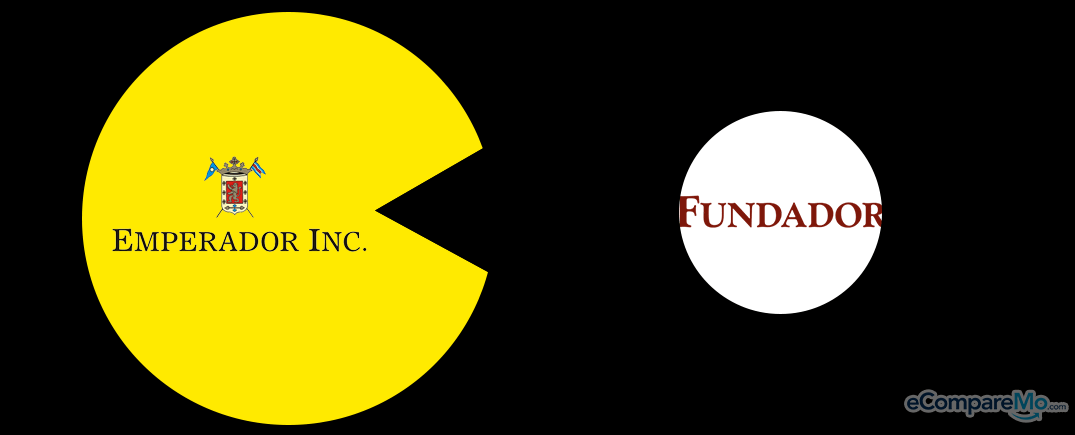 Emperador Inc., a subsidiary owned by tycoon Andrew Tan's Alliance Global Group Inc., has made itself the biggest producer of brandy in the world after acquiring Spain's Fundador Pedro Domecq, the oldest and largest brandy producer in Spain. In an "all-cash" buyout deal worth P13.8 billion last year, the purchase included brands such as the flagship brandy label Fundador, Terry Centenario, Tres Cepas, and Harvey's. Aside from the major business move done by Tan, the company also acquired Glasgow-based whiskey producer Whyte & Mackay and its subsidiaries for P31 billion, a move that has made Emperador a force to reckon with in the global whiskey market.
2. Monde Nissin Corp.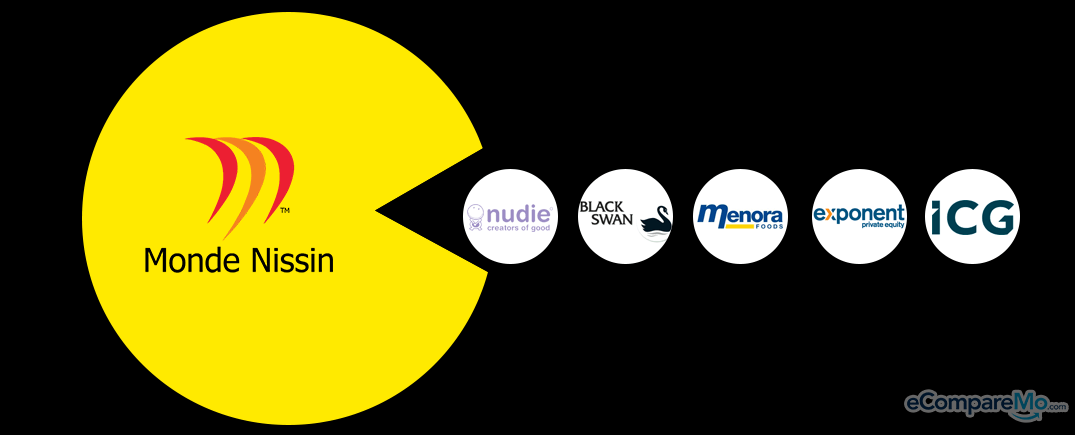 Monde Nissin's origins are as humble as they can be: the company started in 1980 as a manufacturer of biscuits and has expanded ever since. After several acquisitions of local companies over the years, the Betty Ang-owned business set its sights on foreign brands for global expansion. Its first buyout, the acquisition of Australian premium juice manufacturer Nudie, strengthened its position in the region. Shortly after, Monde Nissin acquired other Australian companies such as Black Swan and Menora. In the fourth quarter of last year, they purchased Quorn Foods from the UK firm Exponent Private Equity and Intermediate Capital Group for a hefty sum of P38.8 billion.
3. Bloomberry Resorts

Enrique Razon, the country's third richest man according to Forbes, made his fortune through developing, managing, and operating ports via International Container Terminal Services Inc. Aside from his port ventures, the business magnate is also in the local gaming industry through Solaire Resorts in Parañaque, one Asia's biggest gaming hotspots over the past few years. Just last year, Razon made a move to disrupt South Korea's gaming and leisure market by opening Jeju Sun Resort, a P157-billion worth project tucked in the country's Incheon Free Economic Zone. With Incheon offering visa-free access to Chinese tourists, who are known to be the biggest target of gaming companies, Jeju Sun is ready to take on the challenging Asian gaming market.
4. Jollibee Foods Corp.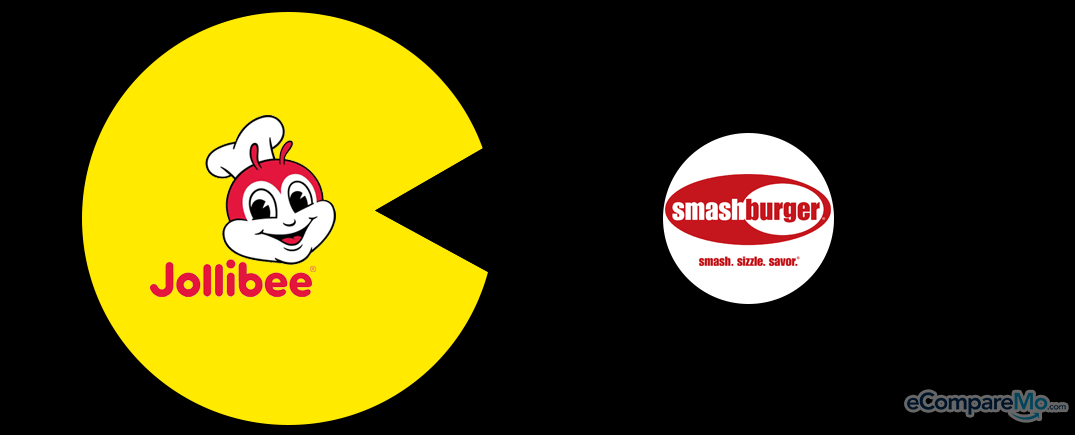 If there is one thing overseas people miss in the country, nine times out of ten their answer will be the good ol' food from Jollibee—and for good reason. Combining Filipino values of family and hard work with flavors finely tuned to cater to the Filipino palate, what is not to miss about Jollibee? While the company is busy looking into expanding its fast food in other countries to cater to both Filipinos and foreigners, Jollibee Foods Corp. is also into expanding its portfolio overseas. Last year, the fastfood company bought 40 percent of shares from North American fastfood company Smashburger Master LLC. With Jollibee having a huge stake in the said chain, the brand can further accelerate its expansion in both American and foreign markets.
5. San Miguel Corp.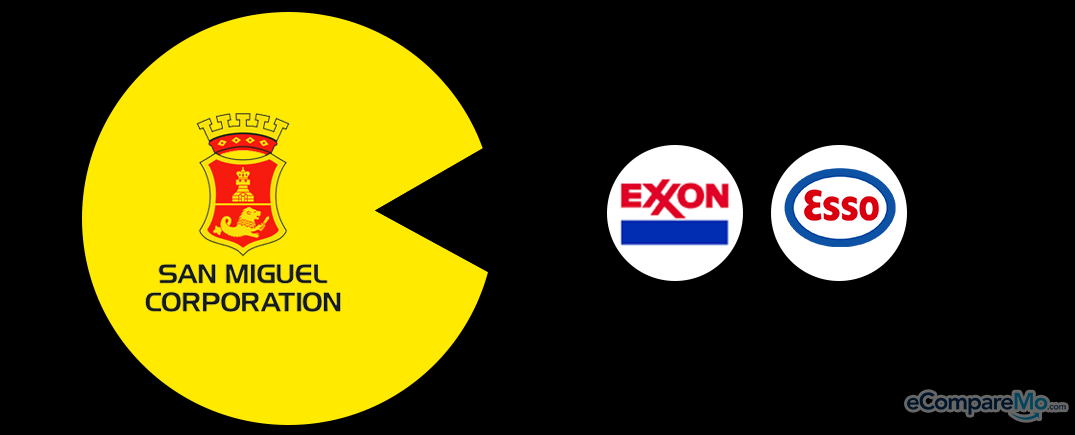 San Miguel Corp. is the largest food and beverage company in Southeast Asia, and it is not surprising to see the company making big-ticket acquisitions in both local and global markets. Aside from its F&B venture, which is its main revenue lifeline, the company is also invested in petroleum, infrastructure, and energy—which made Exxon's Malaysian assets a perfect addition to its portfolio. In 2011, the Cojuangco-helmed company bought 60 percent stake in Malaysian refinery company Esso, which was around $610 at the time of its purchase. Aside from stakes in the refinery, they also acquired hundreds of retail stations all over Malaysia. This deal boosted SMC's energy assets outside the country. –Dino Mari Testa