The First Day Of GCQ Was A Riot For Metro Manila
4 min read
Loosening restrictions comes with consequences, of course. And it all showed on the first day of the GCQ.
After almost three months of being under enhanced community quarantine (ECQ), the Inter-Agency Task Force (IATF) on Emerging Infectious Diseases placed Metro Manila and other parts of the Philippines under general community quarantine (GCQ).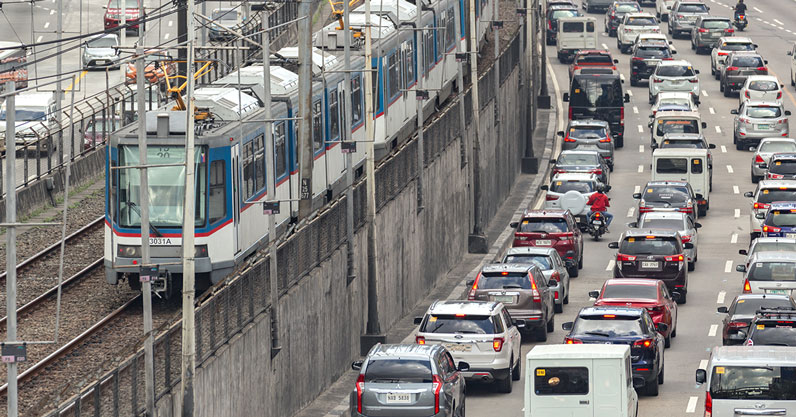 In the face of the COVID-19 threat, more sectors have been allowed to operate provided that they practice proper social distancing guidelines and enable measures that will minimize the risk of disease transmission.
With Metro Manila now under GCQ, a few modes of public transportation are permitted to return, including point-to-point buses, trains, taxis, and transport network vehicle services (TNVS). However, other public utility vehicles (PUVs) like jeeps and buses have yet to make a comeback on June 22, which is dubbed as a second phase of the general community quarantine.
So what happened during the first day of the GCQ, when more industries are allowed to operate and more vehicles on the road? Here are some observations.
Stranded commuters
Since public transportation is twice limited—first by only limiting the modes allowed to operate and second by maintaining strict social distancing guidelines—shortage of commuting options is expected from people.
Philippine Star tweeted how commuters were stranded on Commonwealth Avenue as they waited for buses to get them to their destinations. While some people kept on waiting, others decided to hop onboard any vehicle that would let them hitch a ride: tow trucks, police cars, flatbed trucks.
GMA News Online even reported that a man fainted from exhaustion after three hours of waiting for a ride along Litex Road. The man, according to the report, was headed for the Bangko Sentral ng Pilipinas (BSP) office to "exchange some currency."
Training day
Under GCQ, the Department of Transportation (DOTr) said that trains will only use up to 12 percent of their operating capacity to ensure proper social distancing among passengers.
To make sure that commuters will get to their destinations, the agency deployed buses that will connect train passengers to other points in Metro Manila.
The Philippine Daily Inquirer reported that, with a severely limited capacity in place, extremely long lines plagued the stations of MRT-3, LRT-1, and LRT-2. Aside from limited capacity, railway personnel have to routinely disinfect the wagons, further delaying trips for passengers who reportedly waited for hours to get to their destinations.
Although there was delay in their operations, strict social distancing was apparent in some of the photos published by both the DOTr's social media channels and news outlets' reports.
Additional bus rides
After seeing the difficulty experienced by commuters on the first day of GCQ, the Land Transportation Franchising and Regulatory Board (LTFRB) announced some changes starting June 2.
According to LTFRB Chairman Martin Delgra, two city bus routes will be allowed to operate as soon as possible, namely "route 5" with 510 buses (Angat, Bulacan to Quezon Avenue) and "route 28" with 151 buses (Dasmariñas, Cavite to parts of Metro Manila). However, no details were available at the moment regarding stops, routes, and other details.
In Valenzuela City, Mayor Rex Gatchalian announced that 12 trucks will be deployed by the city government to help commuters reach their destinations during GCQ. Gatchalian said the trucks will be deployed on June 21 to "fill the void of public transportation."
According to the DOTr, the trucks will have three routes: McArthur Highway in Malanday to Monumento Circle and MH Del Pilar Street to Monumento Circle, and Maysan Road corner CJ Santos Street to Paso de Blas.
'Use sidecars'
Despite the looser restrictions under GCQ, motorcycle backriding is still prohibited by the IATF. However, Interior Secretary Eduardo Año proposed an "elegant" solution to this problem: install sidecars to your bikes and motorcycles.
According to Año, couples with motorcycles should opt for a sidecar instead of backriding to maintain social distancing during these times. He also apologized to motorcycle-riding populace for this measure and asked for more patience as the government is still finding ways to accommodate more passengers under the new normal.
"Lagyan na lang ng sidecar ang motor puwede na niya isama ang kaniyang misis, ganun nalang po solution habang andiyan pa ang virus," Año said.
First day of GCQ equals traffic everywhere
On the first day of GCQ, heavy vehicular traffic, of course, greeted motorists.
With two of Edsa's innermost lanes barricaded to give way to train augmentation buses, this created a chokepoint for vehicles, especially in Guadalupe and Boni portions of the country's busiest highway.
Aside from Edsa, heavy traffic was also reported on C5 Road, sections of Commonwealth Avenue, and other major thoroughfares in Metro Manila.
However, not all roads experienced heavy traffic. For instance, Rappler noted that the stretch of Commonwealth Avenue near Ever Commonwealth had light to moderate vehicular flow. MMDA traffic chief Bong Nebrija said in an interview with CNN Philippines that only 60 percent of the normal vehicular capacity was noted by the agency during the first day of the GCQ.
Did you go back to work on the first day of GCQ? How was the travel to and from your workplace like? Share your experience in the comments.