7 Personal Finance Projects To Undertake While On Self-Quarantine
3 min read
Everything is in full force for community quarantine in Metro Manila. Most offices are implementing remote work initiatives while groceries, delivery services, and banks continue operations, albeit with precautionary methods (such as skeletal shifts) in play.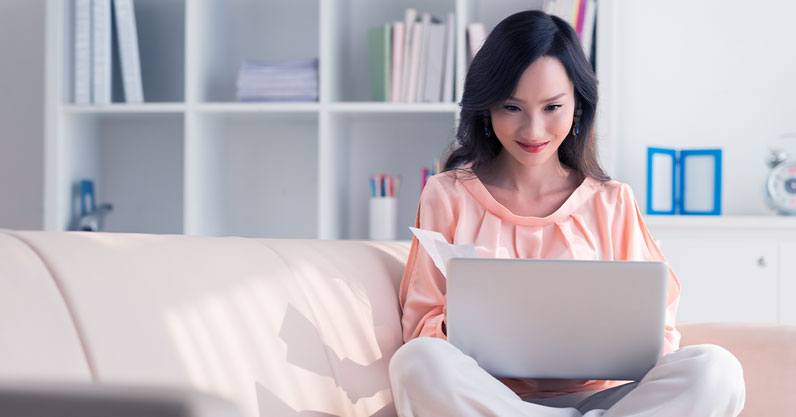 Social distancing is enforced, and so this is the perfect time to acquaint yourself, if you haven't yet, with all the amazingly convenient tools we can use online to take care of your personal finances.
As bleak as everything looks right now, you can still make 2020 your year by making the most of all this extra time in your hands.
1. Mobile apps, e-wallets, and digital banking
Transfer funds using your online banking app. You can also make use of GCash or PayMaya to send money to other banks or remittance partners, and pay your bills.
It all takes a few minutes, and you won't need to wait in line! Check out this list of mobile payment apps in the country to get started.
2. Prepare some emergency cash
This doesn't mean to say you withdraw all your money from the bank. This type of money hoarding will cause a negative ripple effect on other people who might also need their cash. Get only enough cash for a 14-day self-quarantine.
3. Update your resume and get a side job
Now that you're not spending a lot of time commuting, make full use of all this extra time by finding other sources of income other than your regular job. Work on all the things you have been putting off all this time.
If you're a photographer, start that website or Instagram page you've been putting on hold. If you're a graphic designer, this is the best time to make a solid portfolio. Post that on LinkedIn with your updated bio, and you're well on your way to attracting more freelance employers and getting more "raket" in the future. Happy job hunting! 
4. File your important documents
Organize your important documents such as passports, birth certificate, marriage certificate, and the like. And if you haven't gotten an NSO birth certificate, or want to obtain something like your certificate of no marriage (CENOMAR), you can have that delivered to you through PSA Serbilis. You'll only need to fill out an application form online, pay for the fee, and wait for their delivery.
5. Review your insurance coverage/s
Everything that has been on the news this 2020 is a huge wakeup call on how unpredictable life truly is. If you're the breadwinner, it's all the more important to keep your finances in order and get insurance not only for yourself but also for your dependents.
See and compare plans for the likes of health and car insurance. Take all this time to review and see which works best for you and your family.
6. Take note of company policies
Aside from bringing all your necessary office stuff for work from home set up, it also pays to be informed of your company's business continuity plan. How long are you going to work from home for? Are there any ways you can be proactive and do more tasks at this time to help move your team forward?
7. Start a hobby or business
Ideally done indoors, of course. It's your time to finally do the things you've always been putting off, e.g. journaling, working out, decluttering your home, or planning that business. Most of us are just always on the go, so it can be a bit of a challenge to use this time to regain clarity, get some rest, and spend more time with your family, but it will be really worth it.