Should You Wear A Face Mask Inside Your Car? PNP Officials Clarify Guidelines
1 min read
Should you wear a face mask even if you are the only person inside your car? The Philippine National Police (PNP) made a clarification on the issue that has been causing confusion among motorists and traffic authorities in the country.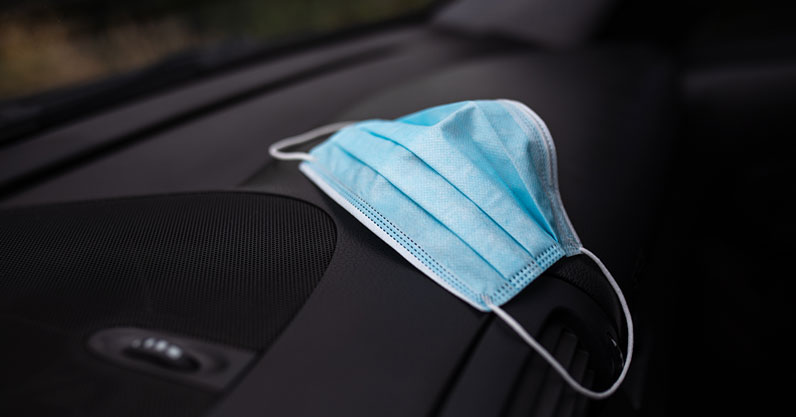 On June 22, PNP spokesperson Brig. Gen. Bernard Banac told Inquirer.net that drivers who are alone in their car should put on a mask only when their car's windows are down. Otherwise, they may risk getting apprehended by authorities.
"This refers only to jeeps, trucks, etc. with no AC (air conditioning) and windows are left open during travel," Banac told the Inquirer.
Face Masks In The Philippines: Which Type Should You Use?
Mask on, mask off
This contradicts an earlier statement made by the PNP that drivers are required to wear a face mask even if driving solo since they are outside of their residences.
"Titiketan po yon o aarestuhin," Banac then said in an interview with GMA News.
Following an uproar on social media—with some motorists saying they got flagged down by the Metropolitan Manila Development Authority (MMDA) officials for not wearing a mask while driving alone—the PNP revised their statement on solo drivers to put an end to the confusion.
"In my opinion, no need for a face mask if alone inside a four-wheel vehicle," Police Lt. Gen. Guillermo Eleazar, commander of the Joint Task Force COVID-19 Shield (JTF COVID Shield), told the Inquirer separately.
Penalties for failure to wear a mask
It was, however, made clear earlier that masks are required for drivers and passengers occupying a vehicle together.
In their Memorandum Circular No. 2020-2185, the Land Transportation Office (LTO) stated that this applies to both private and public vehicles.
Failure to wear a mask inside a vehicle with more than one occupant would amount to the following penalties that fall under "reckless driving":
First offense: ₱2,000
Second offense: ₱3,000
Third offense: ₱10,000 and confiscation of driver's license for three months
Motorists who have complaints and other concerns may send an email to digitalmmda@gmail.com.