Leasing Vs. Owning A Car: Which Will Save You More Money?
5 min read
Car ownership is becoming more and more of a necessity nowadays. Thankfully, there are more ways than one to acquire a vehicle: financing, outright purchase, the pre-owned market, rentals, and now car leasing.
For instance, Toyota Financial Services Philippines Corporation recently launched KINTO One, a new car leasing service that lets you drive any of the following vehicle models for either three or four years:
Vios 1.5 G CVT
Rush 1.5 G CVT
Fortuner 4×2 G CVT (Diesel)
Corolla Altis 1.8 V HV
With no down payment required, customers can lease a car with fixed monthly subscription that covers vehicle registration with the Land Transportation Office (LTO), yearly comprehensive car insurance, and periodic and preventive maintenance.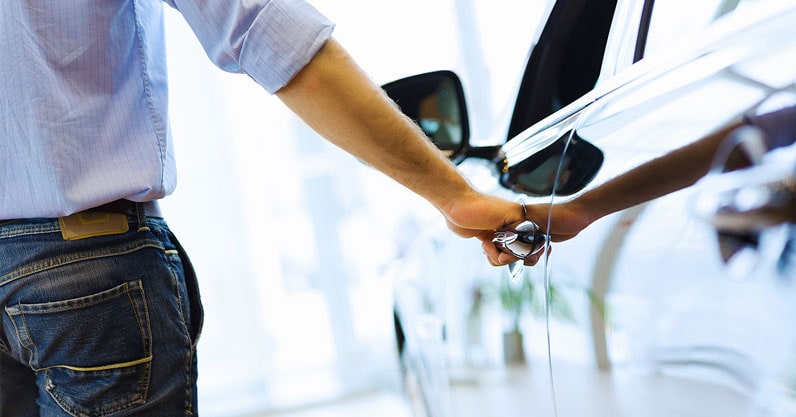 What is car leasing?
Car leasing offers a new way for consumers to explore the non-conventional experience of car usership.
Instead of shelling out a large amount of money one-time in exchange for owning a vehicle, car leasing requires no down payment for you to be able to use a vehicle for an extended period of time—in Toyota's case, three to four years).
And since you don't technically own the vehicle, the burden of responsibility isn't yours to bear as well.
This means the dealership will take care of all the expenses that come with owning a car—all for a fixed monthly subscription. So it's basically like a cellphone postpaid plan for vehicle ownership.
While all of these sound good, is leasing really a better alternative to car ownership? Let's dive in deeper to the pros and cons of car leasing so you can decide if this is the way for you.
Hard-To-Resist Car Promos In The Philippines This July 2020
The benefits of car leasing
1. Always roll in with a new ride
Technically, not always. But with car leasing, you'll be able to enjoy a new car after every contract renewal.
With this, you don't have to go through the same arduous financing approval process. Or if you already own a car, you don't need to sell it just to have a larger down payment for a better deal on monthly amortization, severing the need to worry about depreciation.
2. No need to pay upfront
Since vehicle ownership will not be transferred at some point, there's no need to pay upfront when you want to choose car leasing. However, there is an initial non-refundable deposit required to facilitate the leasing process. This is needed to show your capacity to pay the monthly fees and to decrease your risk profile.
3. Less maintenance headaches
The fixed monthly subscription already covers vehicle registration, annual comprehensive insurance, and the regular PMS so you don't have to save up and do the hard work yourself. You simply just turn the keys and drive wherever you need to be.
4. Possible buy-out after the leasing contract
If you happen to get tired of paying monthly dues, some leasing companies offer buy-out options to their clients.
Since leases are generally on a short-term basis, the vehicle still retains a huge chunk of its value.
Furthermore, a leased vehicle is always maintained with regular periodic maintenance so the value remains intact. Make it a point to ask this option if you wish to continue with your car lease.
The disadvantages of car leasing
1. Limited mileage options
Remember the second benefit of car leasing? If clients don't buy out the vehicle, lessors need a way to recoup their investment, normally in the pre-owned market.
And since the value of a vehicle depends largely on its mileage, they need to limit how often the leased car is being used to retain its value.
You'll find that most leasing companies offer specific mileage packages with corresponding monthly payments: the higher the mileage, the more expensive the monthly payment becomes.
When you exceed this, you may have to pay extra fees or penalties. Remember that unused mileage doesn't carry over so make every trip purposeful.
2. Car customization is a no-no
Without the burden of car ownership, you're also relieved of the privilege to modify and personalize your vehicle.
So if you're someone who really wants to express yourself through modifications, leasing may not be suitable for you.
3. Terminating a lease contract is costly
Like purchasing your car via financing, car leasing entails a huge obligation that must be carried out. Monthly fees have to be paid in order to continue enjoying leasing benefits.
However, in an event when you cannot continue to do so, early termination fees can be very costly.
Top Car Insurance Companies In The Philippines: 2020 Update
What to do if you decide to pursue car leasing
It pays to know what you are getting yourself into. When you can clearly see what each has to offer then, it would be a lot easier to determine which option would best fit your needs.
If you decide that car leasing outweighs the benefits of car ownership, you must perform a comprehensive review of the offers available in the market. Check the mileage limit, monthly fees, and other conditions stipulated in the agreement, to see if it works for you.
Also, like car loan application, car leasing requires you to submit certain documents, such as identification and financial documents.
It is crucial to thoroughly go over these pros and cons, to avoid spending more than you should.
One of the main questions that you have to ask yourself when deciding to lease a car is how long do you plan to use the car for.
If you just need a car to drive around short-term, without the hassle of maintenance and responsibility, then car leasing could be for you. If you want something long-term, buying a brand-new or secondhand car may be better.
Outright purchase is still the most economical path to car ownership in the long run. You get to enjoy big cash discounts and you won't have to pay for interest.
You can also choose where to maintain your vehicle and you can do whatever you want with it.
Car leasing serves as a perfect alternative for people who are unable to purchase a vehicle outright and those who don't want to experience all the hassle of vehicle ownership that comes with it.
Should You Wear A Face Mask Inside Your Car? PNP Officials Clarify Guidelines