Expectation Vs. Reality: Life After College Graduation
4 min read
Congratulations, your tedious days as a student are finally over. You've done yourself and your loved ones proud.
The prospect of life after university seems thrilling as you set out to conquer it with your positivity, boundless energy, and minted the freshest creative juices.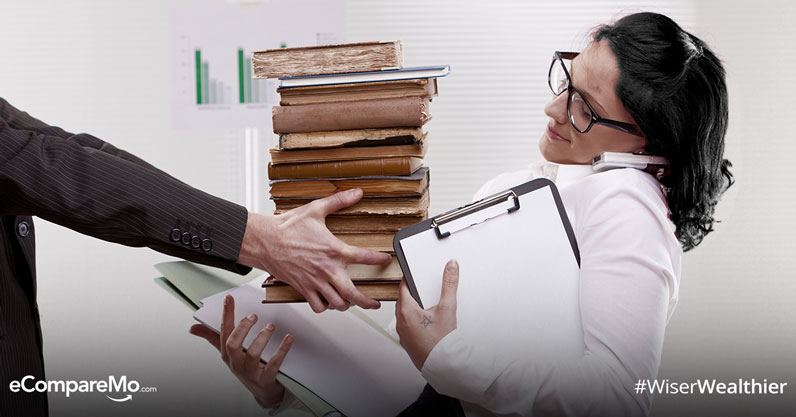 As you strategize on how to turn your college experiences and learnings into a head-turning resume for HR departments and headhunters, take some time to think about what your expectations for the "real world" are.
In this post, we've compiled a list of things that a fresh grad might expect to be a reality of life after graduation and temper them with a little bit of actual world wisdom. Keep your expectations to an appropriate level and you'll be as prepared for life after graduation as well as you were for your final exams.
Expectation No. 1: It's your time to shine and make the world better
After conquering the terrors of stringent professors and sleepless nights finishing your thesis, it's high time for you and your fresh ideas to change the corporate arena.
Reality: The real learning is just about to start.
And you're just about to take your first step from the bottom of the corporate ladder. Sure, to finish with a degree was a huge accomplishment and could help give you a boost, but building a career is another challenging chapter that will humble you.
Expectation No. 2: You're the happiest employee as you snatch your dream job.
You're about to fulfill your ambitions and make a living doing what you've always wanted to do. Your confidence is matched with Latin honors, so you are sure of standing out and stepping ahead of other applicants.
Reality: Finding a job is getting harder than ever.
Most companies prefer experienced candidates for a position. You'll spend tons of money and effort preparing and going to numerous interviews and taking aptitude tests. You will feel anxious and even discouraged just waiting for a callback. And you will settle for a job that you don't love just to pay the bills and gather experience.
Expectation No. 3: Working is so meaningful and so much fun.
You're probably holding on to that Confucius quote that says, "Choose a job you love, and you will never have to work a day in your life."
The image in your head about working in the professional world is life-changing and full of purpose. You consider the office as your second home.
Reality: Work is hard work.
Work can be truly awesome as you are serving your purpose! But many times, you will feel life is like The Devil Wears Prada Part Two.
Your overflowing workload will threaten to overwhelm you. For some, monotonous responsibilities will make them feel like a corporate tool. There will also be sleepless nights of overtime.
Expectation No. 4: The office is full of professional people like you.
Your officemates are like your family and you'll spend most of your time together at work.
Your days will be filled with productive brainstorming and brilliant collaborations topped with high-fives for a job well-done.
Reality: Not all coworkers are agreeable and professional.
Camaraderie and synergy are vital to be an efficient department. However, office drama is unavoidable and there will be misunderstandings along the way.
To be a mature adult and a professional, you need to learn to pick your battles, hold your horses and be mindful of how you will act and react.
Expectation No. 5: Payday is payback time.
With the salary you have, you can help your parents now. Also, you can buy the things you want that you can't afford with your allowance when you were just studying.
Reality: You won't even know where your money is going.
You will be surprised at the bills you need to pay. Some days you won't be even sure if you'll survive until the next paycheck.
With the little amount that will be left, you might even question if all the effort you exerted was of that little value.
Expectation No. 6: Frequent travel and shopping trips are now affordable.
Your name combined with an esteemed degree from a good college comes at a with a hefty price tag now.
Expensive shopping is the new standard and frequent flying to vacation spots will make you the new social media jet setter.
Reality: Lifestyle inflation is far ahead.
You won't even manage to visit neighboring cities and towns because it's either you are stuck at work beating the deadline or the money left in your wallet is just enough to take you home.
Sources: Mind Sumo, College Times, Rappler