Whether you're hungry as a hippo or just in the mood for trying a smorgasbord of dishes, you can never go wrong with a round of eat-all-you can buffet. Each plate of mouthwatering dishes gives you a satisfying fill—and keep you coming back for more.
While most buffets in Metro Manila are moderately priced, there still are affordable buffet places where you can a have a good fill without spending too much. After scouring every nook and cranny of the metro, we found good yet cheap eat-all-you-can restaurants for you and the whole fam to try.
Charaptor Charcoal Barbecue Bar
9752 Kamagong St. cor. Aranga St., San Antonio Village, Makati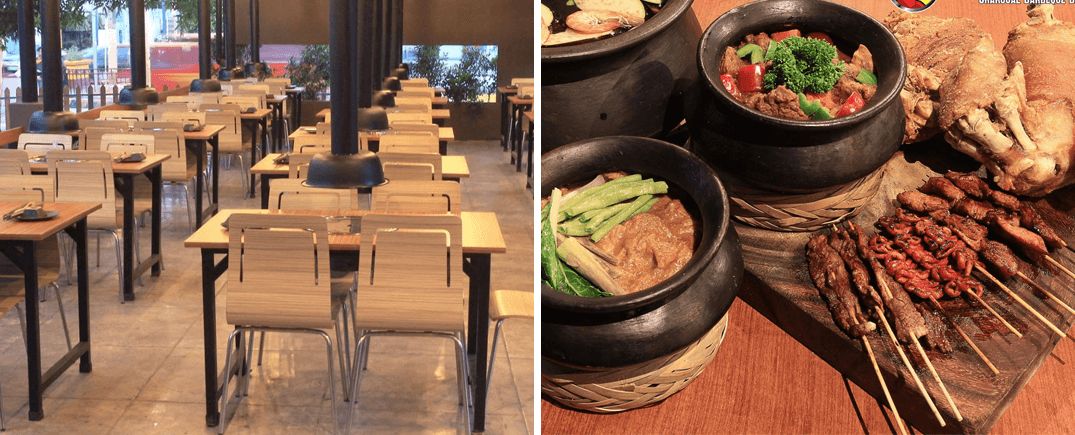 Charaptor has only been around for about two years, yet the buzz surrounding this joint in Makati has been tremendous. They offer a wide variety of grilled treats like meat, vegetables, seafood, fish, and even sausages that you can cook barbecue-style. To make the experience better, they provide 10 kinds of sauces that you can smother your dishes with. Best of all, you can grill all you want and more for only P490 for dinner and P390 for lunch (Friday to Sunday only).
Somethin' Fishy
Eastwood City Walk, Eastwood Ave, Bagumbayan, Quezon City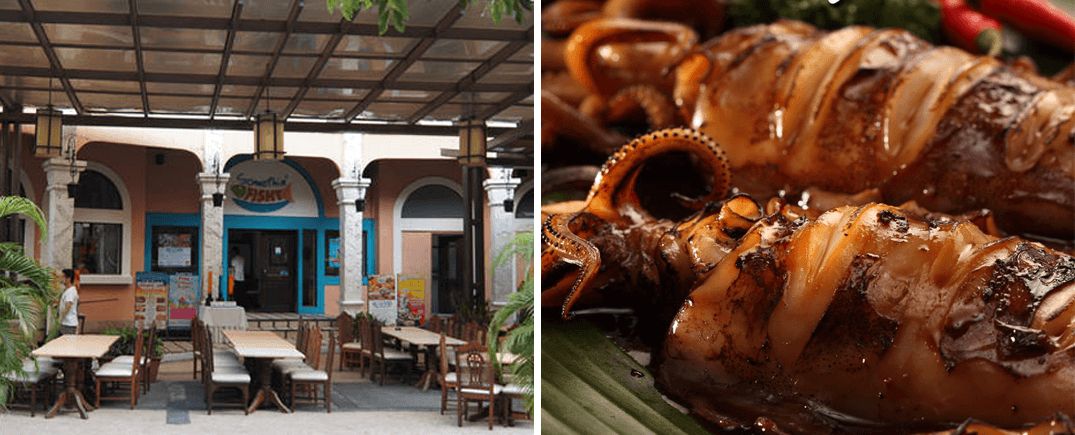 Ever found yourself craving tapa, corned beef, or fried rice in the middle of the night? You're probably smelling Somethin' Fishy! Head over to Eastwood City from 12 m.n. to 10 a.m. and you can feast in breakfast staples such as pork adobo, arroz caldo, scrambled egg, bologna, and so much more. Want something less familiar to your taste buds? Try their waffles and pancakes that come with different toppings and syrup. Pretty sure, for P169 on weekdays and P179 on weekends, you'll sate your fix even before the sun goes up.
Kowloon House
16 West Ave Cor. Times St, West Triangle, Quezon City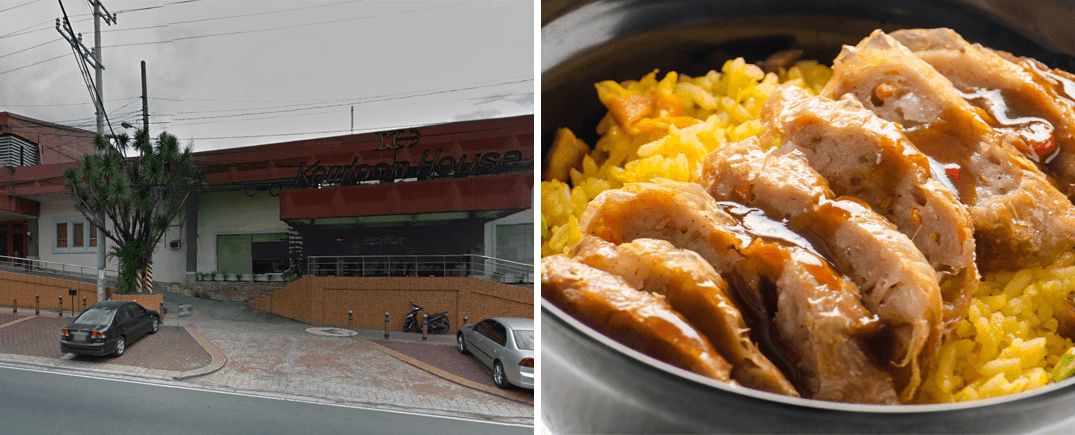 Kowloon House may be famous for their ginormous siopao and siomai, but over at their branch on West Avenue, there's a whole new world of exciting dishes spread out on a buffet table. For only P295, feast on Kowloon House's favorites such as the siopao or siomai, as well as exciting dishes like stir-fried noodles, beef tenderloin, bacon shrimp roll, pork tausi spareribs, noodles, and a colony of dimsum.
Love Desserts
915 Banawe Avenue corner Roxas Street, Manresa, Banawe, Quezon City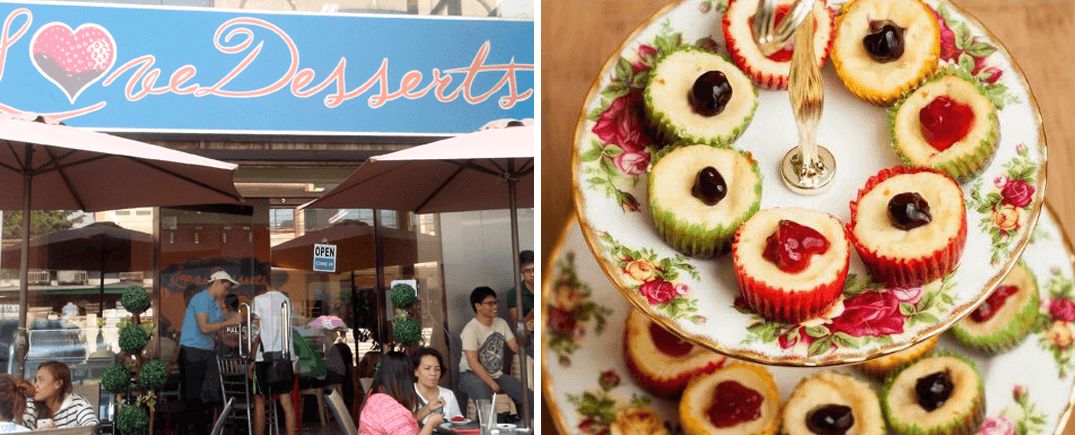 Saved a lot of room for dessert? Well then, good news, because there's finally a place for you to satisfy your sweet cravings on a budget. Tucked in the middle of Banawe's long and busy street lies Love Desserts, a dessert buffet joint that serves everything, from all-time favorites like brazo de mercedes, chocolate cakes, cream puffs, to more adventurous stuff like crepes, halo-halo, ice cream, or even green mangoes with bagoong. Sweet!
Finio Restaurant
220 Tomas Morato Ave., Sacred Heart, Quezon City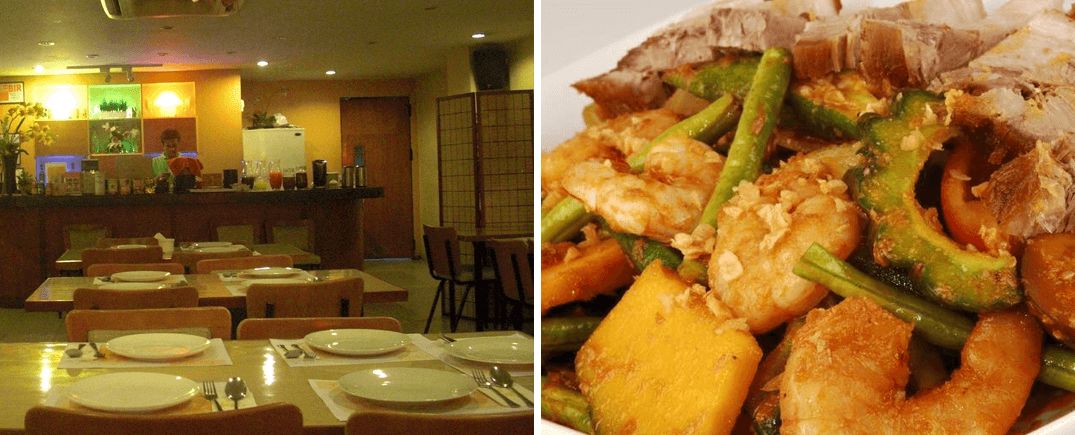 Want to chow down on all-Filipino fiesta for no particular reason? Bring your friends and family over to Finio Restaurant in Quezon City to feast on a smorgasbord of Filipino dishes, ranging from the most common to the divine. All for P135 (breakfast), P265 (lunch), and P295 (dinner) daily. While Finio specializes in local cuisine like kare-kare, caldereta, and chicken inasal, they also offer Mongolian-style dishes where people can get an assortment of meat and veggies and have them stir-fried to perfection. If that's not enough, do know that they have crispy pata, too—deboned for your ultimate dining pleasure.
Tramway
65 Timog Avenue, Bgy. South Triangle, Quezon City (P238 for adults, P153 for kids 4ft and below)
G/F Worldwide Corporate Center, Shaw Boulevard cor Edsa, Mandaluyong City (P258 for adults, P178 for kids 4ft and below)
1600 Roxas Blvd. cor. Layug St., Pasay City (P258 for adults, P178 for kids 4ft and below)
76 Scout Alcaraz St, Saint Peter, Quezon City (P228 for adults, P153 for kids 4ft and below)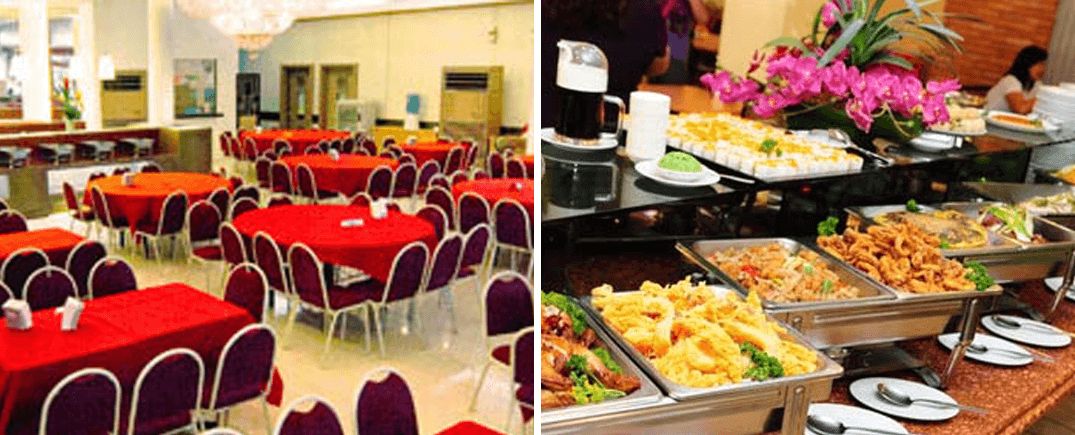 Since 2001, people have been flocking to Tramway because of their affordable yet scrumptious food. After all, nothing feels better than sharing the good times with your friends and family over delectable treats like steamed fish, noodles, sweet and sour pork, spiced clams, Hong Kong-style fried chicken, and dimsum, among others. Aside from its unbeatable price, Tramway also has function rooms suited for events like birthdays, baptisms, or a simple food-tripping payday feast.
Brazil! Brazil!
Unit 11, The Hub, Mayflower Street, Greenfield District, Mandaluyong City
Hidden behind the busy BPO buildings of Greenfield District lies a paradise for both buffet hunters and self-confessed carnivores. With meat items like beef sirloin, pork belly, chicken breast, and cuttlefish cooked in a Brazilian "churrasco"-style method, patrons get served a full plate randomly, depending on which one is cooked first. Lunch buffet starts at P348 while dinner buffet is priced at P448.
Lee Hak Unlimited BBQ Restaurant
Pioneer Centre Supermart, 8006 Pioneer Street, Kapitolyo, Pasig City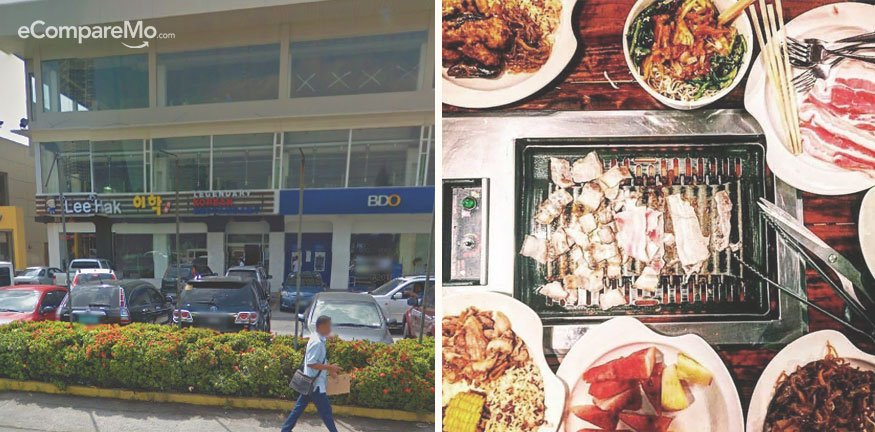 The main draw of Korean buffets is the pleasure of grilling your own meat in front of you, allowing you to control how cooked you want it to be. While Korean barbecue joints have become a dime a dozen, what sets apart Lee Hak from other Korean grill places is that they cook your order on the spot, which means no more queuing with other patrons or getting stale and constantly reheated food. Weekday lunch and dinner buffet is at P329 and P369, respectively. Meanwhile, you get your weekend barbecue buffet for only P399.
Cabalen Filipino-Asian Buffet
Ground Floor, Entertainment Mall, Mall of Asia Complex, Pasay City
Ground Floor, Robinsons Place Manila, Ermita, Manila
Third Floor, Mega Atrium, SM Megamall, Ortigas, Mandaluyong City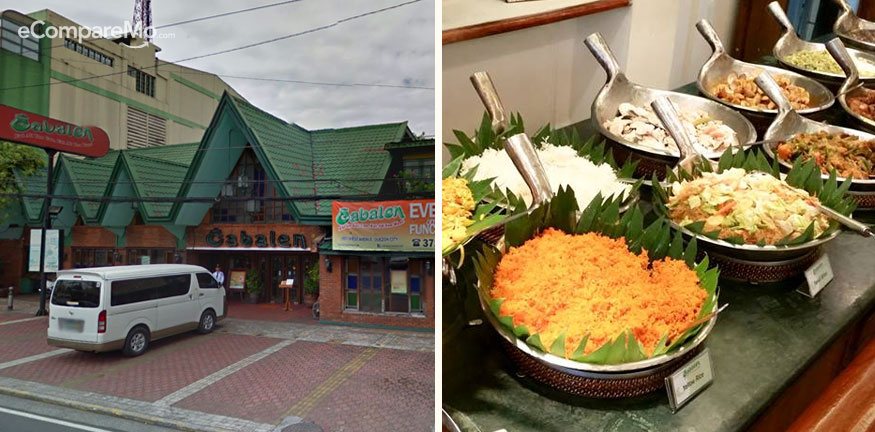 Cabalen has been serving tray after tray of Kapampangan cuisine ever since it first opened its buffet doors almost 30 years ago. While their chain of restaurants has been known for serving all-Filipino fare like kare-kare and sisig, the Filipino-Asian variant of the restaurant has stuffed in more Asian dishes: maki rolls, pad thai, pork siomai, and other heavy favorites. For only P398 per head, this buffet is a steal.
Café Sweet Inspirations
311 Katipunan Avenue, Loyola Heights, Quezon City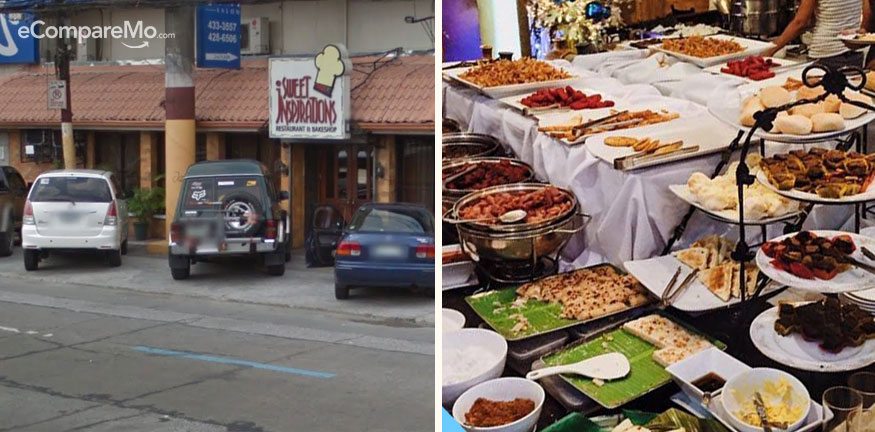 The Katipunan crowd knows that Sweet Inspirations remains unfazed by the endless facelift of the area. While a number of good ol' neighbors have come and gone, the quaint cafe slash all-you-can-eat Mongolian barbecue has stood the test of time. For only P380 any time of the day (P240 for a single bowl on weekdays 10 a.m. to 3 p.m.), you get to feast on endless bowls of protein, veggies, and carbs cooked just the way you like it.
Big Plate
74 Presidents Avenue Corner J. Elizalde Street, BF Homes, Parañaque City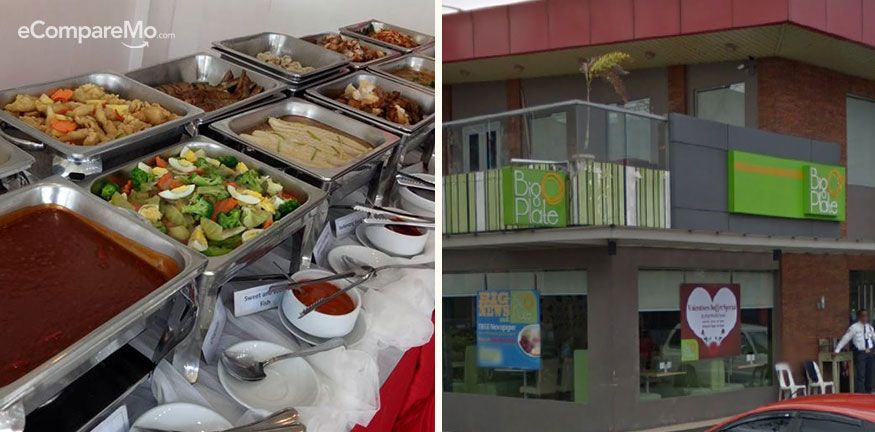 Tucked inside BF Homes' bustling culinary neighborhood is a darling among groups who craving home-cooked meals. Big Plate, a cozy place at the corner of J. Elizalde and Presidents Avenue, has two types of buffets: the breakfast buffet (P238) and daily fiesta buffet (P298). The former comprises usual morning staples, while the latter is a smorgasbord of local Filipino favorites like lechong kawali, crispy kare-kare, breaded chicken, steamed fish, and the beef casserole.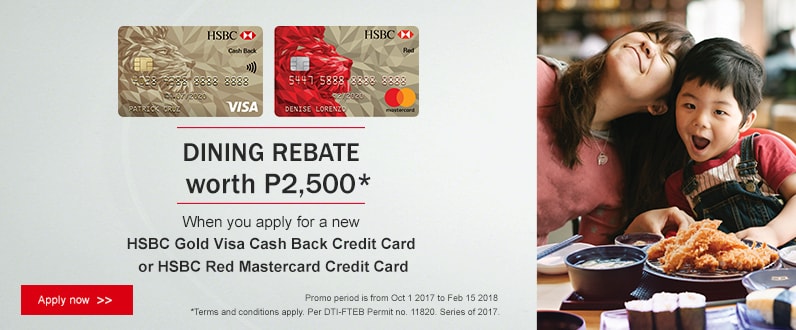 About the author
---