12 Best Places To Spend The 2020 New Year's Eve Countdown
5 min read
Parks and open grounds provide spaces for relaxation and big events. And for the New Year's Eve countdown, these spots shift into party gear, filled with good vibes and merrymaking.
Enthusiastic crowds flock these locations to enjoy grand pyrotechnics, watch talented performers, and welcome the new year in high spirits.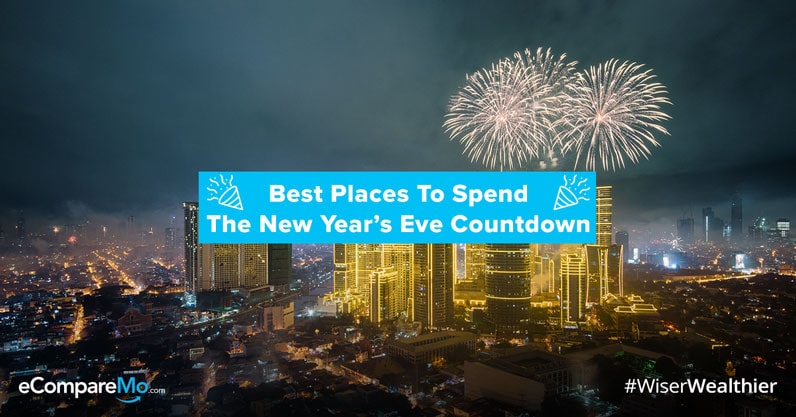 If you're still finalizing your year-end plans, checkout out our article for the best places to spend the New Year's Eve countdown.
1. Luneta Park
Roxas Boulevard, Malate, Manila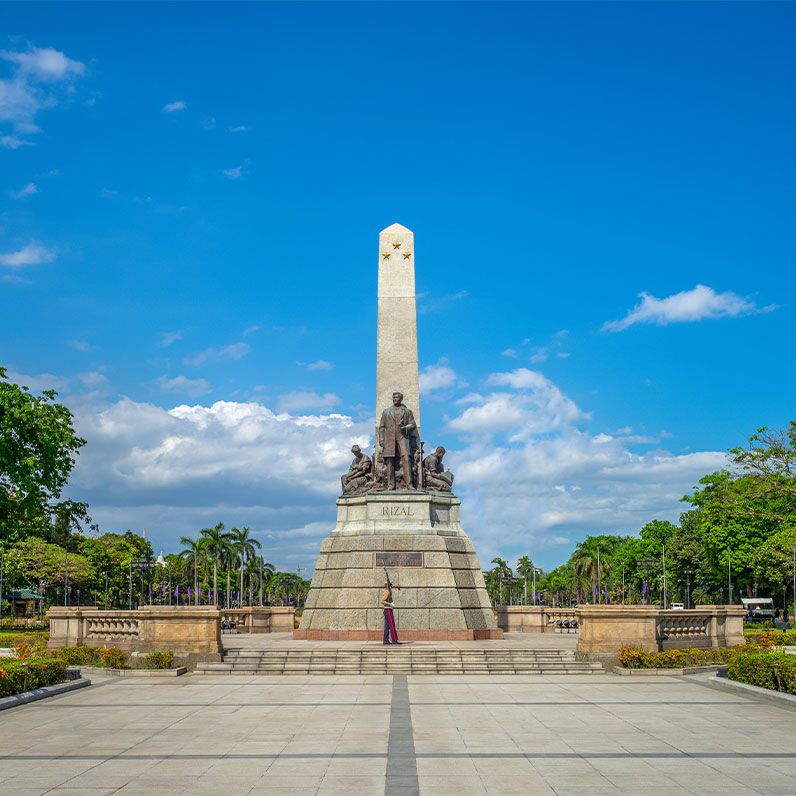 Luneta is one of the largest urban parks in Asia. It is also called Rizal Park, and it hosts a fun event in the New Year, complete with fireworks displays and a free concert featuring local artists.
Colorful dancing fountains are strategically placed in the middle of the park and add a lively feel to the music and performances.
2. UP Sunken Garden
Roxas Avenue, Diliman, Quezon City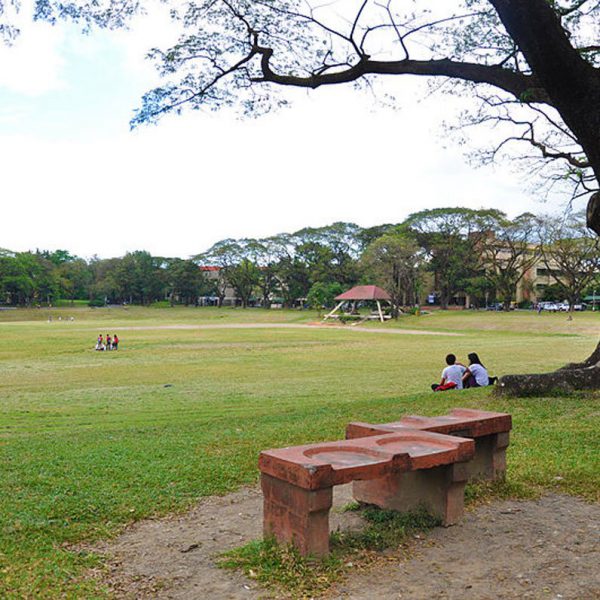 Filled with mighty acacias and carpeted with soft grass, the UP Sunken Garden is another "countdown worthy" destination that you must try.
Aside from the greenery, the football field and events area is surrounded by historical school buildings, creating a backdrop that doesn't feel like you're in the big city.
3. Ayala Triangle Gardens
Paseo De Roxas Street, Corner Makati Avenue, Corner Ayala Avenue, Makati City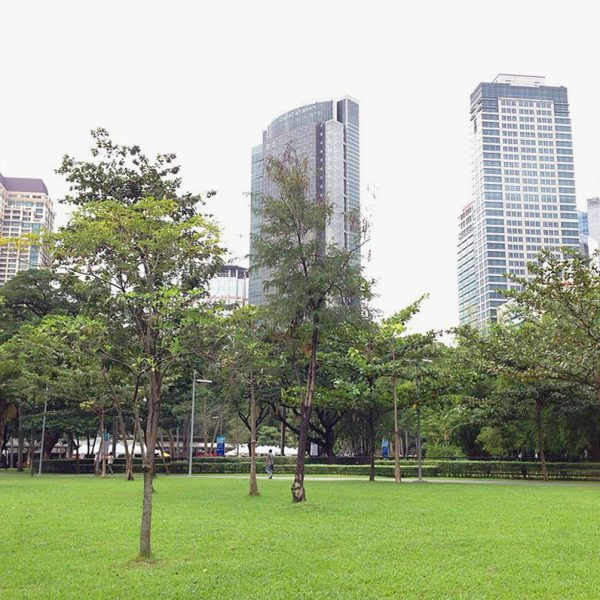 Inspired by Hyde Park in London, the Ayala Triangle Gardens give city dwellers and workers a beautiful breathing space. With art pieces, various foliage, and a hugely popular Christmas lights show, it makes a cheerful and colorful counterpoint to the surrounding skyscrapers of Makati's central business district.
The modern courtyard by the stock exchange buildings has a line of bistros where you can dine in while waiting for the year to turn.
4. Mall of Asia Open Grounds
Pasay, Metro Manila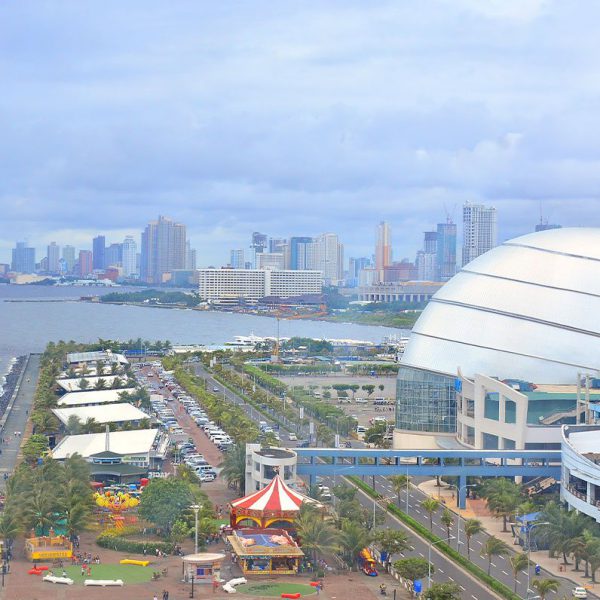 Known as a big concert venue, the MOA open grounds offer a yearly energetic celebration filled with performances with local celebrities that ends with fireworks display illuminating the Manila Bay.
Expect an enthusiastic crowd wearing light-up accessories, pumped up music, and lots of confetti!
5. Marikina River Park
300 Shoe Avenue, Sto. Nino, Marikina City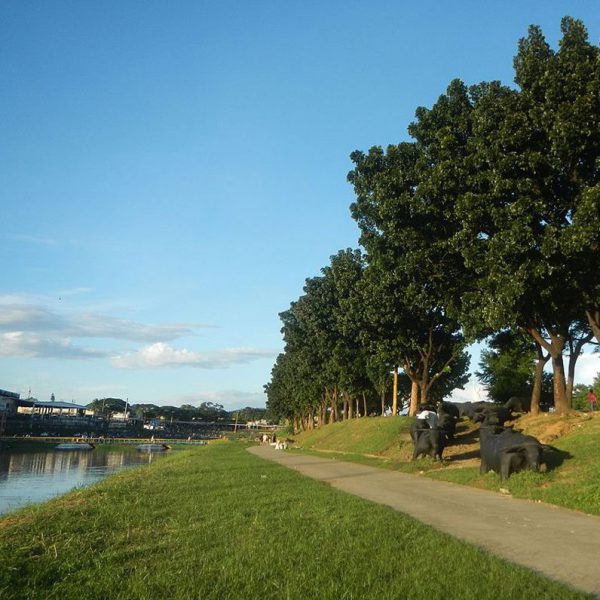 The stretch of Marikina River Park comes alive during the holiday season with musical shows and stalls selling locally made items.
Visitors will enjoy the traditional Filipino carnival showcasing different rides and games. Food kiosk provides snacks right after.
6. Rajah Sulayman Park
Roxas Boulevard, Malate, Manila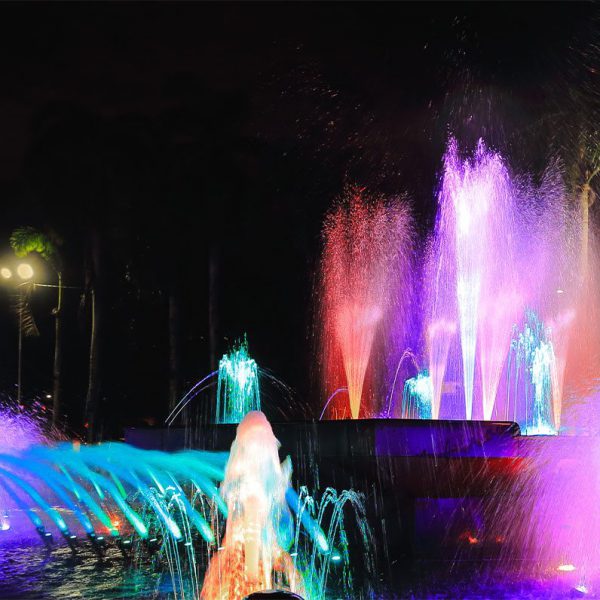 Considered the center of Malate's eclectic nightlife, Rajah Sulayman Park hosts various activities during special seasons – and this includes the hours leading up to the New Year.
The roads encircling the area turn into a joyous street party complete with party lights and music and filled with people having a good time.
After the festivity, you may want to visit the Malate Catholic church adjacent Rajah Sulayman to give thanks for last year's blessings and ask for guidance in the upcoming one.
7. Globe Circuit Event Grounds
Carmona Street, Hippodrome, Makati City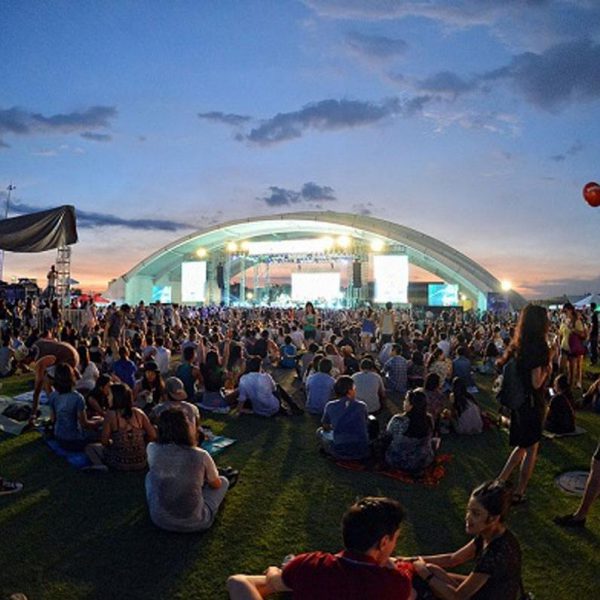 Globe Circuit Event Grounds is the city's premier destination serving as a venue for events that can accommodate 10,000 people.
During the New Year's Eve, this 2-hectare open field transforms into a cheery party area complete with dazzling lights, exhilarating music, and a happy crowd all eager to start the countdown.
8. Festival Mall River Park
Filinvest City, Alabang, Muntinlupa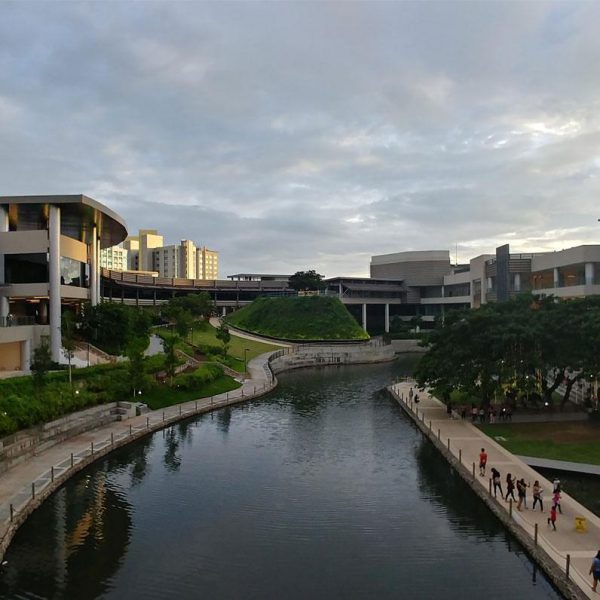 The Festival Mall River Park is a well-loved spot where the soothing sound of the free-flowing river serves as the soundtrack to a modern al fresco experience.
During the yuletide season, the breezy 2,300 square meter area is converted into a holiday wonderland filled with different colored lights and relaxing harmonies provided by live bands.
9. Eastwood Mall Open Park
Eastwood City, Bagumbayan, Quezon City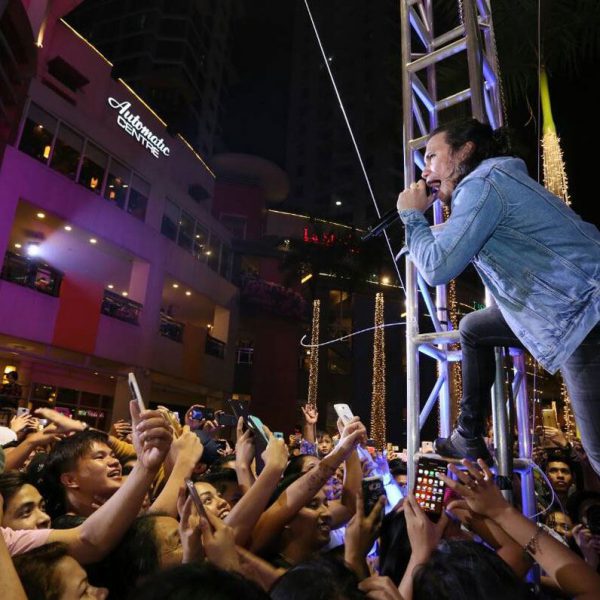 Another establishment that delivers a memorable and welcoming experience is the Eastwood Mall Open Park.
During the New Year countdown, revelers can enjoy a party featuring Original Pilipino Music (OPM) artists and DJs.
Additionally, the countdown has a "Dazzling Star Drop" reminiscent of Times Square in New York where a ball slowly descends as a timer rings in a fresh year.
10. Philippine Arena Countdown
Ciudad de Victoria, Bocaue, Bulacan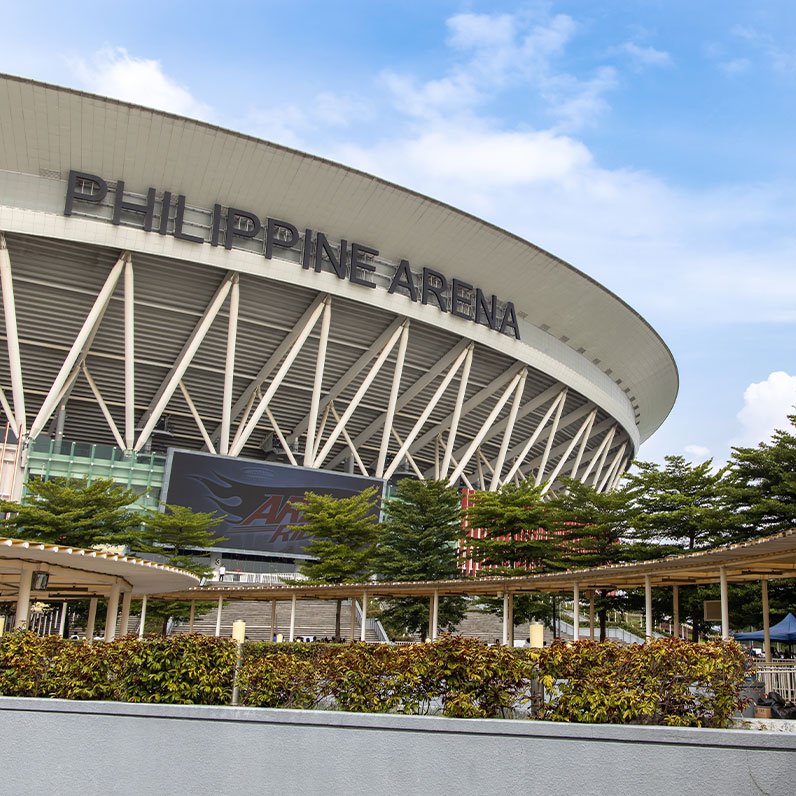 As the world's largest roofed arena, spanning a total of 140-hectares, this multi-purpose venue offers a lot for the holidays.
There will be a car show, amusement park, cosplayers, 3D shows, and other enjoyable activities all for P350.
Over 30 local celebrities will grace the event that ends with a banging countdown concert.
(Read: 6 Fine Dining Restaurants In The Philippines That Are Strictly By Reservation)
11. Bonifacio Global City (BGC)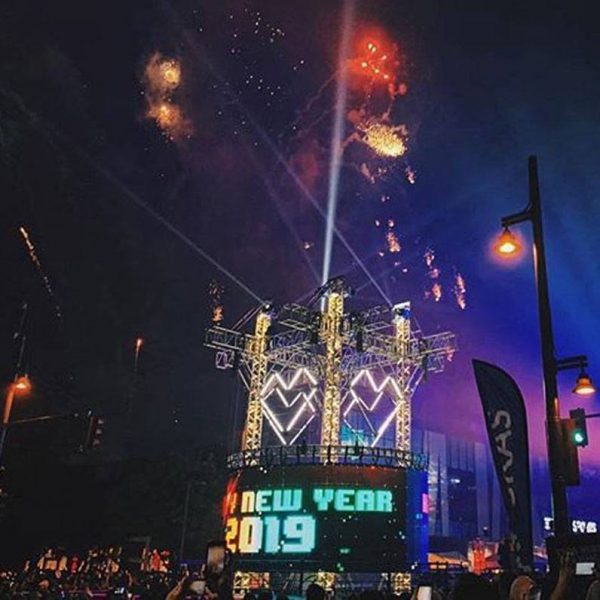 BGC is recognized for their electrifying year-end street parties that usually takes place along 5th Avenue.
It usually starts with a community mass followed by a concert series of guest artists. An ultra-modern timer centerpiece was the highlight of last year's celebration and was capped off by impressive pyrotechnics show that lasted for 15 minutes.
This year, expect another fun and colorful celebration that will surely leave you breathless.
12. Quezon City Memorial
Elliptical Road, Diliman, Quezon City
A favorite of local news channels to cover, the Quezon City Memorial Circle's end of the year party is one of the most anticipated.
There's the jaw-dropping three-dimensional exhibitions, performances by guest artists, and large projectors with visuals. This hypes up the crowd's anticipation of the New Year, and the energy is palpable in this national park.
Expect 15 to 25 minutes of exhilarating aerial sparklers in every color possible to pump up the crowd even more.
Tips for a fun New Year Countdown Celebration
1. Pick a location everyone can enjoy. Consider the age of the people you're going with, as these areas get overcrowded and difficult for children and elders.
2. Arrive early to enjoy the different attractions within your selected location. This will also allow you to pick a special spot where you can have a great view of the festivities.
3. All areas mentioned in this post will provide police assistance and first aid booths. It is highly advisable to stay near them or at least know where they are, for easy access in case of emergency.
4. If available, make advance New Year's eve dinner reservation/s near your chosen venue. Take advantage of packages offered by food establishments for groups, as it can save you a lot of time and money.
5. Wear face mask during the fireworks display. It may be pleasing to see, but note that minute particles of metal compounds like copper, barium, aluminum, and potassium are released in the air that could trigger health problems, particularly to those with respiratory problems.
6. Furthermore, cover your drinking glasses, bottles, and food during and after the pyrotechnic show. A mild breeze can move the fumes to your location where particles will settle on and contaminate your food.
7. Secure your belongings. Don't let pickpockets have a good time. Always stay alert and be mindful of your surroundings.
8. Consume alcoholic beverages moderately during the new year's countdown. Would you like to start the first day of the year with a numbing hangover?