Looking for the best samgyupsal in Manila? Thankfully, you can find a Korean barbeque restaurant in almost every neighborhood in the metro, thanks to both the K-invasion and our undying love for all things unli.
With thinly sliced pork belly, a wide assortment of Korean side dishes, and DIY grilling, what's not to love about samgyupsal joints?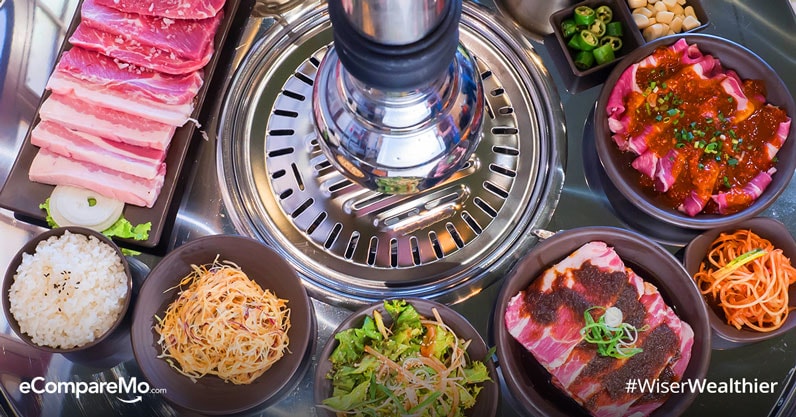 If you're planning a budget pig-out with friends, we've got you covered. Here's a list of affordable, must-try all-you-can-eat samgyupsal restaurants where you'll spend no more than P500 per head.
1. Samgyupsalamat
Multiple branches in Manila, Quezon City, and Makati City
Lunch hours: 11 a.m. to 3 p.m.
Dinner hours: 3 p.m. to 2 a.m.
Beyond its zany name, Samgyupsalamat (a portmanteu of "samgyupsal" and "salamat") is a haven for Korean BBQ lovers, especially those who just want feast on pork-all-you-can on a budget. The samgyupsal chain offers two different packages:
Unlimited 1 (five kinds of pork): P399 for lunch and P449 for dinner
Unlimited 2 (nine kinds of pork and beef): P449 for lunch and P499 for dinner
2. Matgalne
4768 Makati Avenue, Poblacion, Makati City
2F Millennium Place, Meralco Avenue, San Antonio, Pasig City
Whether you're a bona fide member of the Makati or Ortigas Center workforce or just an average buffet hunter, you'll definitely fall in love with Matgalne.
People who want to savor the exquisite Korean flavors during lunchtime can eat as much pork as they can for only P399 lunch buffet. Meanwhile, all-day grill-all-you-can pork and beef offer is available for only P499.
3. Sodam
17 J. Abad Santos Drive, Little Baguio, San Juan City
Lunch hours: 11:30 a.m. to 2:30 p.m.
Dinner hours: 6 p.m. to 10 p.m.
Little Baguio in San Juan may be difficult to navigate, especially when you don't have your own car. However, a trip to San Juan's central food hub district can be worth it if you swing by Sodam.
On weekdays, you can gorge on unlimited beef and pork samgyupsal for only P349 at lunch. Meanwhile, the price of dinner and weekend meals is just P399.
Keep in mind that they have 20 kinds of side dishes so it's the perfect time to familiarize yourself with numerous types of banchan.
4. Hwaroro
76 Scout Tobias Street, South Triangle, Quezon City
Hidden in deep recesses of South Triangle is Korean restaurant Hwaroro. Unlike other places that have different pricing for lunch and dinner services, you only have to pay P399 anytime to start cooking their meat.
To accompany your samgyupsal are eat-all-you-can side dishes as well as rice dishes like kimbap and fried rice. You can even feast on their buffet without the samgyupsal (P299), but where's the fun in that?
5. Romantic Baboy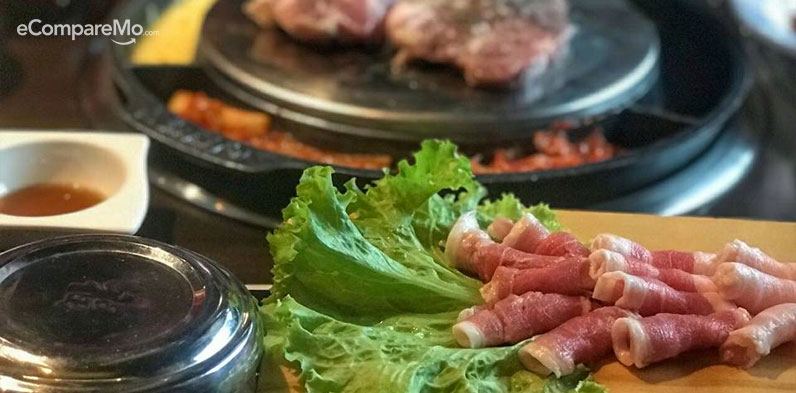 CKB Center, Tomas Morato Avenue, Laging Handa, Quezon City
Maginhawa St., Teacher's Village, Quezon City
If you ever pass by Tomas Morato Avenue, you will see a long line of eager people waiting outside a place called Romantic Baboy. Want to know why they're more than willing to spend hours outside?
For only P499 any time of the day, you can enjoy Romantic Baboy's selection of eight kinds of meat dishes that you can pair with six side dishes, egg, kimchi, and—yes—cheese! How can you say no to cheese?
6. Don Day Korean Restaurant
71 Kalayaan Avenue, Diliman, Quezon City
Sunshine Boulevard Plaza Quezon Avenue corner Scout Santiago, South Triangle, Quezon City
Don Day is more than just a Korean BBQ joint; apart from their servings of unlimited pork (P399) and pork and beef (P499), you can enjoy a lot more if you're tired of grilling. For their buffet, they have a banchan station, Korean stews of different kinds, a salad bar, kimbap, and dessert station.
A guide to understanding and enjoying samgyupsal
With the influx of samgyupsal places in the Philippines, it can be hard to distinguish what separates a mediocre and a stellar restaurant.
To help you appreciate the intricacies of the dish more, instead of just getting one plate of meat after another, we've prepared this handy guide to make the most of your samgyupsal.
1. The meat
Traditionally, samgyupsal uses thick cuts of pork belly that will either be cut before or after that you cook on a tabletop grill. However, Korean joints in the Philippines have their meats cut into bacon-thin pieces.
Although original samgyupsal comes without marinade so you can eat it however you like, new places now offer their meats covered in different sauces and spices.
Although it's a plus if your favorite samgyupsal place does it traditionally, don't fret if you're served with thin slices of pork. Just keep in mind that they cook much faster and if you're not paying attention, you'll end up with charcoal instead of delicious pork barbecue.
Samgyupsal's main protein is pork, but restaurants also offer beef and chicken for added variety. If a place has different kinds of meat on the menu, don't hesitate to try as many kinds as you can. This is how you can maximize your stay at a Korean buffet.
2. The sides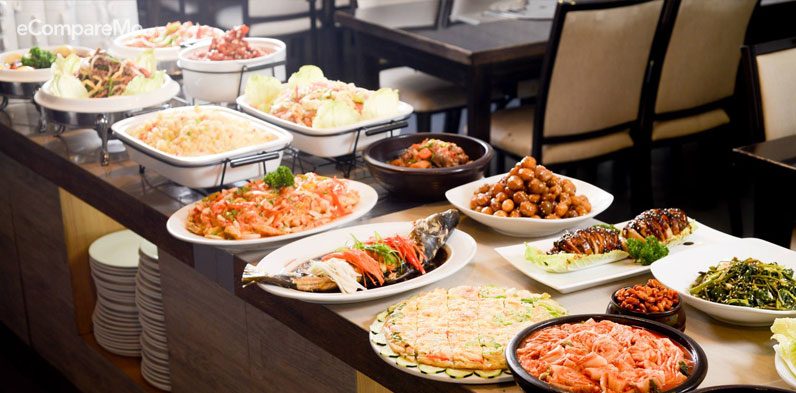 Banchan refers to a wide variety of side dishes that are enjoyed in Korean cuisine. In Korean BBQ joints, they're served in small portions along with rice, condiments, and meat; with everything served together this makes up a traditional Korean meal.
To the newcomer, probably the most recognizable banchan among them all is the famous kimchi, the funky yet flavorful item made of fermented mainly Napa cabbage. However, there's more to banchan than just kimchi, and some other side dishes you can find at your favorite samgyupsal place are the following:
Kongnamul (seasoned soybean sprout)
Danmuji (pickled radish)
Potato salad
Kkakdugi (radish kimchi)
Saewoo (fried dried shrimp)
Jeon (Korean-style pancake)
Bokkeum (stir-fried dish)
Japchae (glass noodle dish)
Gyeran jjim (steamed egg)
As a rule of thumb, a Korean samgyupsal restaurant that has more banchan should be better. Go beyond the kimchi and try them all if you can!
3. The art of eating samgyupsal
Unlike the Americans who stuff their mouths with one rack of ribs after another or Filipinos who eat their grilled meats by the stick, Koreans know how to make their barbecued treats more enjoyable.
Rather than eating the grilled pork on its own, they wrap the meat with crunchy leaves and eat it. To be more specific, complete your wrap with the following:
A healthy dollop of ssamjang (Korean spicy paste for sampgyulsal)
Grilled garlic and scallion
Other sauces and seasoning like sesame oil, pepper, and salt
Kimchi is pretty optional, but highly recommended
It sounds more tedious than just cooking some pork belly and shoving them down your throat before they even get the chance to cool down. However, the effort you put into creating those tiny samgyupsal wraps is worth it. Daebak!
Sources: Kimchi Tiger, Thrillist
About the author
---