Drive-In Cinema In Pampanga? Why Outdoor Movie Theaters Didn't Exist In The Philippines Before
3 min read
It's good that we're quickly learning to adapt to the changes brought about by the coronavirus. From new dine-in guidelines to transportation protocols for public vehicles—and now a drive-in cinema—it seems like we're slowly going back to our old normal.
Just recently, SM Cinema announced its first-ever drive-thru movie experience in the country. Called Movies at Sundown, SM San Fernando's outdoor theater will be able to accommodate eager moviegoers to experience the latest blockbusters.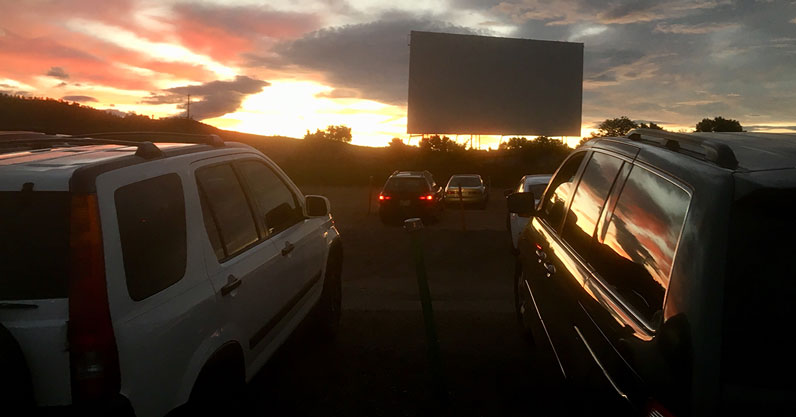 How do drive-in moviehouses, which we only saw in the movies like Grease and Back to the Future Part III, fit in how we entertain ourselves in a world gripped by the threat of COVID-19?
History of outdoor movie theaters
Let's get one thing straight: We never had drive-in theaters in the Philippines before, even during the time when American forces had their bases in the Philippines. The concept was never brought here by the Americans—and we'll explain why.
The outdoor theater is a product of an automotive-centric transportation model, with the Americans leading the pack with their inexpensive vehicles. After World War II, car ownership in the United States shot up with people having more disposable income than before.
In addition, the rise of suburban living made it more possible for the phenomenon to happen as drive-ins become a more practical way to see a movie rather than heading to the beating heart of the city.
After all, who wants to park their car, buy tickets and movie snacks, and sit inside the theater if you can just find a nice spot and drive there?
However, drive-in theaters in the US saw a decline when home entertainment systems changed with the advent of colored televisions, videotape players, and other innovations that led to the patronage of these entertainment venues.
Upkeep also became too expensive as swaths of land turned more expensive and real estate development became more viable than using them as drive-in cinemas.
Why were drive-in cinemas not possible in the Philippines before?
First, car ownership in the Philippines has never been that high to spur such demand. In 1982, there were only a little over one million vehicles registered in the Philippines.
According to a study published by the Philippine Institute for Development Studies, 77.2 percent of registered vehicles in the country were public utility vehicles such as buses and jeepneys.
That makes private cars in circulation that time only around 250,000.
Second, buying a car was never affordable, even when the more fuel-efficient Japanese cars entered the Philippine market. According to Top Gear Philippines, the cheapest passenger vehicle in the '70s was a Volkswagen Beetle 1300, which was priced at around ₱38,000. Sounds cheap, right?
Well, around the same time, the minimum wage for city workers only reached up to ₱13 during that decade. Good luck being able to afford even the base model of the kotseng kuba in the '70s.
Finally, we've always been a moviehouse country. Although theaters have long been folded in shopping malls by the biggest retail giants, the country has always consumed movies through theaters.
Even when you go to Quiapo, Escolta, or Cubao right now, you will still see remnants of the old cinemas that have long been repurposed into something else. Some of the names you can ask your grandparents about include Capitol, Times, Odeon, New Frontier, and Sampaguita, among others.
Should You Wear A Face Mask Inside Your Car? PNP Officials Clarify Guidelines
The new normal in entertainment
Can't wait to experience drive-in cinemas? Here are some things you need to remember:
SM Cinema's Movies at Sundown starts its operations on July 31
Drive-in theaters are only available on weekends, from Fridays to Sundays
There will only be two screenings per night: 5:30PM and 8:20PM
Vehicles can only accommodate up to four people—but the ideal capacity should only be two per vehicle as watching from the backseat might be inconvenient
Underaged and elderly people are still not allowed, as per IATF guidelines
Movies are priced at ₱400 per vehicle, which comes with regular popcorn, bottled water, and beef franks
You can buy the tickets for Movies at Sundown via SM Tickets website
Be there 30 minutes before your scheduled viewing time
You can order food from concessionaires by simply raising a flag and one of their attendants will take your order
What to watch at the SM drive-in cinema
According to their Facebook page, SM Cinemas will show the following movies at their outdoor moviehouse:
Train 2 Busan: Peninsula
My Spy
Sea Monster
There you go. Although going to the movies is now made possible again, there's still one thing that's not possible: Bringing your own home-cooked meals and consuming them while watching a movie.
Well, we can all dream.