7 Tips For Working Moms On Balancing Family And Career
3 min read
Here's how to surpass the challenges that come with being a career woman slash supermom.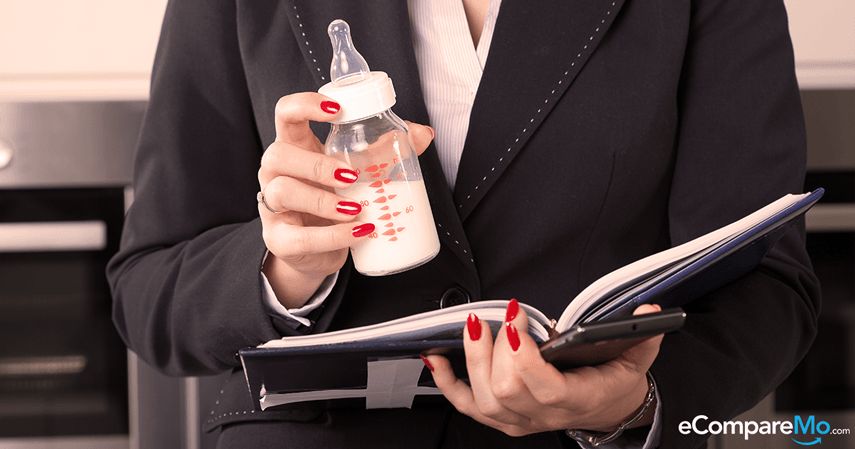 Being a mom is not just a 24/7 job; it's a lifetime commitment. Alongside mommy duties, many women don't just stay at home anymore but tend to their careers and businesses as well.
In fact, in the latest published data from the Philippine Commission on Women (PCW), the Labor Force Survey (LFS) showed a 0.1 increase in the Labor Force Participation Rate (LFPR) for females at 49.8% (from 49.7% in 2012).
"The fight against poverty can be won when women are capacitated to generate income for themselves and their families are provided with equal access to resources in doing so," the PCW notes.
With this in mind, here are some tips on how working moms on how to achieve a work-life balance.
1. Form a support team.
It's not bad to seek help from relatives, friends, or neighbors because they understand your demanding schedule. And don't forget one important aspect of your kids' lives: grandparents. Grandparents will do anything and everything for their apos more than anyone, and they won't be asking for anything in return. If necessary, let a reliable nanny take care of your childcare woes.
2. Observe the Calendar Method.
Post a calendar in the common area (e.g. kitchen, hallway) and ask each member of the family to write down their schedules. This way, you can work hand in hand with them and make adjustments as needed. Also, it's best that you don't separate your personal and professional planner to avoid missing out any important notes or appointments may it be for work or family.
3. Put your kids on training wheels.
Train your child to do as much as they can on their own. Michele S. Alignay, a psychologist and registered guidance counselor (RGC), told Smart Parenting magazine that "the preschool stage is the best training time for later skills and tasks of kids." Stuff like taking a bath, brushing their teeth, doing their homework, and preparing their own meals should be taught early on.
4. Stay connected with your young ones.
Set a reminder to yourself to check on your kids from time to time throughout the day. "Being wise about how you manage your time is the first key to preventing possible catastrophic events during the day," writes Lorela Sandoval on Female Network. "If you need to keep a list, a chore chart, or a daily planner, do so—as long as you find this helpful in keeping track of time, home, and work." Hearing your voice or receiving a text from you means a lot to your child. Also, it is important to keep in touch with your child's teacher and/or caregiver for close monitoring.
5. Take a time off.
Spend time with your family and bond over fun or relaxing activities once in a while like going to the beach or jogging at the park. This way, you won't think that household chores are work too. Don't forget to pamper yourself too. A relaxing massage treat, reading a good book before bed, or a simple catch-up with your partner can keep your head grounded to home.
6. Talk to your boss.
Communicate with your superior about the struggles of your professional and personal woes. See if your company is willing to make adjustments in your schedule or even your salary. If there's no way your work and household duties are in harmony, try work-from-home jobs or freelance work.
7. Forgive yourself.
With the financial demands at stake, you can't give your 100 percent all to your child. It's acceptable to miss his basketball games sometimes. But be sure that you constantly communicate and devote time to your child to ensure he/she doesn't feel unimportant.
Remember that raising a child only comes once in a lifetime, and they only go through a certain phase once. Be there in the important milestones of your children like field trips, graduation, and in the times your child needs emotional comforting. The key to achieve work-life balance is integration of both aspects and flexibility. –Diana Lyn Balbalosa
Have tips for your fellow hardworking moms out there? Share them in the comments section below!