Philippine Passport Ranking In 2021 According to Henley & Partners
3 min read
Do you know how many countries you can visit without a visa? The Henley Passport Index knows and ranks the world's passports accordingly.
The most recent Henley Passport Index saw the Philippine passport level up from 77th last year to 76th now.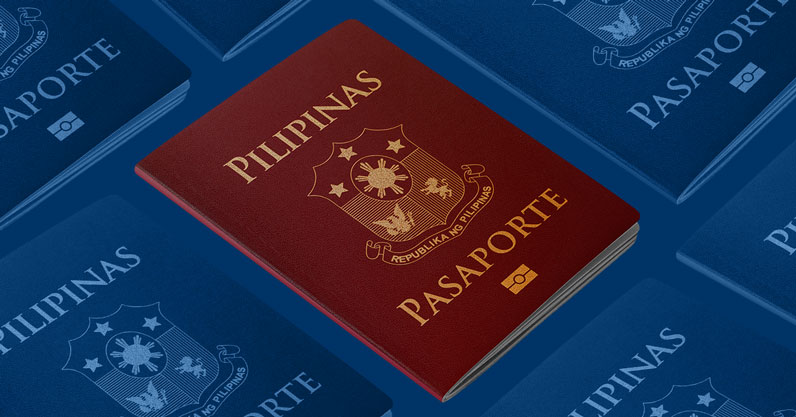 With 67 visa-free countries, the country now shares the same rank as the Central Asian country of Azerbaijan.
Kazakhstan, Senegal, and Barbados
So what changed in one year? Although the country lost visa-free access to Ecuador, the London-based consultancy firm reported that Filipinos can now book trips to Kazakhstan, Senegal, and Barbados without having to worry about acquiring a visa first.
Sri Lanka also changed its immigration policy for Philippine passport holders, we used to need to secure a visa on arrival but now an electronic travel authority is required.
(Read: DFA Passport Renewal Requirements And Other Things You Need To Know)
Japan still at the top spot
For three years now, Japan snagged the top spot by allowing its passport holders to book visa-free flights to 193 countries. Singapore followed suit with 192 visa-free countries and South Korea with 191 countries.
On the flipside, Afghanistan ranked the lowest with 26 visa-free countries, followed by Iraq (28 countries), and Syria (29 countries).
Asian countries dominate the index
Although the Philippines received a status improvement, our passport is still no match to some of our Asian neighbors. Apart from Japan, Singapore and South Korea, other better faring ASEAN countries include Malaysia (12th), Brunei (20th), Thailand (65th), and Indonesia (72nd).
In a statement by Henley & Partners chairman Dr. Christian H. Kaelin, he said that Asian countries becoming more diplomatically open to other countries sustain the dominance of the continent in terms of visa-free privileges.
"Asian countries' dominance of the top spots is a clear argument for the benefits of open-door policies and the introduction of mutually beneficial trade agreements," Kaelin said.
"Over the past few years, we have seen the world adapt to mobility as a permanent condition of global life. The latest rankings show that the countries that embrace this reality are thriving, with their citizens enjoying ever-increasing passport power and the array of benefits that come with it," he added.
The other benefits of visa-free
The Henley Passport Index, which started in 2006, states that countries with more visa-free privileges enjoy benefits beyond unrestricted travel. The company "found that there is a strongly positive correlation between travel freedom and other kinds of liberties – from the economic to the political, and even individual or human freedoms."
"There's a distinct correlation between visa freedom and investment freedom, for instance. Similar to trade freedom, countries that rank highly in investment freedom generally have stronger passports. European states such as Austria, Malta, and Switzerland clearly show that countries with a business-friendly environment tend to score highly when it comes to passport power," the company said in a press release.
(Read: Citizens Of These Countries Need A Visa To Enter The Philippines)
Visa-free countries for Filipinos
Planning an overseas trip this year? Here are the countries that you can access without visa using your Philippine passport, fresh from Henley & Partners website.
Asia
1. Brunei
2. Cambodia
3. Hong Kong (SAR China)
4. Indonesia
5. Kazakhstan
6. Kyrgyzstan *
7. Laos
8. Macao (SAR China)
9. Malaysia
10. Maldives *
11. Mongolia
12. Myanmar
13. Nepal *
14. Singapore
15. Sri Lanka **
16. Taiwan
17. Tajikistan *
18. Thailand
19. Timor-Leste *
20. Vietnam
Africa
21. Cape Verde Islands *
22. Comores Islands *
23. Cote d'Ivoire (Ivory Coast)
24. Gambia
25. Guinea-Bissau *
26. Kenya *
27. Madagascar *
28. Malawi *
29. Mauritania *
30. Mauritius *
31. Morocco
32. Mozambique *
33. Rwanda
34. Senegal
35. Seychelles *
36. Somalia *
37. Tanzania *
38. Togo *
39. Uganda *
Oceania
40. Cook Islands
41. Fiji
42. Marshall Islands *
43. Micronesia
44. Niue
45. Palau Islands *
46. Papua New Guinea *
47. Samoa *
48. Tuvalu *
49. Vanuatu
Caribbean
50. Barbados
51. Dominica
52. Haiti
53. St. Lucia *
54. St. Vincent and the Grenadines
55. Trinidad and Tobago *
South America
56. Bolivia
57. Brazil
58. Colombia
59. Costa Rica
60. Nicaragua *
61. Peru
62. Suriname
Middle East
63. Armenia *
64. Iran *
65. Israel
66. Palestinian Territory
Note: * Visa upon arrival, ** electronic travel authority (eTA)