Car Warranty in the Philippines: Which Car Brands Have A Warranty Period
4 min read
Being a responsible car owner means getting familiar with your vehicle's warranty.
Aside from driving particulars and road rules, brand-new car owners must also understand everything about what it means to have a car warranty in the Philippines.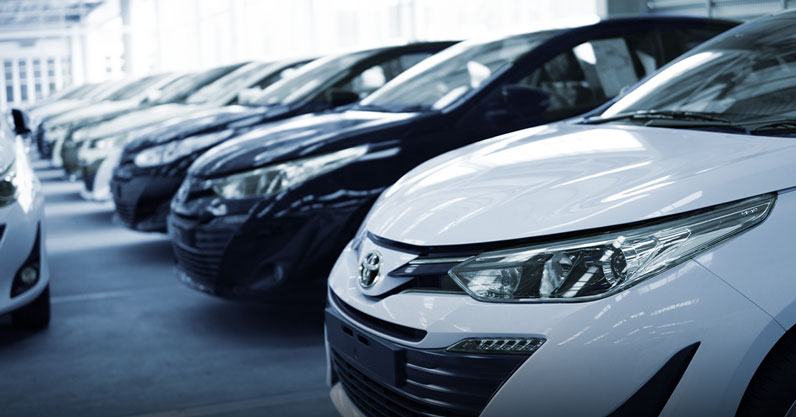 In addition, thorough knowledge enables you to avail of the best coverage and exercise your right as a consumer.
Interested in knowing how to maximize the protection a car warranty can give you? Wondering what are the cars with the longest warranty? Read on and find out in our handy guide to car warranties in the Philippines.
What is a car warranty?
A car warranty is an assurance that dealers or distributors will shoulder the repair cost of the vehicle. However, this comes with specific limitations and conditions.
The warranty period starts when the customer receives the vehicle and will normally last three to five years depending on the automobile's model.
(Read: 2020 Car Buyers Guide: Upcoming Cars In The Philippines)
What is the difference between a car warranty and a car insurance policy?
The biggest difference between a warranty and insurance is the security they offer.
A car warranty covers the payment of mechanical breakdowns which includes specific parts and service costs.
Conversely, car insurance pays for the damage caused by accidents, natural catastrophes, fire, and the like.
Types of car warranty
For a better understanding, listed below are the kinds of warranties being offered today:
1. Basic warranty
This covers the reconstruction of electrical components, air conditioning, entertainment system and other defects in the materials used for the automobile.
On the other hand, brakes, rubber parts, bearings, fuses, tires, and other items that wear out over time are excluded.
2. Powertrain warranty
Protects car owners from repair expenses that include the following:
The engine and important internal parts
Transmission
Drivetrain
We strongly suggest familiarizing yourself with your contract to verify the other portions covered. Flawed parts distributed by the manufacturers are included, while transmission repair is voided if the cause is negligence.
3. Corrosion warranty
Covers repair to the metal sheets of your vehicle due to corrosion and rust.
4. Roadside assistance warranty
Helps during breakdowns as you will be provided with roadside assistance services that may include:
Towing services
Battery jump-start service
Flat tire repair
Lockout and locksmith service
Fuel delivery
Winching or extrication service
(Read: Where To Buy A Used Car? Comparing Private Car Sellers Vs. Dealers)
What to check on your warranty
1. Yearly coverage or mileage
Your vehicle's mileage plays an important role as it will be the basis of service centers if your concern is still covered by warranty.
Additionally, the acceptable mileage depends on the manufacturer's discretion that normally ranges from 100,000 km to 140,000 km purchased not more than 36 or 60 months ago.
With this, we suggest keeping track of your mileage count and efficiently use your automobile to enjoy this advantage.
2. The warranty's coverage
Aside from being familiar with the parts under warranty, we highly recommend acquainting yourself with those that are not in anticipation of the unavoidable expenses it will cost you.
To be ready, search for shops offering authentic part/s. for reference, click here.
3. Other charges
For clarification purposes, review the contract and make sure if a specific auto part or a certain service is free of charge or may require payment.
Although an assurance was given, a specialized procedure or a replacement part available only overseas may not be covered.
4. Mechanic services
Whether the mechanic to handle your car is from the service center assigned by the company or someone you trust that is approved by the warranty provider, remind them to not make unnecessary alterations that might void your claim.
5. Is it transferable?
Selling your newly acquired automobile under warranty is allowed as long its mileage is within the acceptable range.
Additionally, another option is to renew or acquire a new warranty as it will look pleasing to interested buyers.
Car brands in the Philippines and their warranty periods
Interested in a specific brand? Refer to the list below and check out their service contract term.
Two years with unlimited mileage:
Three years or 100,000 km, whichever comes first:
Audi
Chana
Chevrolet
Chrysler
Dodge
Ford
Honda
Isuzu
Jeep
Lexus
Mazda
Mitsubishi
Nissan
Subaru
Suzuki
Four years with unlimited mileage:
Five years or 100,000 km, whichever comes first:
(Read: The Great Fix-Off: Casa Vs. Talyer)
Tips to keep your warranty active
1. Consult your dealer before altering your car to avoid having your warranty voided.
2. Comply with the service schedule listed in the warranty booklet or in the owner's manual.
3. From minor services to overhauling, save all the receipts that can be used for warranty claims.
4. We reiterate, make sure you understand everything in your warranty coverage found in the owner's manual.
FAQs
What is the Lemon Law? Does it only benefit new car owners?
The Philippine Lemon Law or Republic Act No. 10642 is created to safeguard the welfare of consumers and their brand-new car against unjust trade practices.
Take note that it only applies to newly acquired vehicles and is effective 12 months after the automobile's delivery or within its first 20,000 km when driven.
What are the reasons that void your right to exercise the Philippine Lemon Law?
1. Neglect or abuse of the brand-new automobile
2. Damage caused by accident or force majeure
3. Modifications not approved by the distributor, authorized dealer, retailer and manufacturer
4. Non-compliance of the consumer of the obligations under the warranty
What are extended warranties?
Extended warranties only apply to powertrain service contracts and as earlier stated, it covers the engine, transmission, and other essential parts included in the motor.
Under the warranty period, your vehicle must only be serviced in the manufacturer's service center, normally costing more than those done in third-party repair shops.