Best Sedans In The Philippines For 2020
5 min read
Are you planning to buy a sedan? We know there's a lot to choose from based on make, model, trim, and other confusing considerations. To help you narrow down your search, we've listed the best sedans in the Philippines for 2020.
The sedan is a popular vehicle choice due to its affordability and having better gas mileage compared to other vehicle. Most major car manufacturers have a wide array of sedan models available and here we list the best ones—including their prices. You are sure to find one that suits you needs and fits your budget.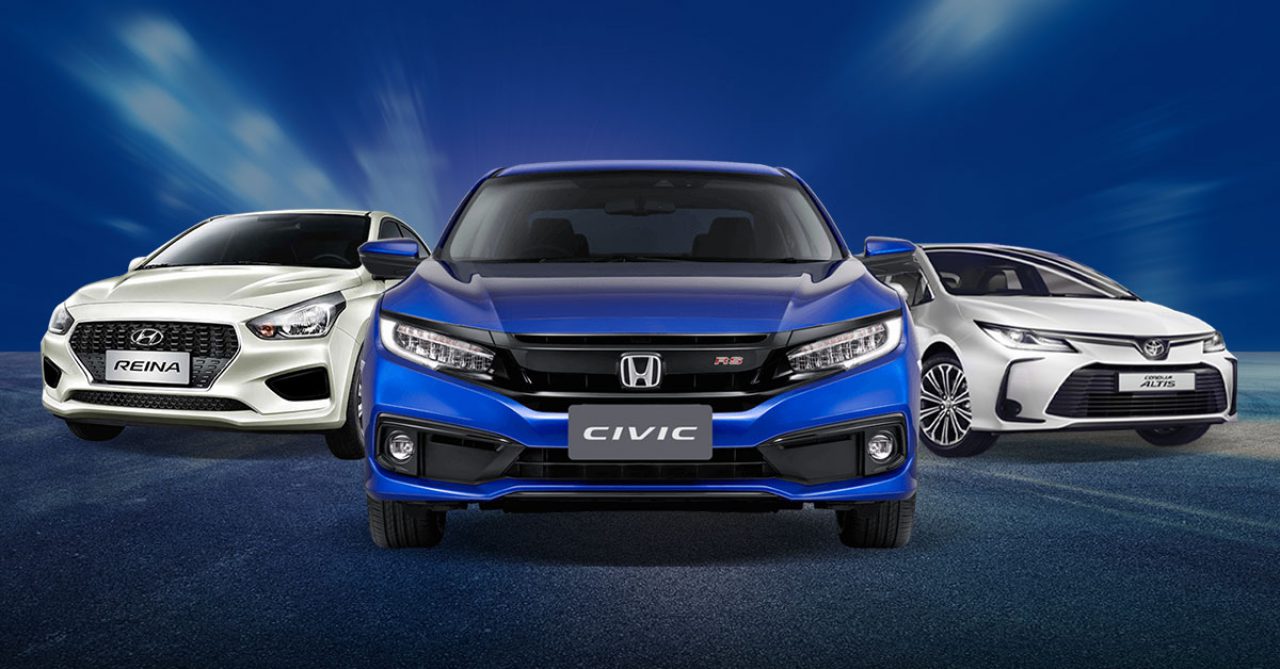 Advantages of buying a sedan
The sedan is favored by young professionals and is also a popular family vehicle due to its practicality and versatility. If you're not sold yet with this car type, here are a few other reasons that this automobile should be on top of your purchase list:
It has a fairly low height and weight proportion distribution, providing stability when maneuvering in any road condition.
Since it's lighter compared to sports utility vehicles (SUV), it produces favorable acceleration.
In the case of emergency braking or when a sudden change of direction is needed, its weight, which is closer to the ground, secures its balance.
Due to its shape, it glides smoothly when being driven, creating less drag which in turn translates to better fuel economy.
It uses less fuel which means lower emission of harmful gases enabling you to help conserve our environment.
Spare parts are easier to get and are priced more affordably compared to other types of vehicles.
Without further ado, here is a list of the best sedan cars in our country for 2020.
1. Toyota Vios
P662,000 to P1,098,000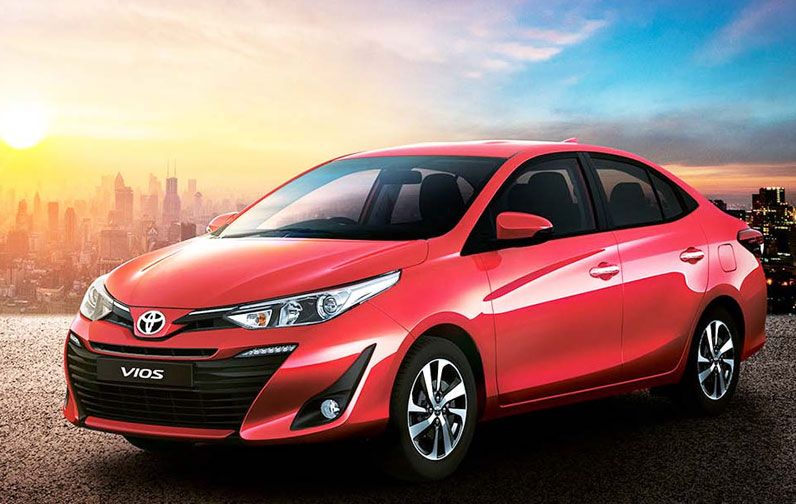 The 2020 lineup of the top-selling Toyota Vios offers a revitalized exterior and interior design.
Highlights include a modernized grille, useful fog lamps, wide head and taillights, and a Light Emitting Diode (LED) daylight with useful features.
It is available in two engine options: a 1.3L 1NR-FE engine capable of producing 98 hp with a torque of 123 Nm and a 1.5L 2NR-FE engine that promises 160 hp and a maximum torque of 140 Nm.
2. Toyota Altis
P999,000 – P1,595,000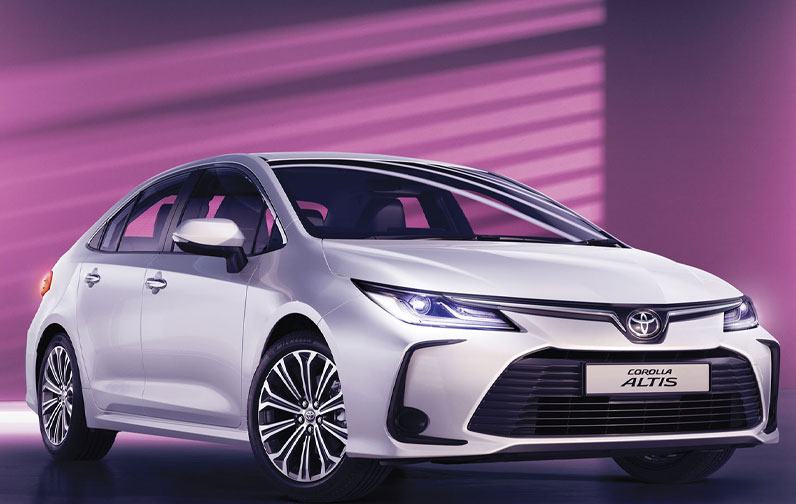 Trendy but refined is the best way to sum up the current lineup of the Altis. It's splashed with visually appealing details such as jagged headlights, a large grille, a high trunk, and an efficient rear LED taillight.
Performance-wise, the 1.6L engine effortlessly produces 121 hp and 153 Nm torque, while the 1.8L hybrid powertrain delivers 97 HP with a torque of 142 Nm.
3. Toyota Camry
P1,841,000 – P2,027,000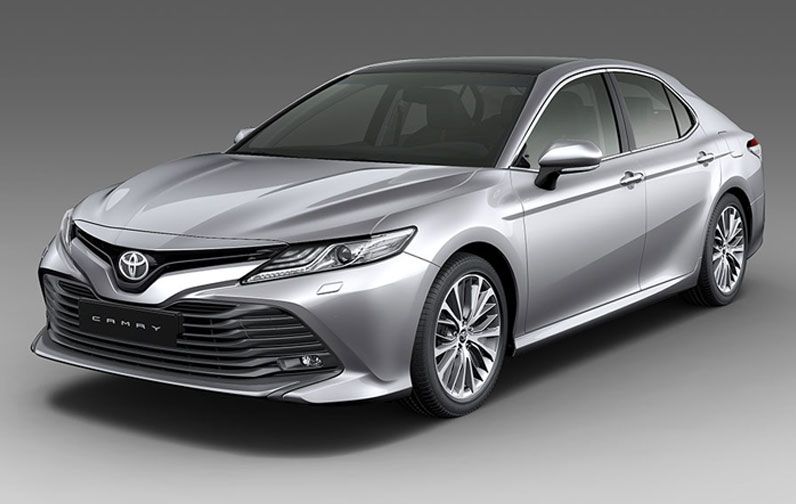 Known of it's for spacious cabin area, the latest Camry still provides plenty of room but has added a touch of elegance with leather interiors, wooden panels, automatic climate control settings, and helpful features that make it a good family car but an even more impressive business car.
In terms of performance, it is packed with a six-speed automatic transmission and an improved 2.5L inline four-cylinder engine with an output of 181 hp with 231 Nm of torque.
(Read: Top 7 Affordable Toyota Cars In The Philippines: Price List And Buying Tips)
4. Honda Brio Amaze
P668,000 – P848,000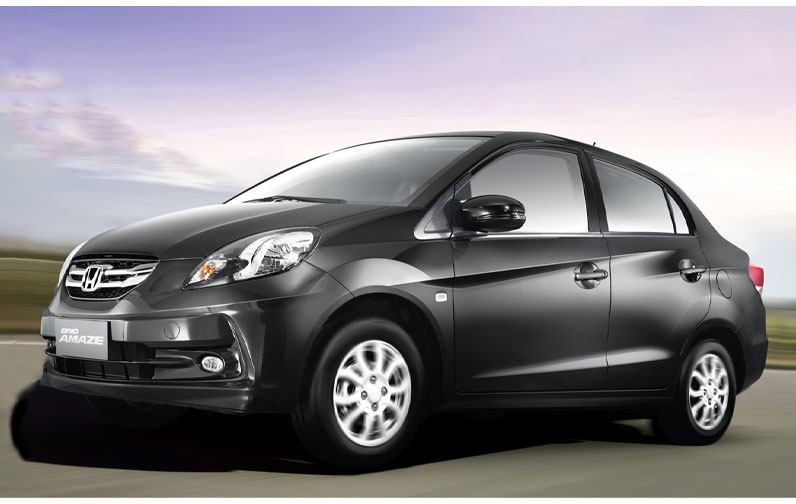 Though fairly small compared to those in the market now, the Brio Amaze boasts premium specifications like chrome accents, stylish chrome grille, reflective headlamps, and other thrilling facets.
It runs using a 1.3L four-cylinder i-VTEC engine that produces 99 hp and 127 Nm of torque. It is offered in an automatic transmission or a five-speed manual variant.
5. Honda City
P820,000 – P1,068,000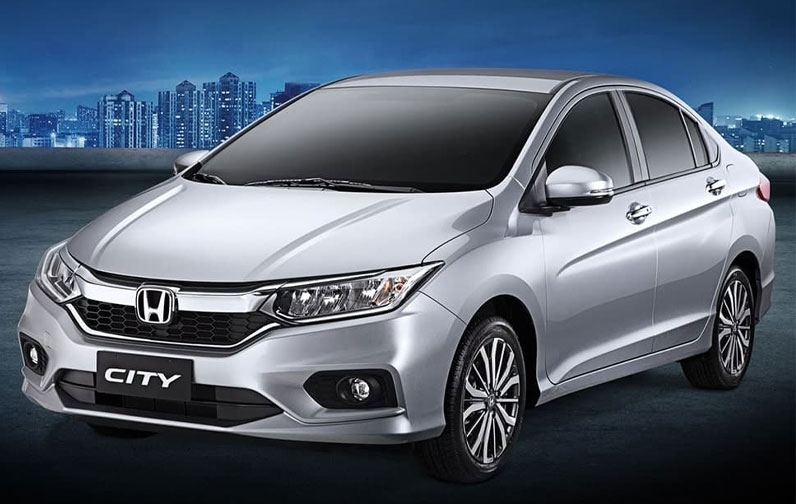 Featuring elements of the company's "Exciting H-Design," the current Honda City is more daring with an edgier exterior compared to its predecessors.
Though a sub-compact family car, its interior is roomy with innovative features like climate control, seven-inch touchscreen panel, push to start system and other highlights.
Its 1.5L i-VTEC engine comes with an ECON button that enables you to conserve fuel by safely altering certain operations of the automobile.
6. Honda Civic
P1,115,000 – P1,608,000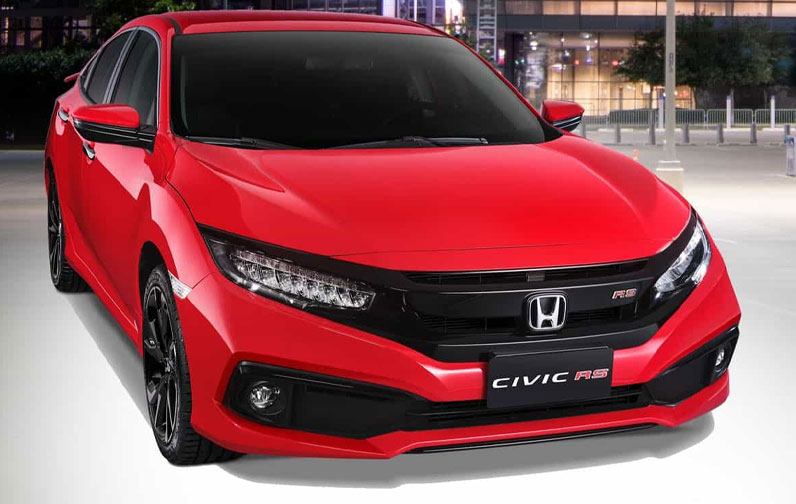 Competitively designed and majorly influenced by the concept of aerodynamics is the 2020 Honda Civic, bearing a sporty aura that you should definitely checkout.
Additionally, it is offered in two variants: the 1.8L meant for relaxed city driving and the turbocharged Civic 1.5 Road Sailing (RS) variant designed for speed enthusiasts.
7. Honda Accord
P2,288,000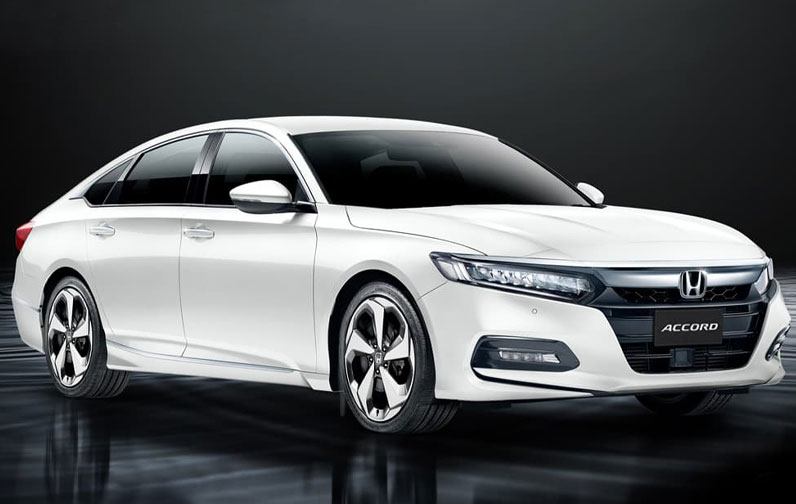 Gorgeously designed with an athletic vibe, the 2020 Accord is fitted with a remodeled grille, edged front lights, and sleek lines that extend to the C-shaped rear lights.
It is armed with a 1.5L Dual Overhead (DOHC) turbocharged Variable Valve Timing & Lift Electronic Control (VTEC) cranking out 187 hp with a torque of 260 Nm.
Additionally, the motor is matched with Earth Dreams technology, a useful set of high-tech innovation that boosts fuel efficiency and driving performance.
(Read: How Much Is Honda Car Insurance In The Philippines In 2019?)
8. Chevrolet Sail
P791,888 – P971,888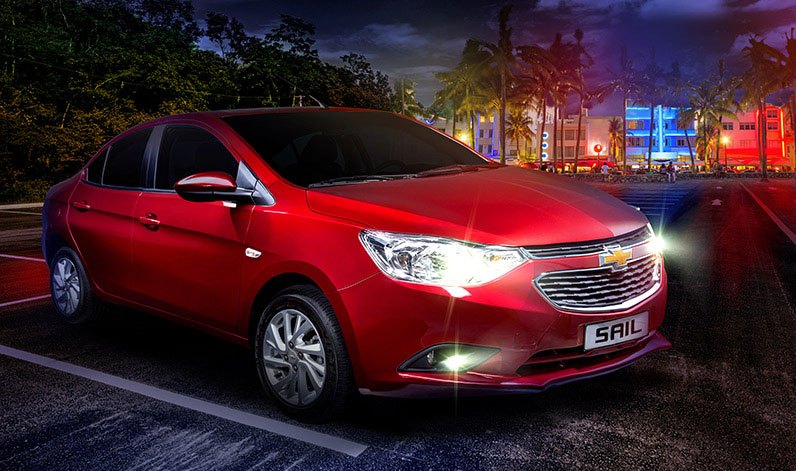 The Sail was released to prove that affordable doesn't mean "less" as it is outfitted prime features such as a sunroof, nine-inch entertainment touchscreen head unit, automatic climate control, and high performance 15-inch alloy wheels.
Buyers can choose from a 1.3L manual transmission, a 1.5L automatic transmission, and a 1.5L LTZ automatic transmission.
9. Chevrolet Cruze
P858,8888 – P1,103,888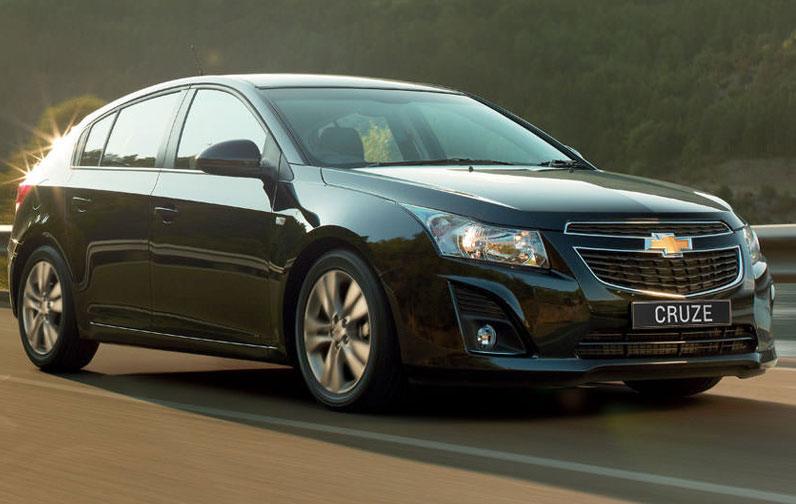 Cruze is Chevrolet's answer for those looking for an uncomplicated automobile with great features.
Some of these great features are a rear camera, vehicle stability control system, engine start/stop button, heated front and back seats, and the likes.
The Cruze is driven using a 1.8L DOHC gasoline engine offered in two types: a six-speed automatic transmission with a manual mode or a five-speed manual transmission that both produces 140 hp with a torque of 177 Nm.
10. Kia Soluto
P625,000 – P735,000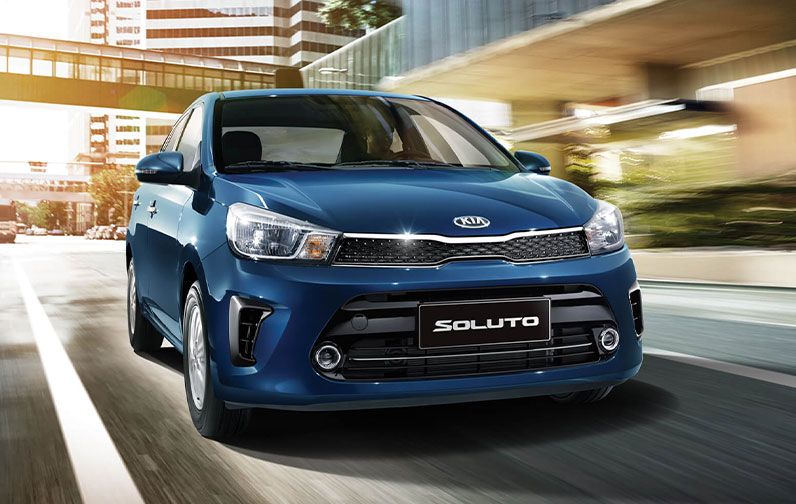 Also known as Pegas in China, the Soluto is a great choice if you're on a budget but desire a reliable automobile for everyday use.
Its inside doesn't disappoint as it suited with a seven-inch infotainment system that comes with Android Auto and Apple CarPlay, a rearview camera, and rear parking sensors.
Also, its 1.4L Dual Continuous Variable Valve Timing (CVVT) gasoline engine is tested to produce 94 hp with 132 Nm of torque.
11. Hyundai Reina
P648,000 – P748,000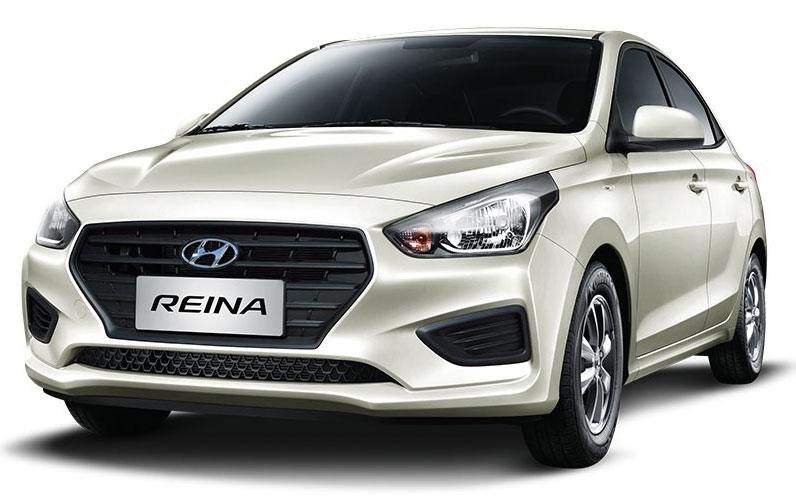 Supplying the demand for the subcompact type is Hyundai's Reina, designed based on the company's Fluidic Sculpture 2.0 that aims to incorporate modern appeal, smooth design, and premium interiors into their vehicles.
Additionally, it runs on a 1.4L inline-four gasoline engine that generates 94 hp with a torque of 132 Nm.
So these are currently the best and most affordable sedans in the Philippine market. Don't forget, after choosing the one that compliments your budget, make sure other related expenses such as car insurance are readily available to protect your investment.