Boracay Island Alternatives: 6 Breathtaking Beach Destinations In The Philippines
3 min read
Given that there are over 7,107 islands in the country with a wealth of beautiful white sand beaches, all the fretting over the six-month Boracay closure may have been a tad over-the-top.
It's time we allow Boracay to have its long-needed break, and use this time to visit the many other Philippine islands and beaches that are open to tourists all year long.
So take a breath, ready your budget, and check out these great Boracay Island alternatives.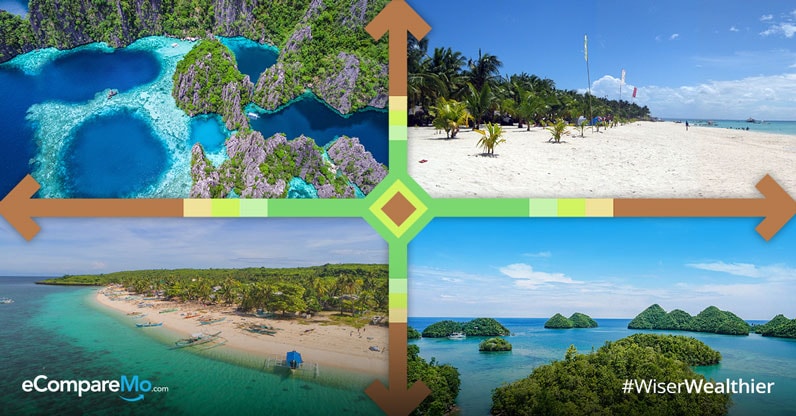 Note: Surf beaches are not included on the list, as Boracay is mainly known for its white sand beaches, water activities, and nightlife.
 1. Negros
The province of Negros is divided into two—Negros Oriental with its capital Dumaguete, and Negros Occidental with its capital, Bacolod.
Geographically located in the middle of the Philippines, this sock-shaped island province has so many beautiful and pristine beaches. You can go diving, snorkeling, surfing, and island hopping.
In Negros Oriental, there's the increasingly popular Manjuyod in Bais City, whose shores are likened to the Maldives. You can take a look at itineraries or travel guides on how to go there and what to expect.
Negros Occidental, on the other hand, has Lakawon, Sipalay, and Danjugan island, to name a few popular destinations. Here are some activities you can look forward to there: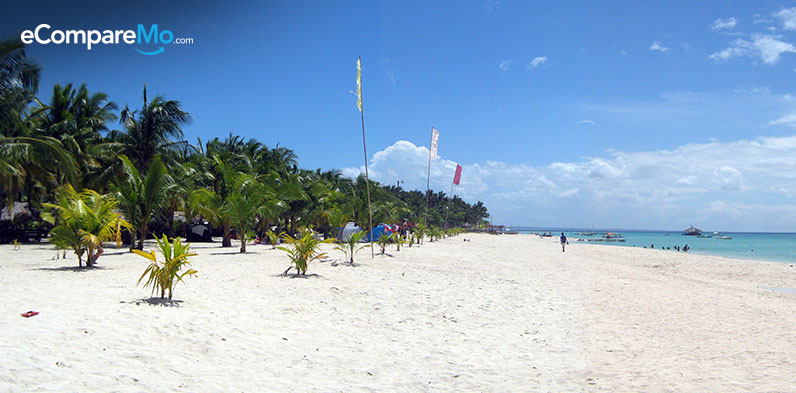 Snorkeling, Diving, Island Hopping, and surfing in some seasons.
Snorkeling, Banana Boat ride, and jet skiing.
This marine sanctuary is still very low key, even among Negros island locals. Privately managed by Philippine Reef and Rainforest Conservation Foundation (PRRCF), the island observed strict rules and itineraries for visitors.
One can try diving, trekking, snorkeling, kayaking, and yoga on the island.
2. Bohol
If you haven't been to Bohol, maybe you can reroute your Boracay trip there instead to see all its sights and get a photo with a tarsier.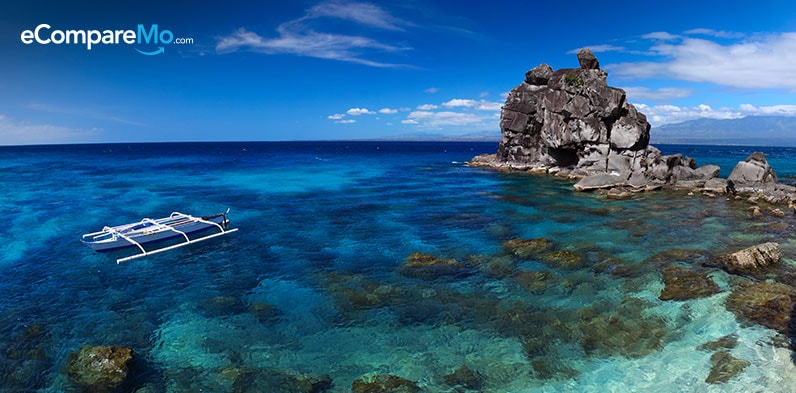 If the beach is really what you crave, some of the places you can go to for diving, snorkeling, and nature tripping are Panglao, Apo Island, and Camiguin.
3. Cebu
Cebu is highly urbanized but at the same time, holds many nature tripping spots. If you want a perfect balance between nightlife and nature adventures, the Queen City of the South might just be the answer.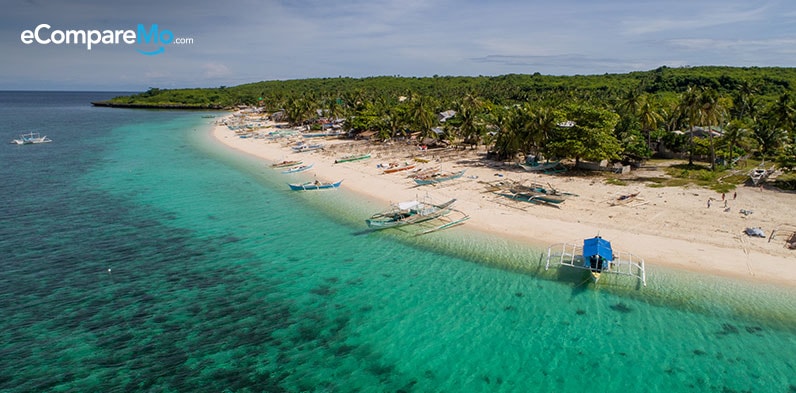 Here are some of Cebu's most popular beaches:
Malapascua
Camotes
Bantayan
Moalboal
4. Iloilo
This place is best for people who want to be spontaneous or go on a food trip, or do both.
Visit Molo for an authentic taste of Pancit Molo, or La Paz to try the original, incomparable taste of La Paz Batchoy.
A side trip to Guimaras is also highly encouraged, as it's only about 15-20 minutes away from Iloilo port. There you'll see even more beautiful and undiscovered beaches, some of which are open to the public.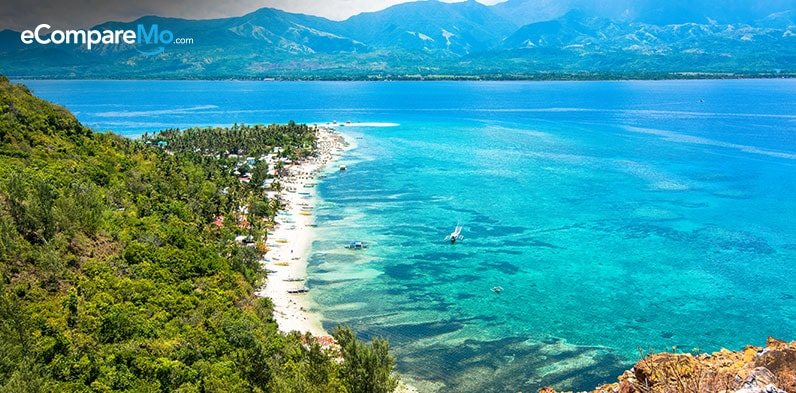 Everything is so much cheaper here compared to Manila, so plan a stay of a few days and discover these popular tourist destinations:
Isla Gigantes
Bulubadiangan Island
Pan de Azucar Island
Tumaquin Island
5. Palawan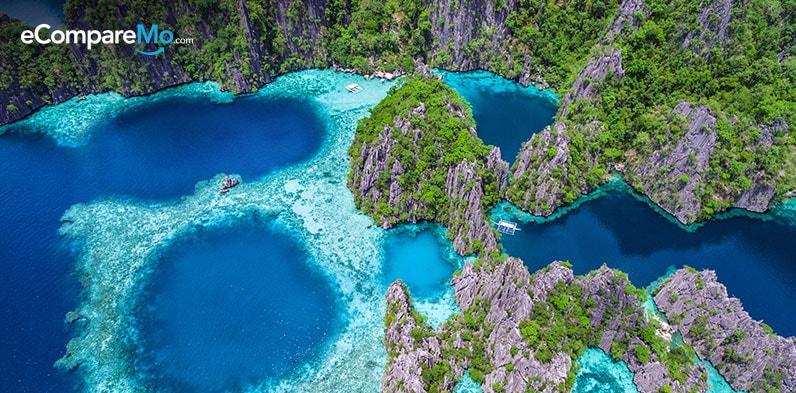 You already know it—Palawan is a paradise. And if you haven't been there, book that flight to see El Nido, Puerto Princesa, and Coron.
There's also the Tao Philippines expedition for those who want a truly extraordinary journey. You'll get to sail on a native boat and explore the different islands in Palawan for five days, with like-minded travelers. See their website for more details.
6. Zamboanga
Zamboanga has its share of white sand beaches, but while in Zamboanga, we highly recommend that you ditch the white for the more exotic "pink."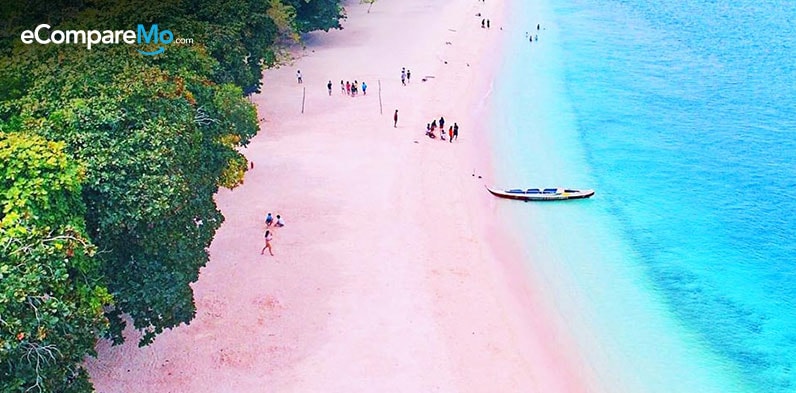 The Pink Beach of Zamboanga owes its name to its partly pink sand from years of accumulated crushed red organ pipe corals on its shores. This beach made it to National Geographic's 2017 Best Beaches in the World.
While checking out all the Boracay alternatives, make sure that they don't become "the next Boracay" in a bad way.
We're lucky to be living in a country that has so many gorgeous beaches, and it's up to us to take care of them. Always remember to leave no trace, make friends with the locals, and take all the beautiful scenery in.