Here Are The New NAIA Terminal Assignments For International And Domestic Flights
1 min read
Flying soon? Check your tickets—there might be some changes being planned for the Ninoy Aquino International Airport (NAIA).
Starting August 31, all international flights arriving and departing from Manila may be assigned to NAIA Terminals 1 and 3, as proposed by the Manila International Airport Authority (MIAA).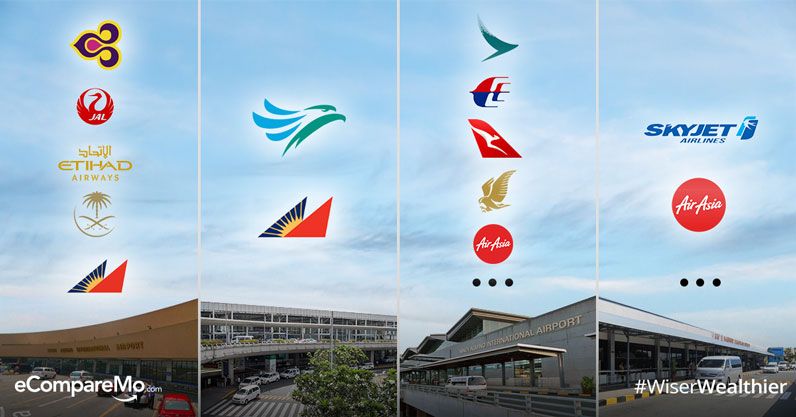 According to a report on the government-owned television station PTV-4, the newly proposed terminal assignments for airliners using the Ninoy Aquino International Airport will be as follows:
Terminal
Airlines assigned
Terminal 1
Philippine Airlines
Etihad Airways
Japan Airlines
Saudia Airlines
Thai Airways
Terminal 2
Domestic Flights of Cebu Pacific Air
Domestic Flights of Philippine Airlines
Terminal 3
International Flights of Air Asia
International Flights of Cebu Pacific Air
Air China
Air Niugini
Asiana Airlines
Cathay Pacific
China Airline
China Eastern Airlines
China Southern Airline
Delta Air Lines
Emirates
EVA Air
Gulf Air
Jeju Air
Jetstar Airways
KLM Royal Dutch Airlines
Korean Air
Kuwait Airways
Oman Air
Qantas Airways
Qatar Airways
Royal Brunei Airlines
Tiger Air
Xiamen Air
Terminal 4
All domestic flights from airlines that are not PAL or Cebu Pacific
The change in terminal assignments is part of the NAIA terminal rationalization plan that has been put forth by the Manila International Airport Authority (MIAA).
The rationalization plan comes as a response to Congresses call for NAIA to improve their air traffic system. NAIA is supposedly running at maximum capacity right now.
(Read: The World's Best Airport Lounges)
According to MIAA Officer-In-Charge for Public Affairs, Connie Bungag, while the terminal assignments might change before August 31, the currently proposed assignments looks like the best option.
"Terminals 1 and 3 were designed as international terminals, while Terminals 2 and 4 were designed for domestic [flights], so that's what we are intending [to] happen," she told Rappler.
Terminal management and representatives of the various airlines are said to be holding weekly meeting regarding the proposed changes to ensure that, once the plan is implemented, there will be minimal disruptions.
In the meantime, everyone is advised to contact their airline at least 24 hours before they fly out to confirm such details as what terminal their flight will be departing from.