Best No Annual Fee Credit Cards In The Philippines: 2017 Update
3 min read
It's only human nature to react, "What's the catch?" when faced with an offer that's just too good to be true.
Case in point: We're seeing more and more credit cards offering free-for-life annual membership fees (AMF). You may be noticing that banks are constantly working on gaining and keeping loyal customers, so lifetime waived AMFs are a definite step in that direction.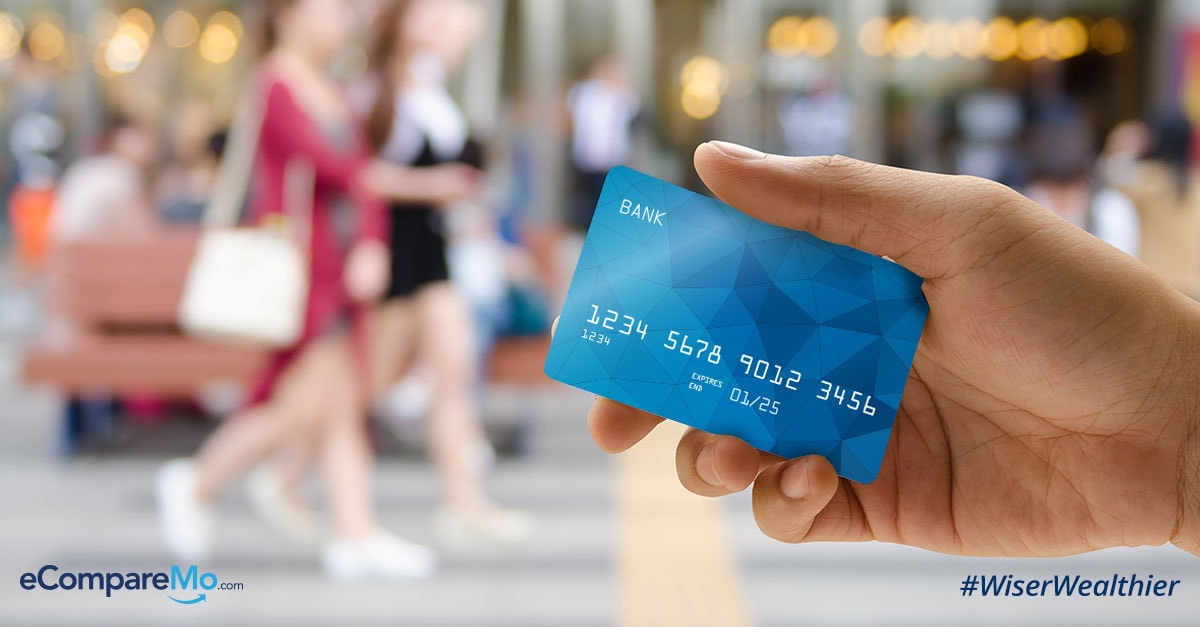 Credit cards today come with many awesome perks and privileges: low interest rates, no minimum annual spend, rewards, no catch. But to be honest, nothing  feels like your credit card annual membership fees being waived instead. Because ultimately, that's one less bill we'd have to pay.
So if you're looking for a card that actually lets you save more, choose from any of these no annual fee credit cards in the Philippines.
AUB Easy and Classic Mastercard
AUB credit cards have become more popular because of their innovative features. You're given more control over your credit card, with its personal settings of when and how much you can pay.
Whether you're getting the AUB Easy Mastercard or AUB Classic Mastercard, you can choose to pay once a month, bi-monthly–every 15th and 30th, and even weekly. You're also given the choice to set your minimum amount due, from P250 weekly, to P3,000 for monthly payments. The amount you've set will be the same every due date, regardless if you've paid your credit card bill in full or not.
To top it off, its annual membership fees are waived for life. It also has one of the lowest interest rates on the market at 2.95%, and zero interest on purchases made after the cut-off. It's definitely a game-changer, especially as it's one of the few banks who accept first-time credit card applicants who typically are non-cardholders.
Metrobank M Free Mastercard
How about availing of Metrobank's security features, value-added services, and exclusive privileges, with free for life annual fee? That's possible with the Metrobank M Free Mastercard.
If you're earning P15,000 or more monthly, you're eligible to apply for this loaded credit card. It comes with a monthly interest rate of 3.54%, and 0% installment on Metrobank's partner merchants.
Given that Metrobank cards are one the most sought-after credit cards in the Philippines, you're guaranteed to build a solid credit score with this one.
EastWest Bank Platinum Mastercard
Premium credit cards don't have to come with hefty annual fees. EastWest Bank Platinum Mastercard holders get to enjoy premium perks, free VIP access to airport lounges worldwide, and P20 million free travel insurance, all without having to pay an annual fee.
The monthly interest charge is only at 2.75%, and every P40 spend is converted to one (1) Platinum Rewards Point. Individuals with at least P1.8 million annual income are qualified to apply for this credit card.
Bank of Commerce Platinum
Another platinum credit card with a lifetime waived annual membership fee is the Bank of Commerce Platinum Mastercard. It has a 2.95% effective monthly interest rate, and cardholders get to convert P25 to one rewards point for every spend. Rewards redeemable go up to five times the dining and shopping rewards.
It also comes with premium travel features, such as dual currency billing. It also has 0% interest on installment from Bank of Commerce-selected establishments. This no-annual-fee Platinum MasterCard is open to individuals earning at least P1.2 million annually.
Bonus: Citi Rewards Card
Though the Citi Rewards Card technically doesn't come with upfront Free for Life annual membership fee like the ones above, applicants are entitled to a No Annual Fee and free P6,000 eGift promo that runs until September 30, 2017.
Citi Rewards Card is known as a consumer favorite because its rewards system of P30 to one point makes it super easy to accumulate points, which can then be redeemed for a waived annual fee.
Some of the ways you can use your points are for airfares–like Cebu Pacific for domestic flights, hotels, and shopping and dining privileges. Individuals earning at least P250,000 annually are welcome to apply.