Best Milk Tea Shops In Manila: Here Are The Bestsellers
9 min read
Metro Manila, except for the rainy days, feels like a neverending summer.
A hanky, umbrella, and sunblock are just few from the weapons available to protect yourself from the heat. Your thirst keeps coming back, and if drinking water seems boring, every day is the moment to have the best milk tea in Manila instead.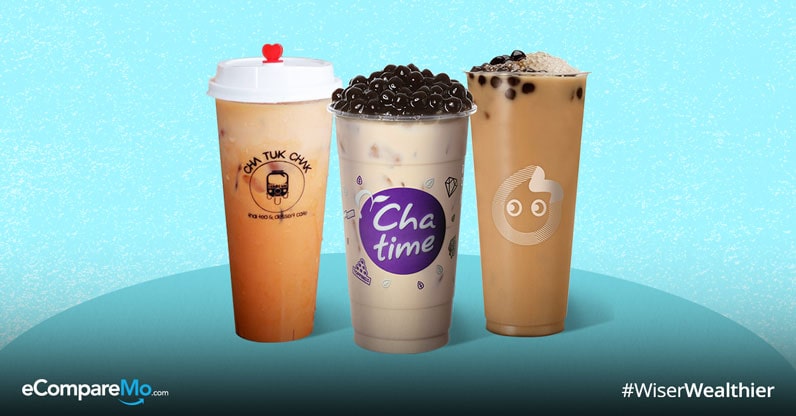 Here is a list of ten well-loved brands that you hit up when you are tea-thirsty.
Top 10 Milk Tea Shops
Note that the order of shops does not stand for any ranking. Also, we provide you two signature drinks from their menu that you really should try.
1. Cha Time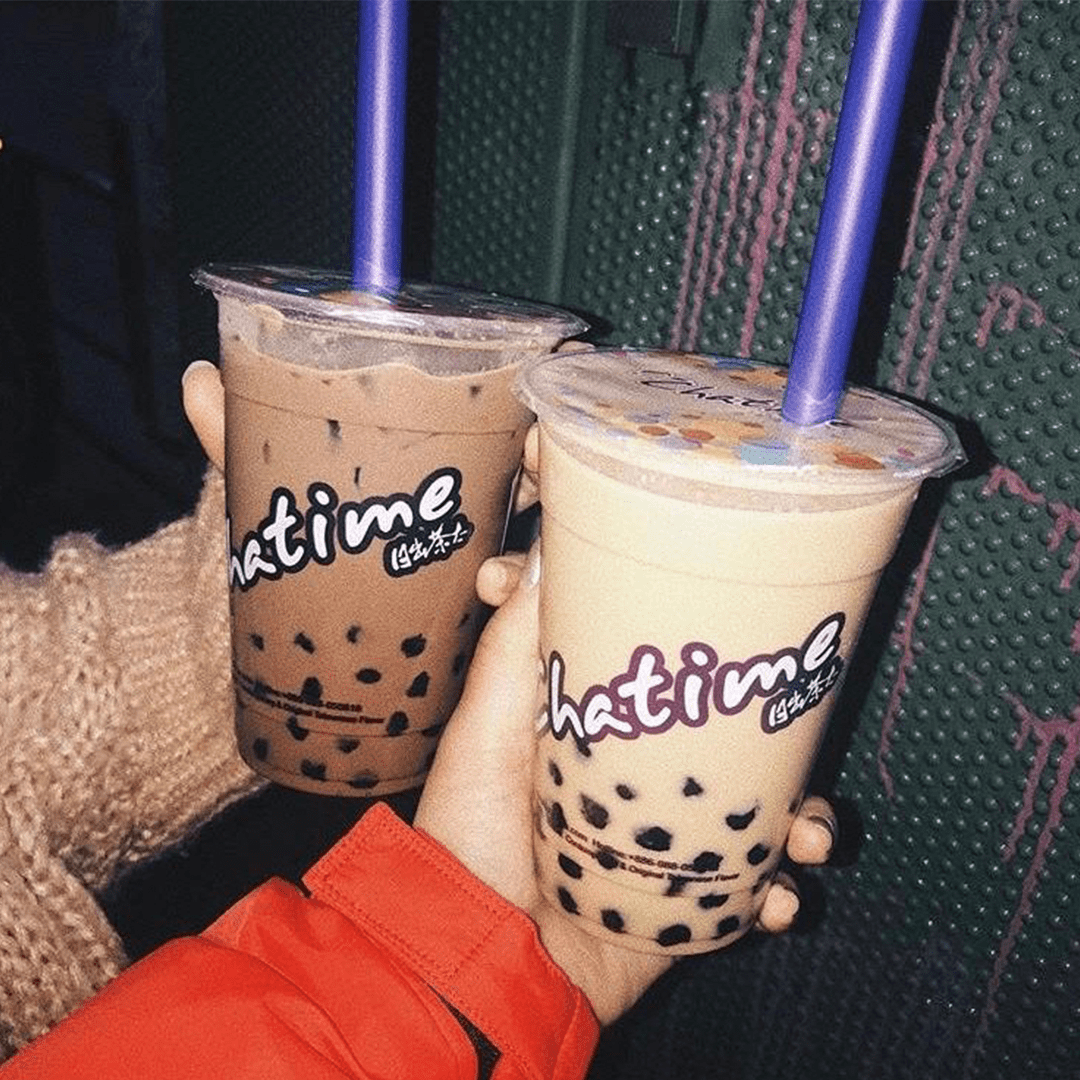 Cha Time is a popular bubble tea brand originating from Taiwan. Operating more 2500+ outlets in 38 countries, it owns the largest network of tea house franchise in the globe.
Cha Time boasts a variety of drinks, having 30 to 90 flavors to choose from. Bonus? The level of sugar is customizable from 100% to 0%.
Best Seller: Pearl Milk Tea P95 for regular, P105 for large
The subtle sweetness of the drink partnered with chewy pearls can satisfy your longing for cold and comfort in the heat of the Metro.
Suggested Alternative: Grass Jelly Roasted Milk Tea P110 for regular, P120 for large
The rarity of roasted tea makes it special, and the added silky, soft grass jelly makes it perfect for those who want a different level of drinking experience.
Branches: Alabang Town Center, Century Mall, Landmark Makati, Salcedo Village, SM Aura Premier, SM Mall of Asia, SM Megamall, Trinoma, Uptown Place Mall
2. Cha Tuk Chak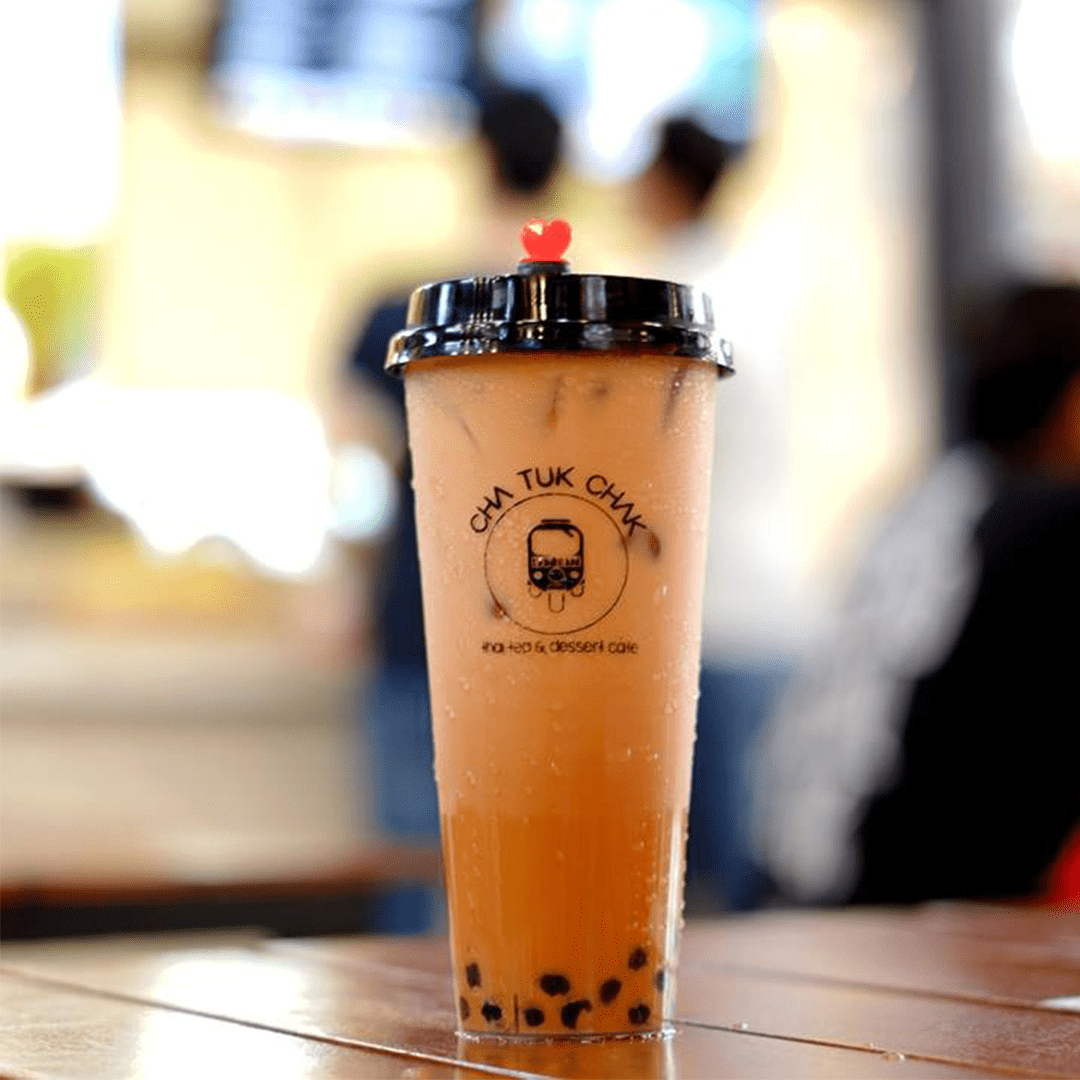 Thai versions of beloved drinks get the spotlight through Cha Tuk Chak. The shop take pride of their eight original Thai tea-based drinks that can quench your milky craving. Each flavor tastes better with sinkers like strawberry, yogurt, and dolce pearls.
Best Seller: Cha Yen P110 for regular, P125 for large
Its silky, creamy, and slightly spiced flavor makes it the most famous Thai tea – a number one choice from the bubble tea lovers.
Suggested Alternative: Nom Yen P110 for regular, P145 for large
This iced pink-colored drink was not only featured on a Thai drama series, but it also trended in the US. Also called the Thai Pink Milk, you can add sinkers like strawberry bombs for better taste and a more Instagram-worthy look.
Branches: Eastwood Mall Entrance, The Rock Lifestyle Hub, Devour Food Hub, Paseo Center, Venice Grand Canal Mall, Lucky Chinatown Mall, SM North Edsa, Poblacion
3. Coco Fresh Tea and Juice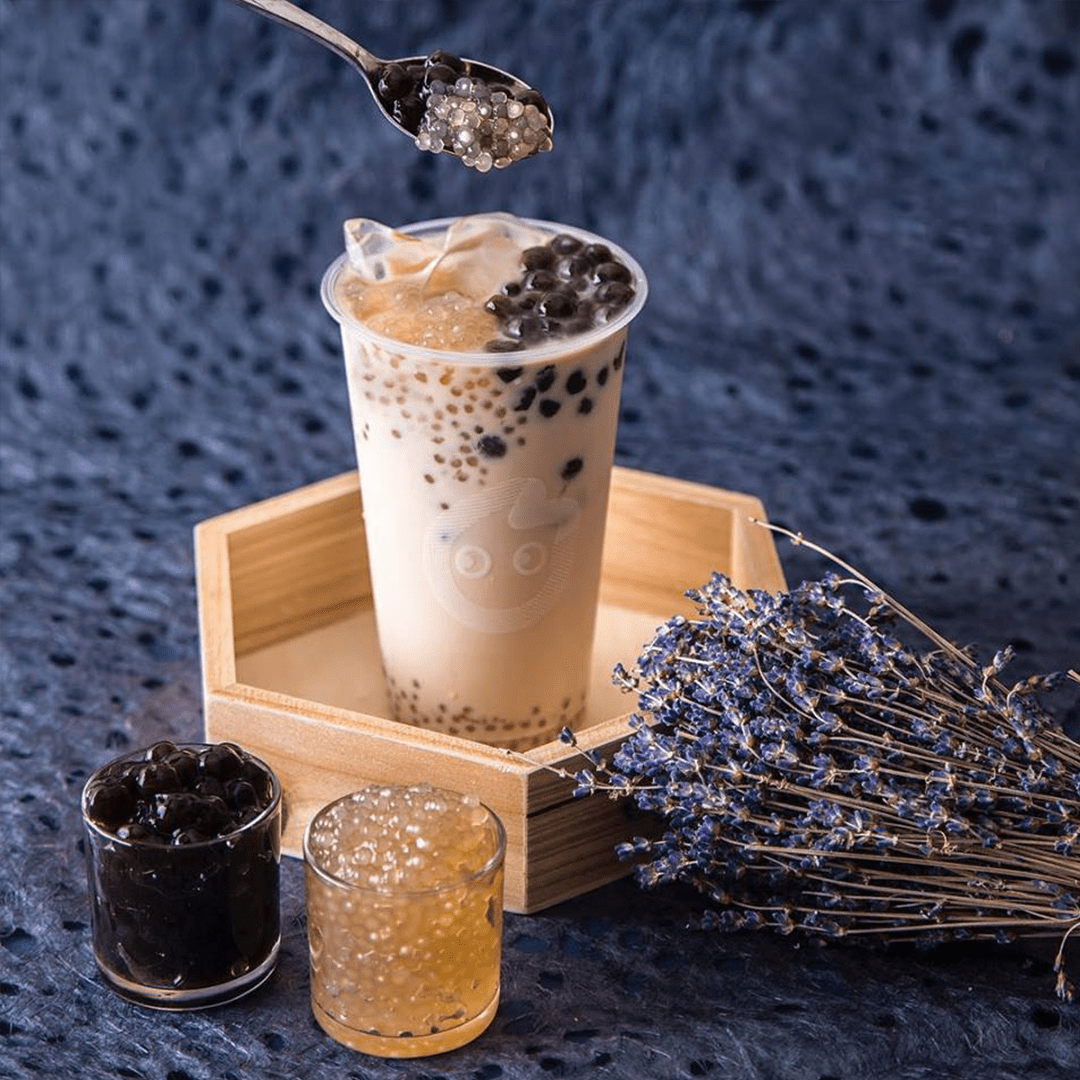 Despite its relatively new name, Coco seems like a blockbuster movie with the long lines of customers every day. The fact that people brave the lines just to grab an order attests to how delicious their bubble tea is.
Best Seller: Panda Milk Tea P90 for regular, P100 for large
The mix of big black and small white tapioca pearls create a surprising sensation as you sip the rich, velvety boba tea.
Suggested Alternative: Three Buddies Milk Tea P100 for regular, P110 for large
It's the same creamy drink everyone loves but with three extra toppings. These pearls, grass jelly, and pudding make every sip an explosion of tastes.
Branches: Century City Mall, Eastwood Citywalk, Festival Mall, Lucky Chinatown Mall, Rockwell Center, SM City Manila, SM Mall of Asia Complex, SM Megamall, Trinoma, UP Town Center, Uptown Place Mall, Venice Grand Canal Mall
4. Dakasi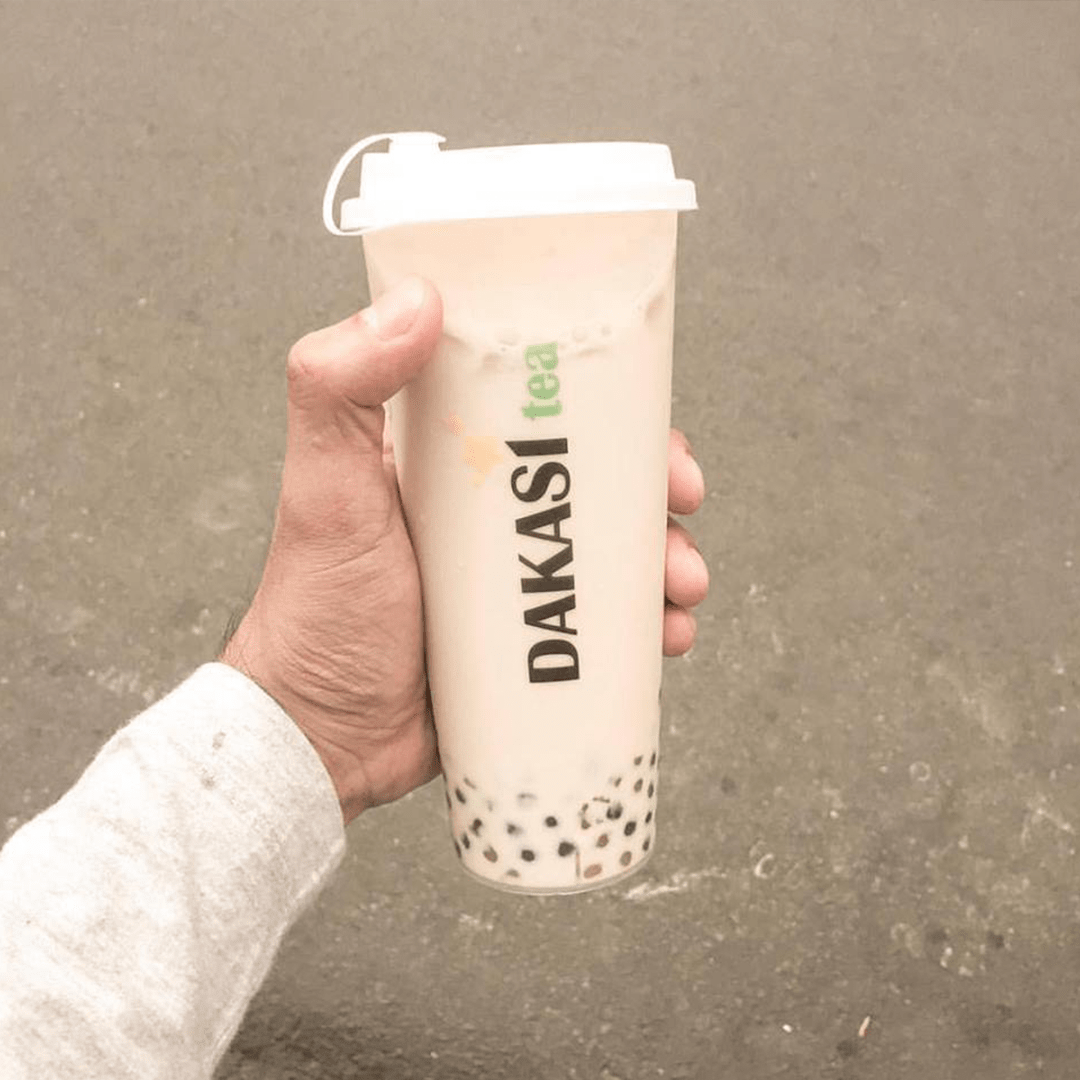 Originating from Taiwan, Dakasi offers your favorite drink made with fresh ingredients and a balanced amount of creaminess. It instantly become a crowd favorite, serving drinks with more choices of add-ons that include crushed Oreo and red beans.
Best Seller: Okinawa Milk Tea P90/medium, P100/large
The usual cream-topped order gets beaten with this flavor from Dakasi which has the thick layer of cream on the top and bottom of the cup, giving a frothy drink that really soothes a drying throat.
Suggested Alternative: Charcoal Roasted Milk Tea P80 for regular, P90 for large
This drink tastes perfect for those who want to enjoy a homey bubble tea with a tinge of coffee.
Branches: Dela Rosa Car Park Makati, Festival Mall, Market! Market!, Trinoma
5. Gong Cha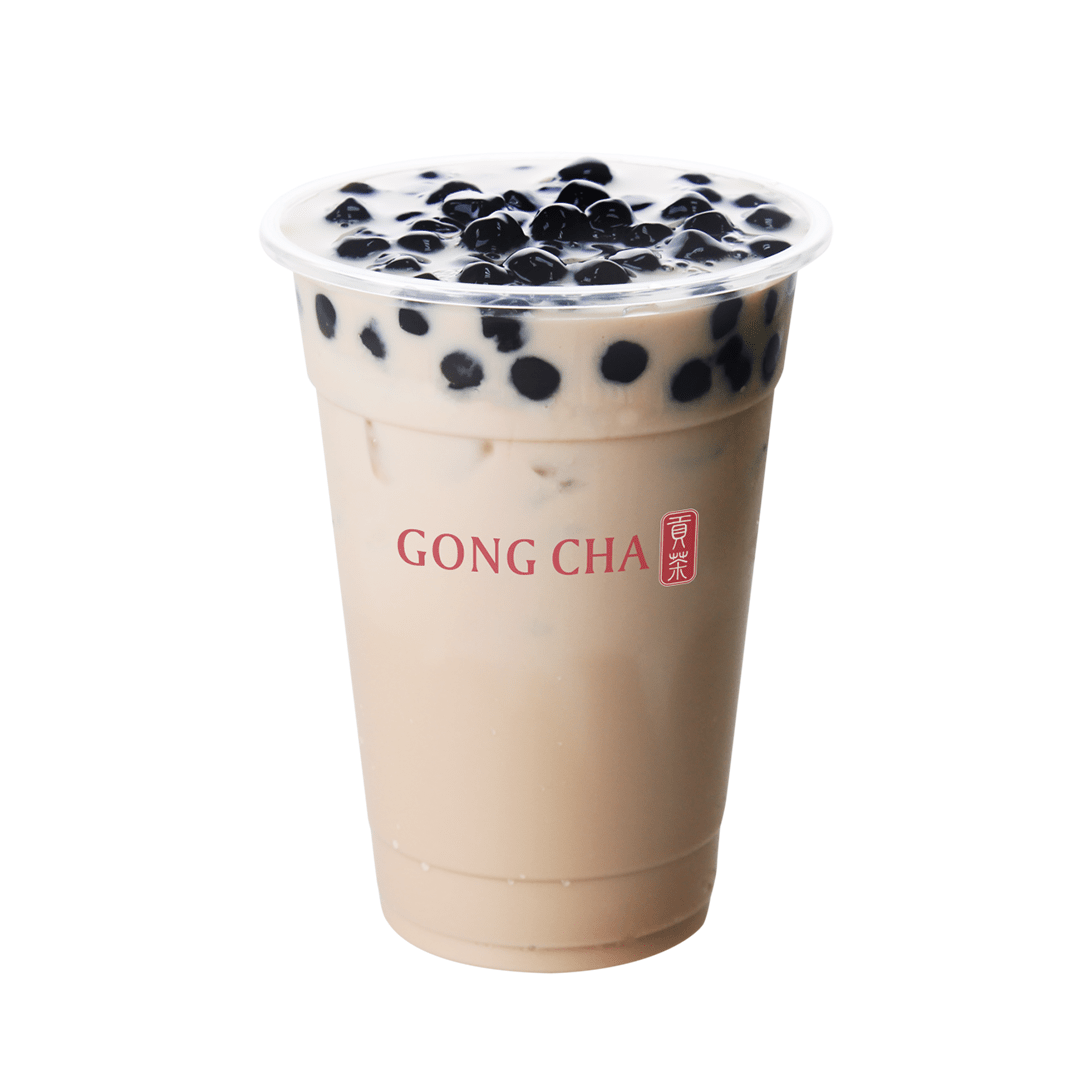 The name Gong Cha literally translates to 'tribute tea', which seemingly has been their mantra in serving their drinks.
In the oversaturated industry of bubble tea, Gong Cha still rises as one of the premium brands. They are best known for classic flavors and wider selection of add-ons: aloe, nata de coco, and Splenda (substitute for sugar).
Best Seller: House Special Milk Earl Grey Tea P95 for regular, P110 for large
The strong taste of Earl Grey tea blends well the creaminess of the milk. This House Special won't disappoint even if you are only an occasional bubble tea drinker.
Suggested Alternative: Wintermelon Milk Tea P90 for regular, P105 for large
A delightful take of GC to the classic flavor. This should not be confused with Milk Wintermelon which has a thinner milk and presented like milk-topped tea.
Branches: Alabang Town Center, Eastwood Mall, Glorietta 4, Power Plant Mall, SM Aura Premier, SM City North EDSA, SM Makati, SM Mall of Asia, SM Megamall, Trinoma, Uptown Place Mall, Venice Grand Canal Mall
(Read: Liza Soberano & Other Young Pinoy Celebrities Who Own Businesses)
6. Happy Lemon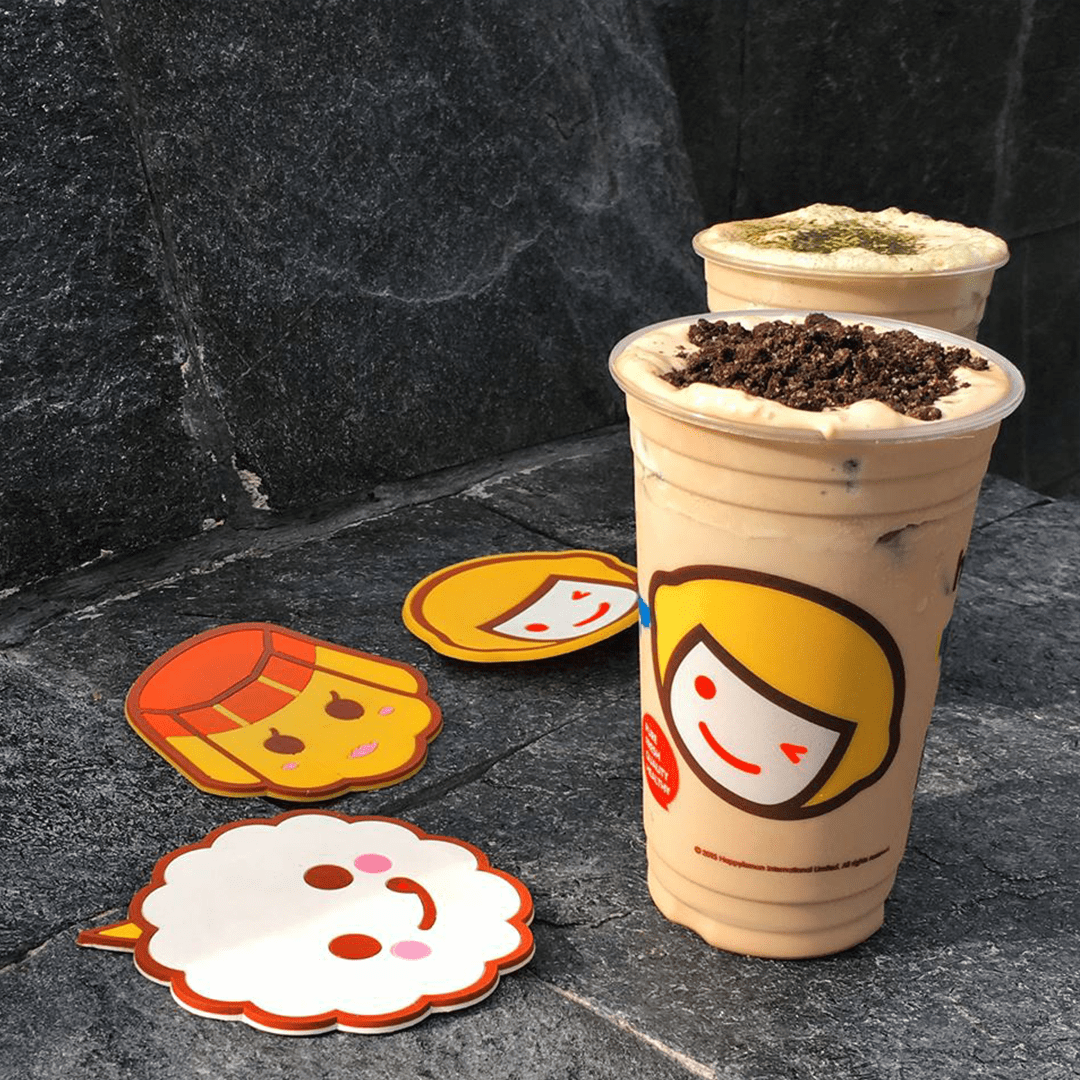 This brand from Hong Kong rose to popularity with its menu of off-the-beaten-track flavors. Drinking Happy Lemon just gives a positive vibe that calms down nerves in despite the high temperature outside.
Best Seller: Cocoa Rock Salt and Cheese P99 for large, P119 for jumbo
The chocolate-milk base topped with slightly salty mousse and sprinkles of cream cheese is considered an ever-winning flavor that one should include in their bucket list.
Suggested Alternative: Jasmine Green Tea with Rock Salt and Cheese P99 for large, P119 for jumbo
This flavor is summed up with four words: salty, creamy, fragrant, and refreshing.
Branches: Bonifacio High Street, Ermita, Festival Supermall, Greenbelt, Lucky China Town, Mall of Asia, Promenade, Rockwell, Shangri-La, SM Aura, SM City Fairview, SM North `
7. Macao Imperial Tea
Born in the 'Vegas of China' or Macau, this café inspires their drinks from their culture but with little tweaks on their menu for Filipino customers.
Best Seller: Cream Cheese Oreo Milk Tea P120
Pairing the cream cheese and chocolate cookies comes with a surprising but addictive taste. This can be your instant go-to order.
Suggested Alternative: Red Bean and Pudding Milk Tea P120
This is not an ordinary drink like you would expect, and it offers a flavorful experience with every sip.
Branches: Ayala Malls Circuit, Banawe, BF Homes Paranaque, Fisher Mall, Lucky Chinatown Mall, SM City Manila, SM City North EDSA, SM Mall of Asia
8. Serenitea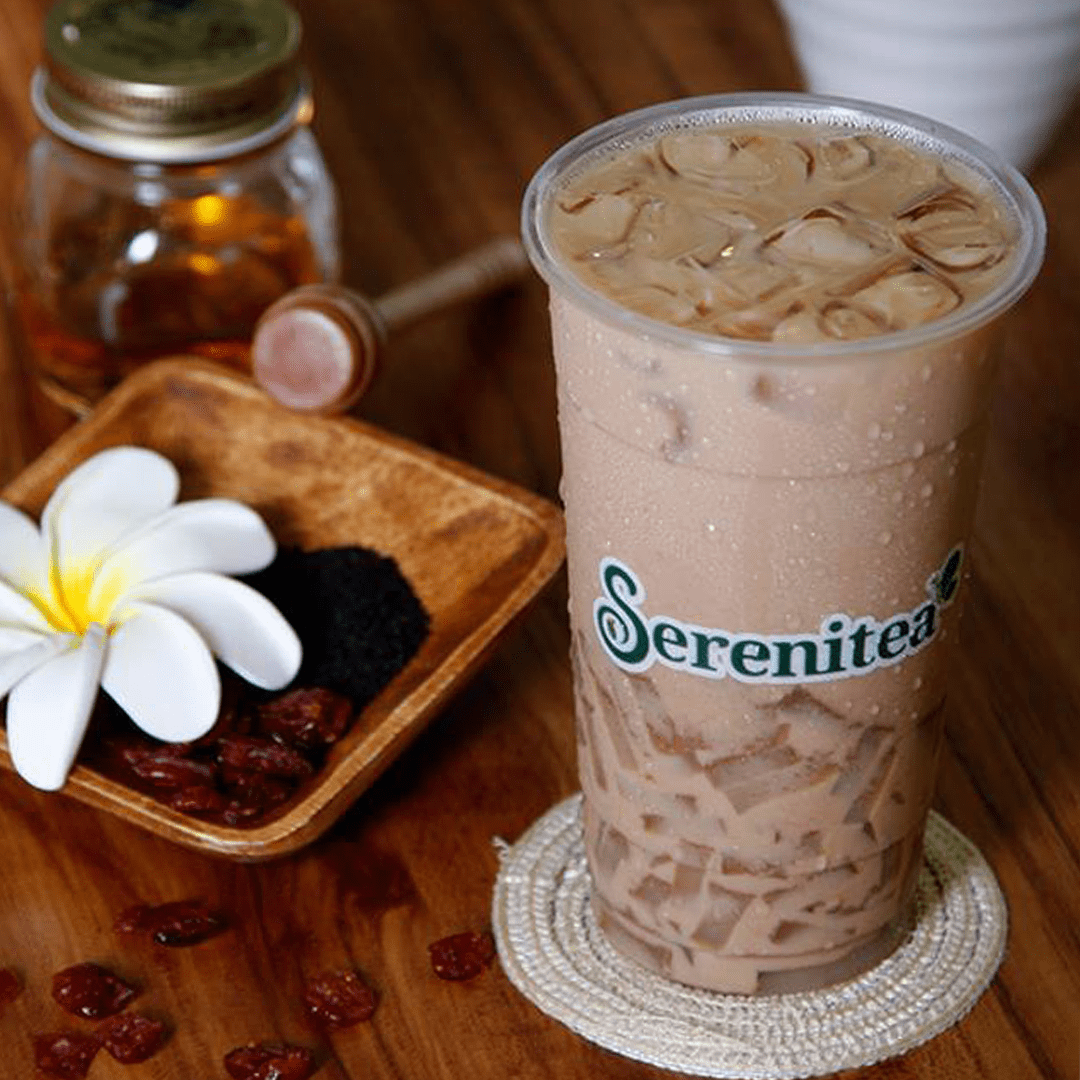 This shop is the only homegrown brand on this list. The very first branch opened in San Juan just to break the monotony of the coffee business in the country.
Best Seller: Hokkaido milk tea P120
The lightness of this drink breaks the fullness you experience after finishing a cup of the usual indulgence. By adding pearls and panna cotta, this will be an instant favorite.
Suggested Alternative: Jasmine milk tea P120
The simplicity of the flavor reminds you of the first few drinks when the tea industry was born.
Branches: Literally everywhere!
9. Tiger Sugar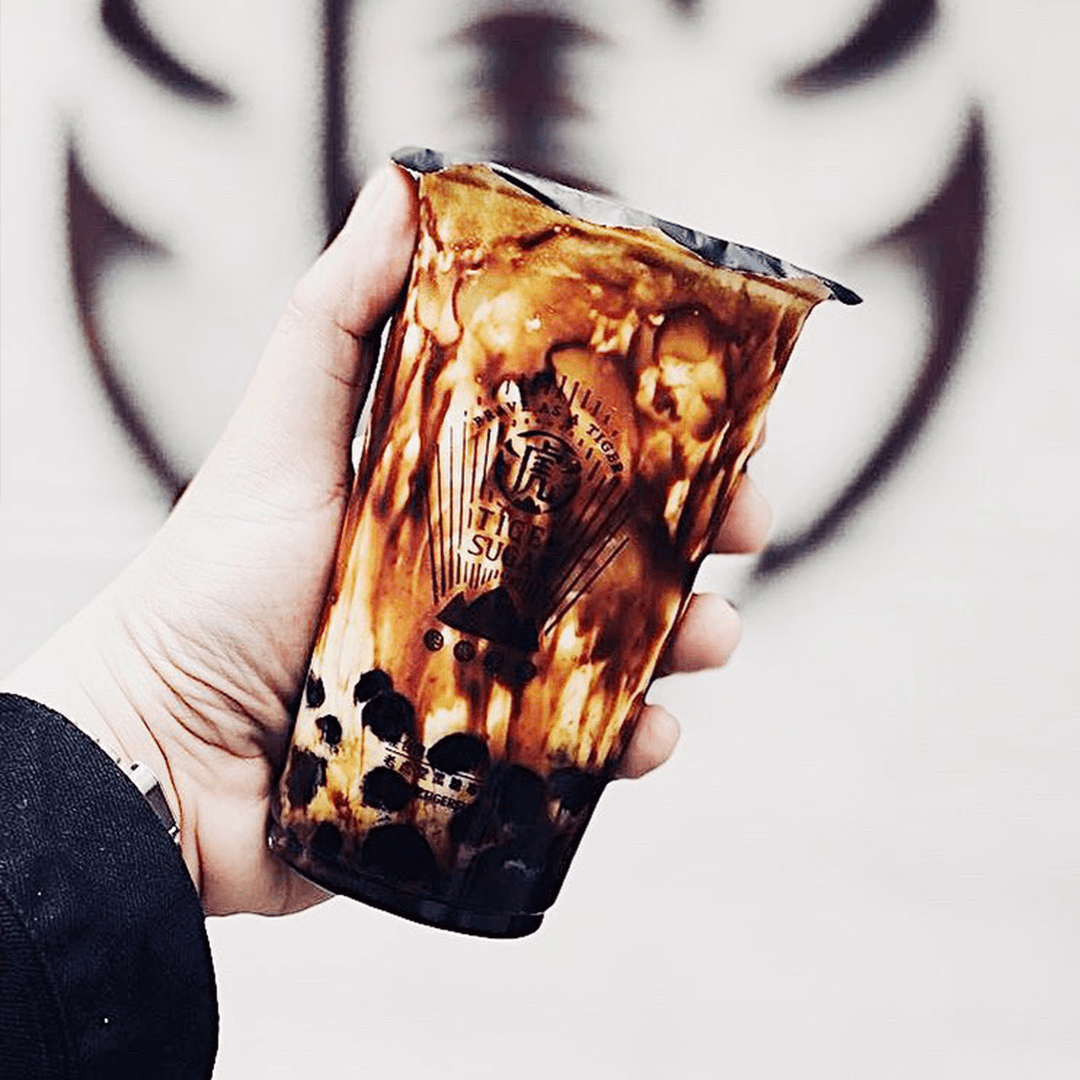 The famed shop from Hong Kong and Singapore has come to the country, offering a new sensation for the milky tea drink lovers. They boast the best drink with brown sugar and the cups look like a striped tiger with the brown sugar syrup infused with its creamy milk and tea base.
Best Seller: Brown Sugar Boba Milk with Cream mousse P120
The blend of black tea, milk, and brown sugar with chewy pearls and mousse topping tastes like an elixir. This is a warning, it is totally addictive.
Suggested Alternative: Black Tea Latte with Cream mousse P110
Having the same layers of mousse and caffeinated black tea, this gives a kick to your day.
Branches: Bonifacio High Street, SM Mall of Asia, SM North EDSA
10. Yi Fang Tea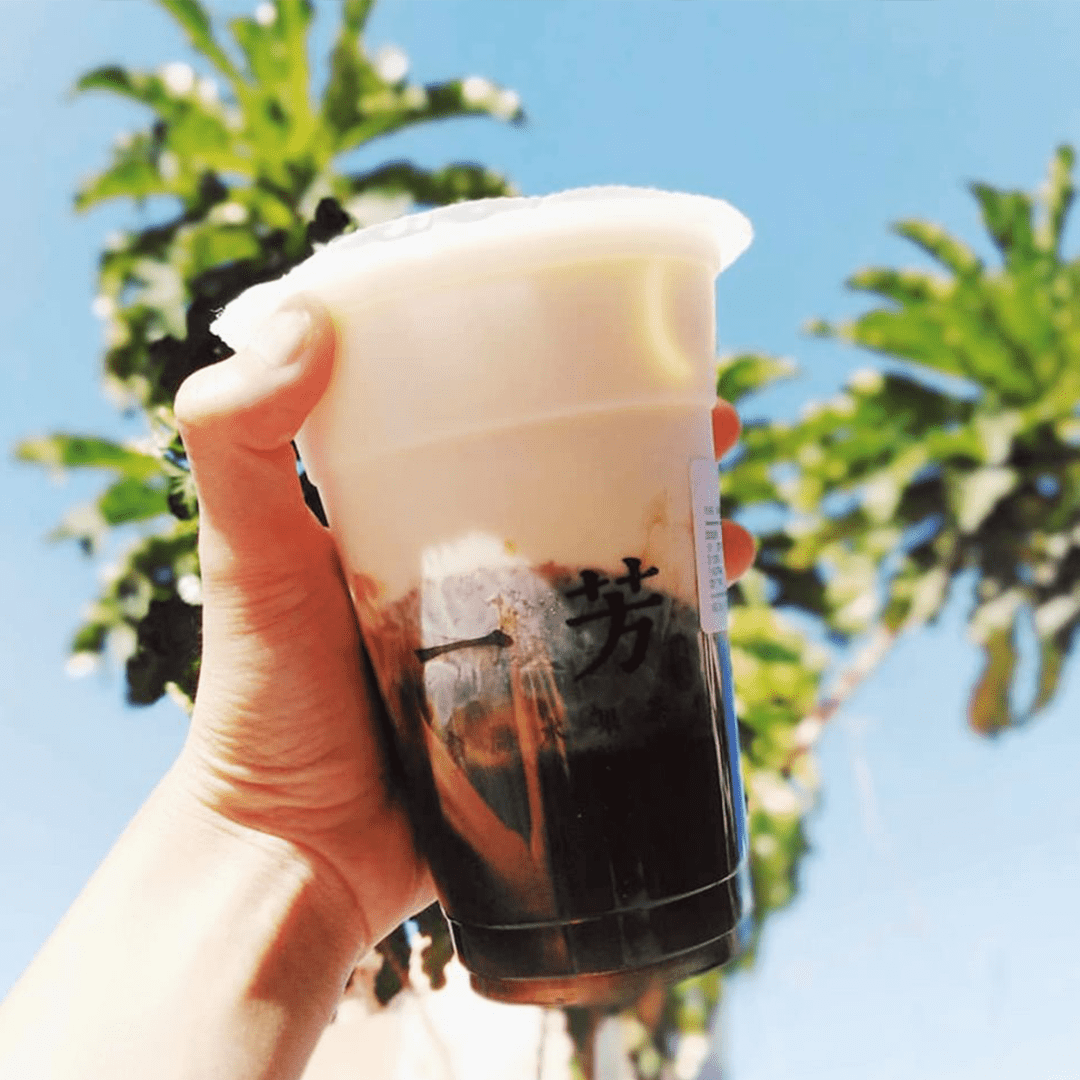 Yi Fang highlights the use of fresh ingredients to have a healthier and more refreshing tea experience. It offers a variety of delights from sugar cane drinks, tea lattes, and fruity teas.
Best Seller: Brown Sugar Pearl Tea Latte P115
This drink is special in two ways. First, its pearls are cooked in brown sugar, as opposed to other brands, and thus possessing a richer flavor. Second, mixing it up creates swirls that pleases the creative side you have.
Suggested Alternative: Sugarcane Mountain Tea P115
Enjoy the taste of nature with something pure and earthy as this drink.
Branches: Ayala Malls The 30th, Banawe, BGC High Street, Bonifacio Stopover, M. Paterno, SM Mall of Asia, SM Southmall, Taft, Tomas Morato, Trinoma
10 Milk Tea Shops Under the Radar That Are Worth A Try
Just in case you are kind of rebel and like to go against the hype and conformity, we also drop a list of shops that are maybe a little less everywhere. Some of the shops in this list have only one location!
These are ideal if you want to avoid the crowd, venture on a quirky drink, or prefer a quieter more ambient pastime. And, of course, all of them offer some great drinks that we highly recommend.
1. Alice Tea Salon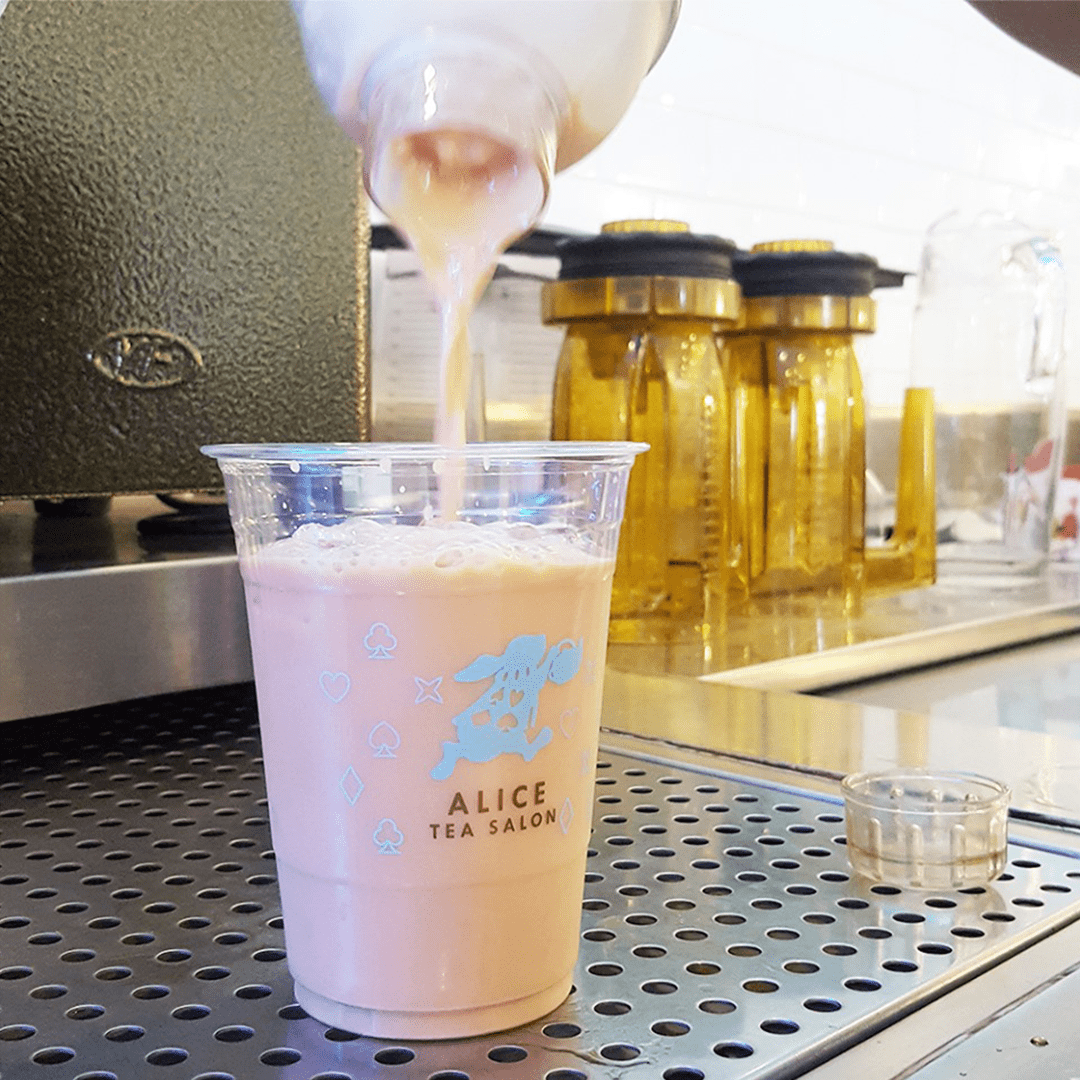 Relive the tea party encounter of Alice with Mad Hatter in this shop. Every corner is worth a shot, aside from the variety of drinks you get to enjoy.
Where to find: 30 Pearl Dr, San Antonio, Pasig, 1600 Metro Manila
2. Black Scoop Café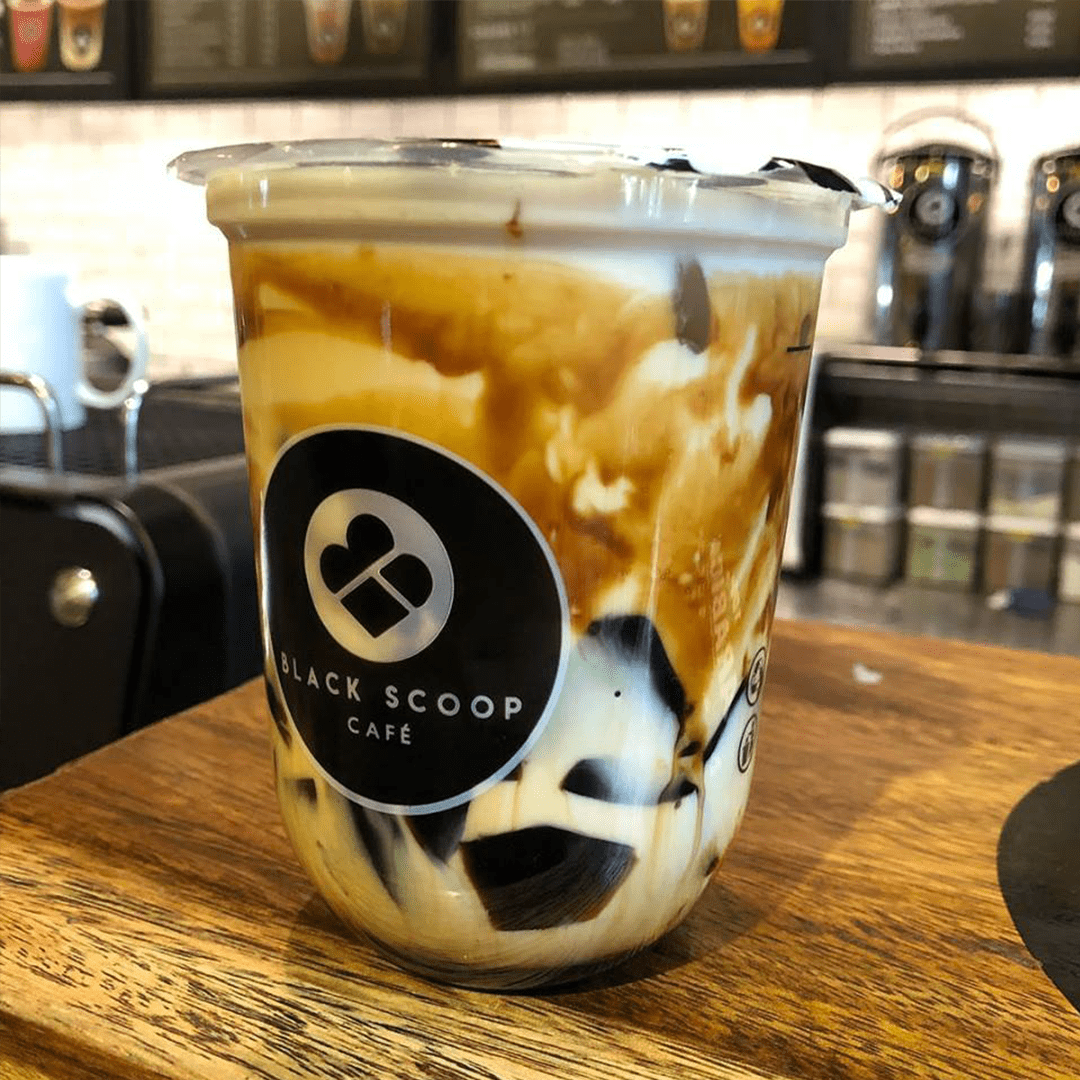 Aside from the milky drink we usually consume, this café transformed the experience by serving it into ice cream.
Where to find: 101 Maginhawa Street, Teachers Village, Quezon City
3.Cha Cha Go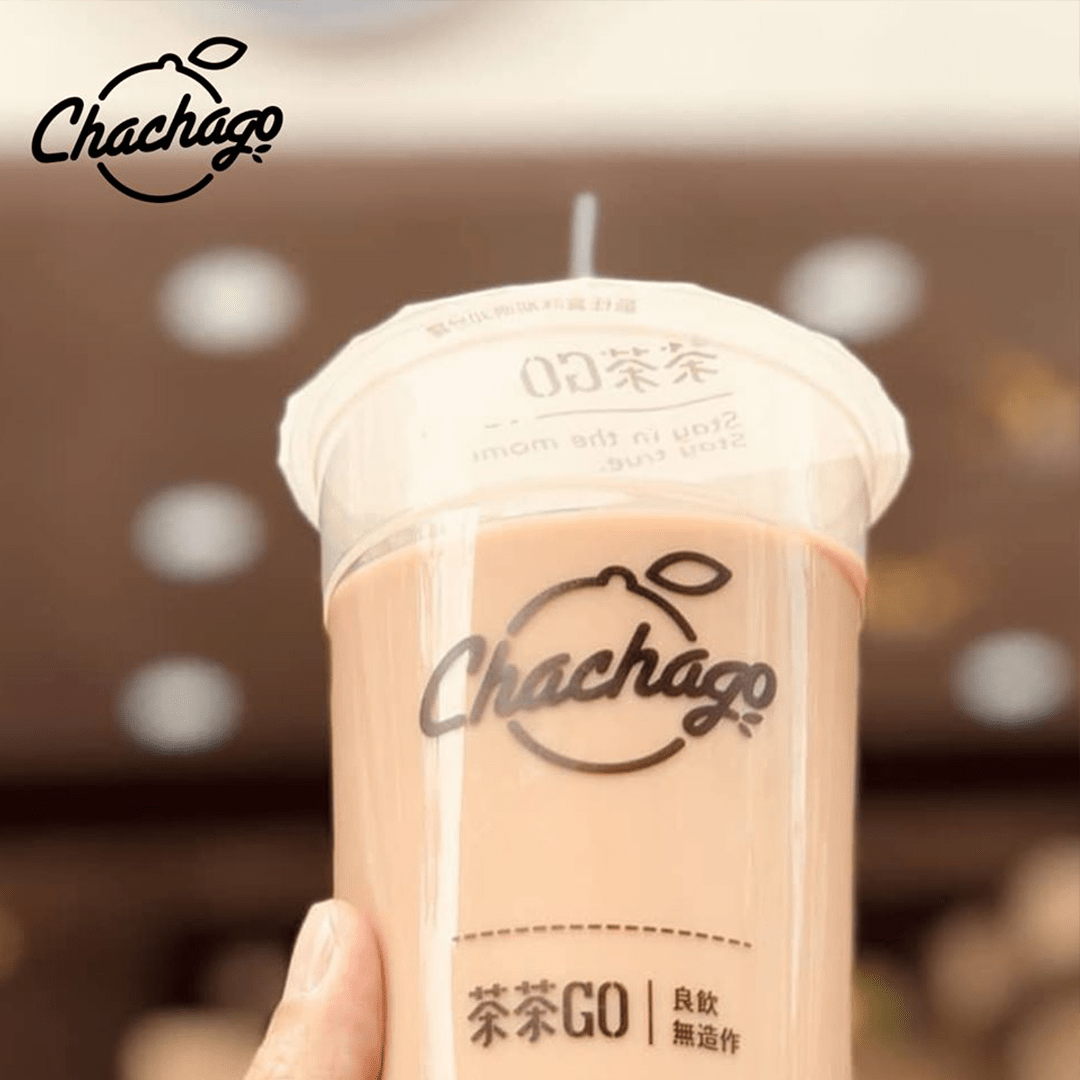 Another Taiwanese brand that offers a menu of delightful drinks such as Pineapple Yakult, Matcha with Ice Cream, and California Mixed Fruit Tea.
Where to find: Brgy. Kapitolyo, Pasig; Near Scout Gandia, Quezon City
4. Chemistea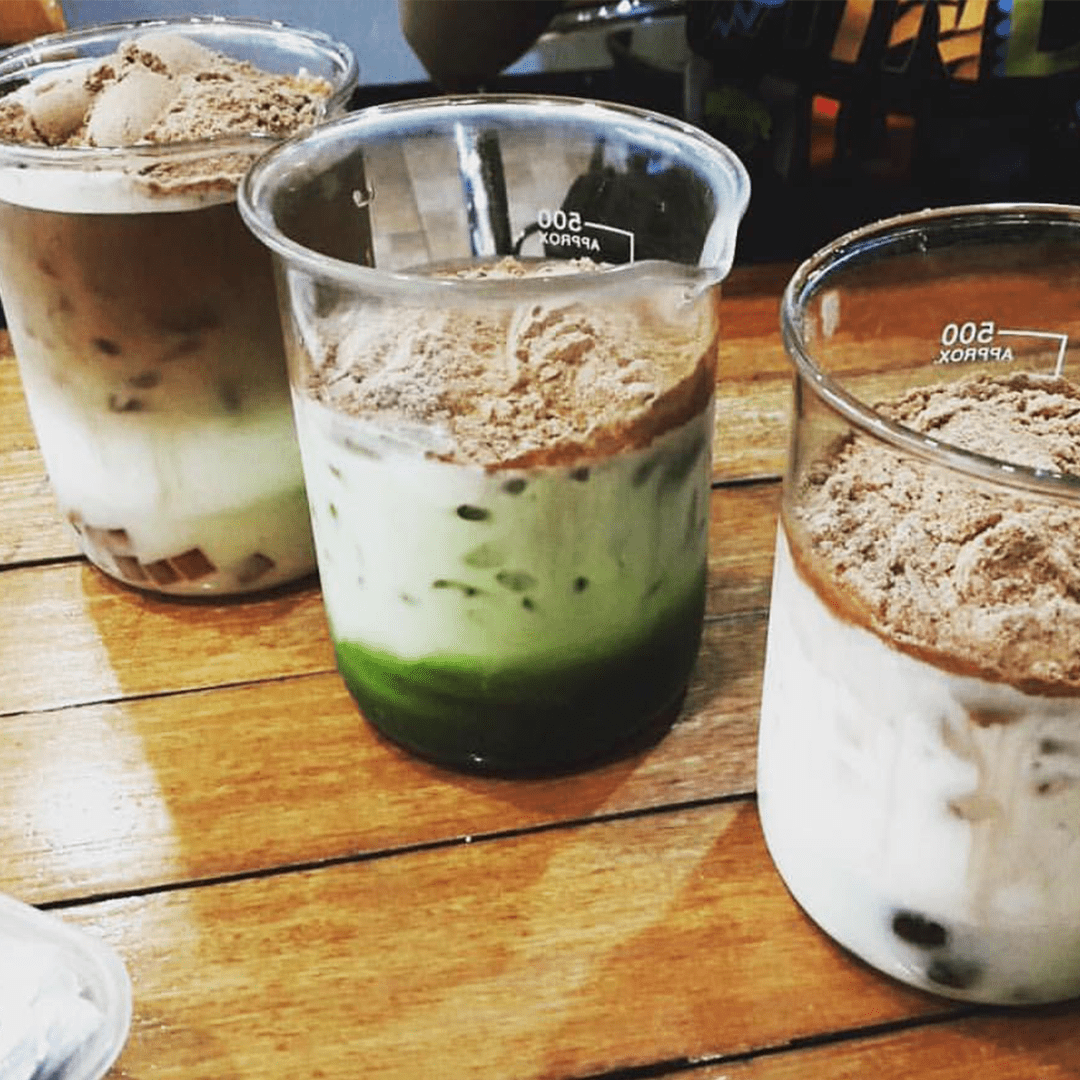 A Taiwanese shop serving a variety of drinks including milk tea, milo dinosaur, and other concoctions in lab flasks. This is definitely a hub for hipsters and science geeks.
Where to find: 2/F Legacy Bldg, 44 Shorthorn St, Project 8, Quezon City
5. Nomu Tea and Coffee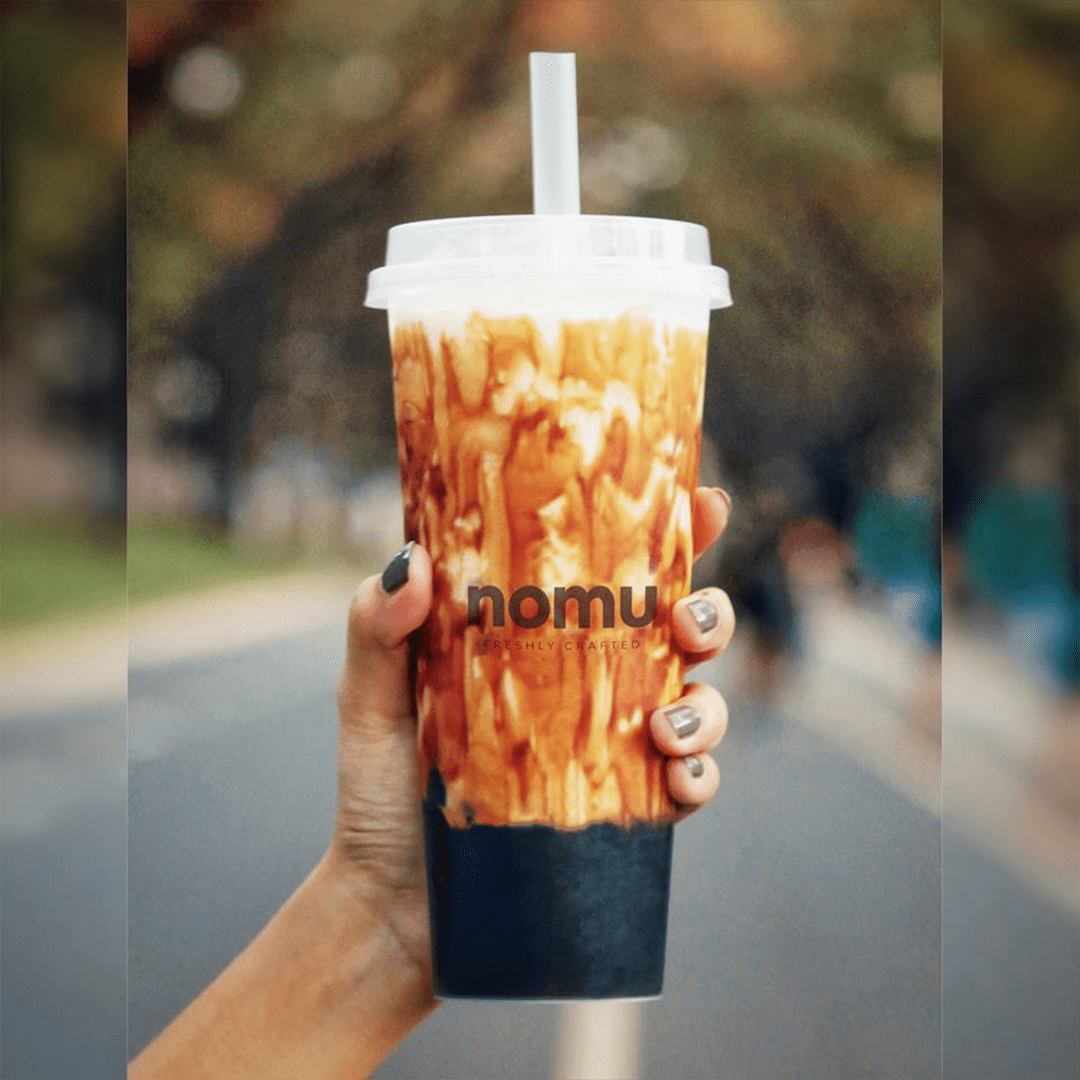 A small haven for tea lovers who believe in minimalism.
Where to find: UP Diliman
(Read: Beat Inflation: A Guide To Surviving The Starbucks Price Hike)
6. Tea 18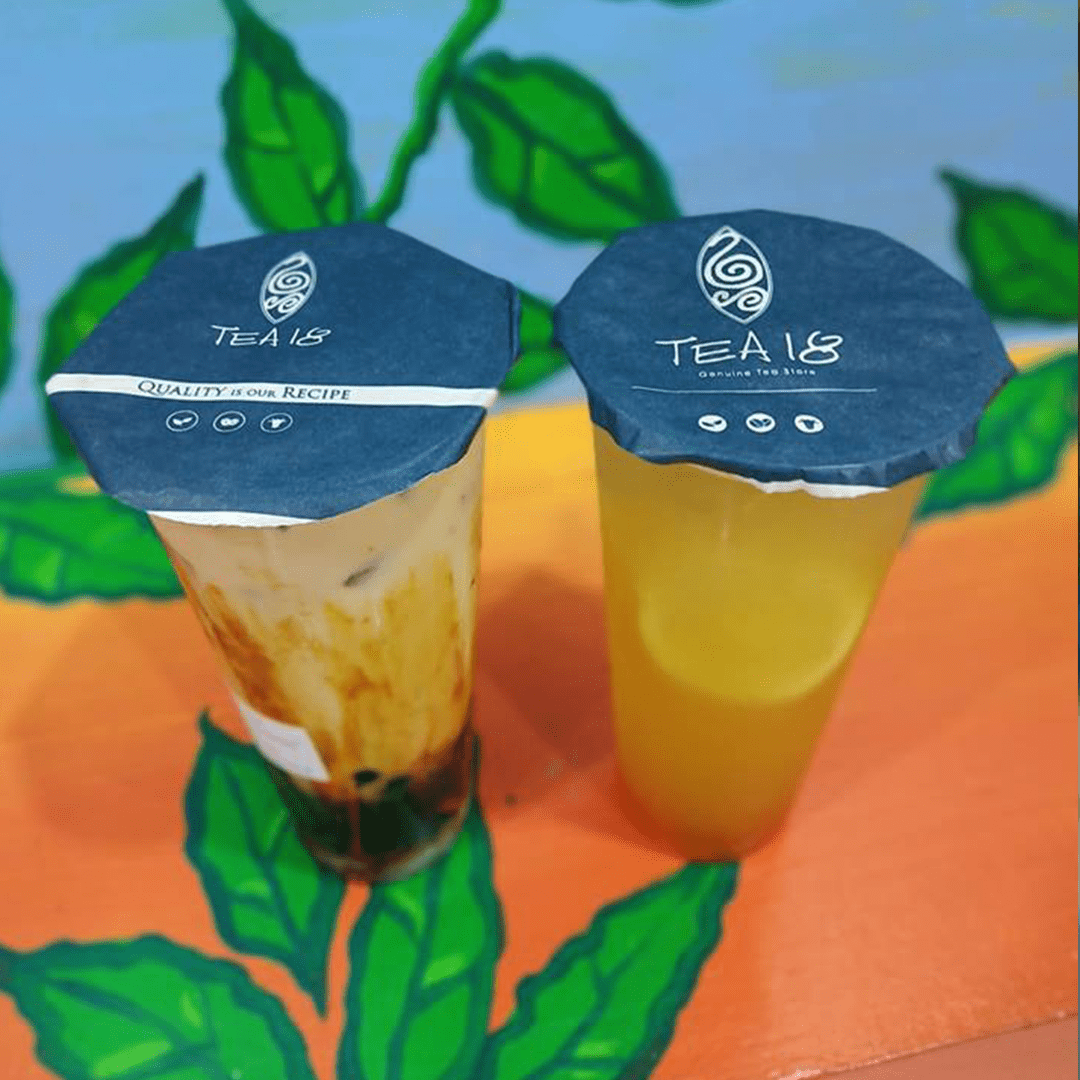 This shop creates these sugarless, full-flavored drinks everyone can enjoy.
Where to find: The Stratosphere, San Agustin Street, Salcedo Village, Makati City
6. The Alley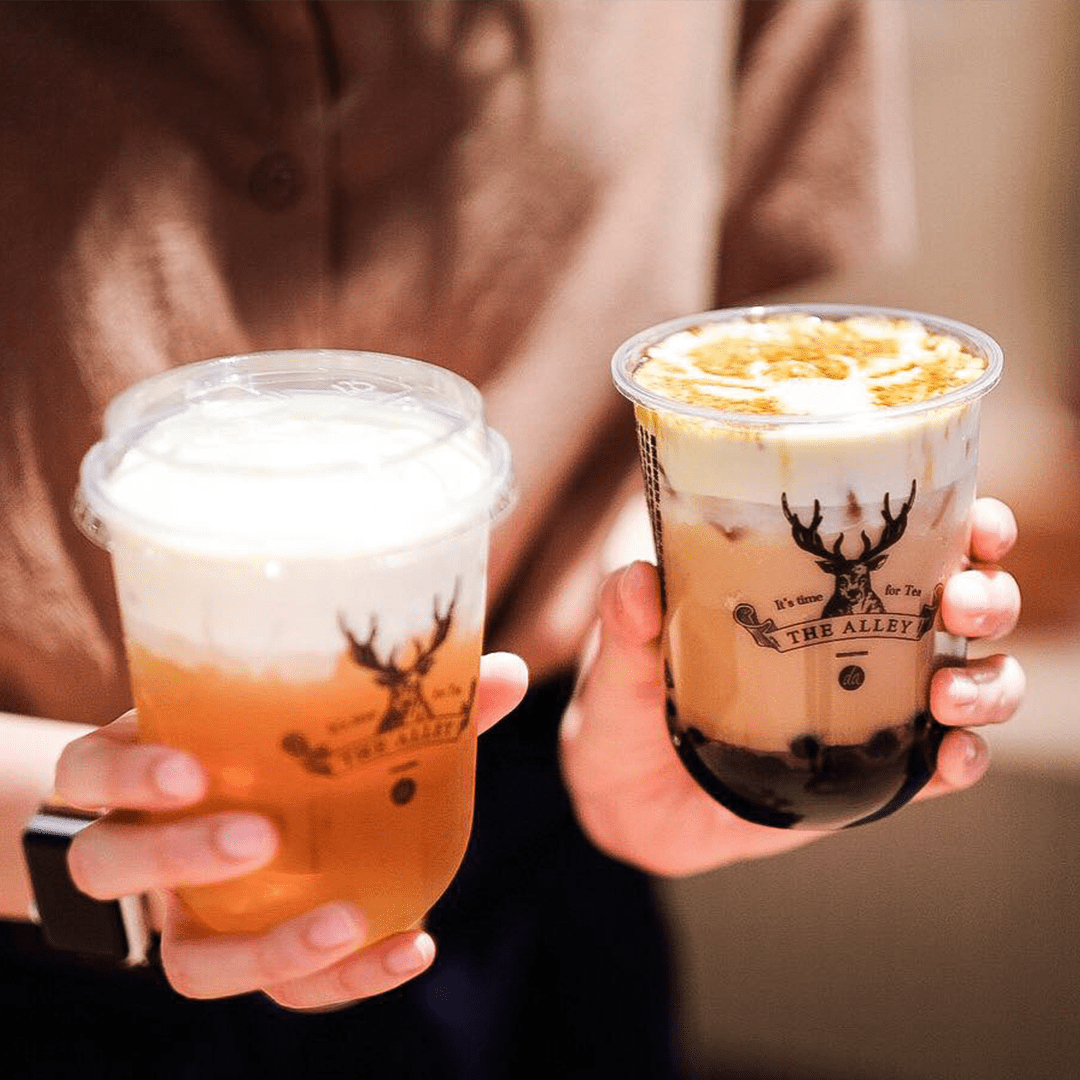 It's time for you to experience the wonderful taste of The Alley servings. The shop offers their own homespun sugarcane syrup and pearls popularly known as Deerioca. It also boasts the two Aurora-themed drinks that can win your Instagram feed.
Where to find: Ayala Cloverleaf, UP Town Center
7. Tsujiri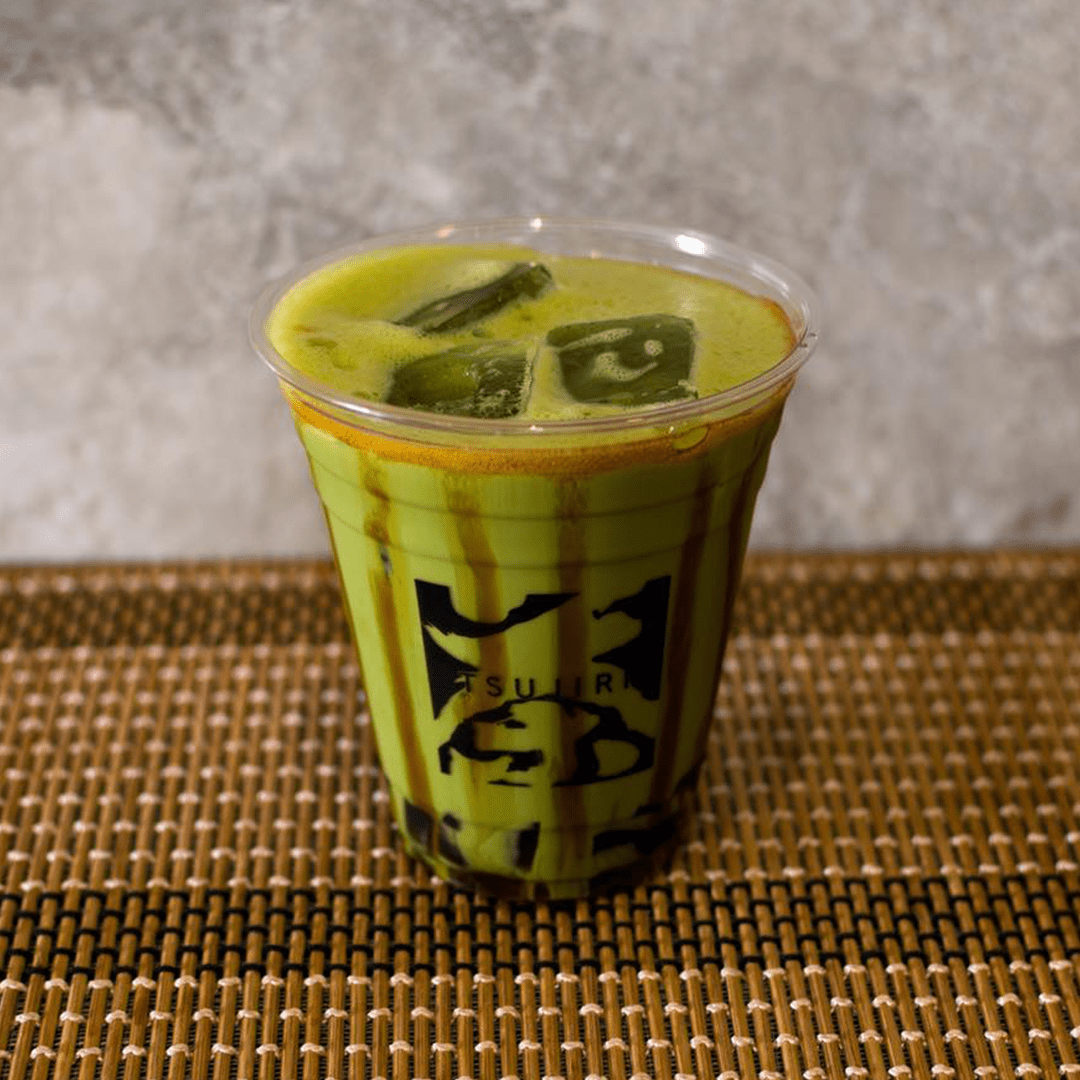 The café specializes in matcha-infused drinks and desserts. Take note: Tsujiri is a Japanese green tea matcha brand, born in Uji Kyoto and existing for more than 155 years. Matcha lovers should flock to this place!
Where to find: S Maison, SM Aura, and SM Podium
9. The Lost Bread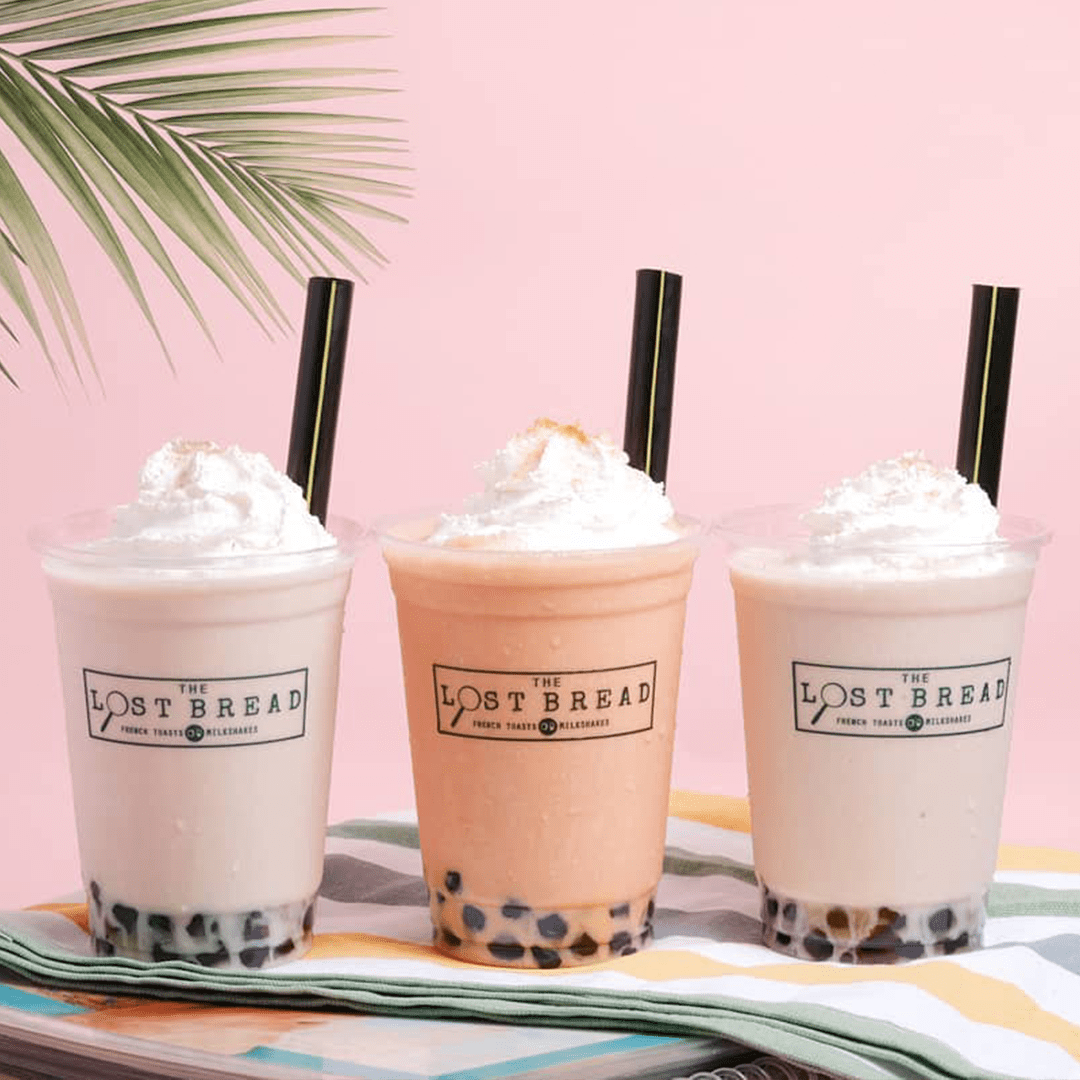 The homegrown café is known for its French toasts and milkshakes, but its take on a milk-and-tea combined drink will satisfy your creamy, milky, delish hankering.
Where to find: Glorietta, Megamall Mega Fashion Hall, Streat Food Park
10. Xing Fu Tang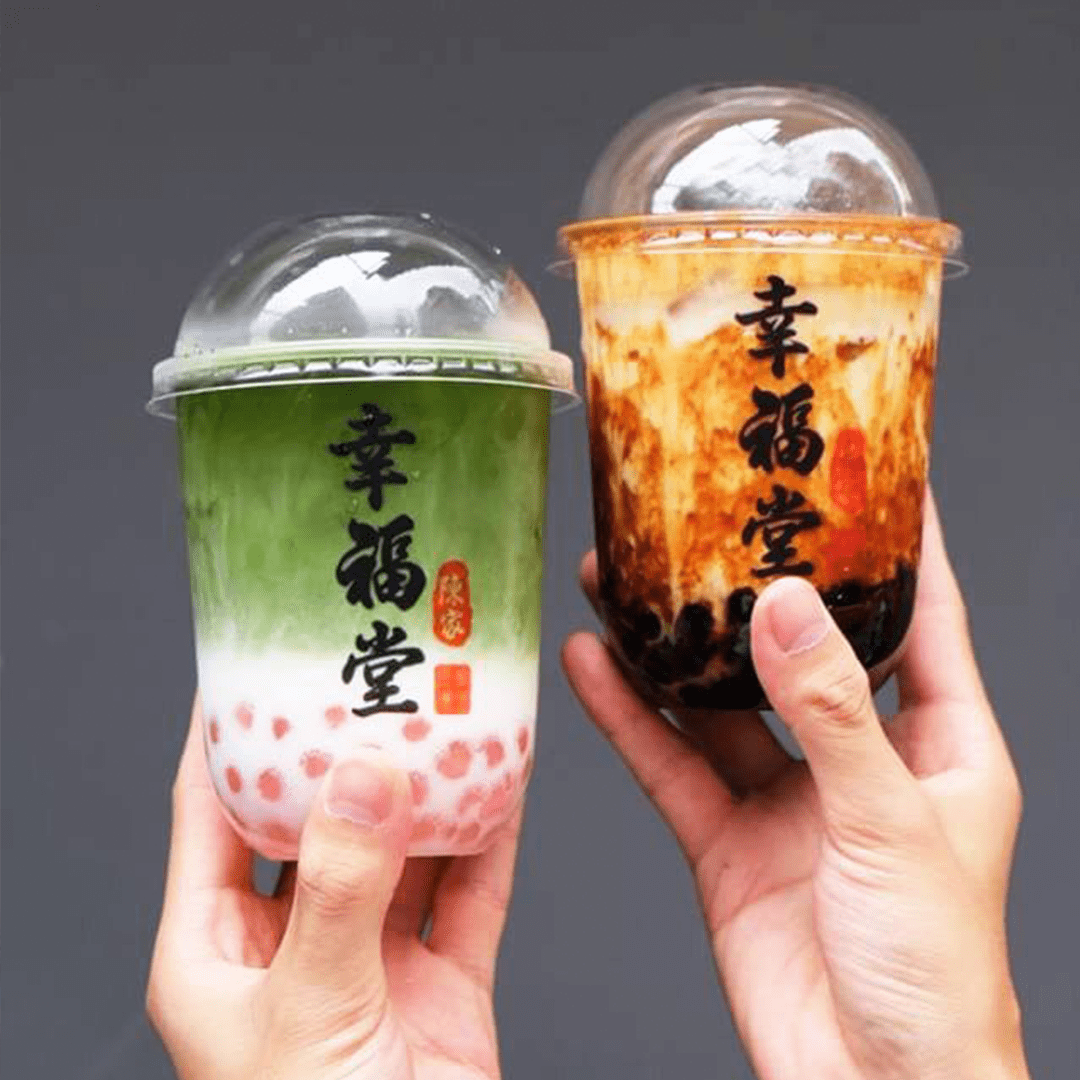 This brand is relatively new in the industry and just opened this year in Metro Manila, but it surely competes well with older brands.
Where to find: The Podium, Promenade Mall
Here's a takeaway: drinking milk teas in Manila is irresistible. They're perfect to quench a thirst in a very hot city. But remember that too much is bad – for your wallet and also your sugar levels.
Always drink just enough to keep the stress away and send positive vibes as wide as the rays of the sun that makes you thirsty in the first place.