Know More About The Bayanihan 2 Loan Moratorium And Rent Grace Period
3 min read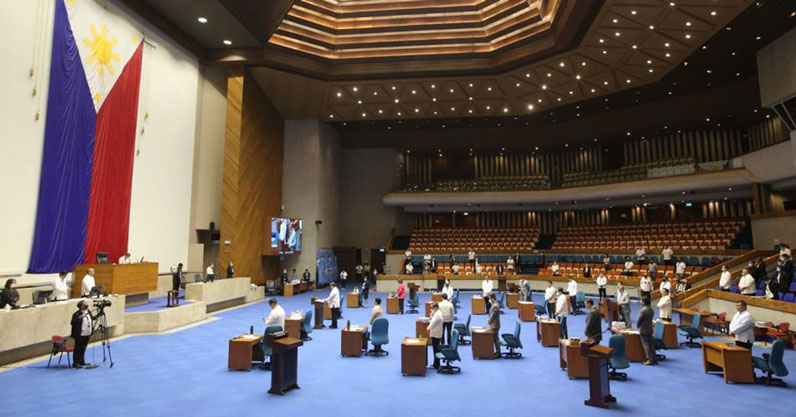 Relief is coming to ease the burden of the financially challenged with the passing of RA 11494, otherwise known as the "Bayanihan to Recover as One Act," or Bayanihan 2.
Bayanihan 2 been passed into law by the Office of the President on September 11, 2020, coming on the heels of the "Bayanihan to Heal as One Act" signed in March. And with the new law comes benefits that will provide you temporary relief while nursing financial wounds.
Bayanihan 2 also allocates some of its ₱165.5 billion fund toward all public and private medical frontliners so they could receive active hazard duty pay and allowances, income tax-free, for every month they served during the state of national emergency. Life insurance, accommodation, transportation, and meals will also be provided likewise.
60-day loan moratorium explained
A one-time moratorium that spans 60 days will be allowed for those having a hard time keeping up with their financial obligations. This includes:
Credit card payments
GSIS, SSS, Pag-ibig loan repayments
Financial lease obligations
Salary, auto, home, and personal loan repayments
Through Bayanihan 2, all banks, insurance companies, real estate developers, and other financial institutions are directed to provide the reprieve for loans and obligations falling under this calendar year without interests, penalties, and other charges.
The Republic Act states that: "All loans may be settled on a staggered basis without interest on interest, penalties and other charges until December 31, 2020, or as may be agreed upon by the parties. Nothing shall stop the parties from mutually agreeing for a grace period longer than 60 days."
It also allows the extension of the maturity, lengthening of repayment terms, and restructuring for existing loans. However, institutional loans such as interbank and bank borrowings are exempt from this grace period.
Insurance payments are not included in the moratorium. However, the Insurance Commission favored the same proposal.
This means that you can request for a 60-day grace period for your outstanding loans and obligations without incurring interest and late-payment fees. The moratorium can be extended provided that both parties agree. Contact your bank or respective financial institution to apply for this aid.
Read: Banks With Waived Instapay And PESONet Fees Until September, December 2020
30-day rent and utility payment grace period explained
Bayanihan 2 also provides a 30-day grace period for the payment of utility bills such as water, electric, internet and telecommunication, and residential and commercial rent in areas covered by enhanced community quarantine and modified enhanced community quarantine. No fees, interest, or penalties will be applied within the grace period.
Residential rent includes bedspaces, rooms, dormitories, apartments, houses, buildings, and/or land that is primarily used for residential purposes. Commercial rent pertains to the rent paid for the occupancy of any other property that is used for commercial purposes such as for profit or revenue.
Take note that rent is not waived but only postponed and must be paid after the grace period. Provision for extension of grace period is allowed but must be agreed upon by both the lessor and lessee.
After the grace period, unpaid utility bills may be settled on a staggered basis payable in not less than three monthly installments. While rent will be amortized in monthly installments until the end of the calendar year.
Eviction for failure to pay the residential or commercial rent due will not be enforced within the 30-day period. Rent increase will also be suspended under the same period.
Contact your utility provider and speak with your landlord/landlady for more information on how to take advantage of this aid, care of the Bayanihan to Recover as One Act.
What to do if the lessor violates the provision of the Bayanihan 2?
You can file a complaint to the Department of Trade and Industry (DTI) via the Fair Trade and Enforcement Bureau (FTEB) at any of their regional offices or online. The following details are needed in order to pursue action:
Complete name
Complete address of the residential or commercial unit concerned
Contact number of the lessor and the lessee
Date when the rental payment became due
Narration of the relevant and material facts and
Submission of documentary evidence, if any
Upon complaint, they will issue a notice of violation against a lessor. The lessor will then be required to submit a written reply within five working days from receipt of notice.
Read: How To Dispute Your Meralco Bill: Here Are Tips From Customers Who've Successfully Done So
Final thoughts
All of these provisions will undoubtedly be of substantial aid, especially amid sky-high unemployment rates and the current global economic recession. Be proactive and take advantage of these benefits while they're still available.