Car Insurance Add-Ons Explained: Benefits And Features You Need To Know
3 min read
First-time buyers, even those with years of experience, may not be fully aware of the coverages included in their comprehensive vehicle insurance policy.
To further protect your four-wheeled investment, car insurance add-ons are a necessity as these cover incidents ranging from natural to the man-made calamities.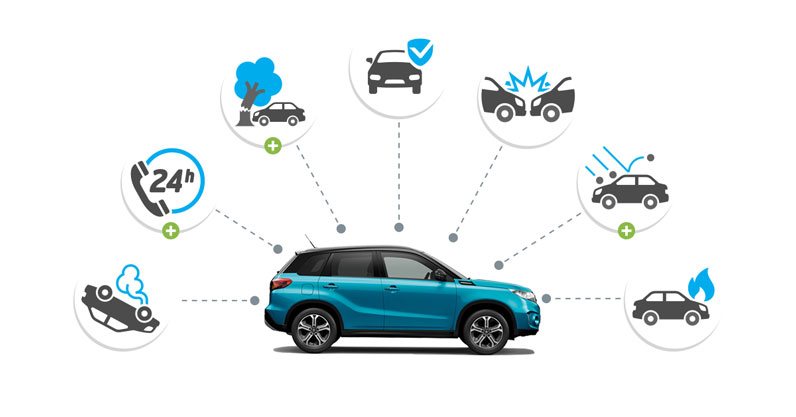 Paying a little extra for motorcar insurance add-ons goes a long way as you can enjoy special privileges not only for your beloved car but for passengers as well. 
Below are the eight add-on covers that is being offered by trusted car insurance companies today. Understanding each additional coverage enables you to decide which one to avail for worry-free driving anytime, anywhere.
1. Roadside assistance
This is one of the best additional perks in your insurance coverage because offers 24/7 help when your car breaks down on any road. It guarantees quick and reliable assistance by simply calling the customer service hotline of your insurance provider.
Its coverage includes emergency towing, crane removal, battery jumpstart, fuel delivery, tire change, locksmith services, and vehicle maintenance referrals.
While your car is being serviced, you will be provided with a substitute vehicle that can take you to your destination or they can book you in a hotel until your automobile is fixed.
In case of injuries, they can dispatch an ambulance for the hospital admission.
For proper documentation, they can coordinate with the police and file a report. In cases such as theft, you may call on your insurance provider for assistance.
Take note that fees apply to the mentioned privileges. Coordinate with your insurance company for further details.
(Read: Roadside Assistance: Why Should I Get This Car Insurance Add-On?)
2. Acts of Nature
Also known as Acts of God, this coverage is ideal for everyone as we live in a country with unpredictable weather. 
Damages caused by passing through a heavily flooded area, exterior damages during an earthquake, a faulty engine caused by ashfall and other damages due to natural calamities are included in this coverage.
Note that some car insurance providers may not include earthquakes and flooding to their coverage. We suggest verifying it first to your prospect issuer before availing of their services.
(Read: Acts Of Nature, Acts Of God: What You Need To Know About This Car Insurance Coverage)
3. Coverage for personal effects
Normally, insurance coverage will only shoulder damages to your vehicle. With this additional coverage, it will protect you from financial losses if valuable items such as laptops, phones, and others get stolen inside your car.
Again, not all insurance provider has this add-on. Coordinate with your preferred company first before getting their service.
4. Loss of use coverage
If you use car every day, loss of use is beneficial as insurers can provide a substitute vehicle that you can use if your insured car is damaged or stolen.
They can give transport service from your home to your destination and vice versa. A transportation budget or refund for the amount you spent on travelling is also an option.
This perk can cover up to 15 days of the insured's travel expenses.
5. Coverage for riots, strikes, and civil commotion
Living in an area where riots, strikes, and other man-made disturbances are frequent? We recommend getting this feature. Your insurer will shoulder all repair expenses such as a scratched windshield, bumper dents, and the likes from the said events.
It is advisable to include this extra as it can protect your vehicle while driving on sites with public disturbance.
6. Personal injury protection
Also known as lost wage recovery, personal injury protection is suitable for breadwinners, single parents, and working students as your insurance company will compensate a portion or your full salary once you got injured in a car accident.
7. Coverage for pet injury
If you often bring your fur babies on road trips, this extra is advisable as your insurer guarantees financial aid in case your pet got injured during a vehicular accident.
In the event of their death, they can provide a customized burial for your beloved companion.
8. Legal assistance
Settling legal concerns related to vehicular accidents is time-consuming, stressful, and costly. Availing this add-on assures financial support that will cover legal fees.
In case of damage to property, injury, or even death of a third-party individual, your insurer will provide monetary and legal assistance.