All Your Burning Questions About Credit Cards, Answered
4 min read
Contrary to popular belief, credit cards aren't all bad; it's how you use them that defines them as a boon or bane.
Despite the convoluted terms that come with owning plastic, you don't really need an astrophysics degree to understand some of the most common credit card concerns.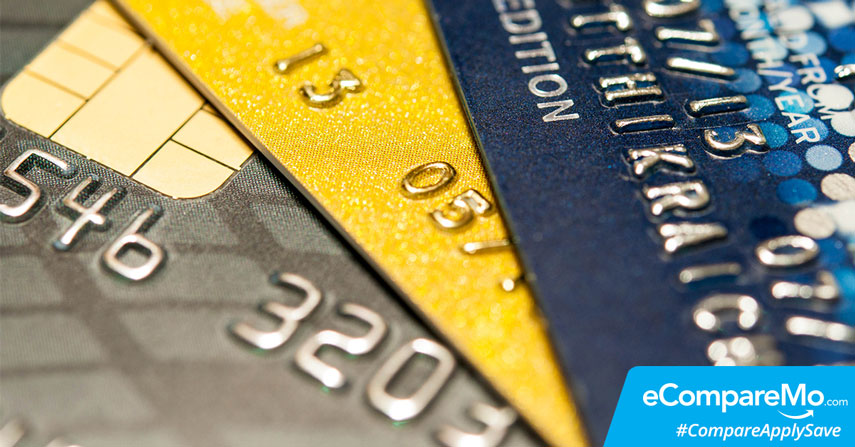 What happens when I make the minimum payment on my card?
Wondering how much more you spend if you pay only the minimum amount due on your credit card statement?
Say, you have a P20,000 outstanding balance with a 3.5% interest charge per month. Here's a sample interest computation from a bank, given that the minimum payment due is 4% of the total balance or P200, whichever is higher.
| | | | | | |
| --- | --- | --- | --- | --- | --- |
| Statement month | Retail purchase | Payment | Interest | Outstanding principal balance | Total statement balance |
| 1 | P20,000 | | | P20,000 | P20,000 |
| 2 | | P800 | P694.40 | P19,200 | P19,894.40 |
| 3 | | P795.78 | P690.73 | P19,098.62 | P19,789.36 |
| 4 | | P791.57 | P687.09 | P18,997.78 | P19,684.87 |
| 5 | | P787.39 | P683.46 | P18,897.47 | P19,580.93 |
| 6 | | P783.24 | P679.85 | P18,797.70 | P19,477.55 |
| 7 | | P779.10 | P676.26 | P18,698.44 | P19,374.70 |
| 8 | | P774.99 | P672.69 | P18,599.72 | P19,272.41 |
| 9 | | P770.90 | P669.14 | P18,501.51 | P19,170.65 |
| 10 | | P766.83 | P665.60 | P18,403.82 | P19,069.43 |
| 11 | | P762.78 | P662.09 | P18,306.65 | P18,968.74 |
| 12 | | P758.75 | P658.59 | P18,209.99 | P18,868.59 |
However, note that the interest rate varies from one card to another. You can compare credit card interest rates and features here.
What is the inter-debt relief program?
Last year, the Bangko Sentral ng Pilipinas (BSP) teamed up with the country's biggest credit card issuers to put the inter-bank debt relief program (IDRP) in place. According to the Credit Card Association of the Philippines (CCAP), the program aims to rehabilitate and give "financially distressed customers" a second chance.
With the IDRP, distressed credit cardholders can get a repayment scheme with friendly terms such zero-percent interest and up to 10 years of payment for severe cases.
Is there anything I can do about excessive fees on my statement?
If you've seen your credit card statement filled with tons of financial charges, penalties, and other interests, you may think that these fines are too much. However, the Bangko Sentral ng Pilipinas has no regulation to put a ceiling on these fees.
The only thing the central bank can mandate is for financial institutions to disclose these financial penalties. And the only thing you, as a cardholders, can do to avoid excessive penalties is to pay your balance on time and in full.
Can I use my savings account to settle my balance? 
Yes, you can use your savings account in the same bank to pay for your debt.
"The credit card issuer can offset a credit cardholder's deposit with the former for any amount due and payable on the credit cardholder's credit card account which have not yet been paid," the BSP notes. However, banks can only offset your unpaid credit card amount when there's a prior agreement.
Can a bank suspend my account or terminate my card for good?
Whether you like it or not, banks have the final say on that. Depending on the contract, they can revoke, suspend, or terminate the effectivity of your card if the circumstances warrant it. Be sure to ask your issuer about it.
What's the SOP for filing complaints?
Credit card concerns? You have at least 20 days from the statement date to inform the banks about it. After you file a written complaint, they will have up to 10 days to send an acknowledgement statement before they conduct an investigation.
Credit card companies will then have up to 90 days to resolve the problem. However, they can still bill you the disputed amount and apply certain charges on your account.
What can I do if I'm being harassed by a collection agent?
If a collection agent resorts to violence, obscenity, disclosure of your statement to others, false legal threats, unreasonable contact such as in the wee hours, and other unfair means to collect from you, you can report them to the Financial Consumer Affairs Group of the BSP.
What happens if I change my address without notifying the bank?
"A cardholder who abandons or surreptitiously leaves the place of employment, business or residence stated in his application or credit card, without informing the credit card company of the place where he could actually be found may be liable," says the BSP.
It can be counted as an intent to defraud if the person suddenly changes billing address without prior notice if the person has an outstanding balance of at least P10,000 for at least 90 days.
What can I do if my credit card is lost or stolen?
In the event that you lose your credit card, it is absolutely necessary to inform your credit card issuer about it. All banks have toll-free 24-hour hotlines to assist their customers.
You should report your lost card and have it deactivated immediately to avoid the unauthorized penalties and charges incurred by your account.
Have more questions? Write them in the comments and we'll have eCompareMo's banking experts answer them.