After Online Seller And Digital Economy Taxation, Here Comes 'Junk Food Tax'
3 min read
This time, the government is training its sights on junk food tax.
The pandemic significantly dealt a huge blow to our economy, causing our revenue generation to plummet for the past four months. With the national coffers still reeling from the loss due to the quarantine, lawmakers found a new target for potential tax collections.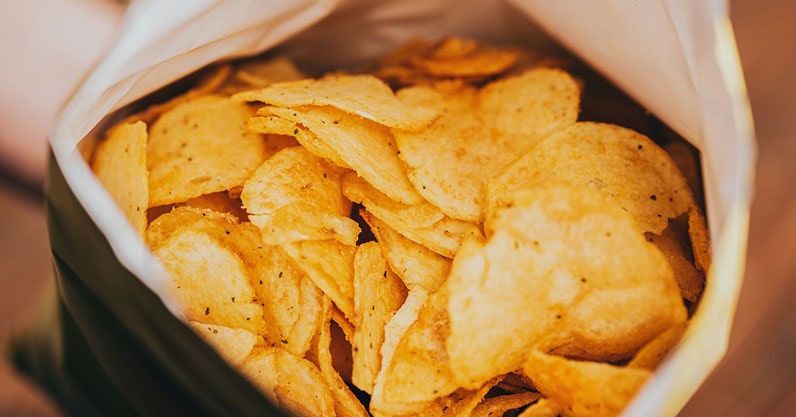 According to Senator Sherwin Gatchalian, the upper house is studying how the government can slap junk food with tax, hoping that revenue collection will improve and offset the negative effects of COVID-19 to taxes. However, there is still no bill filed by anyone from the legislature that will accelerate such call.
The senator, who also acts as the vice chairman of the senate committee on economic affairs, said that taxing food items like corn and potato chips are appropriate because they do not have any nutritional value.
"The other possible sin tax that government may possibly look at is from junk food, which has zero nutritional value and targets the youth. It has been proven that junk food causes obesity and other heart ailments," Gatchalian said in a report by Philstar.
This isn't the first time Gatchalian targeted the junk food industry as a source for government revenue. Last year, the Department of Health (DOH) proposed that salty chips and other non-essential snack food items should also be covered by the country's sin tax policies.
In a statement, Gatchalian backed the department's stance, saying that "taxing junk food will discourage our children, and adults alike, from consuming food that will impair their health."
What is considered junk food?
Last year, the DOH only mentioned potato chips as one of the few items belonging to the junk food category. According to the agency, they're targeting food items that are "practical and are often consumed by the public but are really salty."
However, both potato-based products and salty snacks just comprise a certain chunk of the junk food group. Other items that can be considered non-essential food include corn-based chips, sweet products like candies, gums, chocolate-based snacks, among others.
Andrew F. Smith, a writer and food lecturer known for his extensive study on junk food, defines junk food as "those commercial products, including candy, bakery goods, ice cream, salty snacks and soft drinks, which have little or no nutritional value but do have plenty of calories, salt, and fats."
"Fast foods are ready-to-eat foods served promptly after ordering. Some fast foods are high in calories and low in nutritional value, while other fast foods, such as salads, may be low in calories and high in nutritional value," he added.
(Read: BIR Wants Online Sellers To Register Businesses By July 31)
Targeting manufacturers
Despite zero to low nutritional value, consumption of junk foods is still strong in the country, especially with a younger demographic—and the manufacturers' financial statements show how lucrative the business is.
Universal Robina Corporation, JG Summit Holdings' food and beverage arm, shows a whopping year-on-year increase in sales of food items.
Last year, the company recorded sales of ₱134.18 billion, which jumped from four percent after 2018's sales of ₱127.77 billion. The company's line of products includes products like Chippy, Nova, Piattos, Chiz Curls, among others.
Aside from junk food tax, other sectors have been targeted by the government to offset the losses due to the pandemic. Just recently, Albay Representative Joey Salceda proposed taxes that will impose levies on subscription to streaming subscriptions, e-commerce platform sales, and digital ads.
Separately dubbed as Netflix tax, Lazada tax, and Facebook tax, the government wants to target these sectors for more revenue for the government.