A Comprehensive Guide To Pag-IBIG Multi-Purpose Salary Loan Application
4 min read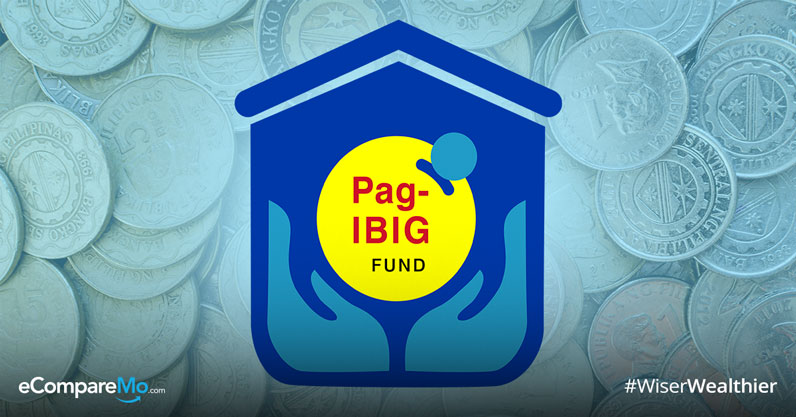 Pag-IBIG Fund was established as a national savings program to provide financial assistance for both private and government employees. Their Multi-Purpose Salary Loan is a short-term loan program for qualified borrowers.
Pag-IBIG Loan Purposes
Home renovations or improvements
Capital for small businesses
Educational or medical expenses
Bills or credit card payments
Travel
Car repair
Debt consolidation
Loan Eligibility
To qualify for a Pag-IBIG Salary Loan, here are the things you need to accomplish:
Must have completed at least 24 months' worth of total contributions, or a total PAG-IBIG membership savings of at least P4,800.
Must have at least one PAG-IBIG membership savings in the last six (6) months, one month before application.
If the applicant has an existing PAG-IBIG Housing Loan, it must be in good credit standing and not in default, on the date of PAG-IBIG Salary Loan application.
If the applicant has an existing PAG-IBIG Multi-Purpose Salary Loan or Calamity Loan, the accounts must be in good credit standing and not in default, on the date of loan application.
The applicant must submit complete proof of sufficient income.
Pag-IBIG Loan Requirements
To have a faster loan application approval, complete the following documents:
Photocopy of at least two (2) valid IDs
Proof of income—photocopy of latest pay slips equivalent to a month's salary
For Employed Applicants:
Accomplished "Certificate of Monthly Net Income" at the back of the application form of MPLAF by the employer. As an alternative, you may submit a photocopy of one-month payslip/s authenticated by your company's authorized representative.
SSS or GSIS Number
Signature of employer's Head of Office or Authorized Signatory on the MPLAF
Pag-IBIG Employer ID Number
Agency Code and Branch Code of your chosen Pag-IBIG branch
For Self-Employed or Individual-Payor Applicants:
Photocopy of either Business Mayor's Permit, Commission Vouchers, or Other valid proof of income
How much can you loan from Pag-IBIG Multi-Purpose Loan
A total of P200 per month goes to your PAG-IBIG contribution, with the P100 coming from your monthly salary and the other P100 paid by your employer.
The total amount of your contribution in months will then be multiplied to the following loan value percentages:
| | |
| --- | --- |
| Number of monthly contributions | Total Accumulated Value (TAV) |
| 24 to 59 months | Up to 60% |
| 60 to 119 months | Up to 70% |
| At least 120 months | Up to 80% |
For example, an individual who has accumulated a total monthly contribution of 30 months will get a total of P3,600 Pag-IBIG Loan amount.
30 (months) X P200_____ = P6,000 X 0.60______ P3,600
The loan interest rate is 10.75 percent per year, considered as one of the lowest rates in the country. It is paid in equal amounts for the duration of your loan term.
To make things easier, you can always use the PAG-IBIG salary loan calculator available on their website. This will help you know how much you'll get and pay for.
Pag-IBIG Salary Loan application
To apply, download and completely fill in the Pag-Ibig Multi-Purpose Loan Application Form (MPLAF).
To be eligible for this loan type, you need to be an active member at the time of loan application and must have five (5) posted monthly contributions for the last six (6) months.
File your application form and documents to the nearest Pag-IBIG Office. You will then be issued a Pag-IBIG Citi Prepaid Card where your loan proceeds will be credited.
Please note that if you happen to work in various cities/provinces, your record is not consolidated. Since the Pag-Ibig System is not centralized yet, in this event, you need to personally request to consolidate all your contribution and to gather all your monthly contribution from the different working places.
How long does it take to get Pag-IBIG Loan approved
The Pag-IBIG loan processing time is usually one to two weeks. If you want a faster loan release, make sure that you file your application at the Pag-IBIG branch that keeps all your records. If not, you need to wait for at least 23 working days before your loan will be released.
Pag-IBIG disbursement of loan proceeds
Upon approval of your loan, the money will be disbursed through either of the following:
Direct deposit to your cash card
Payroll account card
Through check
Loan repayment
If you are employed upon disbursement of the loan, the monthly amortization will simply be deducted from your salary.
For self-employed or individual-payors, you may choose from the following payment methods:
An auto-debit arrangement with accredited banks
Over-the-counter payment
Remittance to Pag-IBIG office
The loan must be paid up to a maximum period of 24 months.
Pag-IBIG Loan renewal
You may renew your Pag-IBIG Salary Loan application granted that you have paid for at least six months of amortization. Your remaining balance will be deducted from your new loan.
This also applies for renewal of Calamity Loans. The Multi-Purpose Salary Loan and Calamity Loan will be treated as separate if you were able to pay the latter.