A Brief History Of The Credit Card And Its Usage In The Philippines
3 min read
One of the greatest perks of being an adult is becoming qualified for a credit card. These shiny pieces of plastic are your gateway to a whole new world of shopping and dining convenience and other benefits.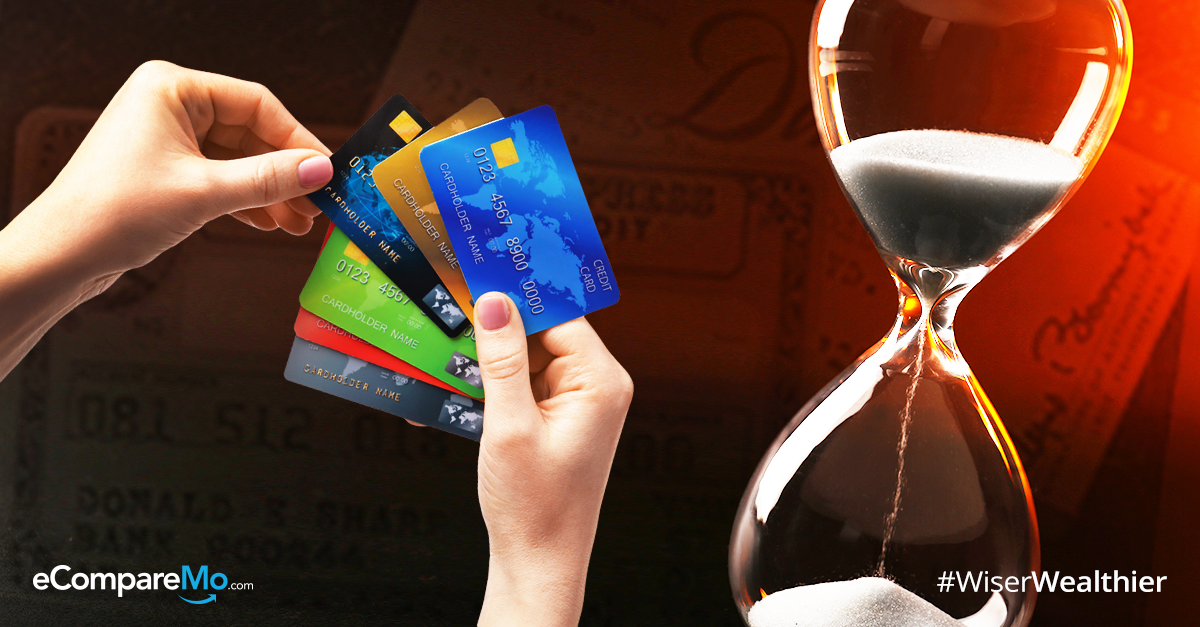 Although the country still falls behind our Southeast Asian neighbors in terms of credit card usage, having one is still aspirational. How exactly did these pieces of plastic become means of transaction and a financial life goal?
Where and when did the credit card come about?
Before credit cards were invented, payments were made through a token that held economic value. Be it a herd of cows or a wad of cash, this direct form of payment was pretty inconvenient and at times dangerous.
The credit card was the evolution of payment tokens, a pocket-sized plastic apparatus that took the place of cash in favor of a faster and more convenient way to buy things. Here's a timeline to illustrate how the predecessors of credit card existed:
1850 – American Express was formed to go toe to toe with the US Postal Service in terms of quicker deliveries. Later on, the company shifted to money orders, which was a safer way to pay than cash.
1865 – Department stores started issuing charge coins, which was one of the earliest forms of "buy now, pay later" tokens.
1914 – More department stores started to offer in-store credit. However, their credit program was only applicable to one store.
1935 – Charge plates, a card that featured details like the owner's name and address, started to boom. They're the closest thing to credit cards before they became what they are now.
1950 – The first inter-establishment "credit card" was launched by Diners' Club. The first batch of these credit cards merely came in cardboard.
1959 – American Express started issuing plastic cards to its customers.
1966 – A group of California banks teamed up together to create a credit card union called Interbank Card Association. Later, it was changed to Master Charge: The Interbank Card and then its current, very familiar name of Mastercard.
1969 – IBM engineer Forrest Parry created the prototype for the magnetic stripe credit card. He simply taped a piece of the magnetic stripe to a cardboard using clear adhesive tape and the product was developed from there.
1970 – IBM issued the first magnetic stripe plastic card that would forever change the way credit cards.
1981 – The first form of credit card rewards program was unveiled by American Airlines.
2015 – Europay, Mastercard, and Visa announced its shift from magnetic stripe to an embedded chip in the card. Banks would, later on adopt this technology in favor of security.
When did the credit card first come to the Philippines?
Although the magnetic stripe-equipped credit card started its circulation in the seventies in the United States, it was not until 1982 when Filipinos first saw their own credit card.
A company called Philippine Commercial Credit Card started the first wave of cashless payment options in the country. Eventually, the company changed its name to Bankard Inc., which is now part of the Yuchengco Group of Companies.
Apart from being the first credit card issuer in the Philippines, Bankard also hit a lot of milestones in the local credit card industry such as:
Deferred payment plan of up to 12 months (1986)
License from MasterCard International (1991)
Computerized phone support hotline for its customers (1994)
Listed as a publicly traded company at the Philippine Stock Exchange (1995)
License from Visa International (1995)
Credit card airline miles program (1996)
Reloadable electronic card (1996)
Online payment via website (1997)
Credit cards by the numbers
18: Banks allowed by the Bangko Sentral ng Pilipinas to issue credit cards in the Philippines
10: Years a person can pay his credit card debt through debt restructuring program
35: Percentage of payments in malls through credit cards
15: Percentage of credit card debt in the Philippines considered delinquent
121: Credit cards from different banks you can choose from eCompareMo
1.60: Lowest interest rate offered by a credit card in the Philippines
7,000,000: Estimated credit cardholders in the Philippines as of 2015
8,400,000: Estimated number of credit cards issued in the Philippines as of 2016
500,000,000: Amount in Philippine peso lost to credit card fraud in the country
862,000,000: Amount in Philippine peso declared by the BSP as total credit card receivables for 2017
Sources: Web Archive.org, Credit Cards.com, The Philippine Daily Inquirer, GMA Network, Banko Sentral Ng Pilipinas