5 Best Credit Cards For Starters: 2018 Update
3 min read
Every new year is full of unlimited possibilities. And there is no better time than now to start planning things out for the foreseeable future.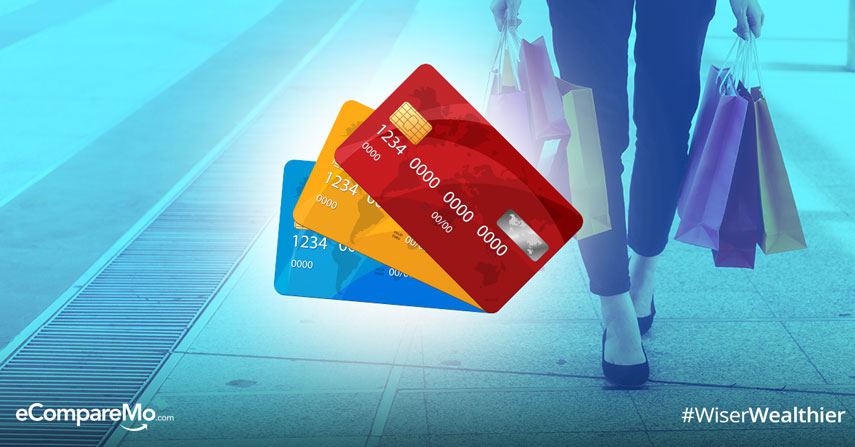 If you're in the market for the perfect credit card for first-time cardholders, look no further. We narrowed down the list to five cards.
They all come with low-interest rates and features fit for beginners that can help you build a solid credit score. Used wisely, these credit cards will help first-timers manage your finances, and aid in your plans for 2018 and beyond.
1. Citi Simplicity+ Card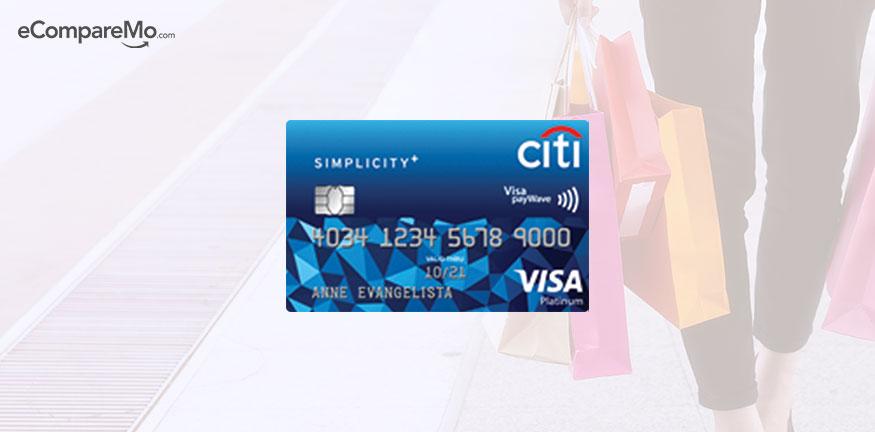 Monthly Interest Rate: 3.50%
Annual Fee: Free for Life
Rewards Conversion: No rewards program
The Citi Simplicity+ credit card comes with its own unique features that are apt for the new year and new card owners. There's nothing quite like owning a credit card with no late charges, and with no over-limit fees. All these first-of-its-kind features come with a 10% interest payback when you settle at least the minimum amount on or before your due date.
This card best for people with a busy lifestyle, as it encourages cardholders to build a solid credit score by not charging late payments and rate hikes, and gives you a 10% interest back even if you just paid the minimum amount due.
Getting the Citi Simplicity+ credit card opens you to the generous Citi promos and privileges. Apply online now and get FREE Fitbit Flex 2, New Balance shoes, and sunglasses from Oakley or Rayban worth P6000.
2. EastWest Practical MasterCard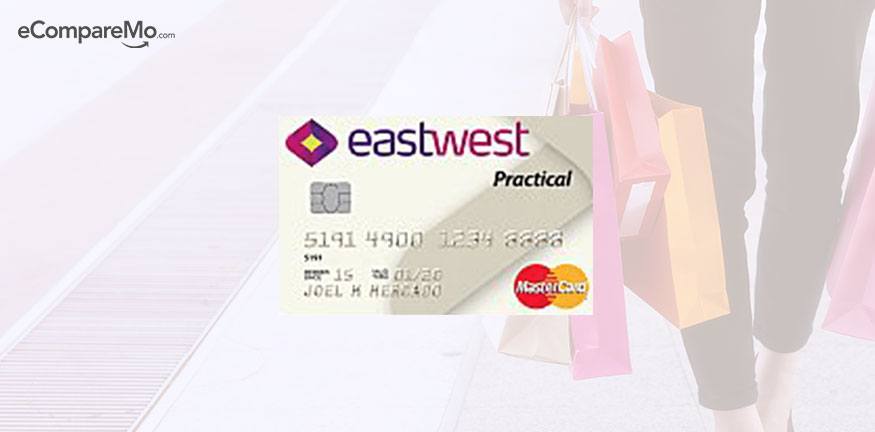 Monthly Interest Rate: 3.25% for transactions in supermarkets, drugstores, and gasoline stations, and 3.49% for other transactions
Annual Fee: P1,400 Principal, P700 Supplementary – choose to pay the annual membership fee either monthly, quarterly, or once a year
Rewards Conversion: No rewards program
Credit card newbies will surely enjoy the light and flexible payment options of the EastWest Practical MasterCard. The monthly minimum amount due is only equivalent to 3.5% of your total statement balance, or P200, whichever is higher. As for the annual membership fee, you choose to pay it in quarterly or monthly installments, whichever is easier for you.
These light options make it easy for you to regularly pay your bills on time, and enjoy more of the EastWest Credit Card perks. Use the EastWest Practical MasterCard anywhere in the world, and have your bills automatically paid in Philippine Peso. The card is protected by the latest security features and the Quick Bills Facility offers payment convenience for first-time credit card holders.
3.  AUB Easy MasterCard
Monthly Interest Rate: 2.95%
Annual Fee: Free for Life
Rewards Conversion: P20 = 1 Rewards Point
Aside from having one of the lowest interest rates in the market, the AUB Easy MasterCard is packed with some of the best starter credit card features there are. You'll get to choose how often you want to pay in a month and what is your ideal payment date. You can choose to pay weekly, twice a month, or once a month.  Never miss your due date again by choosing a payment date that works best for you.
Not only that but, if you pay on time you're rewarded with the zero-interest rate for new purchases. Also, your every P20 purchase is also converted to one (1) rewards point you can exchange for airline tickets, shopping and dining gift certificates, travel vouchers, and even cash rebates.
4. Bank of Commerce Classic MasterCard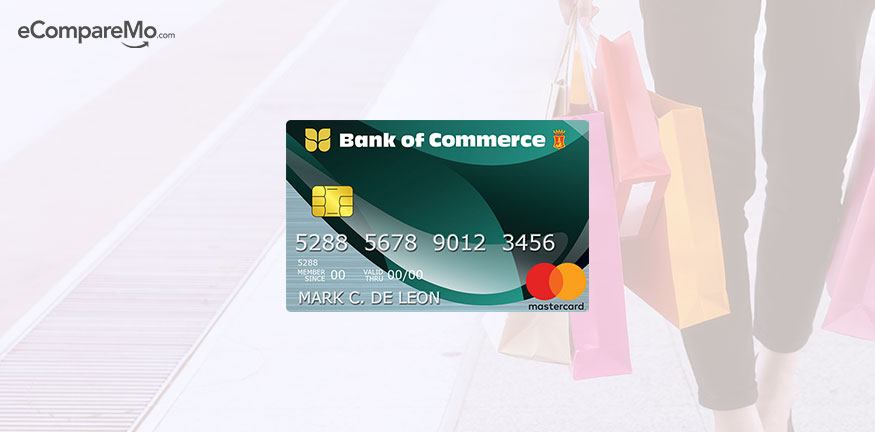 Monthly Interest Rate: 3.25%
Annual Fee: First Year Free – P1200 Principal, P600 Supplementary
Rewards Conversion: P25 = 1 Rewards Point
Financial flexibility and accelerated rewards make up the starter credit card package of the Bank of Commerce Classic MasterCard. There's the regular P25 to one reward points conversion, then there is the accelerated five (5) times rewards points when you shop and dine at Bank of Commerce partner establishments.
The easy installment options give lower monthly interest rates on big transactions such as tuition fees, or hospital bills. Selected establishments also offer installments with 0% interest rates payable in either 3, 6, 12, 18, 24, and for up to 36 months.
 5.  HSBC Red MasterCard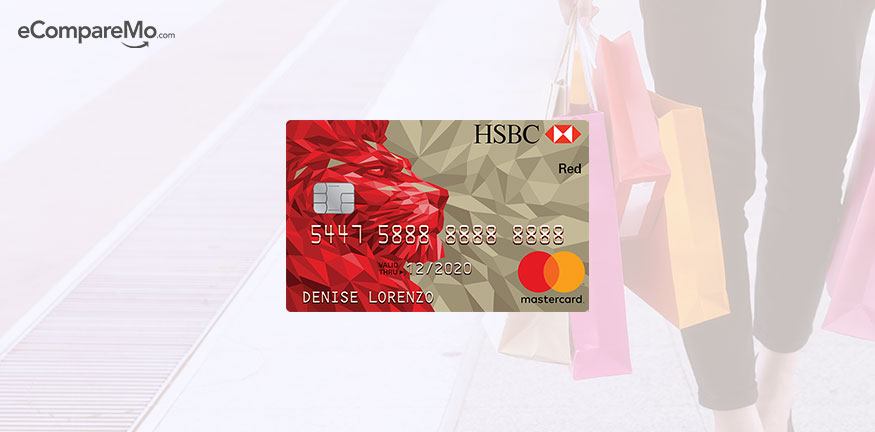 Monthly Interest Rate: 3.5%
Annual Fee: P1500, waived on the first year
Rewards Conversion: P20 = 1 Bonus Point
Credit card first-timers planning to travel the world would do great with an HSBC Red MasterCard. It offers 4x Bonus Point for local shopping and dining card charges, and for online and international transactions, too. Exclusive privileges are also available in over 27000 establishments worldwide.
This is all provided with waived annual membership for the first year. If you need more convincing, the HSBC Red MasterCard allows new cardholders to fly to select local destinations for free, via Philippine airlines for the first P5,000 spend.