The Elite Five: The Best Premium Credit Cards
3 min read
Premium credit cards are coveted because of their elite status. And it's no wonder because as far as credit card perks go, they come with only the best of the best features.
And by best, we mean next-level lifestyle perks such as free airport lounge access, free travel insurance, cashback, and accelerated rewards points.
In this post, we've compiled five of the best platinum credit cards in the Philippines. These elite credit cards bring high-flyers and big spenders the best value for their money.
And while the best programs usually come with annual fees, one of these premium cards has the additional perk of a free-for-life annual membership fee.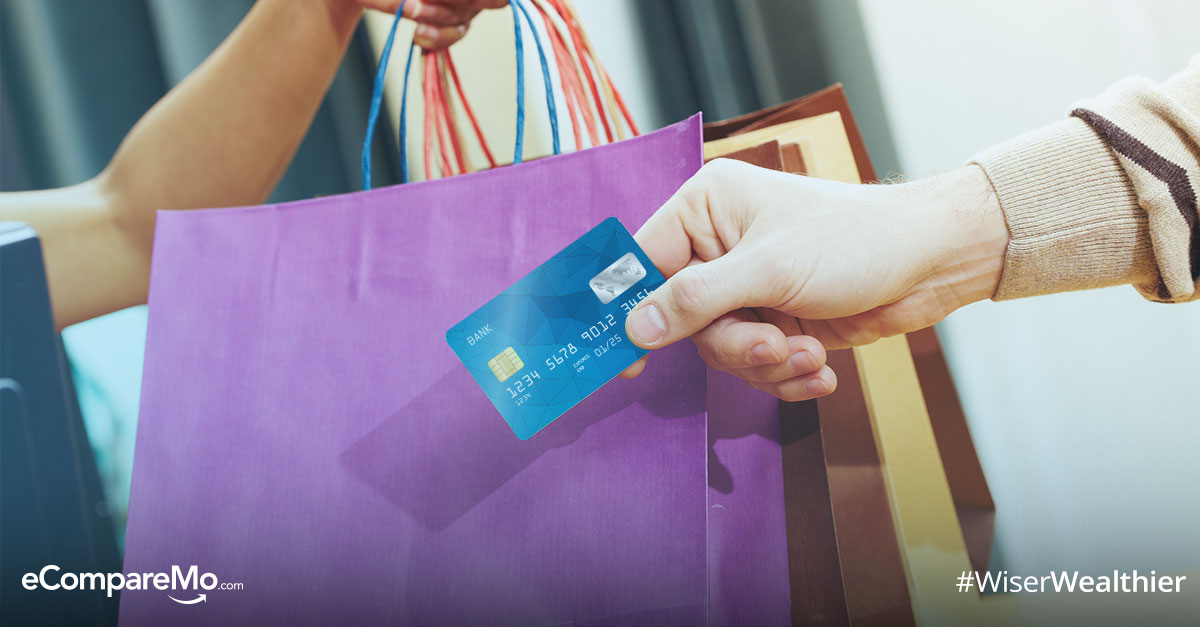 See which of these premium credit cards can give you the best rewards fit for your lifestyle.
HSBC Platinum Visa
The HSBC Platinum Visa credit card lets you in on awesome travel rewards here and abroad. With free travel insurance and more exclusive rewards, it's the best travel companion for anyone who wants to rack up air miles through its accelerated rewards programs.
Minimum Annual Income: P500,000
Main Perks:
P25 = 1 air mile
4x Bonus points with every P20 spent on overseas purchases when traveling or shopping online
Exclusive privileges with HSBC's Home & Away Privilege Programme
3 Bonus Points for every PHP20 spent on dining and shopping at local establishments
10% fuel rebate on the first transaction with Caltex, and 3% all-year fuel rebate from Caltex Stations Nationwide
Free travel accident insurance and travel inconvenience coverage of up to P10 Million
Citi PremierMiles Card
Citibank is always generous with its rewards points privileges, so you can imagine just how far you can go with the Citi PremierMiles Card. Get exclusive dining and shopping privileges here and abroad, and keep accumulating non-expiring rewards points for every transaction. You can convert points to airline tickets, and even hotel accommodations.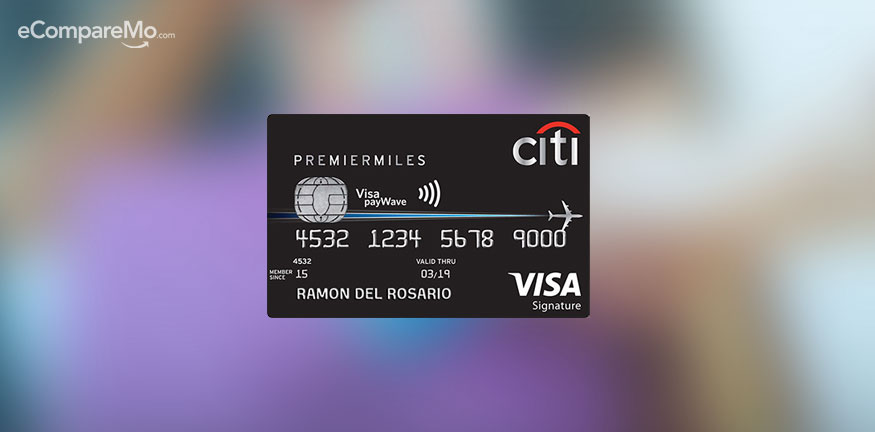 What's more, the Citi PremierMiles Card provides VIP lounge access for both local and international travel, no matter the flight class.
Annual Membership Fee: P5,000
Main perks:
P30 = 1 air miles, non-expiring
Rewards redemption of flights, hotel accommodation, car rental, and activities through the Citi ThankYou Rewards
Local and international VIP lounge access – regardless of airline or flight class
Peso Payment Overseas – Peso payment for purchases abroad
Visa Signature Concierge Services 24/7
Citi® World Privileges – Discounts, upgrades, and other perks from Citi partner establishments worldwide
Mobile Banking feature for real-time account monitoring
Sign-Up Bonus: P6000 worth of Free Nike Stadium or an eGift from Planet Sports.
EastWest Visa Platinum Credit Card
The EastWest Visa Platinum Credit Card provides cashback rewards with every transaction. Aside from premium travel perks, it provides cardholders with bigger value for money with up to 3% cash back for shopping and dining purchases.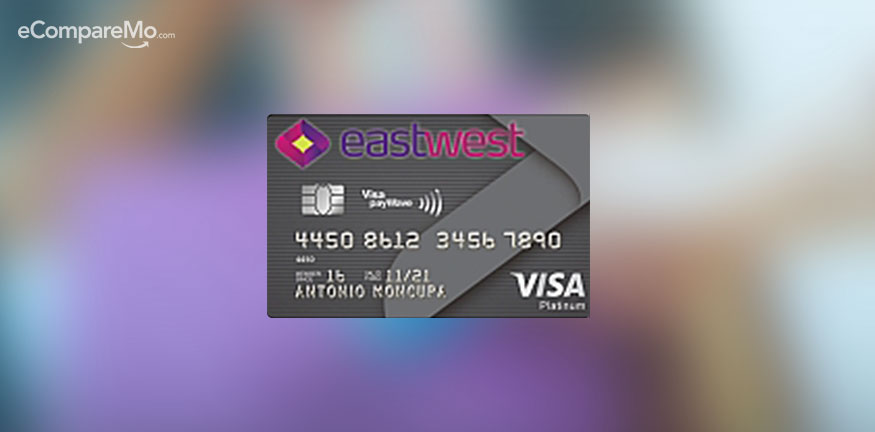 Minimum Annual Income: P480,000
Annual Membership Fee: P2,750
Monthly Interest: 3.50%
Main perks:
3% Cash Rewards on department stores and dining charges
0.3% Cash Rewards on purchases in other establishments
Free Travel Insurance of up to P20 Million
Contactless technology – one-tap transaction
Premium perks for EastWest Bank elite credit cards come with 5-star hotel and dining discounts
Metrobank Card Peso Platinum Mastercard
The Metrobank Card Peso Platinum Mastercard provides world-class privileges with its rewards point conversion, accelerated points, and up to 50% discounts with partner establishments. It also offers lifetime waived membership fees for Metrobank Platinum Mastercard first assigned supplementary cardholder.
Main perks:
Free Travel Insurance of up to P5 Million
P20 = 1 rewards point
Accelerated rewards points of up to 3x on Rustan's Department Store purchases
50% OFF at Gloria Maris Greenhills, and 50% OFF at Circles Event Café, Shang Palace, and Sage Bespoke Grill of Makati Shangri-La
0% installment program for purchases such as appliances, tuition, hospital bills, and even travel fares and accommodations.
Bank of Commerce Platinum Mastercard
Imagine owning a platinum credit card with lifetime waived Annual Membership Fee. It's possible with the Bank of Commerce Platinum Mastercard. You also get exclusive discounts and rewards with partner establishments, with only 2.95% monthly interest. Rewards points may be converted to Cebu Pacific flights, or shopping and dining privileges from their rewards catalog.
Minimum Annual Income: P1.2 Million
Annual Membership Fee: Waived
Monthly Interest: 2.95% for Regular and 2.5% for Priority Access
Main perks:
P25 = 1 rewards points
Lifetime waived annual membership fee
Accelerated points of up to 5x the rewards conversion when dining and shopping at partner establishments
Low monthly interest and longer payment terms for big transactions such as tuition, and hospital bills
Dual Currency billing