So You've Booked A Cheap Plane Ticket. Here's How You Can Save On Your Travel Expenses
4 min read
Exploring the world's #beautifuldestinations shouldn't mean putting your finances in lonely isolation. With enough preparation and research, you can maximize your trip by being smart with every money you spend.
Booking a discounted plane ticket is just the start of it. If you want to save more bucks on your trip, here are 16 ways to travel on the cheap abroad.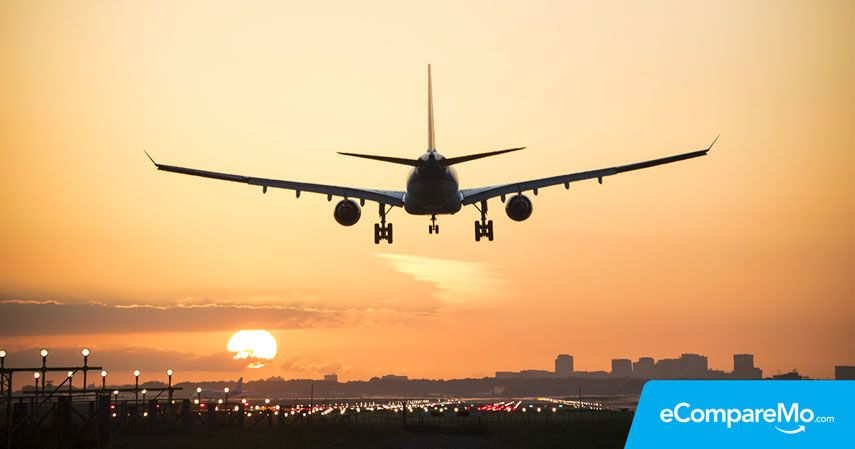 1. Book budget accommodations in advance.
If you want to stay at a hotel, compare third-party hotel booking websites with hotels' official sites to get the best deals. Find the comforts of home on a budget with AirBnB where you can cook, do laundry, and have free Wi-Fi.
Hostels and capsule rooms are the most budget-friendly types of accommodation. If you're feeling more adventurous, there's Couchsurfing for finding like-minded locals to share their homes with you.
2. Travel like a local.
Use public transport and you'll not only save money on travel, you'll also have a real and personal experience of the place. And yes, getting lost is part of the thrill.
3. Eat like a local.
Find the best places to eat authentic cuisines and try street foods. No local friends yet? Let apps like Foursquare and Yelp be your foodie guides.
When at a tourist spot, walk a few blocks away to find a less crowded restaurant with a much better price.
4. Look for free passes.
A lot of museums, especially in Europe, offer free or discounted passes to students or people who are over 65 years old. Look up tourist spot prices for promos or free passes to maximize your cultural experience.
5. Buy cheap winter clothes.
If you're going to travel in cold weather, shopping for jackets or parkas at trusty ukay-ukays (secondhand clothing stores) is a fun way to save a lot of money.
You'll be surprised at the quality of clothes and designer brands that only costs about a hundred pesos each. Since you're only going to be wearing it for the trip, it's more practical to buy quality cold weather apparel than buy one jacket at the price of a domestic airline ticket.
You can also find thermal clothing for base layers in Divisoria at around P300.
6. Save on mobile costs.
An unlocked smartphone will save you more money than your phone plan. If you're going to be traveling for a long time, buy a SIM card to get low local rates than paying huge costs for every phone call or internet use on your postpaid plan.
3G Pocket WiFi devices are also available for rent at selected international destinations. Look up apps such as Klook for great deals.
7. Avoid rip-offs.
Read blogs and ask locals about certain costs like fares at public transport, and tour packages.
8. Buy train tickets in advance.
A one-week travel pass is cheaper than buying a single train ticket every day. Save more by avoiding third-party sites and booking inter-city train tickets directly from official railway sites such as www.bahn.com in Europe, or www.amtrak.com in the US.
9. Carpool vs. Rent-a-car.
Be cautious of car rental pricing and take note of extra charges upon booking or arrival. If you'll only be traveling with a few people, it's best to go for carpool services to save more bucks such as www.blablacar.com
10. Save on exchange rates.
Convert your money prior to your flight and you'll save big on conversion rates. Having a credit card with a dual currency feature is also convenient in paying for purchases abroad.
11. Go for farmers' markets.
Buy cheap snacks and fresh food at local markets, a great way to take in the vibe of a new place.
12. Shop tax-free.
Shopping at Duty Free is not the only way to save. Countries such as Japan and Singapore in Asia, Argentina and Uruguay in South America, and majority of countries in Europe allow refund of Value-Added Tax on your purchases from participating shops, by presenting your receipts and refund forms at the airport.
13. Find affordable travel insurance.
Coverage for travel emergencies should be a priority, but it doesn't have to ruin your budget. Always compare travel insurance rates to find the best deal.
14. Follow airport protocols.
Liquids that are more than 100ml are not allowed through international airport security. Take note of your airline's guidelines so you don't end up throwing away your essentials, which can cost you a lot of money.
15. Bring your own snacks.
Make some sandwiches and bring bottles of water for long bus or train rides. While bottled waters are not allowed through airport security, opt to bring your packed food and just buy drinks at airport stores.
16. Prepare for your Visa Application.
You'll be paying a non-refundable visa application fee, so be prepared and provide all the documents and information needed.
Go through travel blogs and ask people you know who have gone through visa application to set your expectations during the interview. Your visa interview schedule should be at least two months before your travel date.