7 Creative Ways To Throw A Halloween Party On A Small Budget
3 min read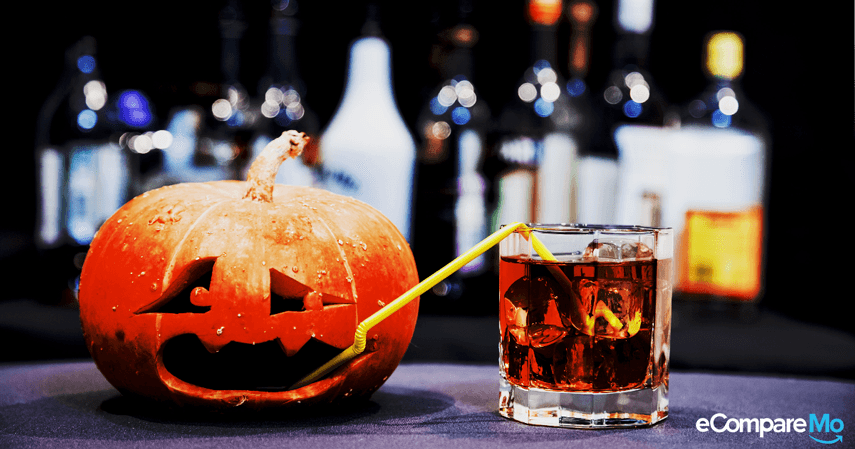 Halloween is a great preparation for the string of parties coming during the holiday season. You get a chance to scare the living daylights out of people, or at least get creative and dress up as someone else for a night while enjoying good music and fun games with friends or relatives.
However, many people shy away from the festivities because of the big cost that comes with it—which can be much more terrifying than Halloween itself.
So as not to let your spirits down, we've compiled a number of ways to keep the mostly ghostly vibe alive and kicking. Help yourself with the tips below on how to throw a successful Halloween party without saying RIP to your budget.
1. Make it a potluck party.
Why do all the cooking yourself when you can ask everyone to bring their own food? Create a list of food suggestions that are affordable and easy to prepare. If you know someone who has the knack for cooking, encourage them to decorate food with Halloween patterns.
Potluck: P250 to P500 per head
Catering: P750 to P1,200 per head
2. BYOB.
"Bring Your Own Booze" is highly encouraged so you won't have to shed too much cash on liquor. This will also give your guests the option to chug a drink of their choice. Ask your friends beforehand their preference means of intoxication so you can buy in bulk for a much cheaper cost.
P32 to P105 per bottle of beer
P670 to P1,500 per case
3. Get the party started late.
Alongside the hyped-up spook of late evenings, starting the party after dinner is advantageous because you won't have to serve heavy meals anymore. With alcohol and engaging activities, finger food and appetizers will be more than enough to satisfy your guests' hunger pangs.
Dinner meal: P150 to P300 per head
Snacks: P50 to P100 per head
4. Buy decorations last minute.
Shops would want all their Halloween items sold out so promos and discounts will be everywhere. If you opt to plan and prepare ahead, compare prices and find the cheapest alternatives. Recycle decorations from last year, such as string lights and lanterns—remember this is Halloween, so the more worn-out they look, the better. And don't forget that paper, glitters, and glue can go a long way.
New decorations: P200 to P1,500
Old decorations and materials: P0 to P500
5. Raid your closet.
Be resourceful and get creative with your getup. Costumes are highly disposable, so it's impractical to make a dent on your finances just to achieve a look that will only last for a night. Search for DIY tutorials online or ask friends for any materials they have to help you put together the props you need. Look for old clothes and have them altered to save on costs.
Alteration: P140 to P550
Ready-made costume: P1,000 to P2,500
6. Send invites online.
Sending paper invitations isn't only taxing and expensive, nobody just does them anymore. Create an event, or a group, on Facebook to spread the word and discuss party plans with ease. Headcount? Let Mr. Zuckerberg take care of that for you.
Stationery and printing: P200 to P500
Facebook: P0
7. It takes two to tango—and a group to celebrate.
Do not take responsibility for all of the planning. The best plans that materialize are the ones executed by a group of people. Assign committees for the venue, food, preparation, and, most important, cleaning up. It's a Halloween party, not your debut or wedding bash. It doesn't have to be grand and expensive. With just a little magic, you can win at Halloween.
Have a money-saving tip for Halloween? Share it in the comments.