4 Things We Can Learn From Celebrities Who Do Food Business So Well
3 min read
It takes more than fame to make customers keep coming.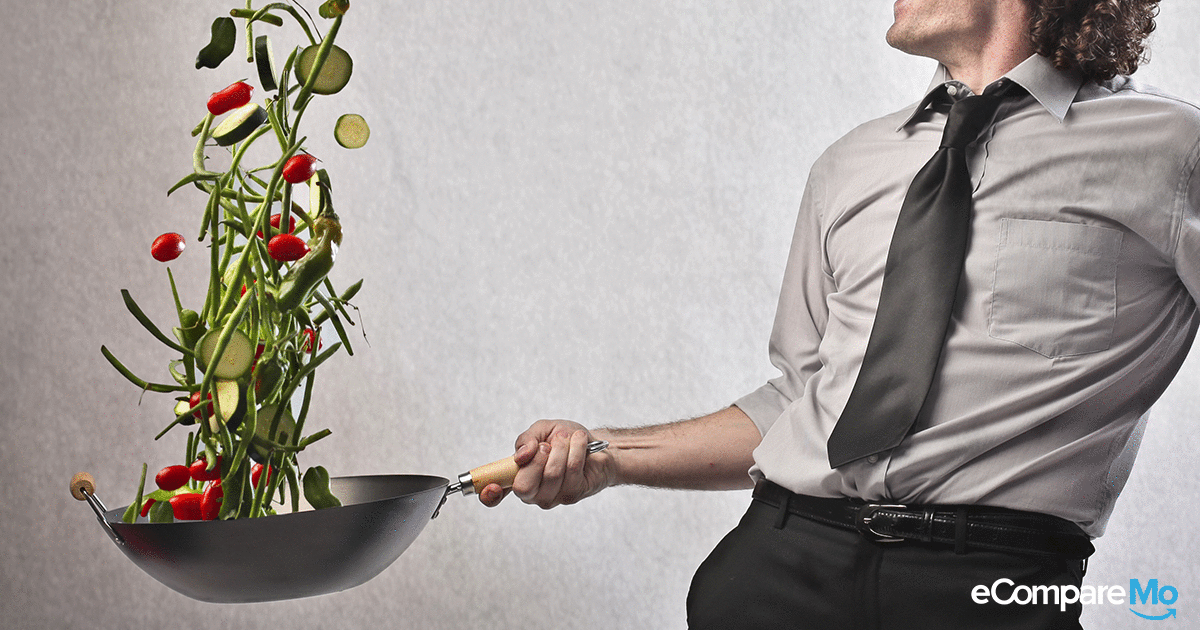 There are only two types of celebrity, according to American restaurateur, author, and TV personality David Chang: "Good celebrity—people that are attracted to the food and working and trying to create something great; and bad celebrity—those who are working on being a celebrity."
We have four "good" local celebrities here who have taken their celebrity statuses to a whole new level, extending their craft to the kitchen and choosing to serve to average foodies and gourmands alike.
Get to know them and their various food endeavors, and learn the secrets behind their restaurants' success.
1. Get good partners.
Jodi Sta. Maria
Rue Bourbon and The Happy Barn Milkshake Factory

While you were busy admiring her character on Be Careful with My Heart, Jodi was hard at work rolling out one restaurant business after the other. Rue Bourbon—with branches in Libis, Taguig, Makati, and Tagaytay—specializes in New Orleans cuisine, while The Happy Barn in Makati and Taguig serves "guilt-free" milkshakes. Jodi knows too well that venturing into food is a tricky business, so she didn't just rely on her fame and instead got partners who know how to run things. "My partners are businessmen who have previous experience with restaurants," she said in an interview on KrisTV. "That's what drove me to do this."

2. Try everything at least once, and don't be afraid to take risks.
Marvin Agustin
Sumo Sam, John & Yoko, Teddy's Bigger Burgers, Marciano's, Johnny Chow, Komrad, among others

Before he became the country's most admired celebrity restaurateur, Marvin grabbed every opportunity that came his way and took on different jobs: mom's collection and delivery boy; fast-food restaurant mascot; service representative at a video rental shop; and waiter. Now he owns a business empire, with more than 10 restaurants under his belt. When the opportunity to open a restaurant first presented itself in 2005, Marvin recalls pushing through amid perceived setbacks. "At the time, there were a lot of people discouraging us from getting the sixth floor space in Shangri-La [Mall] kasi s'ya yung laging nalulugi," he told Money Sense. "We never thought that on our first day, sobrang lakas that I had to be the waiter and the sushi man. The concept was really an answered prayer for us."

3. A unique selling point can prove useful in penetrating a saturated market.
JC de Vera
The Burgery

By naming their one-third-pound burgers after hoodlums and mob bosses, The Burgery has easily attracted the hipper set in the crowded BF Homes scene in Paranaque. ABS-CBN actor and owner JC names offering quality service and being hands-on as the factors for their success. "[Do a] constant study [of the market]," he advised aspiring restaurateurs in an interview with Rated K. "Every day, observe changes inside and outside the restaurant."

4. Just love food. Period.
Erwan Heussaff
Hatch 22, Pink Panda, Hungry Hound, among others

Having dropped from 240 lbs. to a little over a hundred, Erwan serves as an inspiration for people who want to lose weight. Now he keeps a food blog, The Fat Kid Inside, and is also in charge of some of the best gastropubs in the metro. For these he uses his travel exploits around the world and the determination to succeed to fuel his passion for good food. "I have always been in love with the idea of creating and selling," he explained to the Philippine Daily Inquirer.