7 Of The Best Cashback Credit Cards In The Philippines: 2018 Edition
5 min read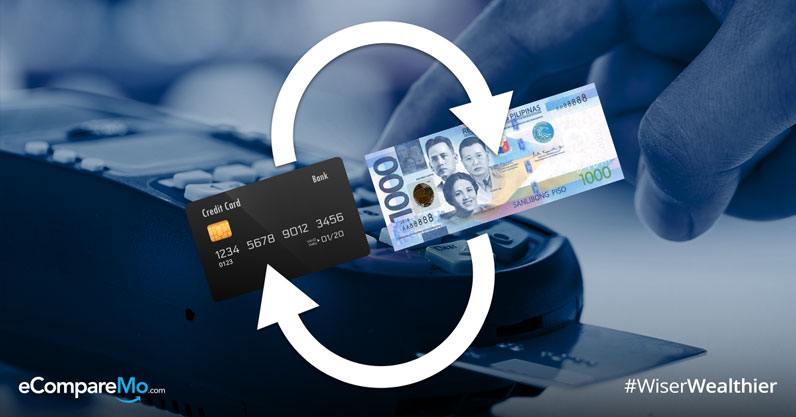 Getting cash rewards for credit card transactions may sound too good to be true, but that is the pleasant reality of having a cashback credit card.
Check out this list of cashback credit cards in the Philippines that grant rebates when you use them for your purchases and choose which one is best for you.
1. Citi Cash Back Card
Citi is best known for its Citi Rewards Card, but its equally generous but lesser known cousin is the Citibank Cash Back Card, which specializes in giving away cash backs or rebates to cardholders.
Cashback rewards:  For transactions worth P10,000 and above, there's a rebate of up to 6% for supermarket purchases and 2% rebate for Meralco. For transactions below P10,000, there's a 0.20% supermarket and 0.20% Meralco Rebate.
Cashback total: You can earn up to P12,000 rebates per year
Annual Membership Fee (AMF):  P3,500
Special features:  0% installment on partner merchants, peso payment overseas, Citi World, and dining privileges
If you apply now for a Citi credit card, you can an eGift that you can use at Uniqlo, Nike Park, TGI Fridays, Tim Ho Wan, Vikings, Travelbook.ph, or any Giftaway.ph merchant. This is open to new card applicants until February 28, 2019.
2. Security Bank Click Mastercard
Are you more of an online shopper? Then the Security Bank Click Mastercard will instantly reward you for every online purchase.
Cashback rewards:   5% rebate for online purchases, with a minimum physical store purchase of P15,000, and maximum online store purchase of P15,000. This also lets you earn 0.30% regular monthly rebates when you use your Click Mastercard in physical stores.
AMF:  Waived for the first year, and P3,000 in the following years
Special features:  Rebates are instantly credited to the account, with bonus rebates for online transactions.
(Read:  6 Best Travel Credit Cards In The Philippines: 2018 Edition)
3. Security Bank Complete Cashback
With the Security Bank Complete Cashback card, you get all-around cashback for essential purchases such as groceries, utilities, and gas as well as dining and shopping.
Cashback rewards: 5% on groceries, 4% on gas, 3% on utilities, 2% on dining, and 1% on shopping
Cashback total: Up to P12,000 per year
AMF:  Waived for the first year, and P3,000 in the following years
Special features:  5% SeaOil rebate at partner SeaOil branches, non-expiring rewards point of P20 = 1 point, and 0% installment plans within 3 to 12 months
4. HSBC Red Mastercard
Not a cashback credit card per se, the HSBC Red Mastercard offers a generous and exclusive rebates package.
This card gives out four times more bonus points on shopping purchases. It also lets cardholders redeem air miles through these fast-accumulating bonus points.
Cashback rewards: 10% fuel rebate on your first Caltex gas-up, and 3% fuel rebate at Caltex Stations in the country.
AMF:  Free AMF on the first year; P1,500 for succeeding years
Special features:  Four times bonus points are rewarded for online and transactions abroad, as well as for shopping and dining. These can be redeemed for airmiles, gift certificates, and other promos.
Apply now for an HSBC Credit Card to get a free one-year HOOQ Subscription or JBL Clip 2 Bluetooth Speaker. This promo is available until October 31, 2018 only.
5. HSBC Gold Visa Cash Back Credit Card
The specialty HSBC cash back credit card. The HSBC Gold Visa Cash Back is not only for dining, but also for every transaction, including fuel rebates.
Cashback rewards:  5% cashback on dining, 0.50% cashback for all other transactions, and 10% fuel rebate on your first-time swipe at a Caltex station, and 3% rebate with Caltex for the whole year
AMF:  Free AMF on the first year, and
Special features: Get 0% installment for up to 36 months at HSBC partner merchants. Every P20 spend earns 3x rewards points on local shopping and dining and 1 point for other purchases.
6. EastWest EveryDay Titanium Mastercard
A combination of cash rebates and easy repayment and installment terms make the EastWest EveryDay Titanium Mastercard the perfect spending partner.
Cashback rewards:  5% rebate gas, drugstore, and supermarket transactions for P10,000 and above transactions, 3% rebate P10,000 up to P5,000 transactions, and 0.5% rebates for P5,000 and below transactions.
AMF:  P2,800
Special features:
0% installment plan on selected items, from selected EastWest Bank merchants.
Low-interest balance transfer payable in 6,12,18 and 24 months
7. BDO American Express® Cashback Credit Card
For frequent travelers, this one is the perfect cash back travel and shopping buddy.
Cashback rewards:  1% cashback on local purchases, and 2% cashback on purchases abroad with minimum spending
AMF:  P3,000
Special features:
Low rate balance transfer
0% installment on purchases for 3 to 36 months
Comes with a virtual card for more security when online shopping
(Read:  Best Credit Cards For Those With A Monthly Income Of 30k And Below)
Bonus
The cards we're going to list now are not really cashback cards, but they do offer rebates for specific bank partner merchants.
This card offers a 10% rebate on Mercury Drug purchases and 10% rebate on participating hospital bills, and 0.25% rebate on all other transactions.
With this card, you can get 5% rebates on Shell fuel purchases, 5% rebate on South & North Luzon Expressway Toll, and 5% rebates on auto repairs, accessories and services nationwide.
By using this card, you can get a 10% discount at all Toyota dealers, which includes genuine accessories, parts, and labor. Twice the rewards points of P20=1 point per transaction, when at Toyota dealers. Plus, enjoy a 3% fuel rebate at participating Petron outlets nationwide.
This card gives an exclusive 10% discount at authorized Hyundai dealerships. Get 5% rebate on fuel purchases at any gasoline station, and an exclusive 10% discount on PMS parts & labor, and select accessories. Plus, a 0.5% rebate on retail purchases at any merchant worldwide.
With this card, you earn a shopping point for every P200 spent. You get two points of that P200 if spent at a Robinsons store. You can exchange 500 shopping points for P250 cash credit.
You get a 4% gas rebate for every gas-up at a Seaoil affiliated station with this card.