60-Day Metro Manila Cleanup: What City Mayors Are Doing To Clear The Roads Of Obstructions
7 min read
If you're tired of the severity of Edsa traffic, keep calm for some relief could be on its way in two months' time.
Traffic officials say that Edsa congestion could ease up if Metro Manila mayors would successfully reclaim public roads in 60 days.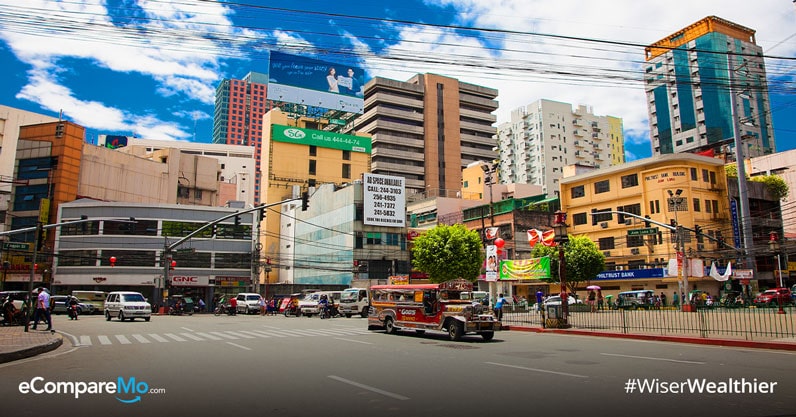 Department of Interior and Local Government (DILG) Undersecretary Epimaco Densing III ordered all mayors to reclaim and clear all public roads used for private means in 60 days, heeding the call of President Rodrigo Duterte during his fourth State of the Nation Address (SONA) on July 22, 2019.
The Metro Manila Development Authority (MMDA) gathered the Metro Manila mayors in a meeting on July 25 to discuss the president's directive to clear all national, tertiary, and residential alleviating the traffic situation in the Metro.
All Metro Manila mayors were present in the said meeting except for Taguig City Mayor Lino Cayetano.
60-day deadline
On Monday, July 29, Interior Secretary Eduardo Año formally kicked off the 60-day deadline given to the mayors in the National Capital Region to clear roads in their respective areas of obstructions.
Secretary Año said the cleanup program in Metro Manila and other parts of the country is long overdue, and that they no longer have alibis not to do it when it is the President's order.
Undersecretary Densing said Secretary Año will issue a memorandum to local chief executives that will be used as a basis of compliance to the president's orders.
(Read: Bill Seeks To Regulate Parking Fees, MMDA Announces Test Run Of Bus Ban, And Other Motoring News)
Prioritize national roads
DILG Secretary Año called on the Metro Manila Mayors to prioritize the clearing of primary and arterial roads that contribute to vehicular congestion on main thoroughfares, particularly Aurora Boulevard, Commonwealth Avenue, Osmeña Highway, and C5 Road.
According to him, tertiary roads and residential areas would be the next step to the cleanup drive, clearing them of obstructions, specifically sidewalks being used as parking areas or extension of houses.
He warned that he would not hesitate to have any Metro mayor suspended for refusing or failing to act on the said order.
Secretary Año also asked the mayors to review and revoke existing city, town or barangay ordinances and resolutions that allow the use of public roads and sidewalks for barangay outposts, flea markets and public transport terminals.
However, he reminded the mayors to also take measures to cushion the impact of their clearing operations on displaced persons, specifically vendors, by providing them with alternatives.
(Read: Number Coding Scheme: Your 2019 Guide To The Unified Vehicle Volume Reduction Program (UVVRP))
No room for compromises
Secretary Año warned that he will not hesitate to recommend to the Office of the President the suspension of any city mayor who fails or refuses to act decisively and urgently on the traffic situation within his locality.
"There is no room for compromises on this issue. It's either black or white. Hindi ako magdadalawang-isip na magpasa ng mga pangalan ng LCEs na matitigas ang ulo sa ating Pangulo. If it all leads to a suspension, so be it. It is for the benefit of the people anyway," he said.
Section 60 of the Local Government Code of 1991 of the Philippines states that gross negligence or dereliction of duty, together with abuse of authority, dishonesty, oppression, among others, are grounds for a local official to be disciplined, suspended, or removed from office.
Preventive suspension may be imposed by the President if the respondent is an elective official of a province, a highly urbanized or an independent component city; by the governor, if the respondent is an elective official of a component city or municipality; or by the mayor, if the respondent is an elective official of the barangay.
Government agencies show support
Interior Secretary Año issued Memorandum Circular 2019-121 in response to the call of the President during his SONA addressing traffic congestion.
According to the issuance, streets under a mayor's watch must be cleared from all types of blockages. These recovered roads must also be repaired and made passable by installing street names and lights.
City mayors must also come with an inventory of road networks with illegal structures and review their ordinances so that illegal structures will be prohibited especially during rush hour.
Provincial mayors, on the other hand, must share their respective Local Roads Network Development Plans among themselves for coordination.
Despite that, Usec. Densing clarified that traffic is still within MMDA's main mandate and that they are just a supporting agency on the matter.
Secretary Año said he ordered for DILG officials to work closely with the Philippine National Police (PNP), the Metropolitan Manila Development Authority (MMDA), the Department of Public Works and Highways (DPWH), and the Department of Transportation (DOTr) to ensure coordination between the National Government and LGUs, and asked citizens to "cooperate by way of complying and complaining."
"You need to report or file a complaint with the DILG if your mayors are lax so we can rouse them to act on the traffic problem in your area," he said.
(Read: Provincial Buses To Be Banned On Edsa)
Per city drive
As stated by Parañaque City Mayor Edwin Olivarez who heads the League of Metro Manila Mayors, all 17 members have pledged to comply.
Here are some of the projects each Manila mayor has installed in response to the road clearing measures of the government.
Manila
Ahead of this meeting, Manila Mayor Isko Moreno was already able to clear some of the busiest streets in Manila such as the streets in Carriedo, Divisoria, and Rizal Avenue.
Unfortunately, informal vendors have become the casualties of these operations. So far, he has yet to develop concrete plans for them in the near future.
In addition, Mayor Isko also ordered the Manila Trafficking and Parking Bureau to inform drivers of electronic tricycles to temporarily stop their operations last July 26.
This was beyond the idea that he floated during the MMC meeting wherein only around 300 e-tricycles which he considered unregistered will be suspended.
Mayor Moreno clarified that the pullout was to address the traffic problem and help the jeepney drivers earn back their income loss.
He also said that e-tricycles should first be registered with the LTO before it can start operating.
Pasig
Pasig City Mayor Vico Sotto, meanwhile, suggested limits for the vendors elsewhere other than the main roads of Pasig.
The bigger challenge for him is to set up tents on the streets during observances of wakes or other big events.
He also suspended Pasig's odd-even traffic scheme hoping that it will ease traffic congestion in the city.
Navotas
Navotas Mayor Toby Tiangco's take on the clearing operation is to evict illegally parked vehicles on the city's main thoroughfares.
He will also look into possibly issuing a truck ban but only if traffic worsens along C3 Road due to a construction project on a part of the North Luzon Expressway traversing the city.
(Read: MMDA Seeking Harsher Penalties For Jaywalkers)
Valenzuela
Valenzuela City Mayor Rex Gatchalian will enforce a no-contact apprehension policy in August to capture images and videos of traffic violators.
Aside from helping loosen up the traffic problem, this will also hopefully generate funds for more than 1,000 dialysis patients.
The city council just approved a joint venture project with QPAX Traffic Systems Inc. for this scheme's implementation.
Caloocan
Caloocan Mayor Oscar Malapitan said that his part at the said clean up drive will begin with monitoring illegally parked vehicles and vendors along the city's major routes.
Taguig
Taguig City workers along with Philippine National Police (PNP) and MMDA personnel will conduct intensive clearing operations in city streets in line with Mayor Lino Cayetano's vision of a #SafeCity.
(Read: Window Hours, Jaywalking, Speed Limits: A Primer On The Latest Round Of MMDA Regulations)
San Juan
San Juan City Mayor Francis Zamora approved Executive Order No. 4 banning parking on four roads in Greenhills in compliance to the cleanup drive.
He signed Executive Order FMZ-004 stating that vehicles would not be allowed to park on either side of the following streets from 6AM to 9PM:
1. Club Filipino Avenue, part of Route 9 of the Metro Manila Development Authority Mabuhay Lane.
2. Annapolis Street, from the corner of Eisenhower Street to corner of Missouri Street, which is part of Route 9 of the MMDA Mabuhay Lane.
3. Missouri Street, corner of Annapolis Street to corner of Connecticut Street.
4. Connecticut Street, from the corner of Missouri Street to the corner of Ortigas Avenue, which comprises Route 10 of the MMDA Mabuhay Lane.
Other sources: CNN Philippines, Top Gear, Interaksyon, Tempo