5 Important Things To Look For When Buying Your First Home In The Philippines
5 min read
Finding a home to call your own? Congratulations!
That means you've probably gone through the hoops of saving a fortune and securing funds for your dream house. Now it's time to get your eye on the prize and nail the deal.
If you're ready to take on this next step and become a full-fledged homeowner, here are five important things to look for when buying your first house.
 1. Does the location fit your lifestyle needs?
This one is all about preference. It's easy to get drawn to a beautiful home, but do not forget about other conveniences, like the place's distance to the nearest schools, hospitals, restaurants, night spots, and your work. This will also help improve the resale value of your home should you decide to let it go in the future.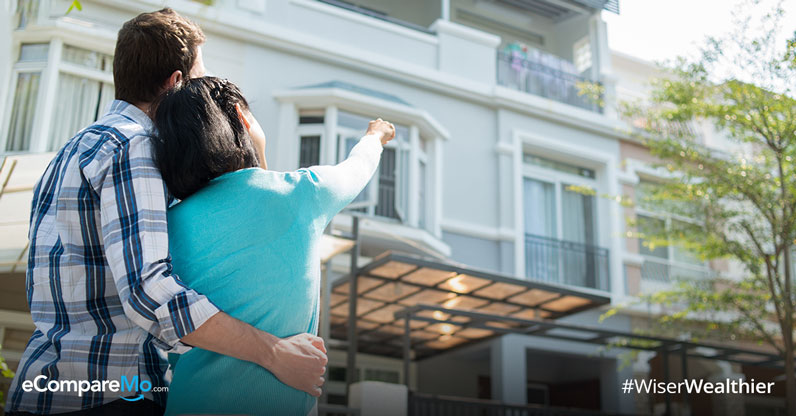 What's your lifestyle and what are your priorities? Are you a bachelor who's willing to commute to and from work, but want to be near night spots and restaurants? Or do you have a growing family and would prefer to be near quality schools for your kids?
There is no such thing as a perfect home, especially if you're living in a big city. Are you willing to compromise space over location, or location over space? You can always remodel your home, but you can never change the convenience of your location. Choose whatever works best for you, all within your income.
We asked Jenny, a 29-year old who recently bought her first condo unit, about her experience. She shares her satisfaction with buying her own property. For her, it was definitely location over space.
"The payment scheme is cheaper because it's pre-selling for five years. Twenty percent down payment and 80-percent mortgage. Since I'm currently renting a place that's just walking distance from my office," she said.
"I don't need to move into a new place just yet and I consider this as an investment for my future. It's conveniently located by the main highway and near top schools, the best hospitals in the metro, and shopping and dining districts."
2. Pay attention to the details
You can use every flaw as a leverage to get a markdown. It's also important to determine if a flaw is a deal breaker or something that you can fix.
Knock on walls and check if they are sturdy enough, or if the walls are solid or hollow. Do you hear the neighbors through the walls or certain parts of the house? Check that the floors and walls are well constructed. If you have kids, loose tiles, nails, or hollow flooring could potentially harm them.
Check the bathroom. See if the toilets flush properly, and there are no loose tiles. Turn on the faucets and showers to see if the water is running every time. Check if the water smells clean, or it has sewer or a rusty stench.
For fully furnished homes, always check the air-conditioning and other electrical appliances work.
Is the area prone to flooding or power outages? Sniff around for mold. Sniff around for animal smells too, while you're at it to make sure the place doesn't have house pests lurking around. You can always schedule a pest control team but it's best to avoid it altogether.
Ask about the average utility bills paid every month. Costs for water and electricity differ in every city and province. There are also some places where major internet service providers do not have available service just yet.
If you can, get to know the former tenants and ask them for more details about the home and your neighbors.
3. Check out the developments around the neighborhood
There are so many reasons real estate developers build not only condominium structures, but also develop and beautify the neighborhoods around them.
Among them, of course, is what it does for the property values. Not only will it bring convenience to its residents with all the sights and accessibility, it also increases the value of properties. Gentrification also comes into play, so you need to scope out the areas surrounding the property you're looking at.
We asked Howard, a 32-year old, about his experience buying a fancy new condominium located at the high-end side of the business district.
Howard had eagerly paid a P50,000 down payment for his unit but, to his dismay, he later discovered that there is a tall wall beside the building separating and trying to hide the poorer residents of the area.
This did not sit well with Howard, but his down payment for the condo unit could no longer be refunded.
Avoid buyer's remorse by going around the neighborhood and knowing about short-term and long-term developments leading to the place you're eyeing.
4. Read and understand the terms and conditions
Does the homeowners' association allow your pets within the area? What is their stand towards property rentals? Apart from your home loan, insurance, and taxes, how much are you going to pay for association dues?
Avoid future inconveniences, and maybe even lawsuits, by reading and understanding the terms, rules, and by-laws that comes with owning this new property.
Knowing the rules will definitely help maximize the costs of moving into this new space. And if you don't agree with the rules, you might be better off finding another place you can live in harmony.
5. Review your budget for both buying and maintaining your new home
So, you've checked the nitty-gritty of this new place. You've also decided that the rules are fair, and it's conveniently located. Now that you're sure about buying your first home, reassess your budget for the down payment, as well as the maintenance and upkeep of this new home.
This should include the "nesting budget": The money you need to buy new furniture and appliances, or making minor adjustments. This includes materials like paint or wood, and plumbing fixtures. the list goes on and on. And if you've bought a house and lot, it can get even more expensive, what with the upkeep of the garden, roof, and electronic units.
To help you get the budget you need to ensure you can afford your new home, you can also look into your eligibility for either a PAG-IBIG or SSS housing loan. Always compare rates between home loans so you end up getting the best deal for you.