Steal My Itinerary: Kyoto, Osaka, Gifu, Japan in 8 Days
8 min read
For kids and teens who grew up with animé, Japanese toys and gadgets, sushi, and everything kawaii, Japan remains a popular destination among many Filipinos.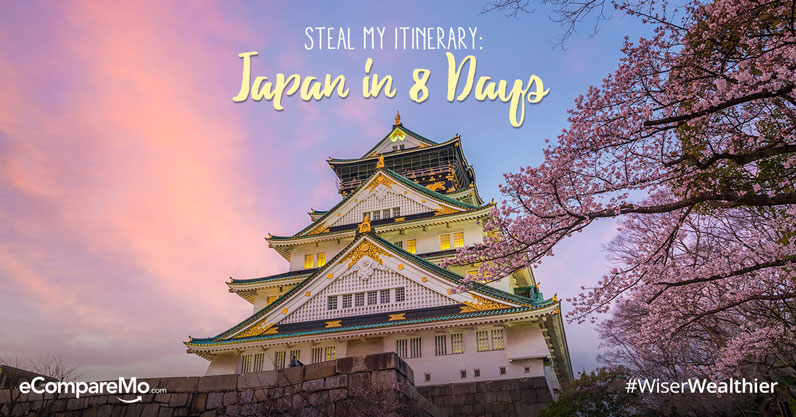 Thankfully, the Land of the Rising Sun doesn't come short of colorful, jaw-droppingly Instagrammable places. In this edition of Steal My Itinerary, we talk to Kevin Oliveros, 26, a Senior Software Developer in Makati, who shares his eight-day Japan itinerary on his solo trip.
The rundown
Total Airfare: P7,113.00 Promo fare round trip, Manila—Nagoya—Manila
Exchange rate as of writing: 1 JPY = 0.48 PhP
Visa Application:  Via travel agency
Why this travel route? I set my itinerary in a convenient order — Kyoto—Osaka—Gifu, from Nagoya airport. Number one on my Japan travel bucket list has always been Kyoto because it's very historical, then the transition to Osaka is great because it's a big city. Then Gifu is more on the provincial side, so I got a taste of both traditional and modern Japan.
[Editor's Note: We took the liberty to translate Kevin's stories in English, with his approval.]
| | | |
| --- | --- | --- |
| Day 1 | Time in JST | Cost |
| Departure from Manila | 3:25 PM (PHT) | |
| Arrival in Chubu Centrair International Airport, Nagoya | 8:25 PM (JST) | |
| Train from Centrair Airport to Nagoya Station | | ¥1000 Yen |
| From Nagoya Station, walked to Hotel Wasabi to check in | | ¥ 2200 / night |
Day One:  May 22 
My flight got delayed for one hour, so I wasn't able to buy the pocket wifi I needed to get around. Having internet with me wherever I go was very important since I was traveling alone. I already bought it a week ahead via Klook, but my flight got delayed, so the store was already closed by the time I got there.
It was only my first night, but I already felt the nice vibe of the people. I stayed in a capsule room in Hotel Wasabi. It was pretty cool except that I didn't get to sleep because of so much excitement.
Day 2
Time in JST
Cost
Due to bad weather, I decided to go for Plan B:
Departure of Meitetsu Bus to Kyoto
8:00
¥ 1400
Arrival in Kyoto Station. Bought a Traveler's SIM at BIC CAMERA
11:00 AM – 12:00 PM
¥ 3000
Check in at Slow House Kyoto hostel
¥ 3,000 — 2 nights
Went to Nishiki Market for lunch and street foods
12:00 PM – 2:00 PM

Prices vary from

¥ 200 — 800

Went to Gion (Geisha District) and Maruyama Park
2:00 PM – 4:00 PM
No entrance fee
Day 2: May 23
I still can't believe I'm already in Japan. I headed to Kyoto with zero sleep. I was that eager to begin my adventure.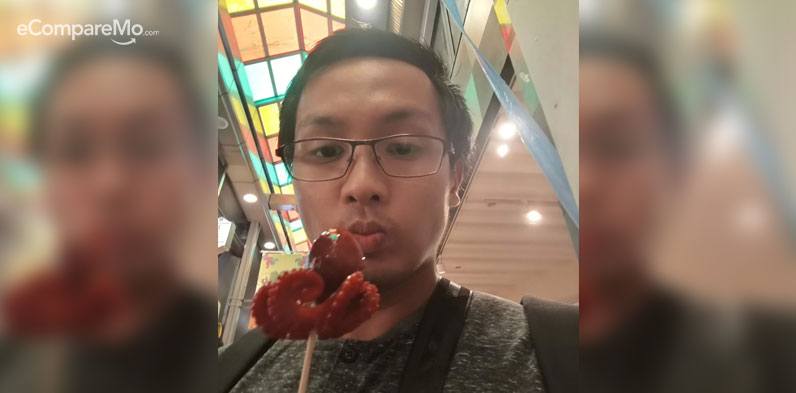 The forecast said it was going to rain all day. So instead of following my itinerary, I just went to my side trips like Nishiki Market and Gion. It did rain all day, but I was still able to appreciate the sights and decided I'd just eat to my heart's content.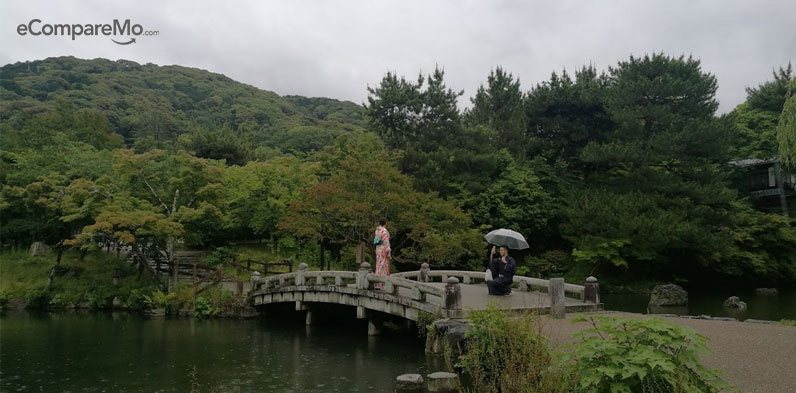 | | | |
| --- | --- | --- |
| Day 3 | Time in JST | Cost |
| Woke up, then quick breakfast at Nakau | 7:00 AM | ¥ 950 |
| Took the bus to Arashiyama Bamboo Forest | 8:30 AM | ¥ 230 fixed rate per ride |
| Arashiyama Bamboo Forest and Arashiyama Park | 9:00 AM | No entrance fee |
| Tenryuji Temple | 10:00 AM | ¥ 500 |
| Went to Kinkaku-ji Temple | 11:00 AM | ¥ 400 |
| Kyoto Imperial Palace | 1:00 PM | No entrance fee |
| Kiyomizu-dera (Buddhist temple) | 3:00 PM | ¥ 300 |
| Dinner at Musashi Sushi (conveyor belt sushi) | 7:00 PM | ¥ 700 — 800 |
Day 3: May 24
Back on track! I was able to tick off the places I wanted to go because it wasn't raining anymore. Since I couldn't do much traveling on Day 2, I really made the most of this day and maximized my itinerary.
This is where I experienced the whole feeling of "solo traveling" for the first time in my life. That I was able to go to places without having to discuss it first with someone else, no waiting on others' decisions on what/where to eat, or waiting for them to finish getting ready, etc.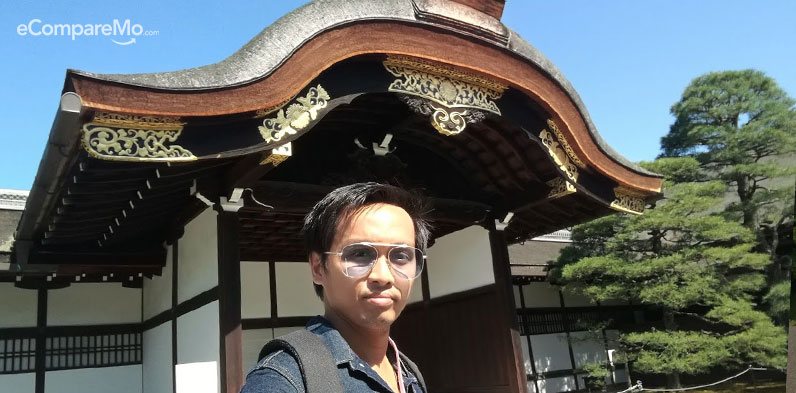 Traveling solo felt so freeing.
After dinner, I went to this carinderia-style establishment beside my hostel for a beer. I sat down but because they don't have an English Menu, I just asked the owner if they have a "Biru" (beer) and he answered, "Hai" (yes). I really appreciate the man's kindness.
Even though I couldn't speak Japanese and I wasn't eating anything, the owner still found a way for us to communicate. He offered me a "Chikun karage" which I said yes to, and to return the favor, I Googled some polite phrases I can use, and I told him "Gochisosama" which means, 'Thank You for the meal'. A small thing, but very happy moment for me because it made me realize that it's not really important that you understand each other by language. If you both radiate good vibes and find a way to communicate, it will still work out. It just feels great.
I missed going to Fushimi Inari on this day, but I just planned to go there early next morning.
Day 4
Time in JST
Cost
Woke up, then took two trains to Fushimi Inari (you can ride bus numbers 26, 28, or 77 via Nara Line Train
5:00
¥ 370 (prices and train line vary)
Arrival at Fushim Inari
7:00
No entrance fee
Went back to hotel to check out, train and bus from Fushimi Inari
10:00 AM
¥ 440
From the hotel, I went to Kyoto bus Station, then took a train bound for Osaka to meet my friend.
12:00 PM

Bus ¥ 230

Train ¥ 500

Checked in at Ikidane House Namba Osaka
1:00 PM
¥ 2800 — 2 nights
Arrival at Osaka Castle
2:00 PM
¥ 600
Dotonbori (Food and Shopping District)
4:00 PM
Spent around ¥ 2000 — 2500
Day 4: May 25
I woke up super early (5AM!) for Fushimi Inari, as planned. It's open 24/7. I hurriedly climbed the 12,000 steps to the top of the shrine but got a bit let down that it didn't meet my expectations. So many lessons learned that day.
More of Kevin's thoughts on his Facebook post below:
https://www.facebook.com/photo.php?fbid=10157544920666562&set=a.10151385849021562.575657.762571561&type=3&theater
After visiting Fushimi Inari, I headed to Osaka to meet my friend. Osaka was a breath of fresh air for me because the people there were so much more free-spirited than Kyoto since it's already a city. I mean Kyoto is also a city, but I would say Osaka is a bigger city than Kyoto.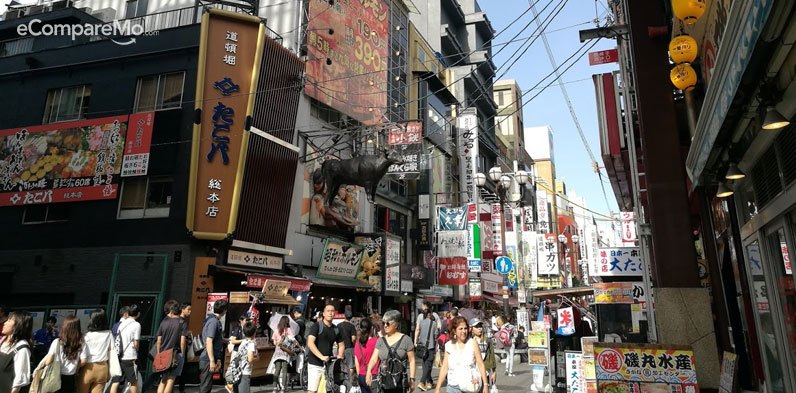 My friend and I went to Osaka castle and explored the place. After that, we went to Dotonbori to go on a food trip and just walked until it got late. We went back to my hostel and hung out with fellow travelers. Good times.
| | | |
| --- | --- | --- |
| Day 5 | Time in JST | Cost |
| Arrival at Universal Studios Osaka and spent the day there | 9:00 AM | ¥ 7,900 |
| Pigged out at Shinsekai (Food District) | 5:00 PM | Prices are around ¥1000—1500 each |
Day 5: May 26
Universal Studios!! I felt like a kid again. And it felt good to be with other people who also felt like kids again. No judgments. Just pure fun. For instance, I saw a group of friends wearing a banana costume and having a grand time while going around the place.
This was where I let myself go in terms of budget. I bought a lot of stuff, even the expensive ones because they were really worth it. The Harry Potter ride was awesome, and I had this nostalgic feeling the entire time.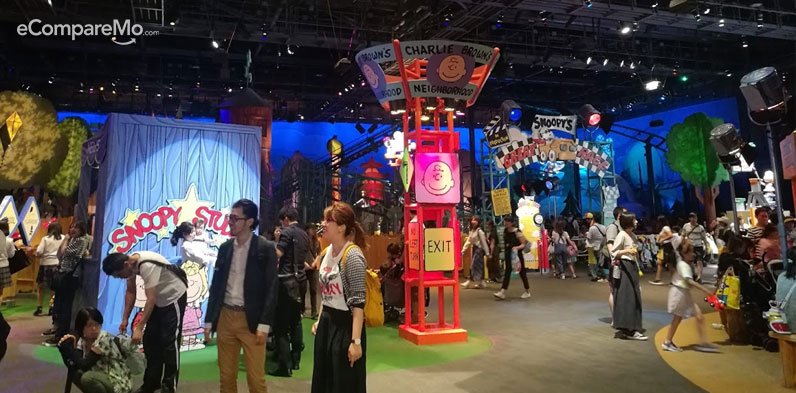 After Universal Studios, my friend and I went back to my hostel to leave my stuff. We walked to Shinsekai, our last stop for Osaka. We got food and beer. Their specialty there is Kushikatsu, skewered fried foods— a variety of meat, seafood, and vegetables.
Day 6
Time in JST
Cost
Left Ikidane hostel and headed to Gifu
9:00 AM
¥ 7,000
All we did was eat and walk around the city for the entire day

Ramen set — ¥ 100

Dinner, Pork Tonkatsu with unli rice — ¥ 800
Day 6: May 27
We took a three-hour train ride to Gifu. My friend paid for our ramen set lunch when we got there. Their servings are really big, and it was very satisfying. We just went around the city of Gifu, met with my friend's family, and ate some more.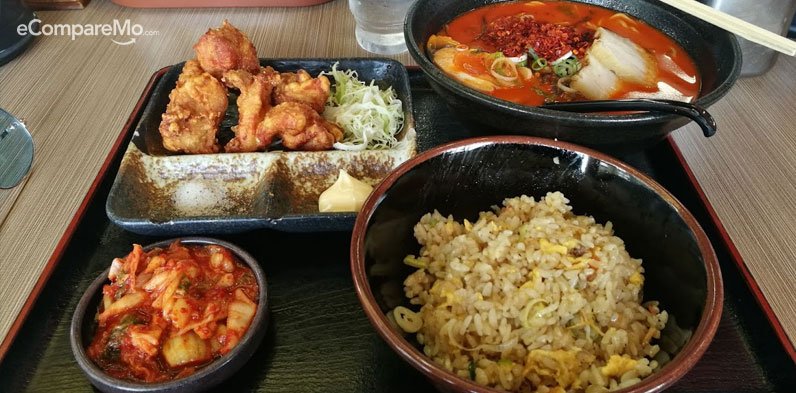 We checked out some night spots, too. In one club we went to, I got so amazed by how the Japanese maintain respect and proper decorum even in the most obscure of places. Needless to say, it's another lesson I took to heart.
Turns out, there are a lot of Filipinos in Gifu because there are a lot of factories there, which is where most of them are working.
| | | |
| --- | --- | --- |
| Day 7 | Time in JST | Cost |
| Quick breakfast at Konbini (how they call their convenient stores) | 8:00 AM | Onigiri and Coffee cost around ¥ 300 — 400 |
| Biked/Walked around Gifu | | |
| Lunch at Kappa Sushi, sushi galore on a conveyor belt | | ¥ 600 |
| Dinner at eat-all-you-can Yakiniku | | ¥ 3,600 |
| Shopped at Don Quixote for souvenirs | | Entirely up to you |
Day 7: May 28
Strolled all day around Gifu with a bike I borrowed from my friend. Went to Sunomata Castle but it's closed on Mondays, so I just took some photos of the exterior.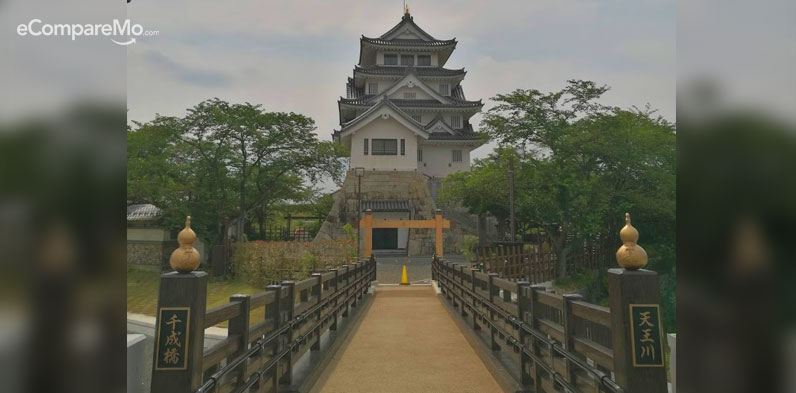 It was also at Gifu where I tried the sushi on a conveyor belt type of food service for the second time. I just had to do it again. I was really entertained and happy that I only got to see this on animé, but now it's real and it's right in front of me.
| | | |
| --- | --- | --- |
| Day 8 | Time in JST | Cost |
| Rest day and just spend time with my friend 'til my flight back to Manila in the evening. Spent all my yen in a konbini. | | Breakfast and lunch at konbini: < ¥ 1,000 |
| Flight from Nagoya to Manila | 9:20 PM | |
| Arrival in Manila | 12:40 AM PST | |
Day 8: May 29
[metaslider id="96207″]
Didn't do anything but spend time with my friend all day and made plans for when he's coming back to Manila. Did another food trip at konbini, where they got a lot of good selection of food that I'll surely miss.