Business Loan Application: A Handy Guide To Financing Your Venture
4 min read
Lack of funds should not be a hindrance in fulfilling your dream of having your own company. This is why several loan providers in the Philippines are offering easy business loan application to all entrepreneurs who wish to either fund their startup or expand their venture.
Delving into the world of business is one way to achieve financial freedom. Today, many people are exploring the world of business to showcase their brilliant business ideas and to reach financial stability as well.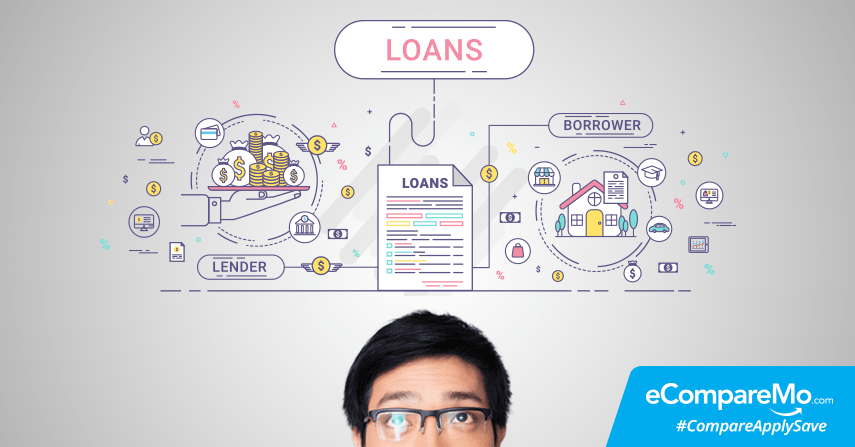 However, in some cases, many entrepreneurs are struggling to have enough capital to fund their startup idea. Luckily, there are many lenders that provide different types of business loans, whether it is for your startup, dream franchise, or business expansion.
Here, we've provided a handy guide on how to get an SME loan in the Philippines.
Business funding checklist
Just like in any other legal process, you will be needing several documents when applying for your business loan. We provided the essential requirements needed by any lenders in processing your business loan application.
Loan Application Form
One of the essential documents that you need in getting your business loan is the loan application form provided by your chosen lender. You will be asked to provide information, such as business name, contact details, and nature of your business, among others.
Personal Background Information
Lenders will ask your personal background, such as address, educational attainment, and criminal record (if any), among others. Make sure that you provide true information as this will be one of the basis of lenders to know if you are eligible for a business loan.
Business Plan
Any aspiring business should have a business plan. Apart from being the roadmap of your venture, a business plan is essential in obtaining small business financing. The business plan briefly explains the nature of a certain business and state the vision and goal of the entrepreneur. In addition, company details, such as business description, local market and competitive landscape, products or services, and management team are included.
Personal Credit Report
Lenders will also request your personal credit report to see if you have a credible reputation. Hence, make sure to clear any discrepancies in your credit history before applying for a business loan since this will help you in getting better deals.
Business Credit Report
A business credit report contains the business finance and other financial histories of your company. It is essential that you consolidate these things and clear any debts in the past, credit card balance, and make sure to pay your business' bills on time. This way, securing your business funding will be easier and quicker.
Income Tax Returns
Apart from the business credit report, income tax returns are also needed in a business loan application. Both personal and business income tax return is essential when applying for a business loan. Prepare the recent three years of income tax return as this is one of the significant criteria of many financial institutions.
Financial Statements
In addition to income tax returns, a financial statement of a certain business is essential in any type of business loan. Your financial statement should include a balance sheet, cash flow statements, and profit and loss document, among others.
Collateral
A collateral is an important aspect between borrower and lender. Not all lender companies require collateral, however, many of them do. In this regard, secure a property that equates (at least) to the amount you are asking for.
Legal Documents
Lastly, legal documents of your company are essential, too. Lenders will require you to submit documents, such as business licenses and registrations, commercial leases, contracts with third parties, and franchise agreements. These papers will tell if your business is trustworthy for a loan package.
Types of Business Loans
Different financial institutions offer a wide variety of business loans, depending on the needs of the borrower. Here are few of the basic loan types that you can choose from.
Equipment Loan
If you are planning to add equipment and supplies for your company, you can choose an equipment loan. An equipment loan is a type of business loan that enables an entrepreneur to borrow money for the purchase of the equipment.
Invoice Financing
If you are in the B2B industry, you may opt for invoice financing type of loan. This business loan works by enabling borrowers to get advance cash from the expected receivables. Moreover, some lenders of invoice financing do not require collateral.
Line of Credit
A line of credit refers to a business loan that you can use for different purposes, such as equipment purchase or as a working capital.
Short-term Business Loan
A short-term business loan is a type of business loan can be used to fund the daily operations of the company, whether it is for inventory expenses, payroll, or tax payments.
Having an exceptional business idea is just the beginning of your business journey. It is also important that you are financially ready to fully execute your venture.
Make sure to secure to all the needed requirements to score even small business loans.