5 Successful Filipino Businessmen Who Never Stopped Trying
3 min read
Somewhere between poverty and success lies failure. Learn from these tycoons who never gave up until they succeeded.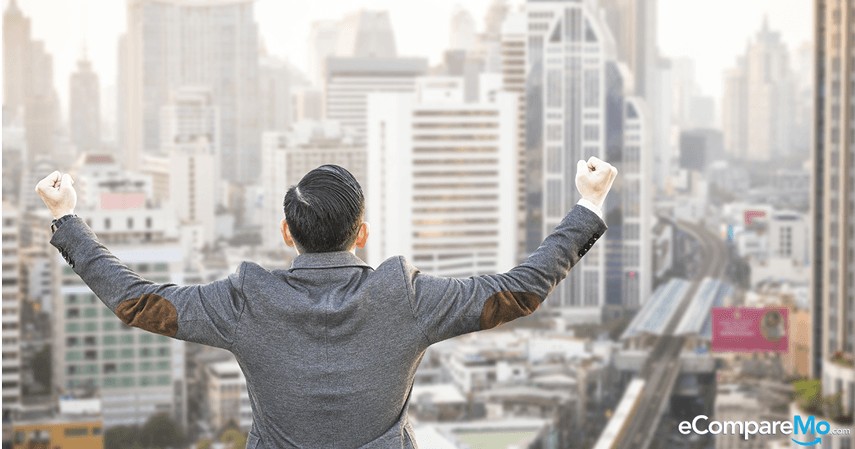 The road to success is paved with mistakes, and it's mistakes that are handled well that make one succeed.
If there's one thing most extremely successful people have in common, it's that they failed at some point in their lives. Walt Disney was fired from a local newspaper by his editor because "he lacked imagination." Sir Isaac Newton failed at managing their family-owned farm as a young man. Steven Spielberg was rejected at a cinematic arts school. Henry Ford's early engine prototypes were turned down by the company he worked in. Steve Jobs was initially booted out by Apple after he founded it. The Beatles were dropped by their label when they were just starting out.
Here in the Philippines, we have our own fairytale business stories too. These businessmen prove that while failure can be devastating and demoralizing, one's downfall can be turned into a launchpad to success. Learn from these people and never be afraid to fail again.
1. Joey Antonio
Founder, Century Properties
Before Antonio became the head of one of the biggest real estate developers in the Philippines, he went through a series of failures with his previous small business ventures. It was at the tail-end of the Martial Law era when Antonio and other people decided to swim against the tide and gambled with the then-shaky real estate industry. Fast forward to 2015, Century Properties now houses some of the most luxurious properties all over the country.
2. Alfredo M. Yao
Founder, Zest-O Corporation
Yao first experienced failure when poverty forced him out of school. After earning his doctorate degree at the Polytechnic University of the Philippines, he opened his own printing press. There he saw the potential of "doy packs"—plastic containers that can stand upright—and pitched it to beverage companies in the late '70s. His idea was rejected by juice manufacturers at the time, so he spent hours in his own kitchen and concocted his own juice. Zest-O was born, and from there he founded banking, realty, and airline companies.
3. Socorro C. Ramos
Founder, National Book Store
When Ramos and her late husband opened their first store in Escolta, they had to find ways to survive a wave of hardships: heavy book censorship by the Japanese during the war, fire that razed their first branch during the Battle of Manila, and a typhoon destroying almost all of their merchandise after the war. Despite all of these, they persevered and now have more than 100 branches nationwide, on top of the family's other investments.
4. Manuel V. Pangilinan
Chairman, PLDT, TV5, and Metro Pacific Investments Corporation
Pangilinan almost missed his chance to earn his MBA at Wharton because his family didn't have enough money to send him abroad. It was solved when he secured a scholarship program from Procter & Gamble (P&G) through a national competition. When he got back from Philadelphia, he applied for a managerial position at P&G, but was rejected. He worked as an executive assistant at holding company Phinma for six years before finding a new job in a Hong Kong-based investment bank, moved up the ladder, met investors, and founded First Pacific in 1981.
5. John Gokongwei
Chairman, JG Summit Holdings
Gokongwei was born to a rich family in Cebu, but they lost everything they had upon the unexpected demise of his father. Gokongwei worked hard to support his siblings by peddling soap, thread, and candles at the neighborhood market. With the money he earned, he ventured into trading, and in 1957, got a personal loan from the bank and opened a cornstarch business, Universal Corn Products. From there he built JG Summit Holdings, which now has interests in food and beverages, airline, banking, real estate, telecommunications, energy, and media. –Dino Mari Testa