4 Brands You Probably Didn't Know Were Locally Made
2 min read
With our knack for ingenuity as well as the propensity for greatness, Filipinos can create products that have a global appeal and yet are grounded on our local sensibilities.
While we're yet to make an internationally recognized icon that can compete toe-to-toe with Coca-Cola or Hershey's, we have homegrown brands that can easily be mistaken for imports from other countries. Here are some of them (and one that's the other way around.)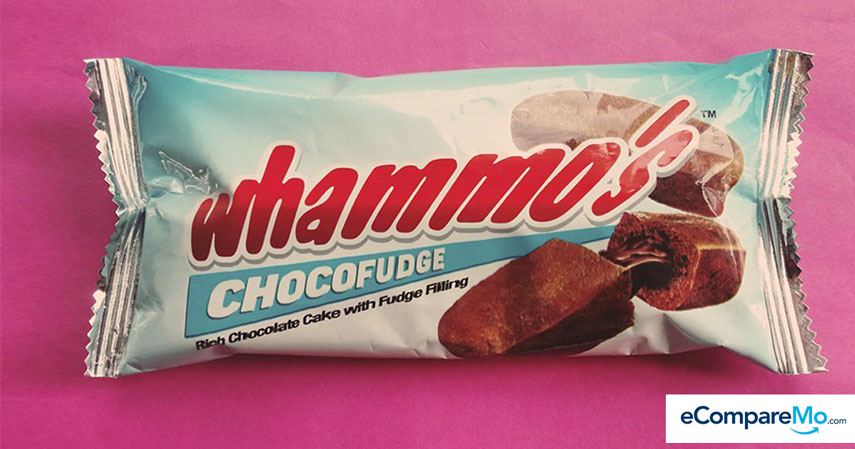 Whammo's
(Diabetically) saccharine, fudgy, and definitely chocolatey, kids and kids at heart will never forget their snack times by getting a sugar rush from a bar of Whammo's. While the famous chocolate cake bar reached its expiration date in 2004, the nostalgia and the hunger for the inevitable comeback made Whammo's a thing again. You'd think it was manufactured by Hostess, makers of the world-famous Twinkies, because they share the same size and shape. But Filia Foods, the same people behind the Gonuts Donuts, are also the company that brought Whammo's back in grocery shelves.
Read: Study Says Filipinos Are The Most Confident Consumers In Southeast Asia
Collezione C2
Despite the fancy, Italian-sounding recall of Collezione C2, the humble chain of ready-to-wear polo shirts and shirtdresses has been providing quality yet affordable clothes to Filipinos since 1972. It was originally called Collezione, until the company added C2 to its name to give it a fresh breath at the turn of the millennium. A testament to its resounding success is its collaborations with local fashion titans. JC Buendia, Noel Crisostomo, and Rhett Eala have all added their artistic flair to Collezione C2's expanding lineup.
Céleteque Dermo
It must be the accented that gave it a French dermatological vibe, as if it can go head-to-head with Bioderma and the cult-level Homéoplasmine. With TV spots promising fairer, cleaner, and blemish-free skin, Céleteque Dermo offers a wide range of products for skincare. Over the past few years, Céleteque expanded its products and started offering hypoallergenic makeup for those who have extra-sensitive skin. The manufacturers? Not some artisanal pharmaceutical lab on the outskirts of Nice, France, but our very own United Laboratories Inc. (Unilab), which is headquartered in Mandaluyong City.
Read: Know Your Rights: Things You Probably Didn't Know You Can Demand As A Consumer
Penshoppe
In a distant time and memory, Penshoppe was endorsed by local celebrities like Nikki Gil, Heart Evangelista, and Jericho Rosales—but it seems like everyone has forgotten about this already. For as long as we can remember, big stars like Nina Dobrev, Cara Delevingne, One Direction, and Kendall Jenner have graced the brand's billboards. The all-star lineup of international names has given Penshoppe the world-class image as well as the illusion that it is foreign brand that has just tapped the local consciousness. In truth, Penshoppe is an international brand that has its humble roots in Cebu.
On the contrary…
RC Cola
Inarguably the biggest softdrink brand sold in the Philippines, RC Cola has become the first choice among the Filipino public because it's more affordable than its competitors. With its hipster-oriented marketing and popular mass appeal, it's hard to not think of it as a local brand. Little do people know that the RC brand has been existing for more than 100 years already, developed in Columbus, Georgia, in 1905.