What You Need To Know About The Excise Tax On New Cars
3 min read
And so it has been done.
The Department of Finance (DoF) has just announced heavier excise taxes on brand-new vehicles, and the new prices don't look pretty, especially for luxury cars.
When the government unveiled their plan to the media last year, it was said that the proposal to levy higher excise taxes on new vehicles in the future was a step to solve a number of problems.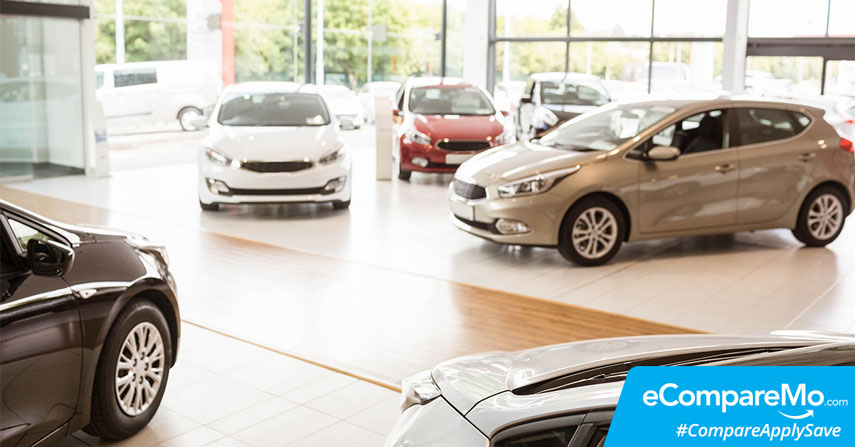 The DoF's proposal to ramp up the taxes on vehicles, which starts from two percent to five percent for the lowest bracket, according House deputy speaker Rolando Andaya Jr, is in line with Duterte's mandate to beef up government collections as well as reduce the volume of vehicles in cities.
The congressman even quipped that today "is the right time to buy a new car considering tax reform package" before the proposal even reaches the lower house.
While still not 100-percent sold to the idea of the proposed legislature, House ways and means committee chairman Dakila Carlo Cua said that the study is worth looking because more expensive vehicles may mean the influx rate of new cars to our heavily clogged road network. Cua furthered that there are careful considerations that must be made to make sure the implementation of such measure will affect everyone in a positive way.
"If you ask me, I do not 100 percent subscribe to that notion because this issue is limited to the urban areas like Metro Manila, Cebu, and a few other parts of the country. In places like Quirino or maybe Mindoro, traffic is not much of a problem. So we would like also for the people who are in the provinces to have the option to purchase a vehicle at an affordable package," Cua told ABS-CBN News.
According to Andaya, the simple proposal for the new car excise tax bracketing system is as follows:
Five-percent excise tax on vehicles priced below P600,000
Twenty-percent excise tax on vehicles priced from P600,000 to P1.1 million
Forty-percent excise tax on vehicles priced from P1.1 million to P2.1 million
Sixty-percent excise tax on vehicles priced from P2.1 million above
By virtue of this formula, car news site AutoIndustriya computed that "a mid spec Toyota Vios will cost P90,000 more, a mid-spec Innova will be taxed P560,000, while the popular top-spec Fortuner will be hit with an additional P1.25 million."
Potential car crash
While its intentions are good, the proposal by the DoF is still met by criticism. Opposition member Rep. Edcel Lagman said that the administration's plan to hike taxes on cars will only hurt middle- and upper-class citizens, even calling the measure as an "anti-poor and anti-marginalized" policy.
With the prices of automobiles becoming prohibitive, car users will be constrained to continue using their old environment-unfriendly vehicles (while) car distribution companies will suffer lower sales (resulting) in layoff of workers," he said in a report by the Philippine Star.
Meanwhile, the Chamber of Automotive Manufacturers of the Philippines Inc (CAMPI) is working with its members to create a unified statement regarding the said policy. While they have yet to come up with a formal statement, they told the media that they're gearing up against higher excise taxes.
"They're crafting a position paper right now. An industry position on the argument that it would really affect industry sales. If sales go down, it is not only us; we also have a lot of downstream suppliers that would be affected," Mitsubishi Motors Philippines assistant vice president for vehicle sales group Dante Calma told the Philippine Star in another article.
"With what the government is proposing even the entry-level cars, which now I think the tax is only two percent, they plan to bring it up to five percent. Our customers for these low-end vehicles, they are not really rich, some are working in call centers and have a small family. So even a small addition to cost, they value it," he added.
Records showed that automotive sales in the Philippines have been on a steady climb. In 2014, the Philippines posed good numbers in car sales as it the figure climbed from 2013's 181,738 to 234,747 at a whopping rate jump of 29 percent. Last year, it showed great performance again as the number of units sold in 2015 reached 323,928.
"There's a slowdown in Thailand right now because they implemented a new system beginning January this year. Their sales which are about one million, it tapered. I think all countries have some form of excise tax but the difference is the degree of tax that they are implementing," Calma added.
Are you in favor of the excise tax on brand-new cars? Share your thoughts in the comments.