Would You Believe These Are All 20 Years Old Now?
3 min read
We've just crossed over to the second half of 2017. As we are currently waiting for the next family drama of the Kardashians or a new Pinoy Facebook sensation to go viral, already we have lot of things to celebrate.
Twenty years ago, in the year 1997, the world witnessed a number of game-changers take shape. You wouldn't believe a lot of them happened 20 years ago until you look at the dates.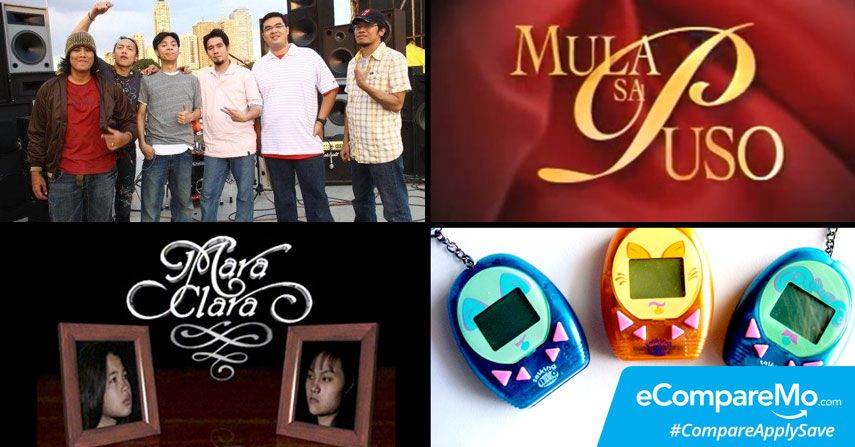 Turning 20 this year are: the song "Mmmbop" by Hanson, the films Spice World, Batman and Robin, Romy and Michelle's High School Reunion, among many others.
Feeling old yet? Let's take a quick walk down memory lane and let nostalgia kick in with these '90s triggers.
Some of the most unforgettable movies hit the big screen
1997 was a year of film blockbusters. Steven Spielberg's The Lost World: Jurassic Park was released on May 23; My Bestfriend's Wedding starring Julia Roberts was released on June 20, while sci-fi comedy franchise Men In Black was released on July 2.
And who can ever forget the unsurpassed love story of the century that made the DiCaprio-Winslet tandem a classic favorite? Released on December 19, 'Titanic' was definitely by default a must on a Christmas date back in '97.
'Harry Potter and the Philosopher's Stone' magically popped out
Fans of the wizarding world must be joyous this year as the first book of the Harry Potter series celebrated its 20th anniversary. The J.K. Rowling hit was first published on June 26, 1997, in the United Kingdom.
According to a 2005 report by The Guardian, "59% of children feel that the Potter books have helped them improve their reading skills." To mark its 20th year, the Harry Potter series got a revamp publish called Hogwarts House Editions.
Maisie Williams was born
Your beloved Stark girl is a baby no more this year. Born on April 15, 1997, Maisie Williams landed her first major role as Arya Stark in the big-time HBO series Game of Thrones. She was only 14 years old during her first appearance.
'Harana' becomes 'uso'
Parokya ni Edgar, fronted by Chito Miranda, released the song on 1997, and later won Best Southeast Asia Music Video Music Awards in New York City in 1999.
Tamagotchi was released internationally
The pop culture party wouldn't be complete without this handy virtual pet. Tamagotchi was released by Bandai, a Nippon brand toy maker, on November 23, 1996 in Japan. In May 1997, these quirky electronic eggs hit the stores and became an absolute '90s electronic toy fad.
Your favorite Kapamilya primetime show was aired
Claudine Barreto, Diether Ocampo, and the late matinee idol Rico Yan have got the Filipino audience hooked for two years to the drama Mula Sa Puso, which aired on March 10, 1997 up until April 1999. Surely, Princess Punzalan's character, Selena, haunted you with her evil laugh as she watched the bus explode. The TV series had a 2011 remake starring Lauren Young, JM De Guzman, and Enrique Gil.
'Mara Clara' and 'Ang TV' took the final bow
The Philippines stood by the long-running Judy Ann and Gladys Reyes face-off until the last aired segment on February 14, 1997. Mara Clara hit the small screen on August 17, 1992, and has been deemed one of the longest-running soap operas in Philippine television. The afternoon laughs also ceased the same year as the kids of Ang TV bid farewell on April 1997.
Ellen DeGeneres finally let love win
April 2017 marks the 20th year of TV host and Hollywood actress Ellen DeGeneres coming out of the closet to the public. In her iconic Time magazine cover, she dropped the words, "Yep, I'm gay." Ellen has been happily married to Australian-American model Portia de Rossi for nine years and counting.