User Discovers Strange Identical Cities, Yellow Brick Roads, And Other Easter Eggs On Waze Map
4 min read
Waze is a motorist's best friend. Also, it can be a useful tool for uncovering top-secret locations hiding in our midst.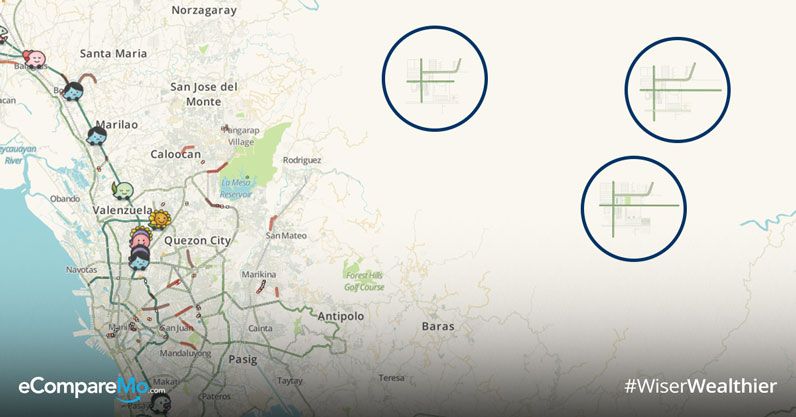 In a Facebook post by user Howie Layug de Ocampo, he pointed out some strange locations on the social navigation app Waze.
A hidden city in Quezon province?
Somewhere in the province of Quezon right on the left side of Polilio Strait, de Ocampo found weird cross-shaped markings that are identical to one another. While these odd map markers seem innocuous at a glance, zooming in will reveal a weirder story.
By zeroing in on the anomalous images on Waze, he found out that the three crosses reveal that they have identical roads, only differing in size. De Ocampo said that based on the scale, the strange road maps appear to be as big as cities.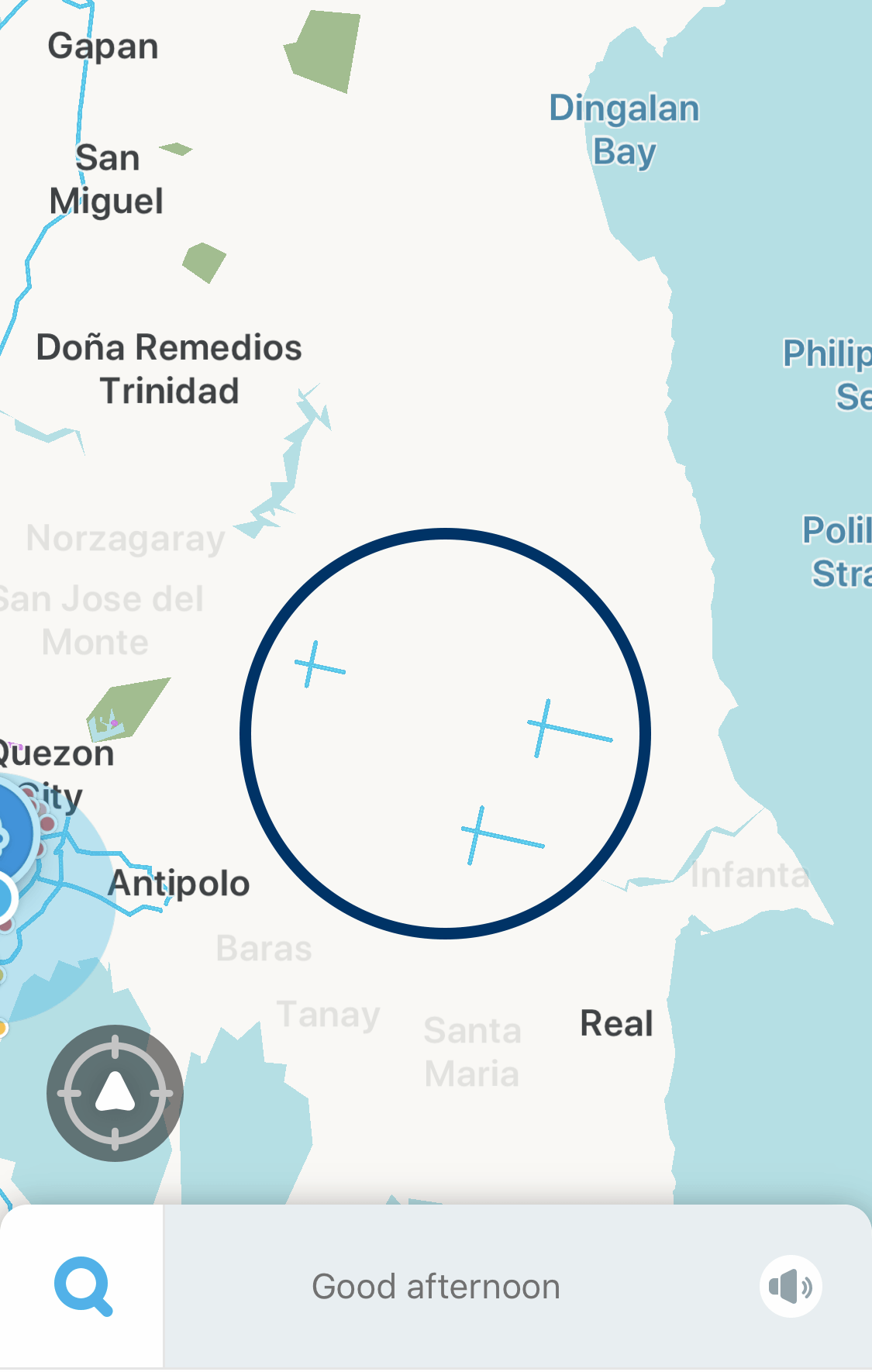 While the shapes are weird enough as they are, what cranks the whole affair up to eleven is that the city-wide crosses are mapped in the middle of a vast mountainous forest area shared between the provinces of Rodriguez and Antipolo in Rizal and General Nakar in Quezon.
Streets with names from the Bible
Think strange cities in what are supposed to be forested areas are unsettling? It just gets better—and more anomalous.
Further zooming to the crosses will reveal the names of the thoroughfares there. There are parallel roads named after books in the Bible while others bear colors as names. Others weren't so kindly such as the streets of Ungas and Kamote, an obvious jab to our favorite unruly drivers.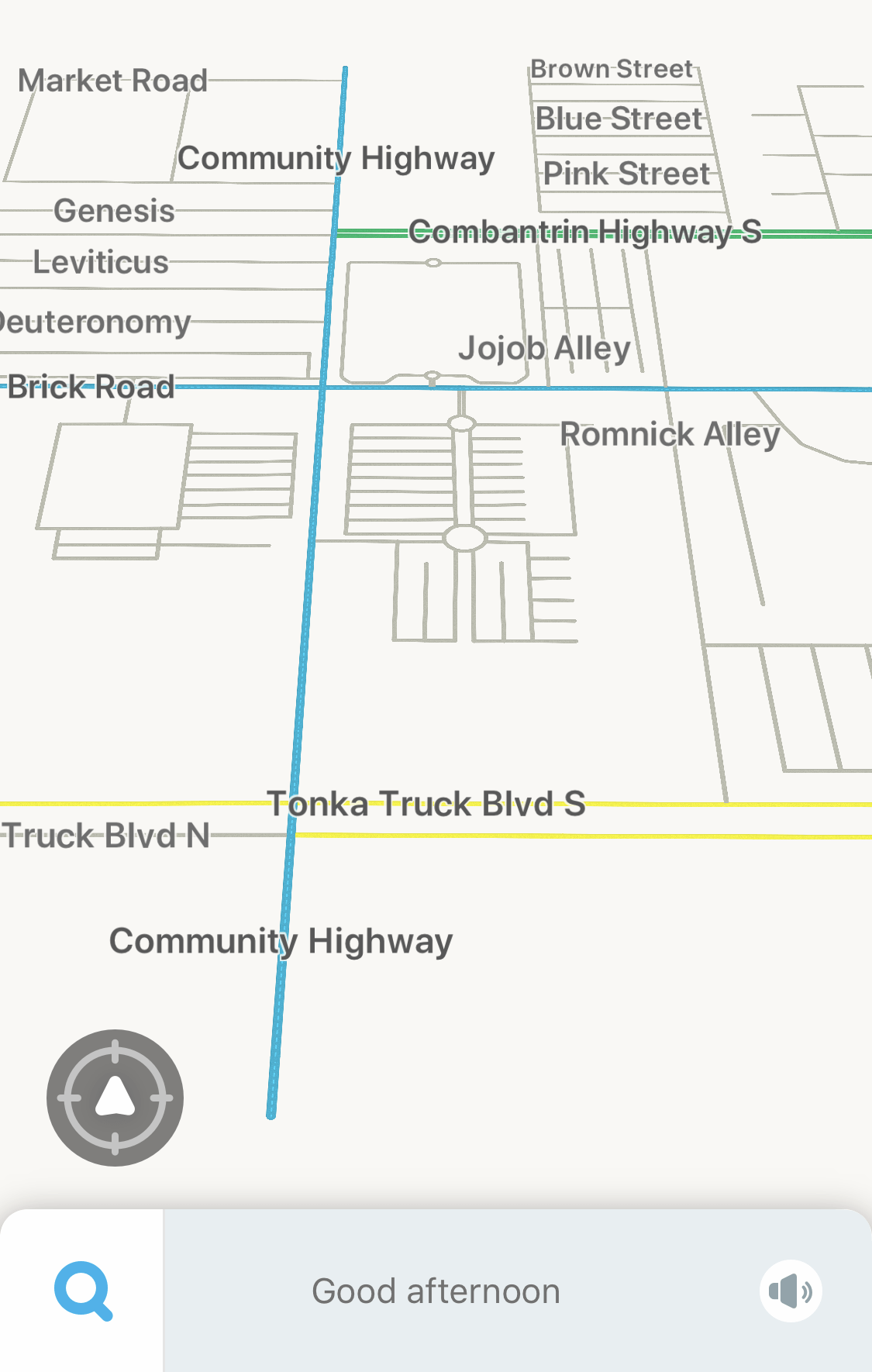 Meanwhile, some of the most innocent ones we've seen were pop culture references:
Yellow Brick Road
Combantrin Highway
Deakin Street
Tonka Truck Boulevard
Community Highway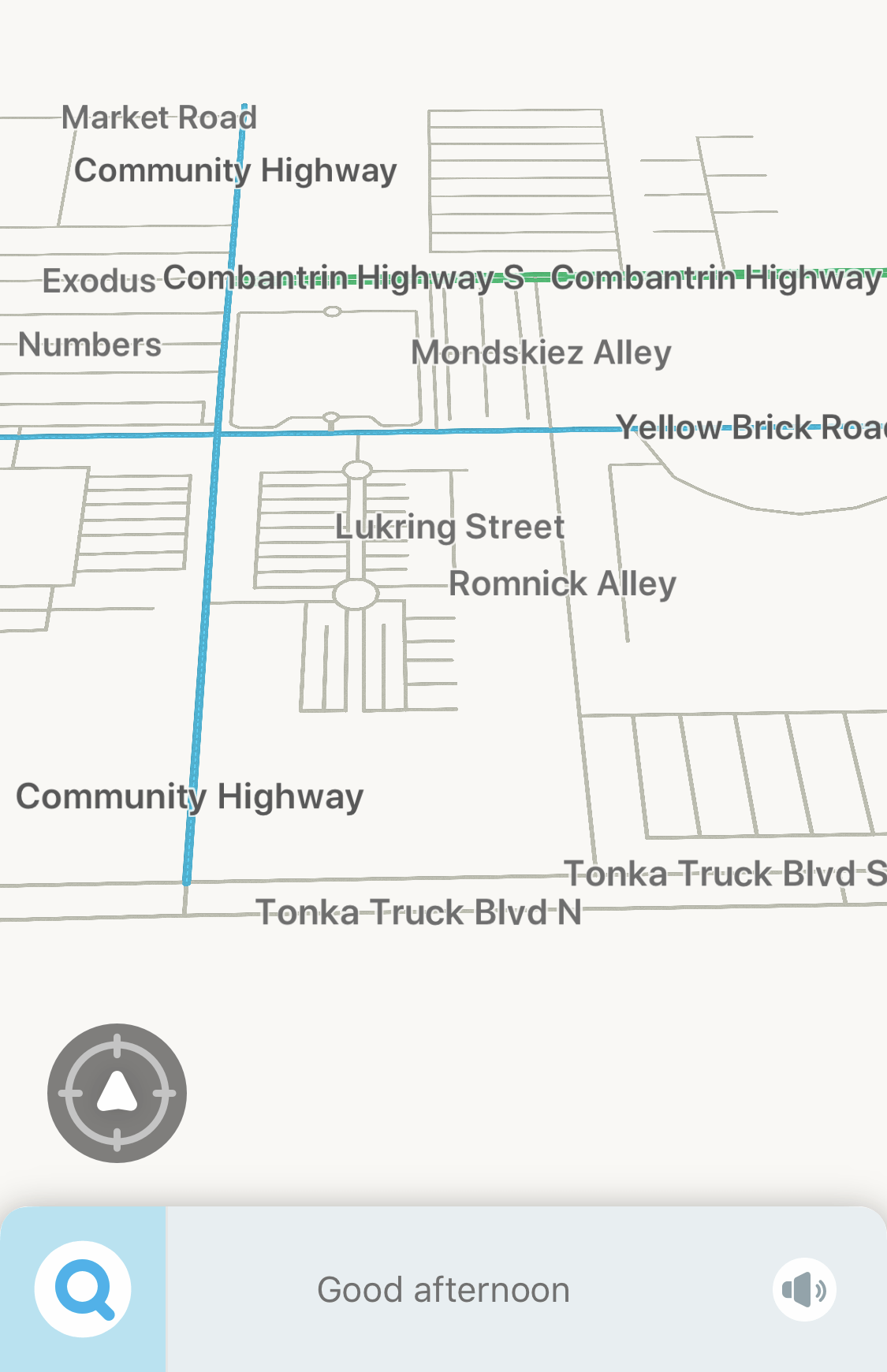 'Dala ka ng fuds' to these locations
To make things more Twilight Zone–esque, the structures in these atypical villages were even more insane.
One location there says Mababang Paaralan ng Chuva Cthulu, a charming reference to the Lovecraftian elder god and Jolina Magdangal. Meanwhile, others were parodies of existing institutions like LOGO Motel, Puresilver, and Jollibear Drive-Thru, among others. There's even a condominium there called "Dala Ka Ng Fuds Condominium" and we highly discourage you from doing so, unless you want to get beaten to a pulp.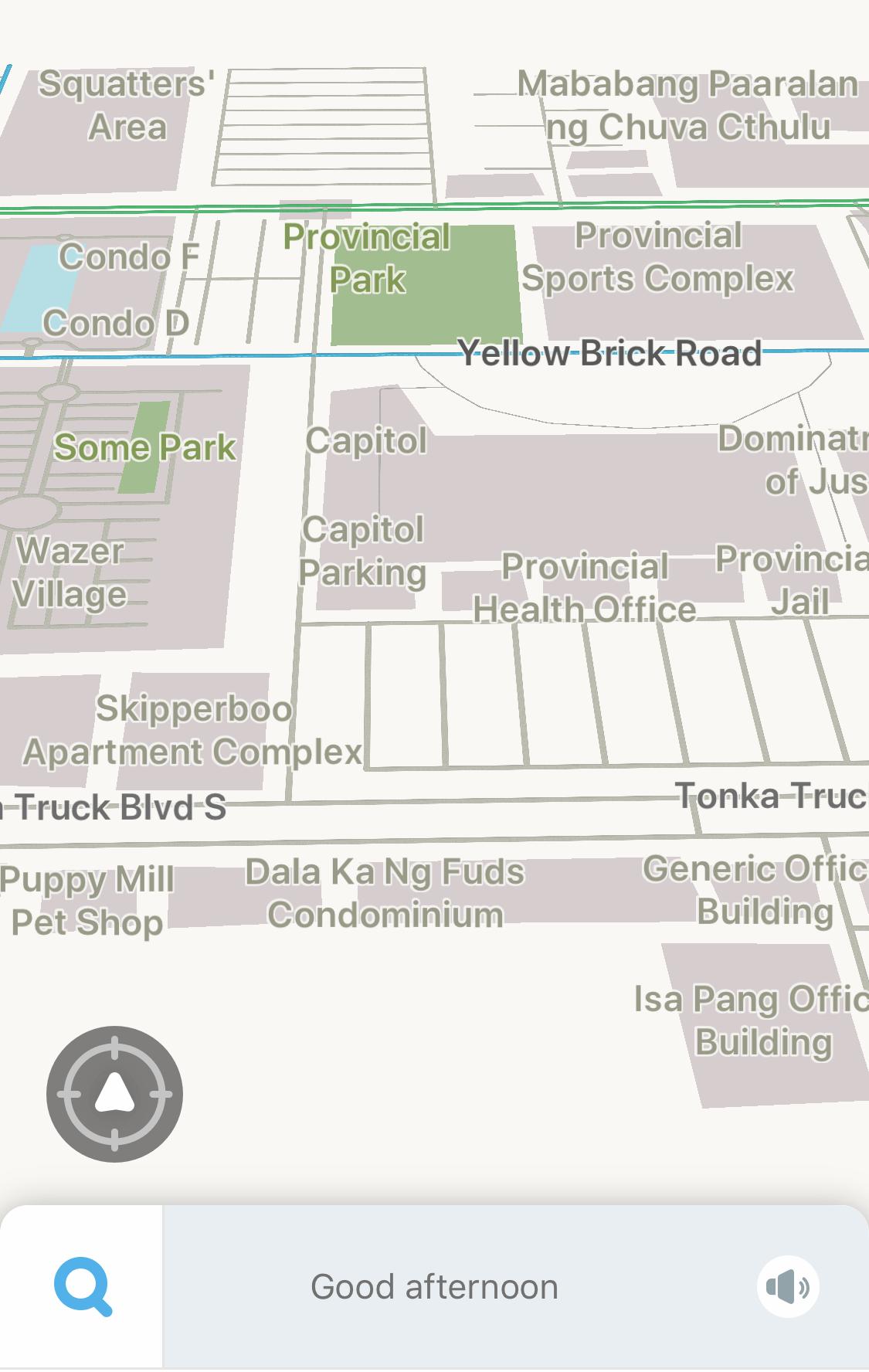 Want a dose of existential dread? This bizarre village has a park-like destination called "Where Dreams Die." Meanwhile, not far from the pessimistic waypoint is a road called "To Perdition," which comes to a dead end.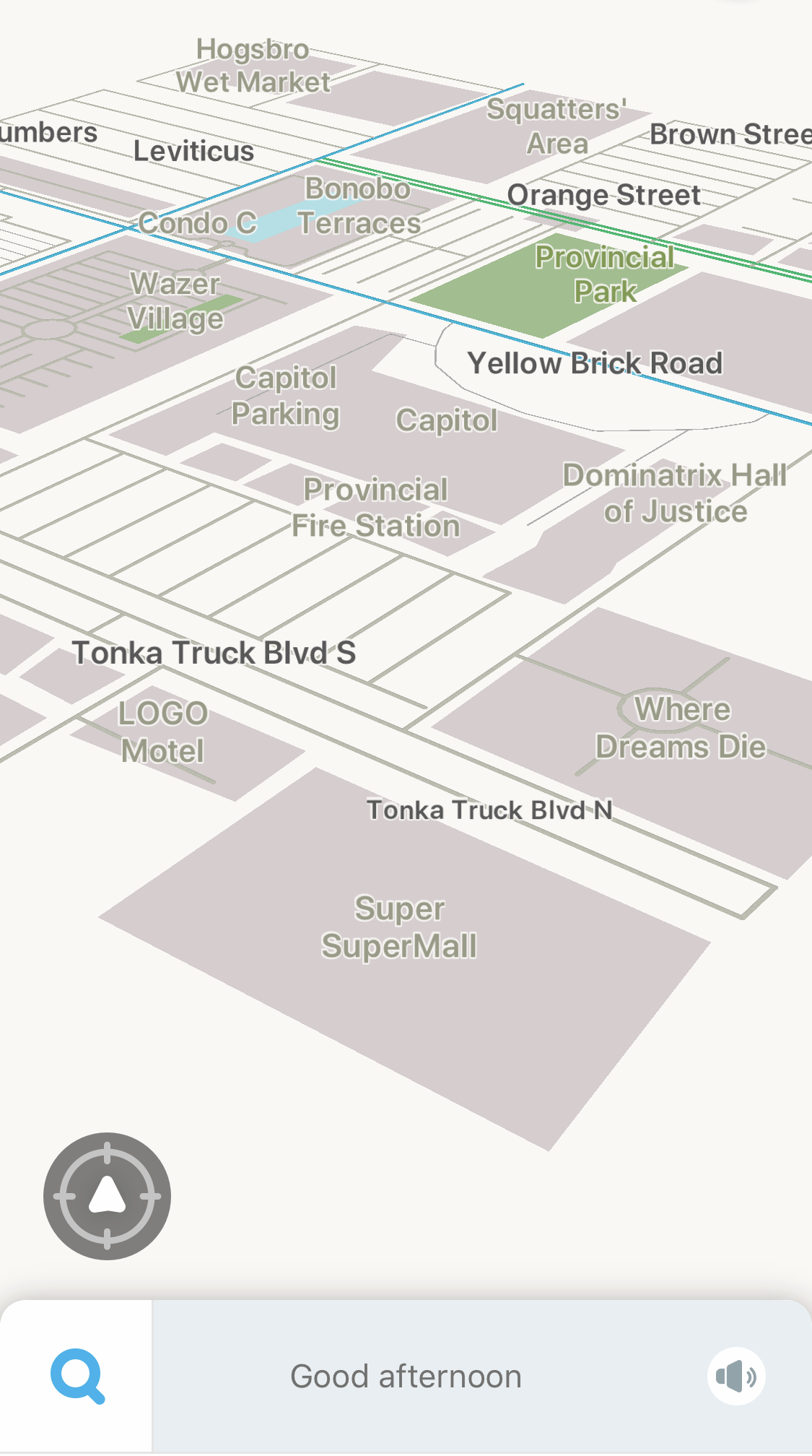 Not just in Quezon?
But it doesn't end there: the same cross-shaped village can be found in Leyte, just east of Ormoc City. Same routes, same structures—it seems like Waze lifted off the same town and laid it out in another mountainous region.
To test if you can actually use the navigation app to make it to the said villages, we tried to pin "To Perdition" as our destination. However, the app just kept on loading and it didn't give us a way to access the freakish villages. Weird, right?
Ano ba talaga Waze?
Before you put your tinfoil hats on and start spewing nonsense like flat earth theories, there is an end to downright bizarre story. A certain Ada Cap on Waze Philippines Facebook page finally broke silence regarding the "Waze Mystery" fiasco. This is what she said:
"Guys, you can stop trying to post here about the supposed 'Waze Mystery' now. That's our training ground for new editors. Don't the names sound entertaining? It will disappear soon coz Easter eggs are no fun when pointed out."
Furthermore, she also said that the company is looking for editors. A little anticlimactic, if you ask us. But hey, this is a pretty satisfying finish to an odd story.
Easter promises
Easter eggs in apps aren't a new thing. In fact, people have been hiding little secrets in their creations as long as people can remember. Companies hide these pieces of information in different types of media for various reasons such as inside jokes, secret features, or hidden messages from the development team.
For instance, an old Google Maps hidden joke was a cute reference to the Lord of the Rings saga. When they launched the option to plot out walking routes using the virtual map, you can enter your starting point as "The Shire" and your destination as "Mordor" and it will flash a message saying "one does not simply walk into Mordor."
Meanwhile, voice assistants like Siri and Google Assistant are pretty notorious with this. To trigger wacky responses from these assistants, you need to tell them commands related to popular artificial intelligence franchises. For instance, asking them Westworld­-related questions like "have you ever questioned the nature of your reality?" will give you a goofy response. Meanwhile, asking Google if it is Skynet will give you an assurance that it loves humanity.
Or does it?