Why Don't We Have Any Billionaire Dropouts In The Philippines?
4 min read
One-third of billionaires in the US never got a college degree. We find out why it's not the same for our country.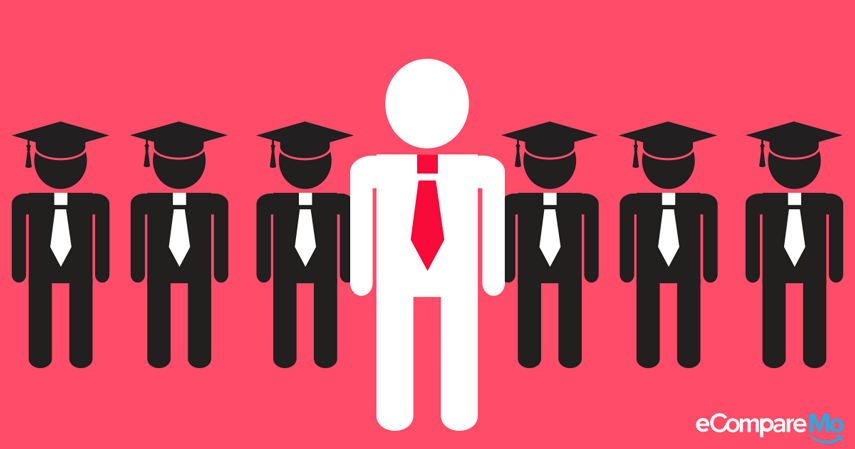 Talk about billionaire dropouts and instantly, Facebook's Mark Zuckerberg and Microsoft's Bill Gates spring to mind. These men, along with some 60 other billionaires in the US, proved one important thing: That you don't really need a college degree to attain success, or at least bucketloads of cash.
If this notion is universally true, then why is it that we hardly hear about billionaires in the Philippines who are undergrads of, say, the University of the Philippines or Ateneo? Why is it that almost everyone on Forbes' top 10 richest Filipinos list seems to be holders of a post-graduate degree? Does a Filipino dropout even stand a chance of attaining the success of Gates and Zuckerberg levels?
Stay in school, stay right on track
There is a simple established Filipino mentality that correlates higher education with success: Earn a college degree and you'll be just fine later on in life. According to a Nielsen Global Survey of Education Aspirations conducted in 2013, Filipinos believe in the correlation between education and having better employment prospects, with a leading 15.4 percent of household budget allocated to education.
Students who did not graduate but obtained college education have a 70-percent advantage to land jobs in the wage sector. This observation is based on the 2008 data provided by The Sector Assessment on Filipino Youth Labor Market Experience by the Asian Development Bank (ADB).
Finishing a degree gives the youth intangible capitals, both intellectual and social. The former hones analytical and reasoning skills, transforming outlooks and opening oneself to ideologies. The latter gives way to network building and improvement of social skills. These skillsets, which are widely considered vital for career-building, enable kids to face the future with confidence.
Sadly, young Filipinos who aspire to be Gates or Zuckerberg or Dell's Michael Dell—who quit studying willingly or unwillingly—often witness their futures go downhill.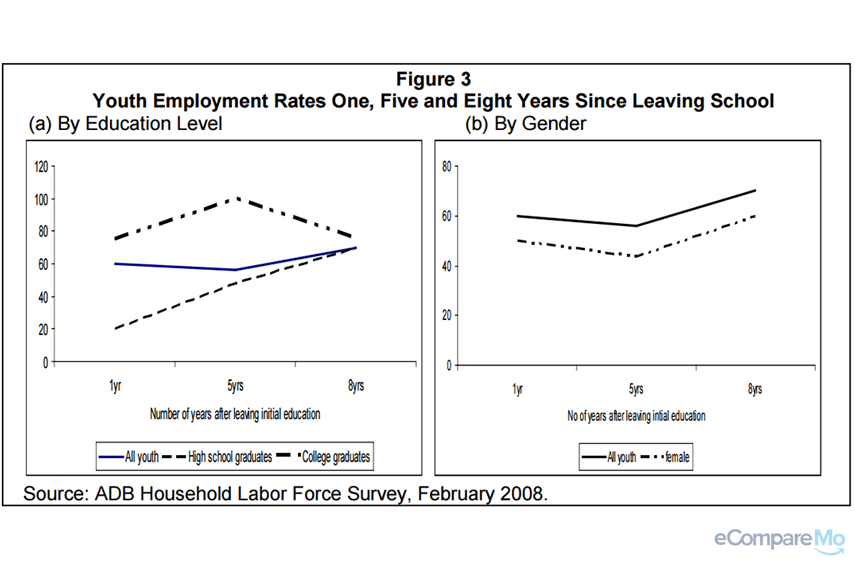 For one, young adults drop out of school mainly due to the high costs of good education. Although there are a number of academic institutions in our country that offer free tuition, school supplies and allowance are pretty hefty in themselves, too. Add to that calamity, malnutrition, and medical conditions, as well as varying gender expectations, and you get more kids who skip school simply because they have no choice.
The quality of education in the country itself hinders the incline of success even to new graduates. According to the study conducted by the Philippine Management Association of the Philippines (PMAP), four out of 10 fresh graduates are not hired due to the lack of three essential skills: initiative, critical thinking, and effective communication.
The truth will surprise you
There is a simple answer to the question "Why don't we have billionaire dropouts in the Philippines?" and it's: Yes, we do. It's just that we're a culture more focused on rags-to-riches and lineage stories than a lack of a degree. Among these Filipino high-achievers who made it to the top without marching is Edgar "Injap" Sia II, Mang Inasal founder and chairman of Injap Investments Inc.
The youngest among the top 40 Filipino billionaires, Sia II dropped out of his Architecture course from the University of San Agustin just a year shy of getting his diploma.
Other notable billionaire dropouts include San Miguel Corporation's Eduardo Danding Cojuangco, who is said to have moved "in and out of schools" when he was young, and JG Summit's John Gokongwei Jr., who dropped out of school in his teens and started trading after his father's early demise.
They may not be billionaires (yet), but similarly, world-renowned Filipino millionaires Cristeta Pasia Comerford, White House Executive Chef, and Guy Pineda, Taboo Tyke creator, are dropouts in their own rights.
A native of Sampaloc, Manila, Comerford was hailed the Commander-in-Chief of the White House kitchen. She attended the University of the Philippines-Diliman and majored in food technology, which she did not finish. She has been serving at the White House since 1995 and satisfying the appetites of US presidents for decades. Pineda, who created a mobile game for iPhone users, only attained primary school education. Backed by his team of programmers in Cebu, he came up with a game that features main character "Baby Tyler," who needs to be kept safe from hazards. He also incorporated Filipino features in the game. Unlike Baby Tyler, he declared independence from his parents at the age of 17 and admits that he has no formal education in anything.
One in a billion
What do these five have in common? Since they've chosen an unconventional path, dropouts who brave opportunities work double-time, and doubly hard, as they cannot afford to fail. Also, they start taking the risk earlier than most. While most students are sitting and listening to the lectures of their professors, these out-of-school prodigies are already building their path to millions.
Exceptional individuals like Sia II and Zuckerberg have their own ways to make up for their lack of college degree. They heavily compensate what they are missing from the classroom with an unimaginable amount of hard work, boundless willpower, and constant enrichment of knowledge and intelligence. They bred creativity and exposed themselves to risks and practical application very early in their lives. Maybe, just maybe, it's time we gave our kids a chance to do the same. –Diana Lyn Balbalosa